Written by Abby | 12th June 2018
This week we are inspired by steampunk. Steampunk began as a literary subgenre of science-fiction and fantasy, but has in recent years come to encompass fashion, music and engineering as well. Inspired by the elegance of the 19th century Victorian era, steampunk anachronistically blends futuristic technology into quirky and offbeat objects that cherish functionality and endurance over the shiny, new and slick. Here's some inspiration with objects from our auctions you can't miss to get your steampunk look together.
____________________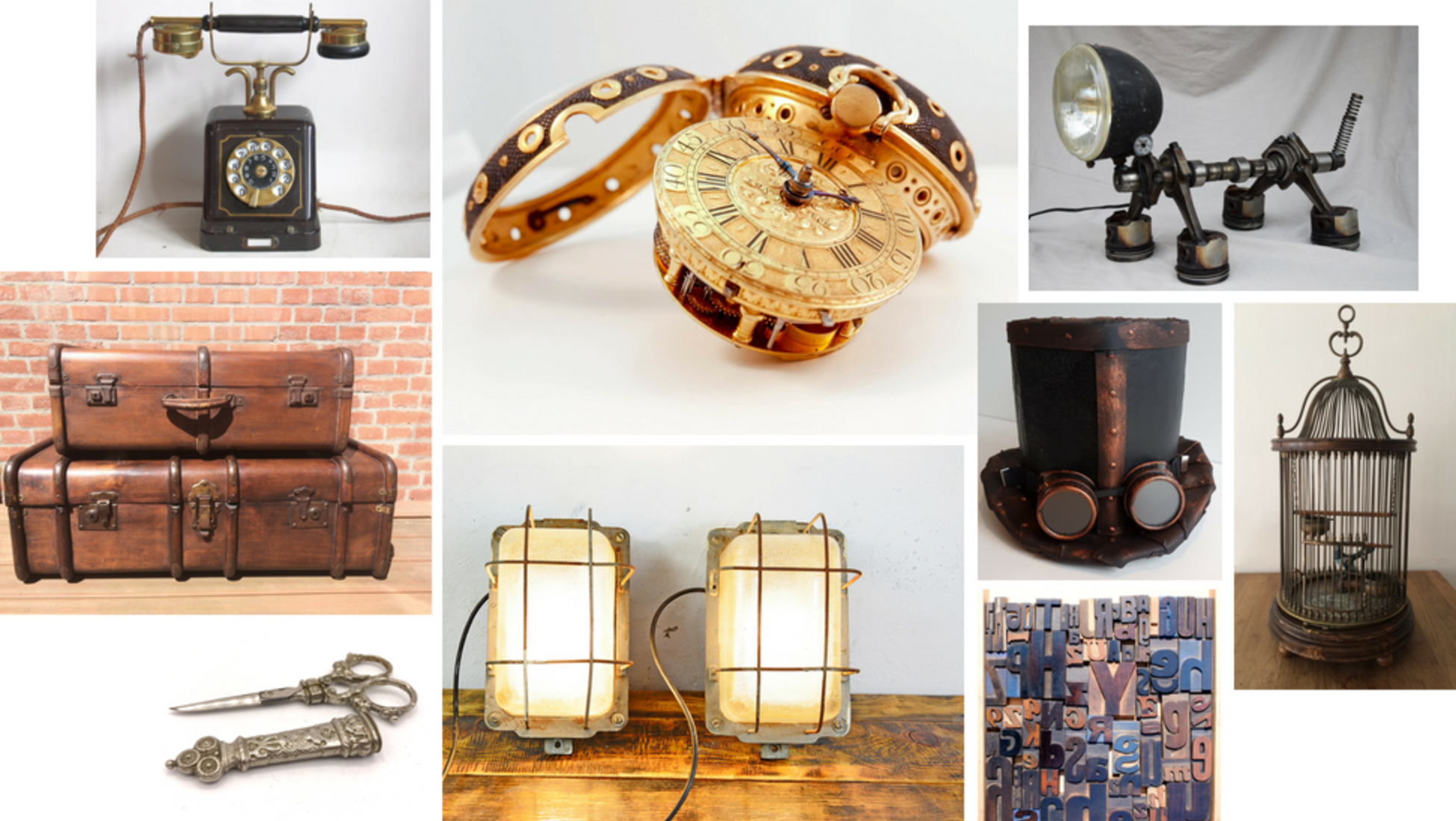 Steampunk related objects we had in auction

Clothing
The best advice we can give for incorporating the steampunk look into your clothing is start off by dressing in Victorian era styles and use that as your base. You can build your steampunk look from there with some great accessories.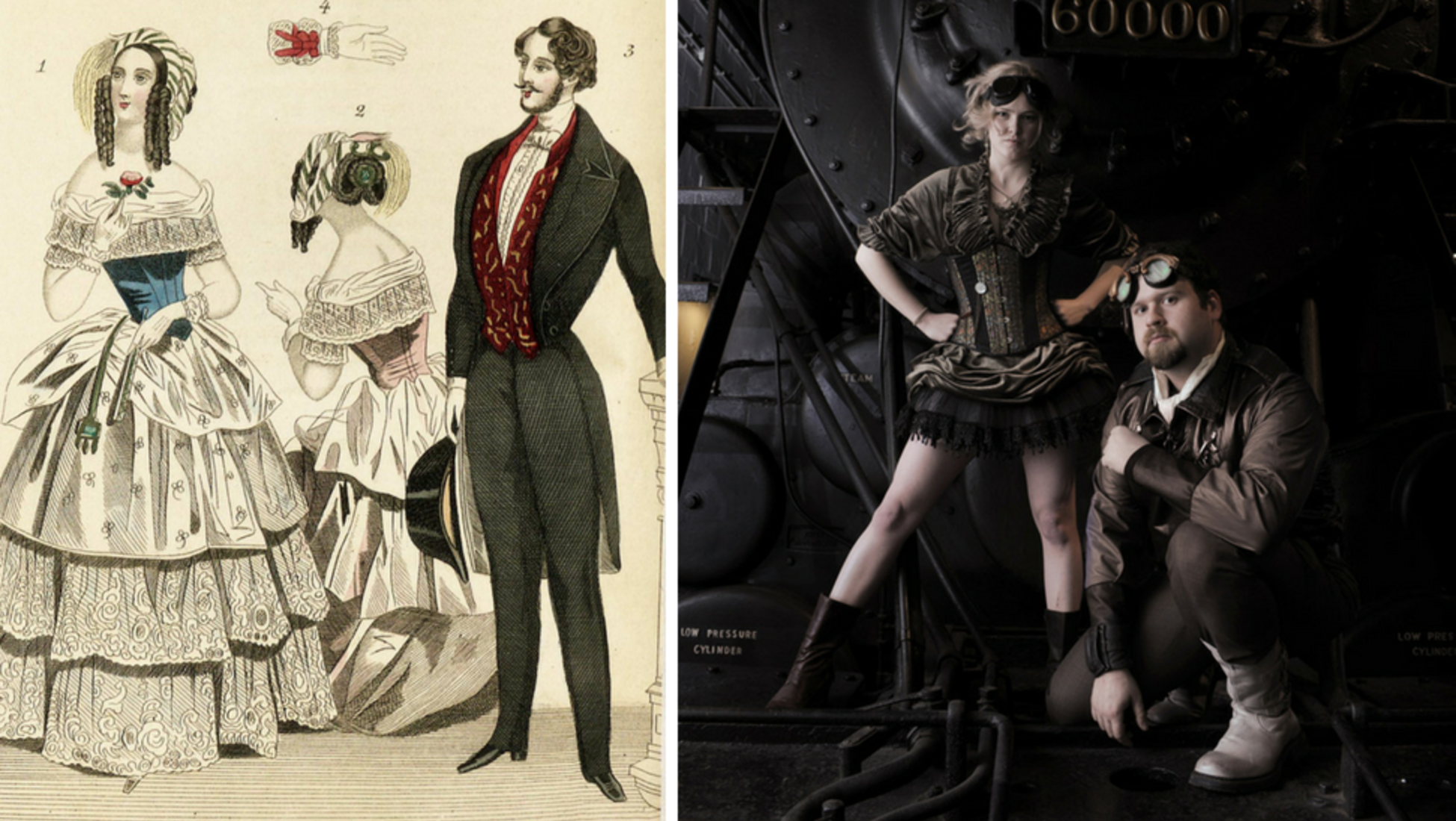 Left: Fashion in the Victorian era | Right: Steampunk style clothes

Pocket watches

The intricate details and historic charm of pocket watches perfectly fit the steampunk style, which combines modern technology with 19th century aesthetics. So if you're going for the steampunk look, a pocket watch is the way to go. Buying one for the first time? Then check out our buying guide.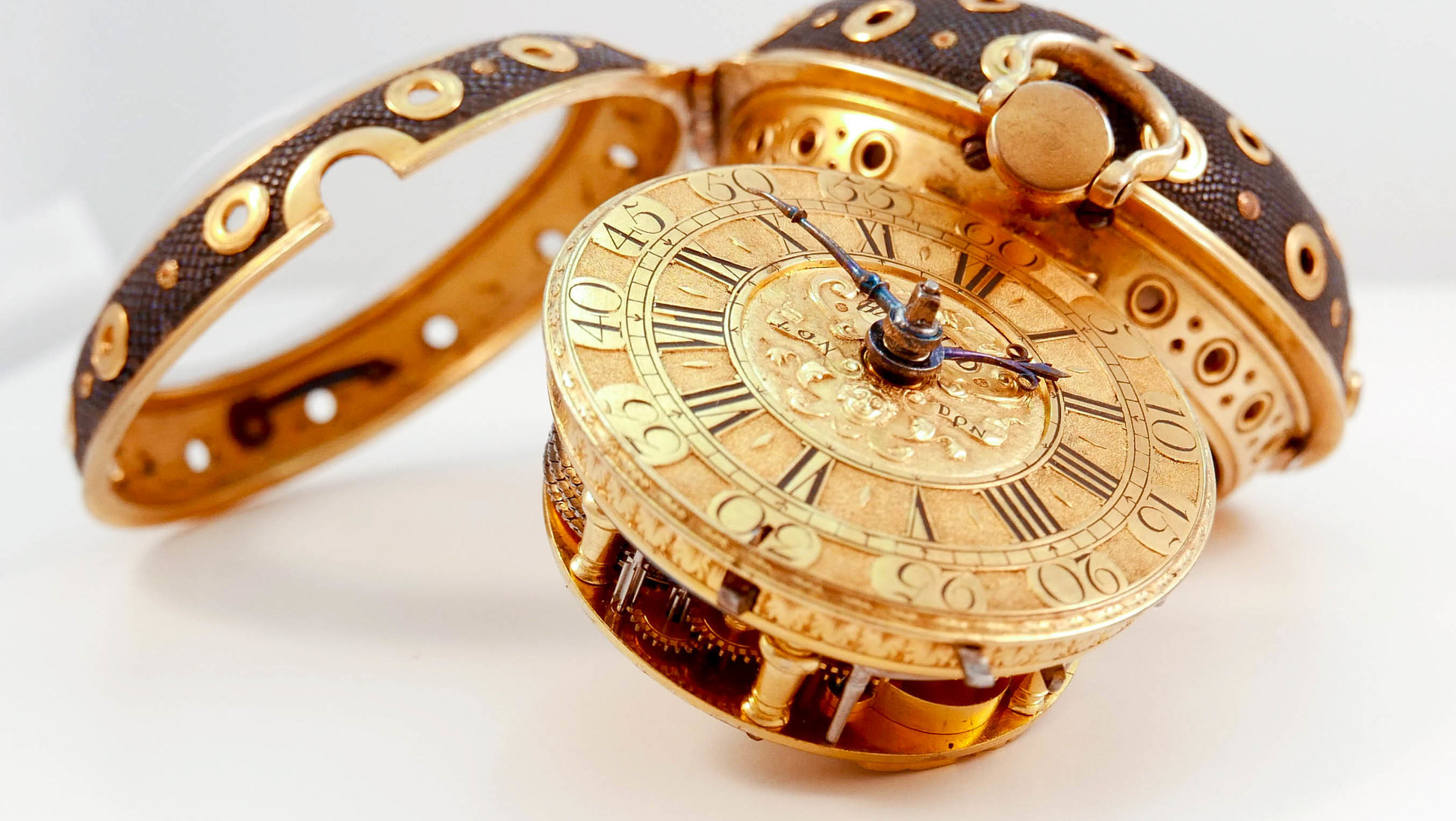 John Halsted pocket watch

Chatelains
The chatelain was the precursor of the purse, and is basically a hook attached to the belt, to which a number of chains could be attached, like a large keychain. To those chains, women could attach their belongings, such as their keys, sewing tools or coin purse. These chatelaines are a perfect addition for the steampunk look, especially for women. They're a practical way to carry essentials while remaining in the Victorian era clothing. Chatelains often show up in our Silver Antiques auction, if you want to get your hands on a pair.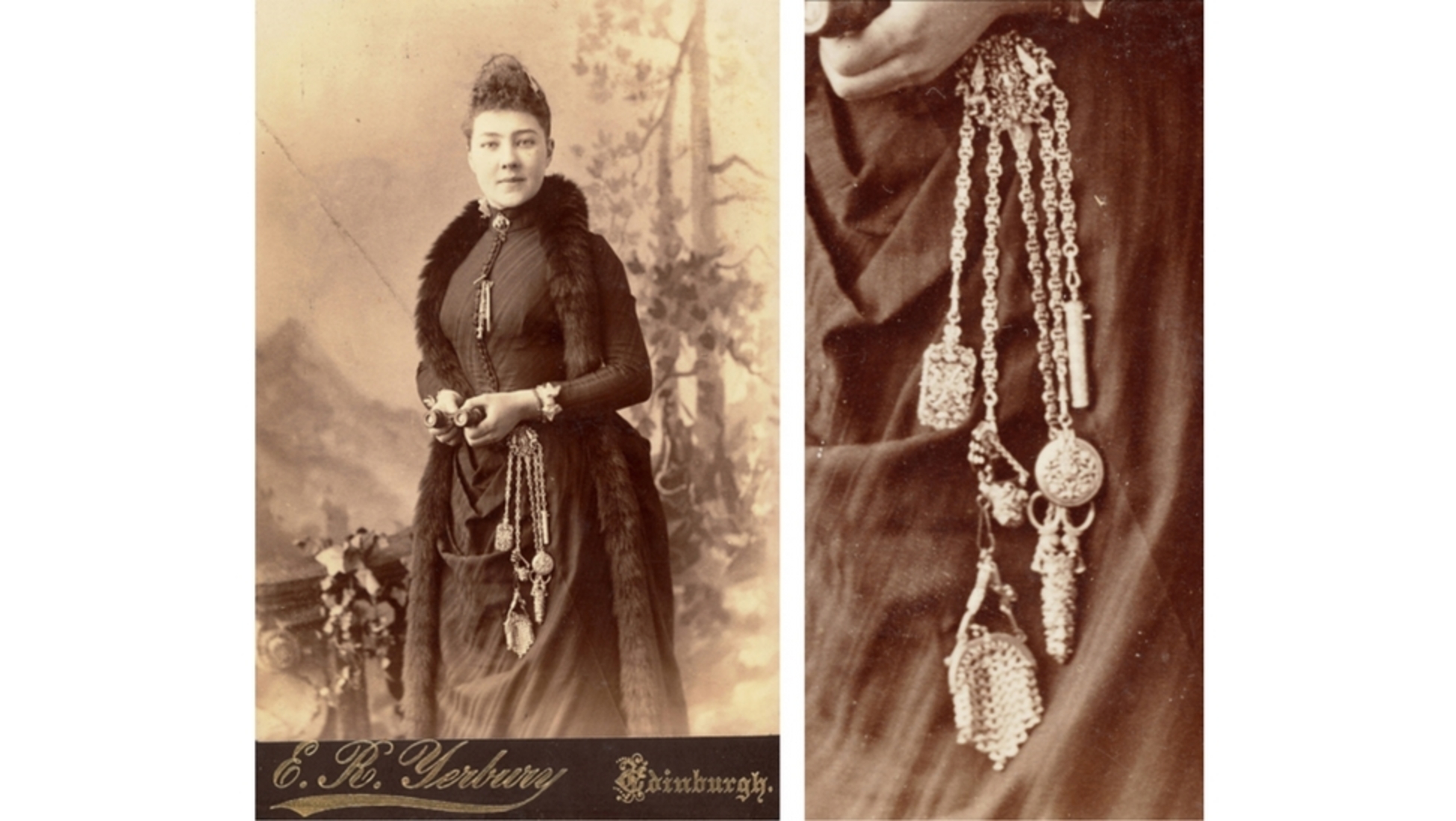 A woman wearing a needlework chatelain

Helmets
Depending on your character, helmets can be a great addition to a steampunk outfit. For a military man or woman, an authentic antique 19th century helmet would give the costume that unique look. And for the explorer, a pith helmet is always a cool and period correct accessory.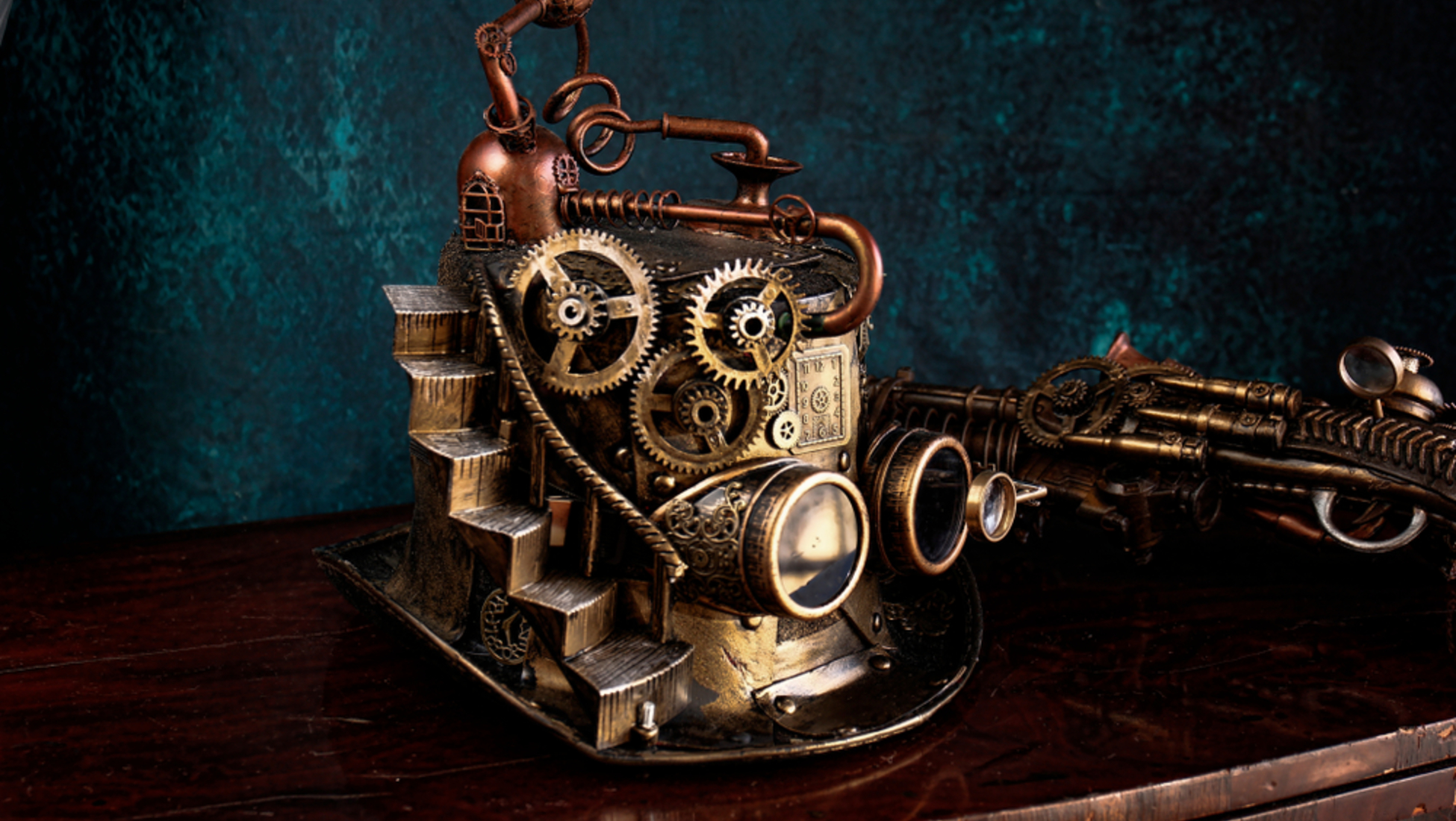 Interior design

To achieve the steampunk look in your home, you can embrace the industrial look which celebrates the construction of a building or object and add in some of the elegance of the Victorian era. Exposed building materials contrasting with elegant 19th century touches will give your room a unique look.

For the explorer

To keep with the theme of the er of colonisation, you could consider decorating your space with antique maps and globes. Steamer trunks and vintage luggage will also add an explorer's touch to your room. They can either be used as decoration or as makeshift end table and coffee tables. And why not show off the discoveries you've made on your travels by assembling your very own cabinet of curiosities.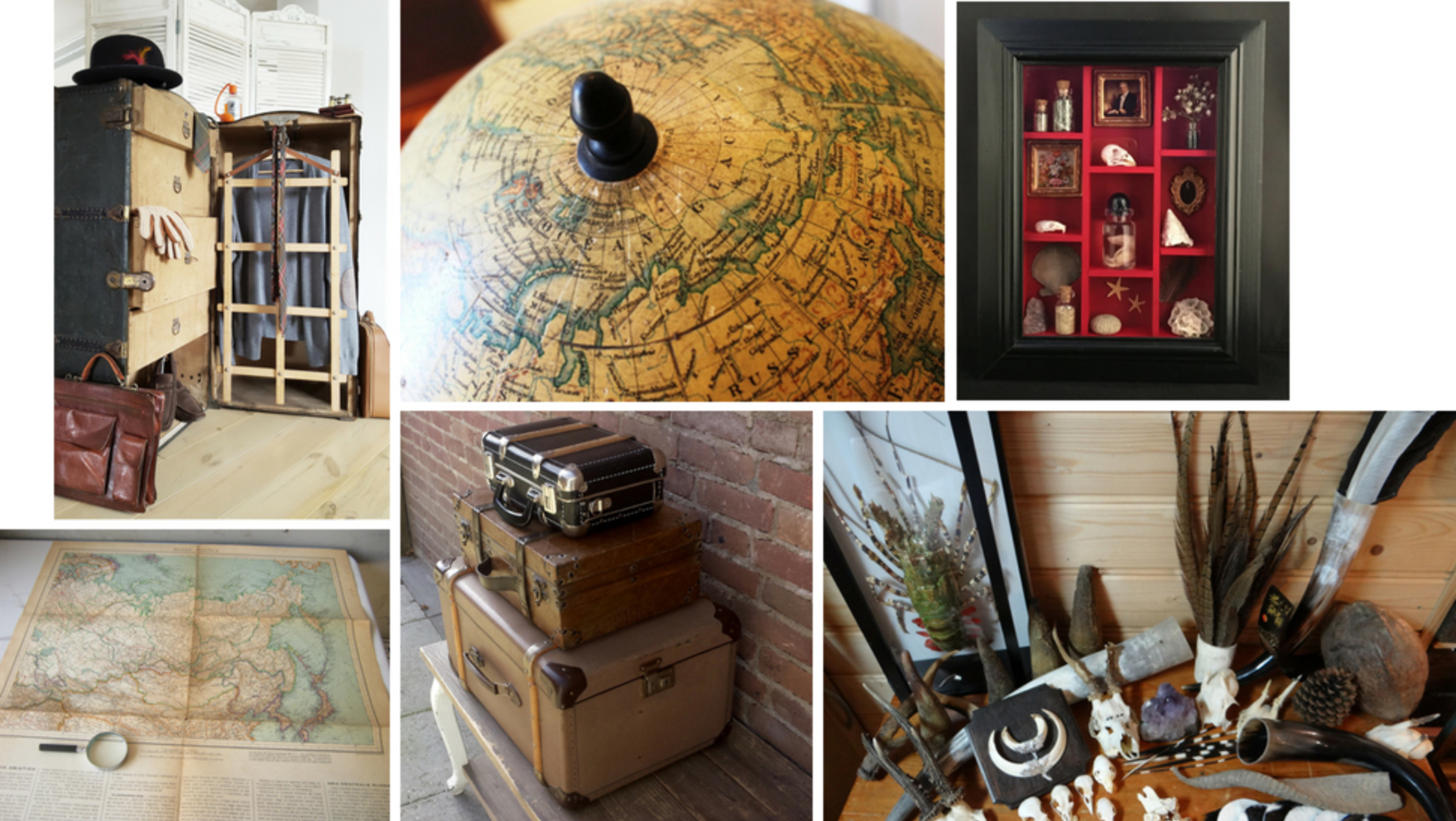 For the scholar
Be further inspired by the age of learning by showing off technical and anatomical drawings. Display vintage instruments like typewriters, barometers and weather stations and don't forget to show how you're furthering your knowledge with old books.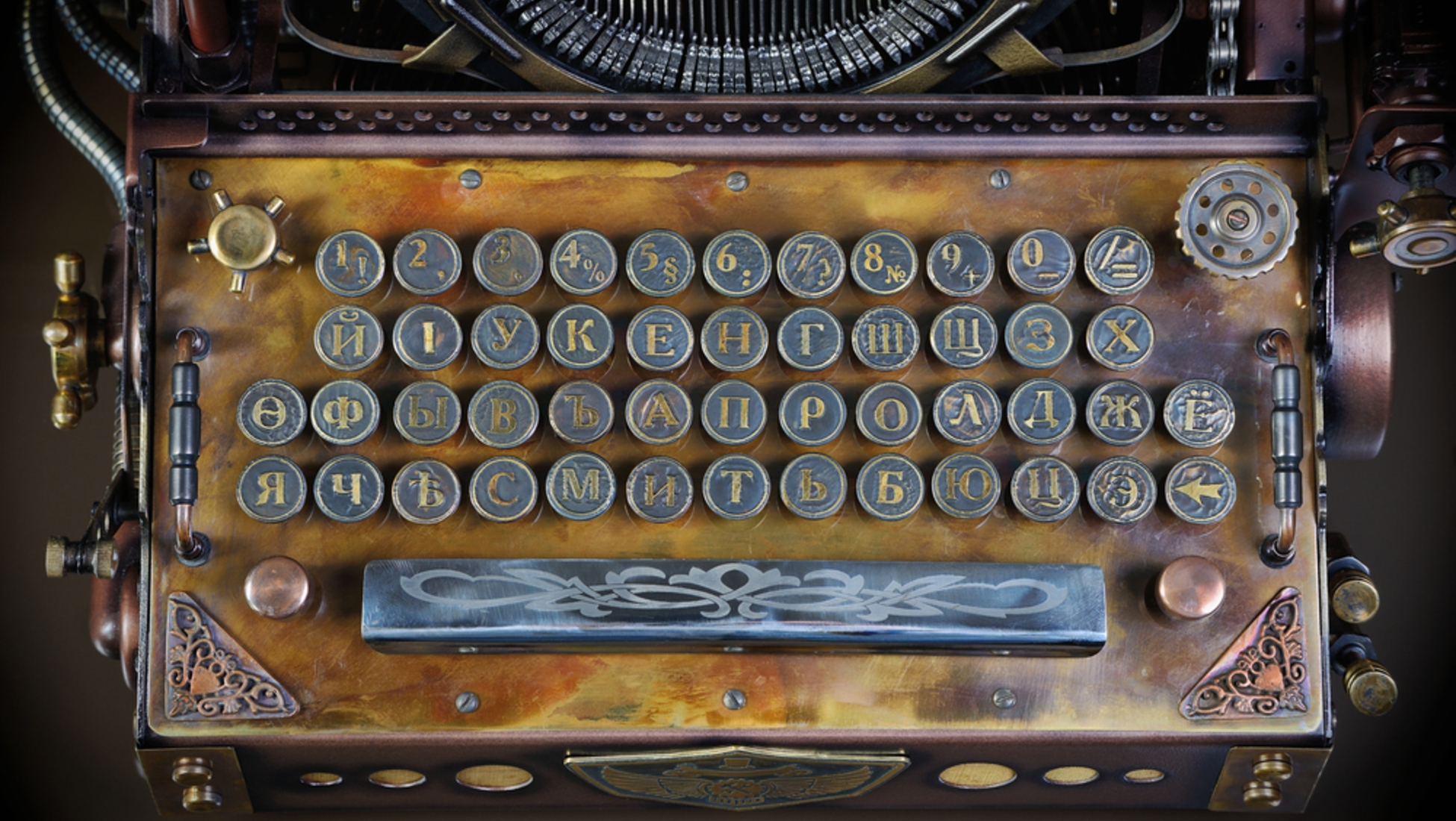 For the aristocrat
An interior fit for the aristocrat should focus more on the finer things and the height of victorian elegance. Leather furniture, chandeliers and other ornately decorated furniture is a good place to start. As for accessories to show off your status could vintage photographs and cameras, oil paintings and gramophones.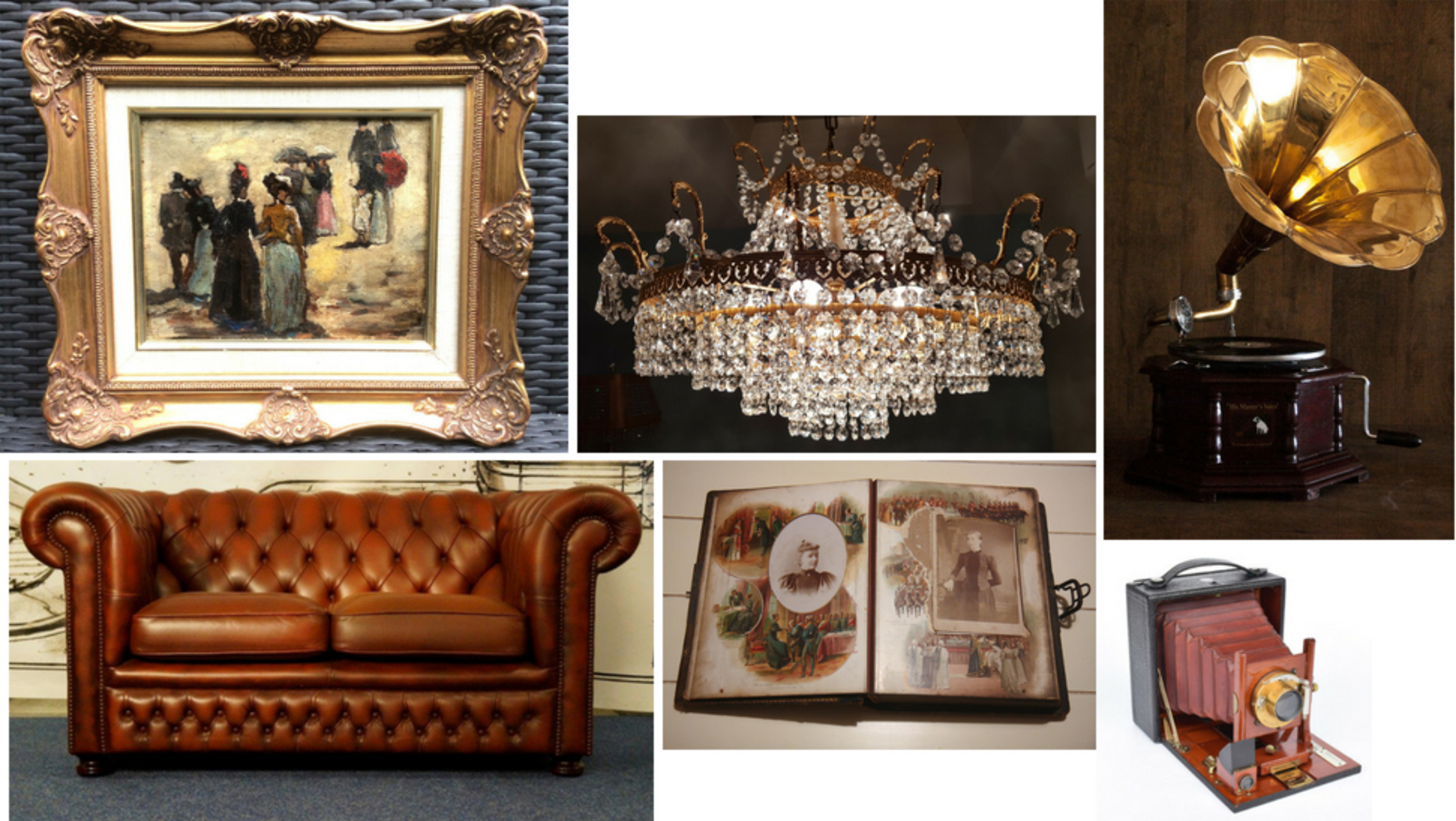 ____________________
Visit our weekly Curio auctions and discover the many vintage items we have in auction to get your steampunk look together.
Discover more steampunk | industrial | vintage | Victorian
You might also like these articles: