Written by Manuel Garriga | 17th July 2018
In our Expert's Choice feature, one of our in-house experts shares their favourite objects in auction. This week our motorcycles expert, Manuel Garriga, selects four of his favourite motorcycles from our special Racing Motorcycles auction (July 13th - 30th 2018).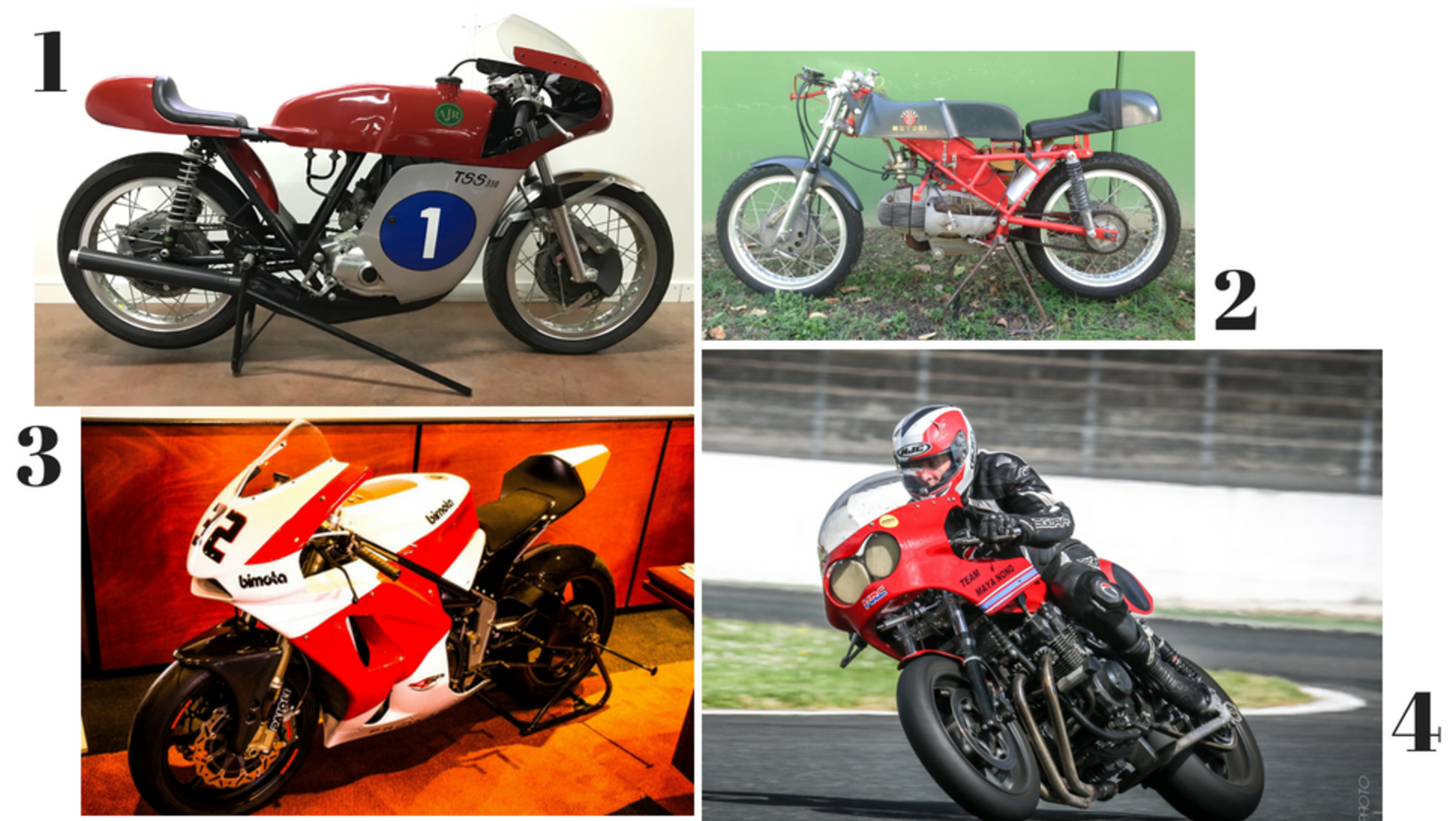 1. AJR Bultaco TSS 350
One of the most outstanding pieces of the auction is undoubtedly this faithful replica of the Bultaco TSS 350, manufactured in Barcelona by the AJR company. It is the same single-cylinder air-cooled 2-stroke that was ridden in the 60s by New Zealander Ginger Molloy in the Grand Prix, but built here with modern day materials and more strict tolerances. Amazingly, the unit we have in auction is the first one produced by AJR in 1998, as shown by its chassis and engine number 001, which turns it into a coveted item for collectors. Virtually new, with only 20 km on its crankshaft, the AJR is located in Spain.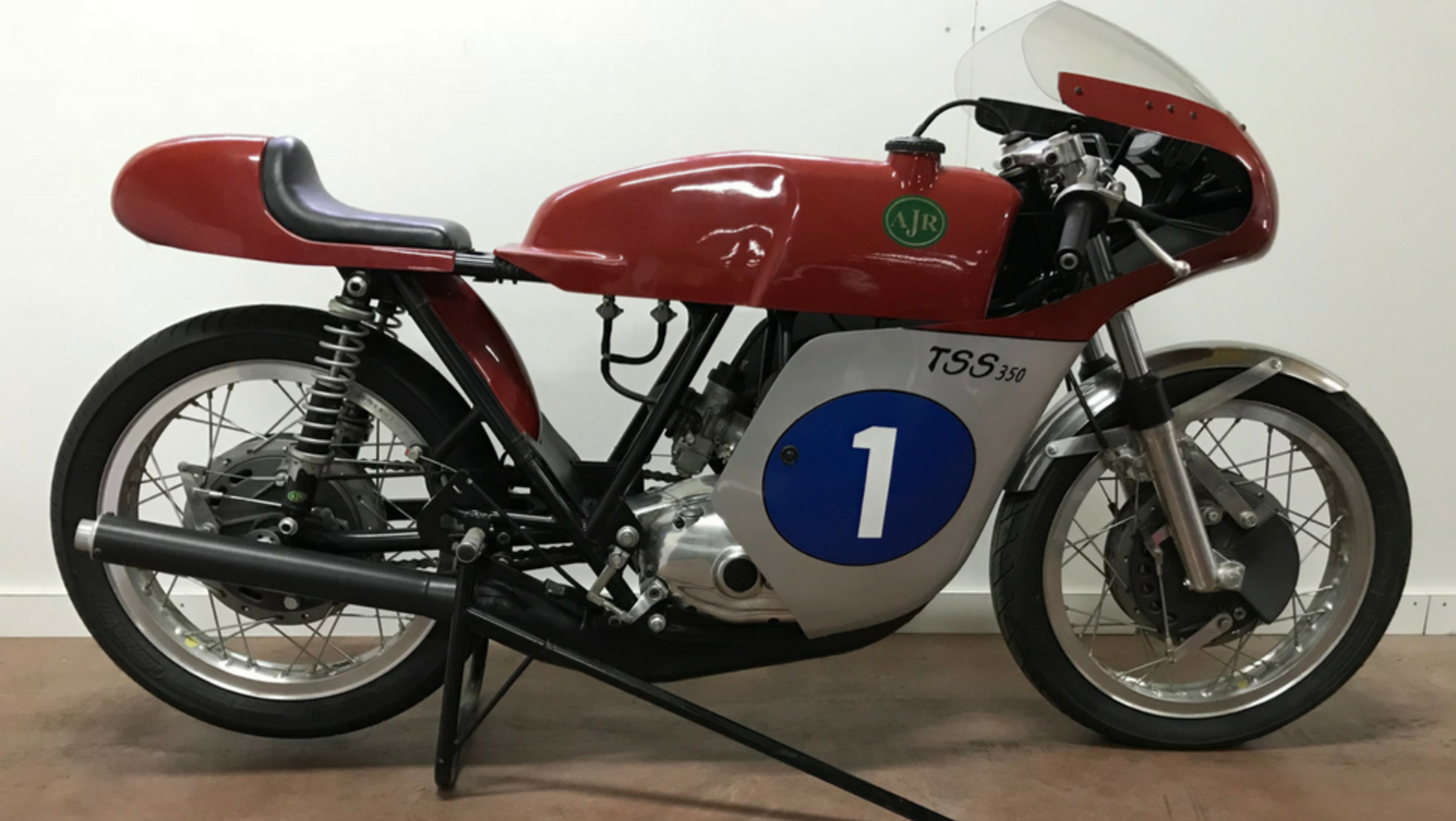 2. Motobi 250 Zanzani
Also known as the '6 tiranti' due to the 6 frame tubes (3 on each side of the casing), this Motobi 250 with Zanzani chassis is the highlight in the evolution of the 4T Motobi 'egg-shaped' single with rods and rockers arm valve train. The primary drive features straight-toothed gears and is linked to a 5-speed gearbox by multi plate wet-type clutch. Its 33 bhp at 10,500 rpm allowed it to rival the Aermacchi Ala d'Oro - the reference of that time. 15 units were built between 1966 and 1972, and this one was modified and tuned up by well-known technician Augusto Imperiali.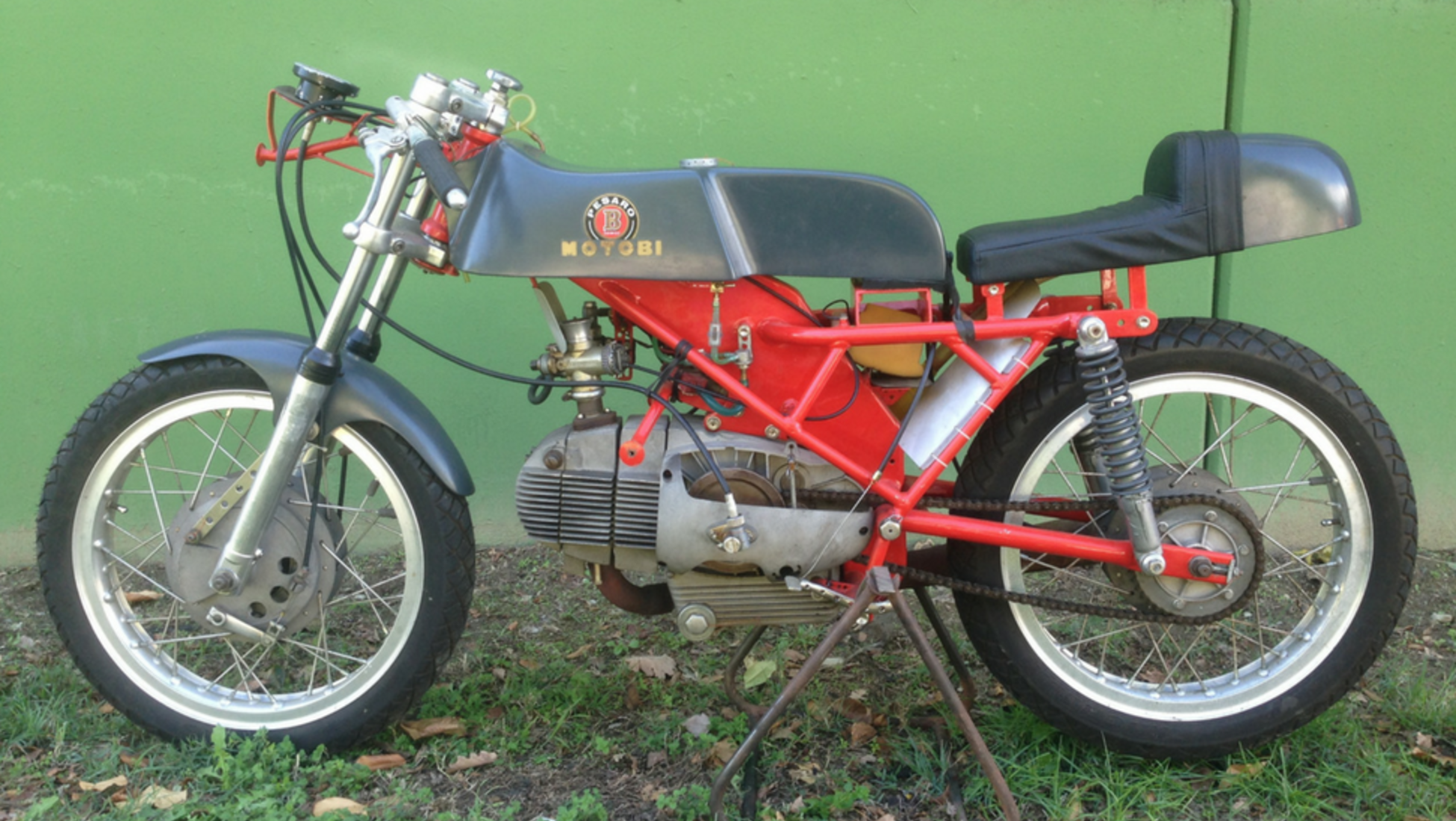 3. Bimota HB4 600
The HB4 the Rimini firm returned to the world racing arena in 2010 as a chassis supplier for some teams in the Moto2 class, facing manufacturers such as Kalex, Moriwaki or Suter. Its engine, the Honda CBR 600 RR in-line four-cylinder, gives 140 bhp, linked to a 6-speed gearbox. The cycle part features an aluminum swingarm, Paioli front forks, Ohlins TTX rear shock absorber, OZ forged magnesium rims and Brembo brake discs. Its total weight is only 135 kg, and it's fitted with all the Moto2 sensors and electronic systems. The bike we have in auction, chassis number 39, is totally new and has never raced.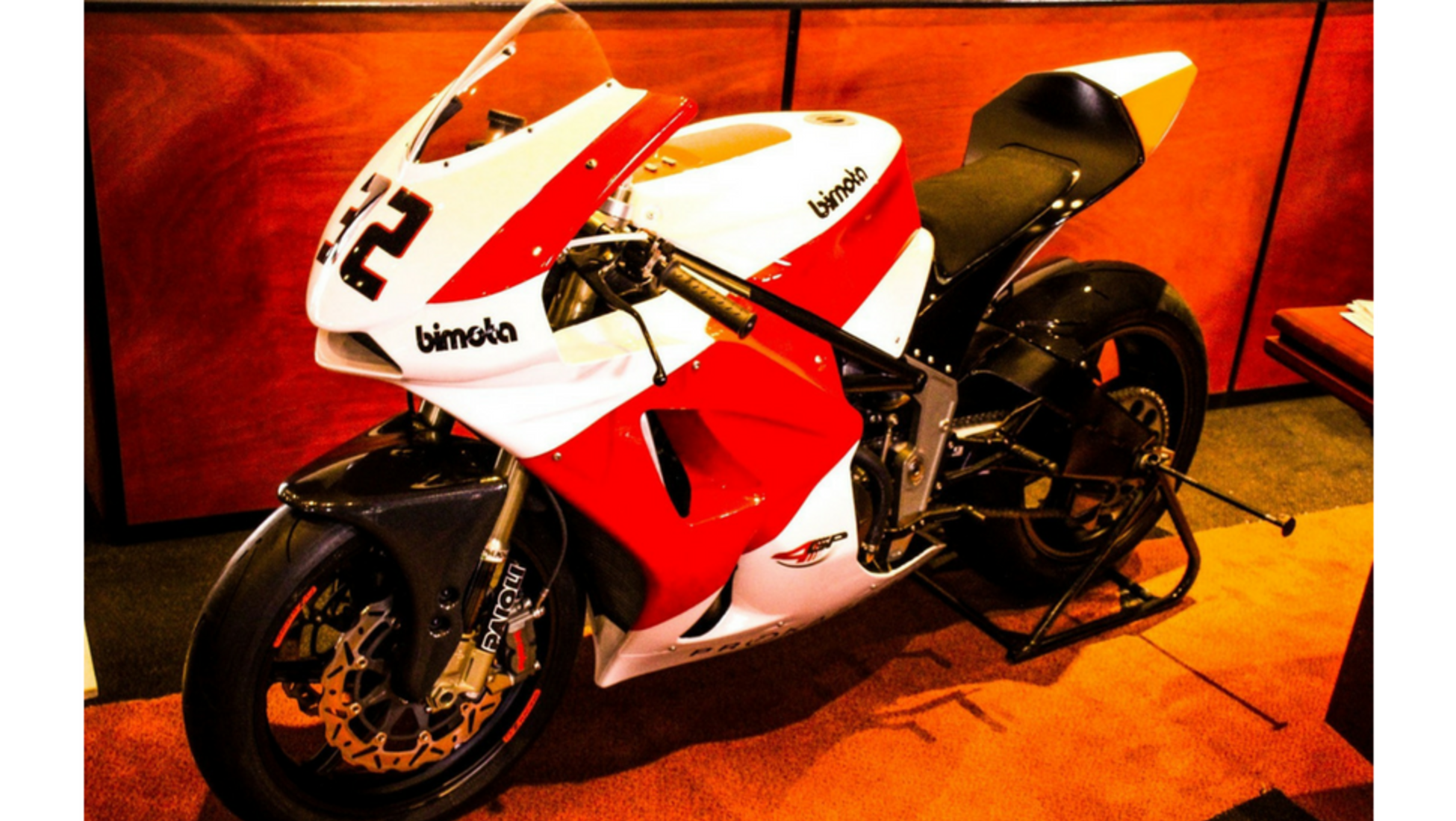 4. Honda 850 Bol d'Or replica
On the basis of a Honda 750, Bol d'Or, French tuner Lecoudiec has built this endurance model that gets all the 70s and 80s flavour from such races as Le Mans or Montjuïc. With its displacement increased to 890 cc, the engine has Wiseco forged pistons, Dynoman camshaft, hard valve springs and CR29 carburetors. The frame has been reinforced and features a ZXR1100 aluminum swingarm, 41mm front fork and 17" wheels. According to its creator, this bike is so well-balanced that on the Spa-Francorchamps racetrack, it allows its rider to take the fearsome Raidillon ramp at full blast, without shutting off the throttle! It has two complete body fibre kits, including a Freddy Spencer replica, with the gas tank signed by the Texan pilot himself.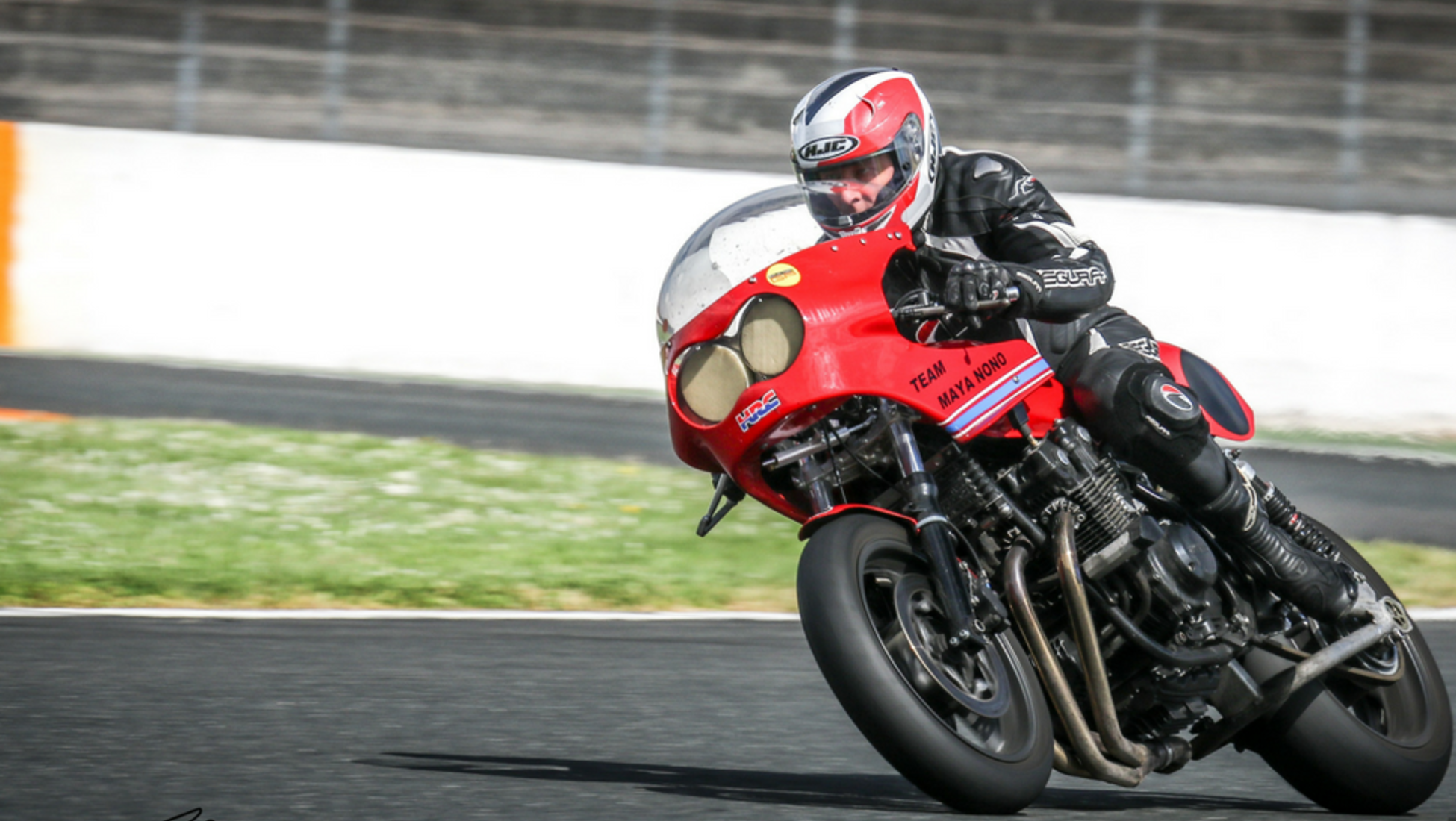 About the Racing Motorcycles auction
What makes racing motorcycles so appealing? Perhaps because competition is the essence, the maximum expression of motorcycling. We collected 14 pieces for this auction that will surely attract the attention of fans and bidders. There are all sorts of road racing bikes, from single and twin-cylinder 2-stroke engined bikes of the '60s and '70s, to powerful contemporary multi cylinders of many cubic centimeter, both original and recreations. Half of them are Italian-made (Aermacchi, Bimota, Benelli, Ducati, Motobi) and the rest are Japanese (Honda, Kawasaki, Suzuki), plus one Spanish (Bultaco) and one German (Maico).
____________________
Inspired by Manuel's selection? Visit the Racing Motorcycles auction to find more out-of-the-ordinary and harder-to-find motorcycles.
Discover more Suzuki | Yamaha | Honda
You might also like these articles: