Written by Beulah | 2nd May 2019
Every year thousands of visitors flock to Brescia to admire the rock drawings in Valcamonica and the world famous Lake Garda. Despite this popularity, most of the visitors and even some of the residents don't realise that Alfianello – one of Brescia's smaller comunes – gave its name to a historic Italian meteorite fall.
Here to tell us more is Trevor Boyd, a Natural History expert.
OK Trevor, could you tell us what happened?
Trevor: On 16th February 1883 at approximately 2.43 pm a loud explosion was heard right across the Province of Brescia, however it was loudest at Alfianello. It was caused by a meteorite which, when it landed, caused a shock wave that residents described as being similar to an earthquake. Many people saw the meteorite travel across the sky as it fell, making what they described as a noise similar to a tram moving along rails.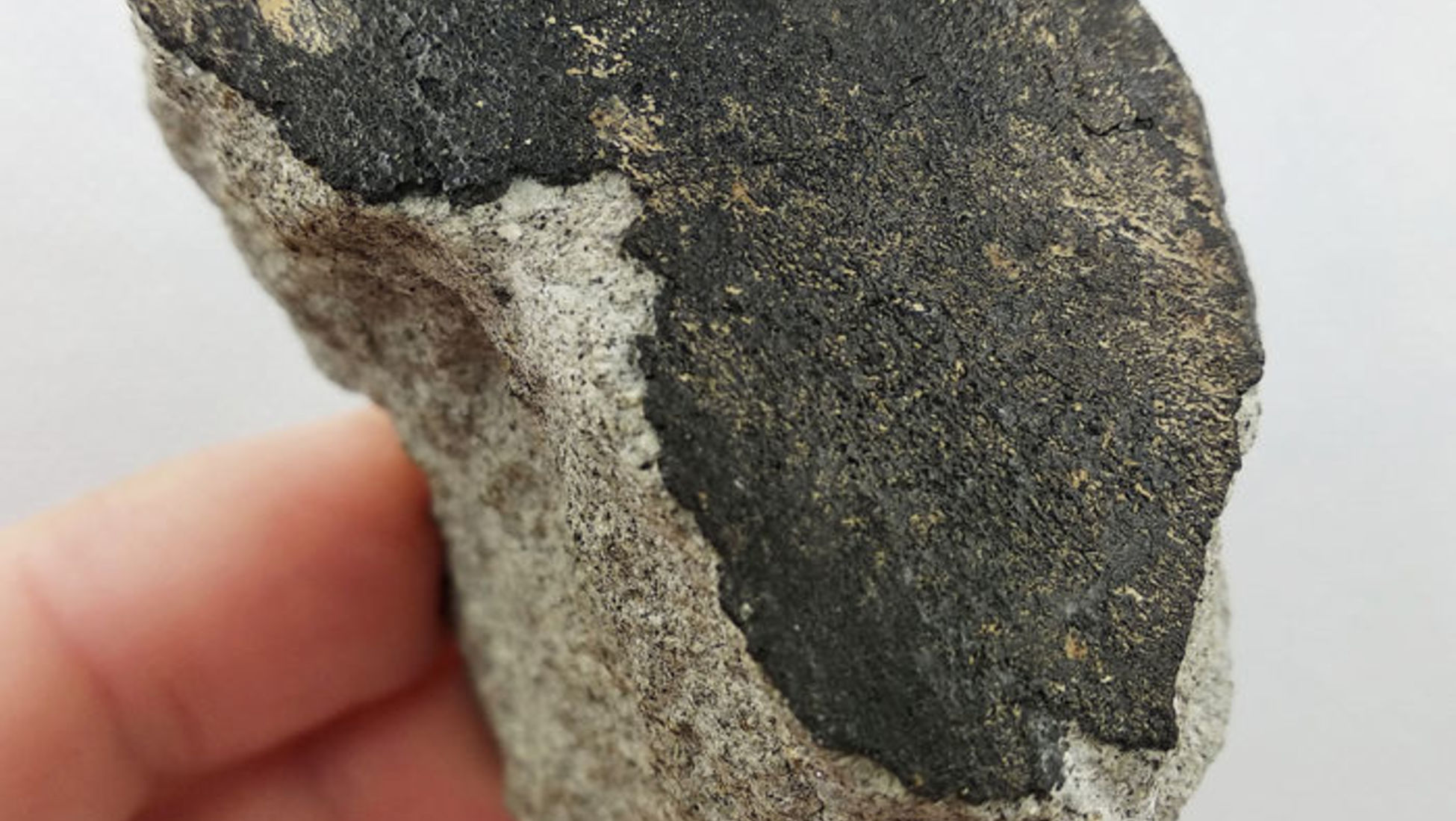 Alfianello - (Historic Italian Fall, 1883)

Sounds intense, what was the impact like?
Trevor: The first residents to arrive where the meteorite fell described it as being buried obliquely in the ground to a depth of around 1 yard (approximately 91 cm) and was still hot to touch. The meteorite was believed to weigh around 228kg when it landed, however accounts differ on what happened to it after it fell. Some say that it hit a metal pole and broke into pieces, which were then collected by the locals. Other accounts say that when it fell it was complete, but the locals subsequently broke it up for keep-sakes. Either way, the result was that very few pieces of the meteorite were officially recovered.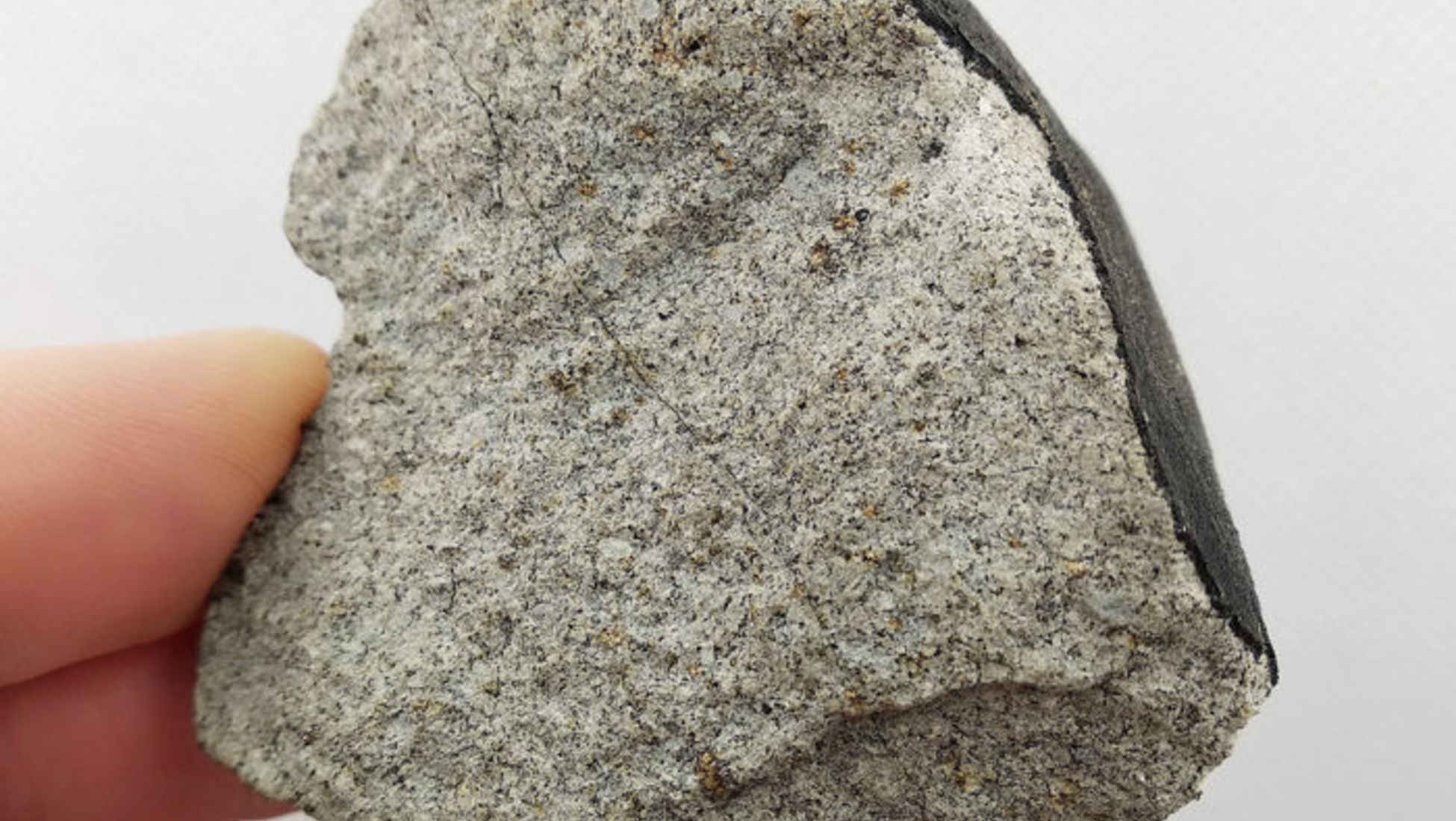 A profile view of part of the meteor

So it's not one of those common meteorites that you can easily own a part of?
Trevor: Definitely not. However, even though it appears on the market very rarely, we are very proud and excited to offer our first example of this exceptionally rare meteorite in our latest Exclusive Meteorite Auction. It weighs 174g and is officially recognised as being an L6 chondrite type. It displays a melted crust with flow lines and has a polished section which helps display the fascinating internal structure and composition, including free metal.
Er… what's a chondrite?
Trevor: Chondrites are considered the oldest of meteorites with origins that go back to the formation of the Solar System. They are characterised by the presence of small rounded particles known as chondrules, believed to have been molten droplets in space before being incorporated into their parent asteroid – from which the meteorite originated. Whether you are a dedicated meteorite collector, someone fascinated by interesting and unusual objects or perhaps a resident of Alfianello, this is a unique opportunity to obtain a truly museum quality example of this very rare meteorite.
____________________
Place your bid on a piece of the Alfianello meteor.
____________________
Discover more meteorites | minerals | gemstones
You might also like: