Written by Tom | 11th September 2019 | Updated 11 October 2022

Ferrari is a racing behemoth and a decades-long icon. Famed for its red cars, Formula One success and Michael Schumacher, the Italian manufacturer has plenty of plaudits to its name. We roped in one of our classic car experts, Franco Vigorito, to take us through Ferrari's history and tell us how the brand made it into pole position.

The prancing horse
Behind the Ferrari brand is the man who started it all – Enzo Ferrari. Before founding his own company, Ferrari was a successful driver in his own right for then prominent Italian car manufacturer Alfa Romeo. It was during his tenure there in the 1920s that Ferrari won his first title and was provided with the initial, if unusual, inspiration for the Ferrari brand's now famous emblem – the prancing horse.
"What people don't know is that Ferrari's prancing horse was originally used by a fighter pilot during the First World War,'' says Franco. As the story goes, after his win in 1923 in Ravenna, Ferrari met Countess Baracca and her husband – the parents of WWI fighter pilot Francesco Baracca. Francesco Baracca was known to fly with a red horse set against a white background on the side of his plane. When recounting this fateful meeting, Ferrari recalled Baracca's mother saying to him [in regards to the symbol] "Put it on your cars, it will bring you luck".
And he did. In 1929, Ferrari founded the Scuderia Ferrari – Alfa's team of race cars – and added the horse to the race car designs. Poignantly however, he changed the colour of the horse to black, to honour Barraca's death during WWI, and the background to yellow, as homage to his hometown of Modena. This symbol would later be found on every Ferrari.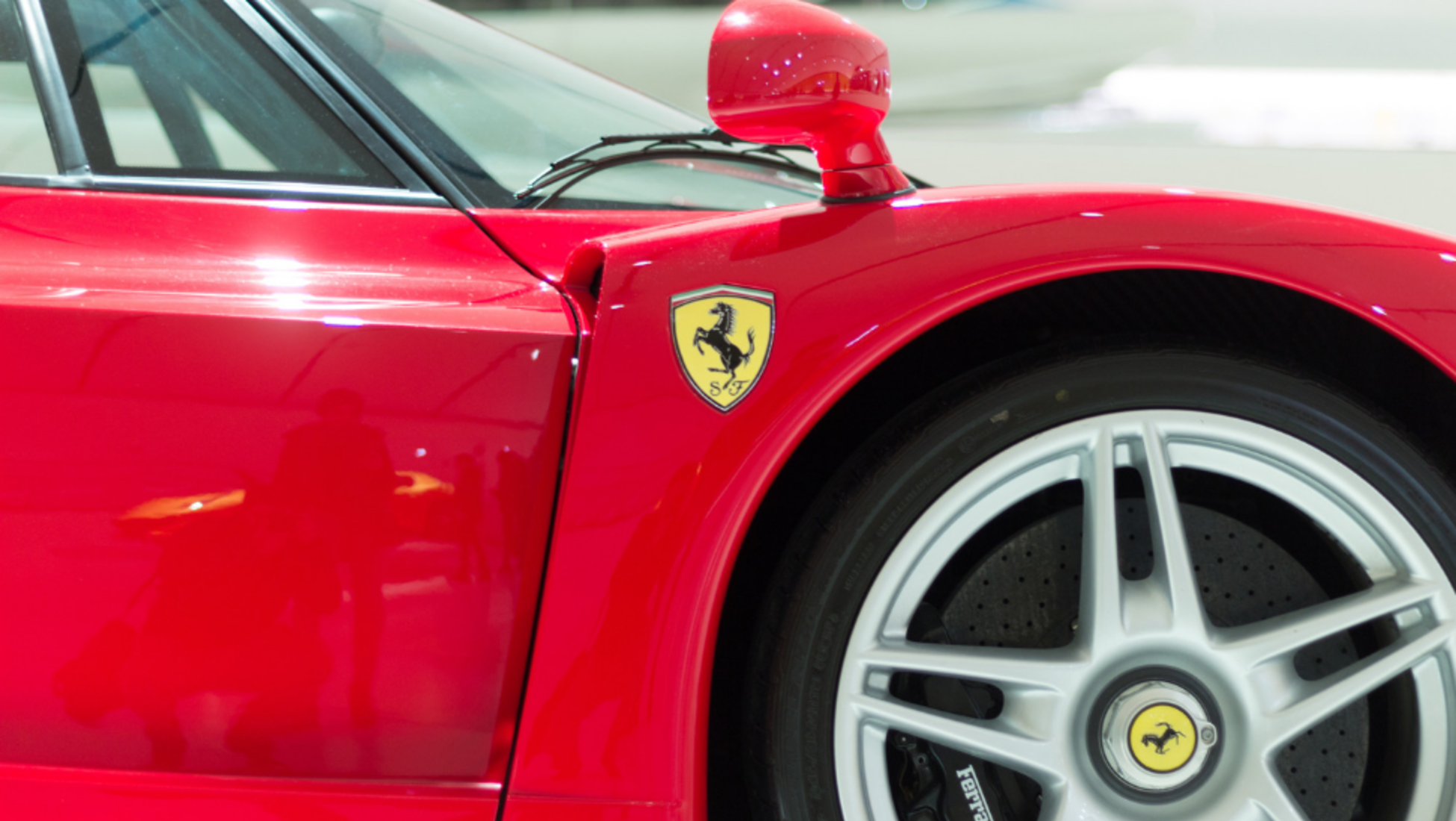 Ferrari's prancing horse was originally used by WWI fighter pilot Francesco Baracca


Championship wins
"As a car manufacturer, Ferrari's history began in 1947, when the 125 S – the first Ferrari branded car – came out of the Maranello door," Franco explains. Only two cars were ever produced of this model. It debuted at the Piacenza racing circuit and a few weeks later, Ferrari claimed its first win at the Rome Grand Prix.
From then on, Ferrari gathered momentum, accruing a sweep of major trophies, such as at Mille Miglia (1948), Le Mans 24 Hour Race (1949) and later the Formula One World Championship Grand Prix (1951).
Though Alfa's racing division saw plenty of success in the ensuing years, it took until 1957 for Ferrari to launch as an official car brand, having begun under the name of Auto Avio Costruzioni (due to an agreement between Ferrari and Alfa Romeo that prevented the name Ferrari being used for four years after Enzo separated from Alfa).
Business boom
Business followed this success and in the 1950s, Ferrari opened its first showroom and dealership in the United States. This was a departure from the brand's previous approach, having only catered to wealthy car enthusiasts and race car drivers, and it marked the beginning of Ferrari's global brand appeal.
The brand was later boosted by the decision to partner with Fiat in the late 1960s, which gave Ferrari access to a wealth of new funds. They released the F40 in 1987, however, this was overshadowed slightly by tragedy. "The 80's was a delicate moment for Ferrari" says Franco, "with Enzo's death in 1988. But it was also a time of celebration, where historic models such as the Ferrari Testarossa and the iconic Ferrari GTO were presented to the market."
The Schumacher heydays
The best was yet to come for Ferrari, according to Franco. "From a competitive point of view, the 2000s were maybe the most significant [for Ferrari]," he explains, "with them showing real domination in Formula 1 and Michael Schumacher as the most successful Ferrari driver." In fact, Schumacher became the most decorated driver in history and helped make Ferrari the most successful Formula One team in the world.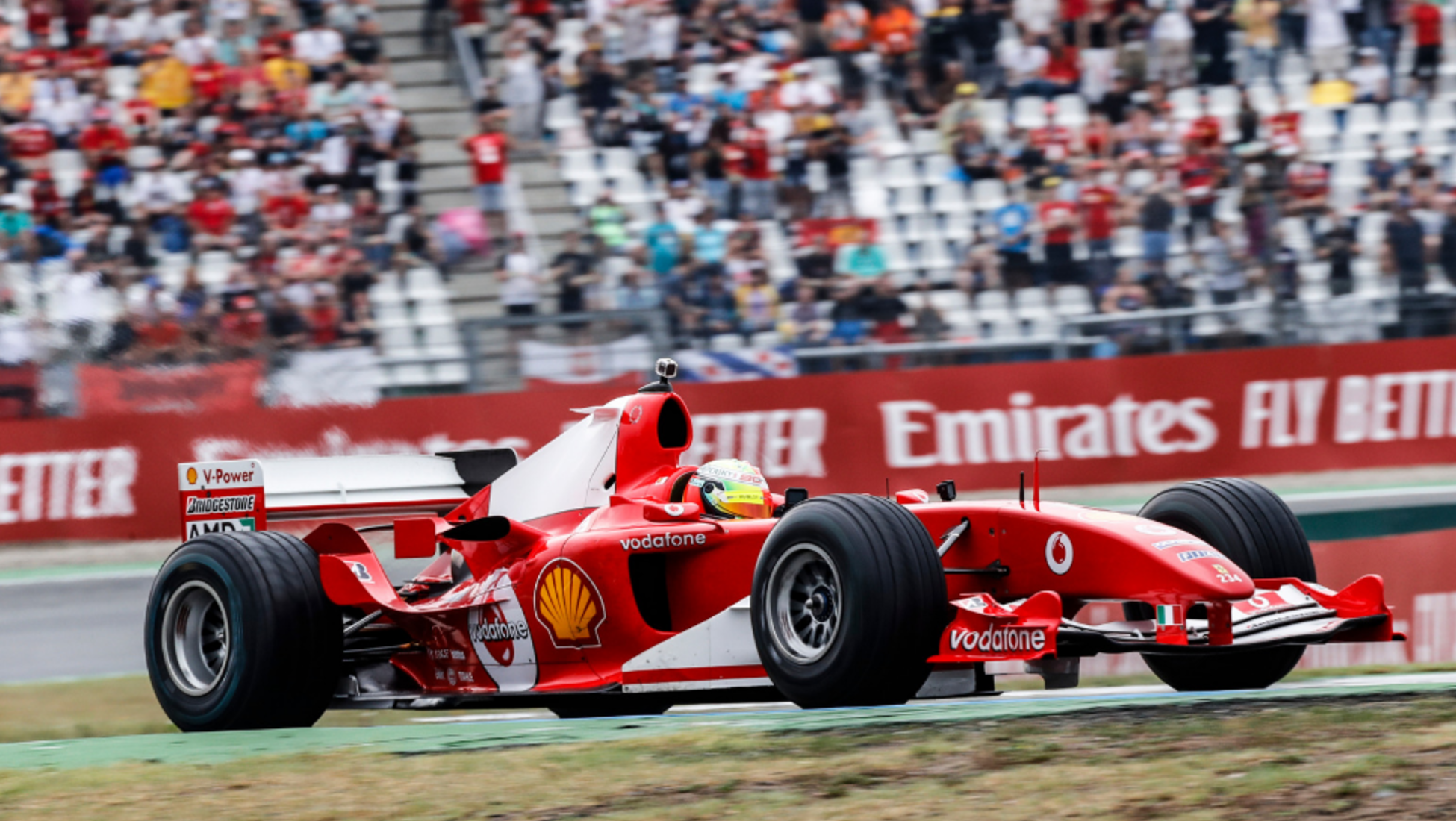 Michael Schumacher helped make Ferrari the world's most successful Formula One team


Ferrari today
Nowadays, Ferrari has immense clout both in the car world and beyond. It's a global brand that's heralded the onset of almost cult fanaticism. While Schumacher's success and legacy undoubtedly helped form and cement the brand in the public conscience, the look of a Ferrari today is unmistakable. Its deep red is still a nod to the tradition that all Italian racing cars once had to be red. And the Ferrarista (owners and fans of Ferrari) will tell you there's nothing quite like the sound of a Ferrari engine – emulated by car brands across the world but never quite matched.
Ferrari doesn't just sell cars though; it's a luxury company responsible for anything from cologne to jewellery, all the while still competing in Formula One and racing. And as Franco points out, this limitless belief in the power of the brand and what it can achieve is arguably what sets Ferrari apart. "The secret is to sell a dream," says Franco, "or rather everyone's dream."
____________________

Check out our latest classic cars auctions or register as a seller with Catawiki

Discover more Classic cars

You might also like these articles:
How the VW Beetle went from nazi invention to pop culture icon

Tip for getting the most out of your first car show

How millennials are changing the classic car market