Written by Simone | 6th November 2019
For items of high value, such as classic cars, setting a reserve price can seem like the most obvious course of action. At the same time, a lot of people decide to sell without one. So why is this and what's the thinking behind setting one or not? We've looked into the classic car market and how reserve prices impact selling prices and asked some of our sellers and expert Jan-Bart Broertjes about their experiences.
What is a 'reserve price'?
A 'reserve price' is the minimum price you can set when selling something. If it doesn't reach that amount, you don't sell it. It's a safety net to guarantee that your item sells for the price you think it deserves. It might seem like the most rational thing to do, but there is a case to be made for selling without one.
Reason 1: Guaranteed sale
One of the reasons people sell without a reserve price is the guarantee that the item will actually sell. If you're looking to make some money fast, it's better to go with no reserve price. "Of course selling without reserve prices is riskier than selling with a reserve price. But lots that do have a reserve price often don't sell, so the turnover rate is much lower", says Jos from Tuned Imports.
There are also some practical considerations to make when selling a car. "Cars take up a lot of space, they require maintenance and you have to pay for tax and insurance. So sometimes you just want to get rid of yours, you want it out of the way, and whatever it sells for is nice to have", says classic car expert Jan-Bart Broertjes tells us. "It also can also imagine an item gets an extra boost when sold without a reserve price. The knowledge that the car will go, no matter what, might make the bidder want the car even more. With a reserve price, the car may not sell and still be available after the auction, but without, it will certainly be gone., so you have to get in on the action otherwise you miss out!"
The reason so many lots with reserve prices don't sell could be related to something called the endowment effect. This is a psychological finding that broadly means that when something is in our possession, we estimate the value higher than if it's owned by someone else (Kahneman et al., 1991). This might be why bidders often deem reserve prices too high, while sellers feel that is simply what their item is worth. Not setting a reserve price at all means the car will go for its actual market value.
Reason 2: More bidders, higher prices
"It's actually quite surprising that so many people sell cars without a reserve price", Jan-Bart says. "But I also know that a lot of people are looking at the total average of what their items sell for, and if that's positive, they'll give selling without a reserve price a shot. Usually, the outcome is pretty much the same and quite often even better than comparable lots with a reserve price."
A welcome benefit of selling without a reserve price is that it attracts on average 76% more bidders, which opens up the possibility of a bidding war that might even end in the item selling for a higher price than estimated.
That's also what one of our sellers has experienced: "[Selling without a reserve price] speaks to people's imagination: bidders are engaged from their first bid. This isn't the case with objects with minimum prices, where a bidder could have the highest bid and still miss out. And no reserve auctions capture people's attention, making them more likely to take a leap of faith and place a bid."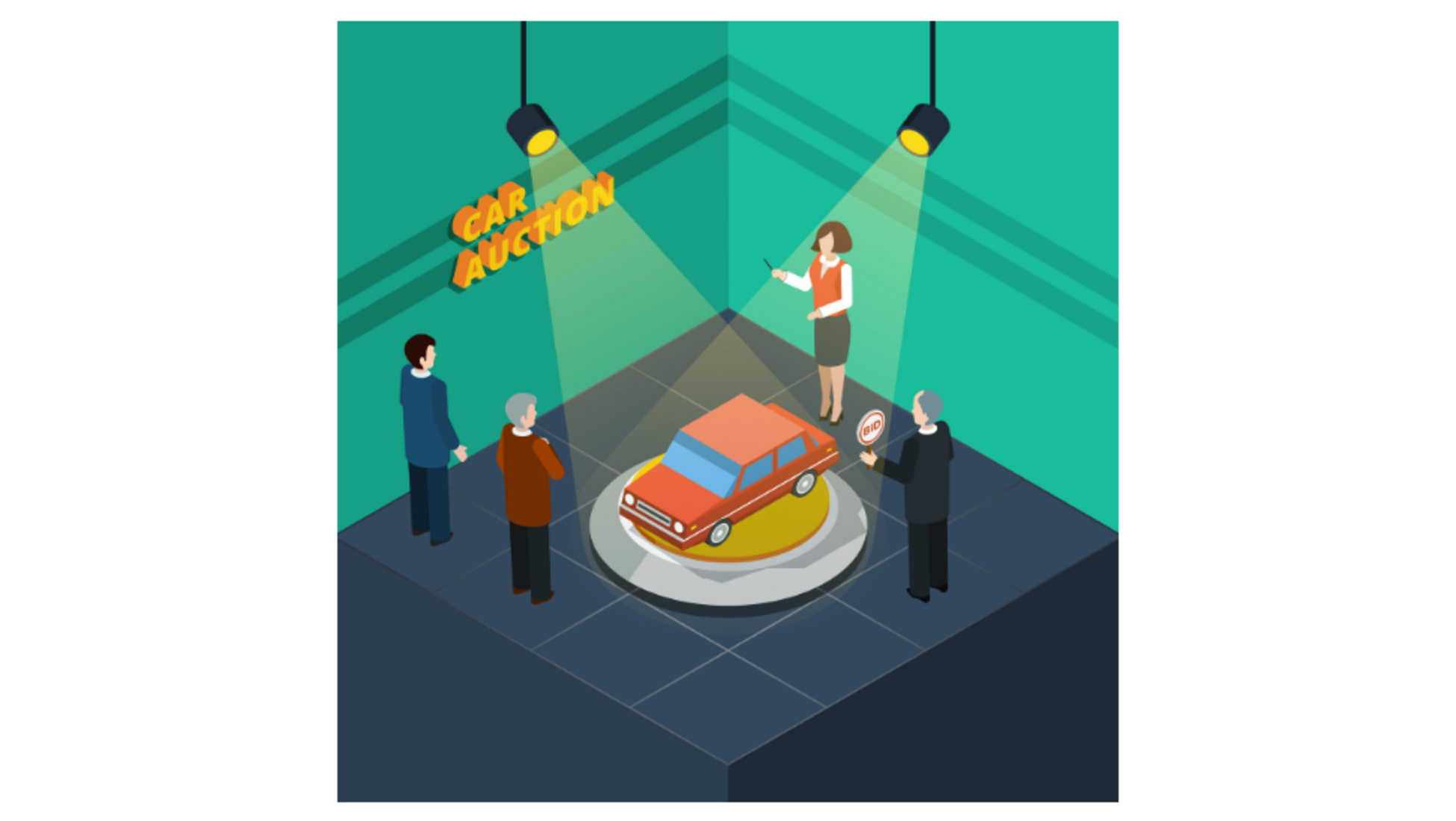 Who sells without a reserve price?
Looking at the type of person that sells without a reserve price, their attitude varies mostly depending on how many cars they sell. The more cars they sell, the more likely they are to end up with a good result because they can spread their risk. A professional car dealer we've asked isn't overly concerned when one car doesn't sell for the expected price for instance, as he says this can encourage future buyers to bid.
"For us, it's about the final result. A car that was sold below value is usually made up by another that was sold for more than expected. A nice advantage is that sometimes bidders that scored a bargain will tell other people about it, making sure there are more bidders in the next auctions."
Not everyone has multiple cars to make up for potential losses, however, as seller Wil van Buuren explains. "I've sold cars without a reserve price a couple of times because I found something else and needed the money quickly. Both times I sold them for less. Without a reserve price, [the car] gets more attention, but most potential buyers are just trying to get a bargain and drop out when the bidding gets more serious."
What's the consensus?
Evidently there's plenty of myth caught up when selling with no reserve price, however, auction data proves that there's often more benefits to be reaped from taking a risk and going without one.
In the end, it all depends on what your business priorities are. Selling without a reserve price helps to sell at speed and ensure you're generating revenue for yourself. At the same time, while there's no guarantee whether that will meet your business needs, we've seen that items can go for much higher prices when bidders aren't restricted.
The important thing to remember when determining your sales strategy is actually that you're dealing with an auction, where it almost never goes as expected. Its full potential is only unleashed once there are no reserve prices to be seen.
____________________
Discover more Classic Cars
You might also like: