Alongside with Picasso, Andy Warhol is probably the most recognised and significant twentieth century artist. Throughout his immensely prolific career he reinvented the concept of artistic expression, becoming one of the most influential artists for generations ahead. Andy Warhol has been a great source of inspiration not only for painters, but also fashion designers, photographers, musicians and filmmakers. Let's take a look at how one man's perception of the world ended up creating a whole new one.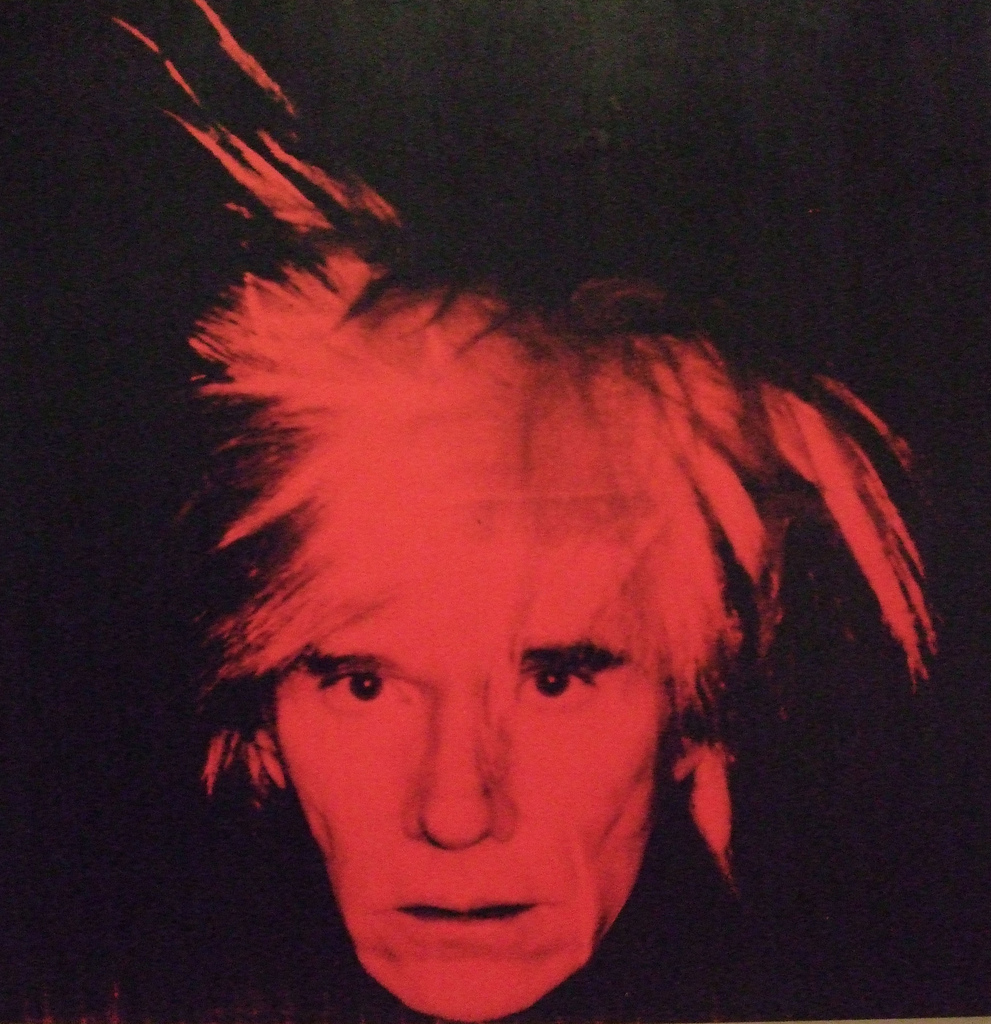 1. The Pop Art movement
Andy Warhold is, without doubt, the most significant figure in Pop Art and responsible for its rise. He took the post 50s obsession with commercialism, Hollywood and consumer products, and, with a satirical hint of its shallowness, turned everyday objects and people from America's popular culture then into today's most recognisable Pop Art pieces.
Warhol's personal understanding of fame, celebrity culture and the rise of the media allowed him to adopt an artistic approach towards people and objects that manifested the time's post-war socio-cultural reality and objectify them to an extreme on his canvases. Warhol's edgy, straight forward, colourful interpretations of common objects and Hollywood stars changed the art world forever. Such examples are the Brillo box, Campbell's soup can and the Marilyn Diptych from 1962.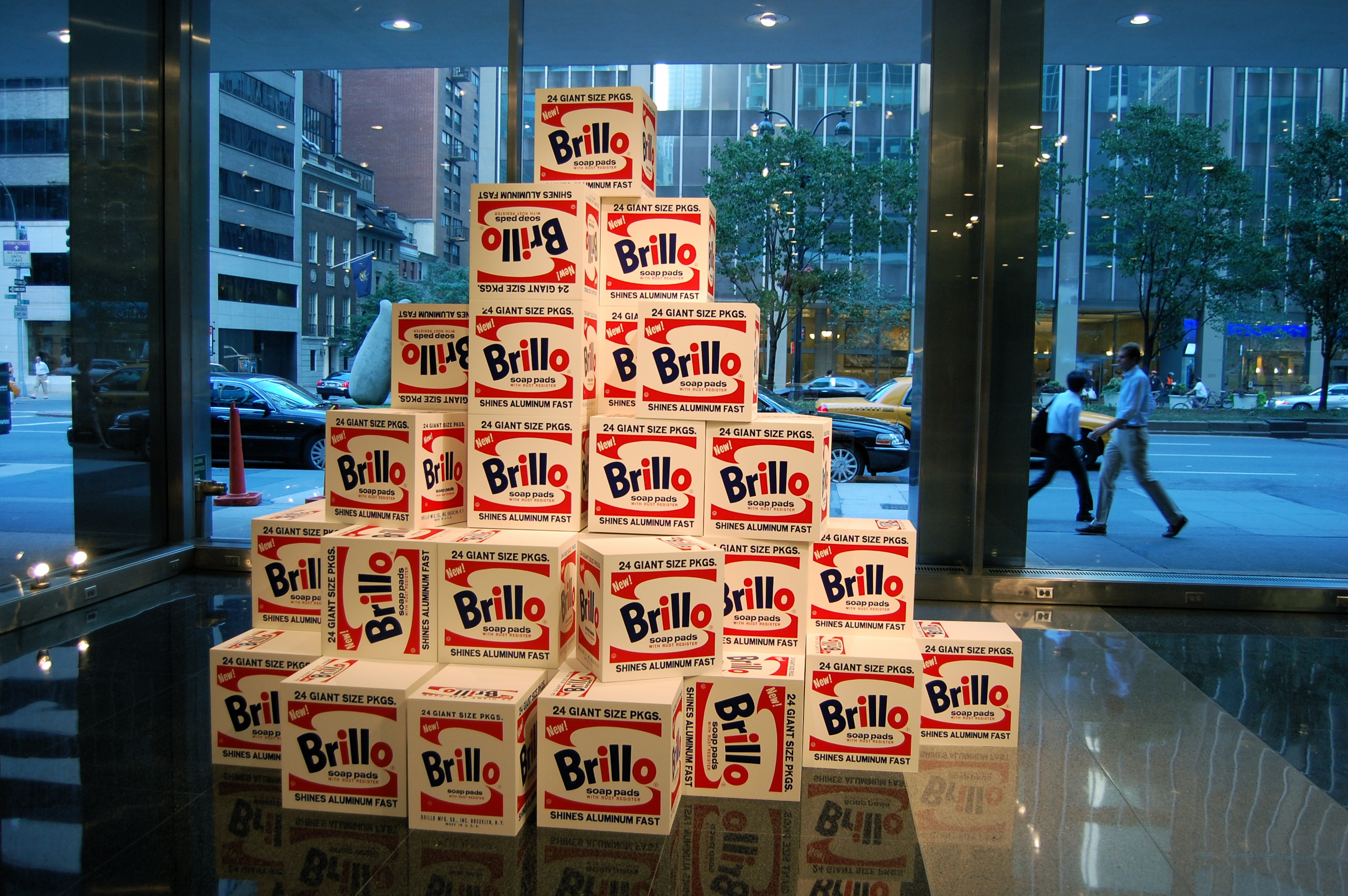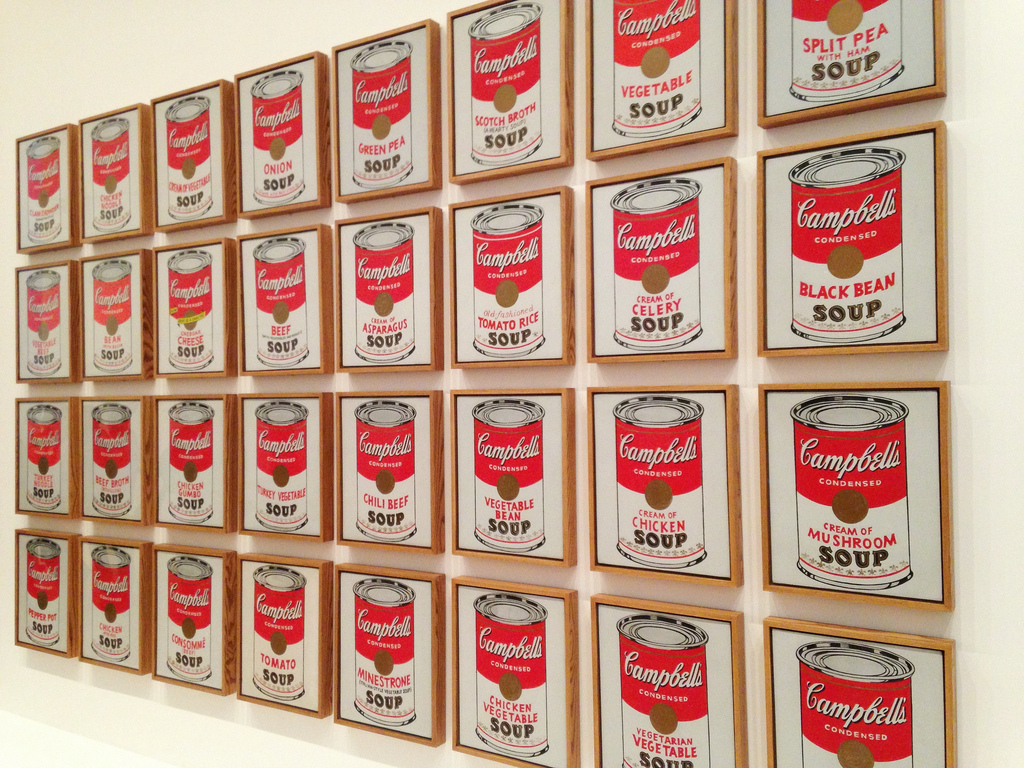 2. He changed the concept of being 'an artist'
Andy Warhol communicated his art in all sorts of forms. He was one of the first to create a revolutionary concept in the art-making world - "The Factory". "The Factory" is the name everyone used and still uses to refer to Andy Warhol's studio. What was revolutionary about The Factory was that it brought creative minds together and allowed them to collaboratively produce art; art, which has an impact on the world to this day. People were working together by following Andy Warhol's instructions. He changed the definition of being an artist by using this technique, making the final piece not necessarily linked physically, but conceptually to the artist; in other words - seeing the artist as 'the designer'.
Throughout the years it changed locations, but the first and 'original' factory was located on the fifth floor at 231 East 47th Street in Manhattan, New York City. The Factory quickly became the place to be for many celebrities and people passionate about art, entertainment and creativity. Artists like Bob Dylan and Mick Jagger are known to have spent time in this lofty space.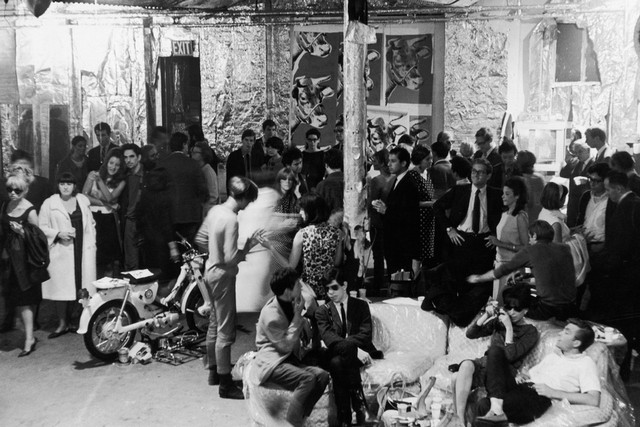 Fred W McDarrah / Getty Images
3. His artistic techniques
Andy Warhol popularised silk-screening as an artistic process. This method features the production the same image multiple times, allowing to produce different coloured versions of the image fast and easy. Some of his other revolutionary techniques include using overhead projectors and Polaroid cameras.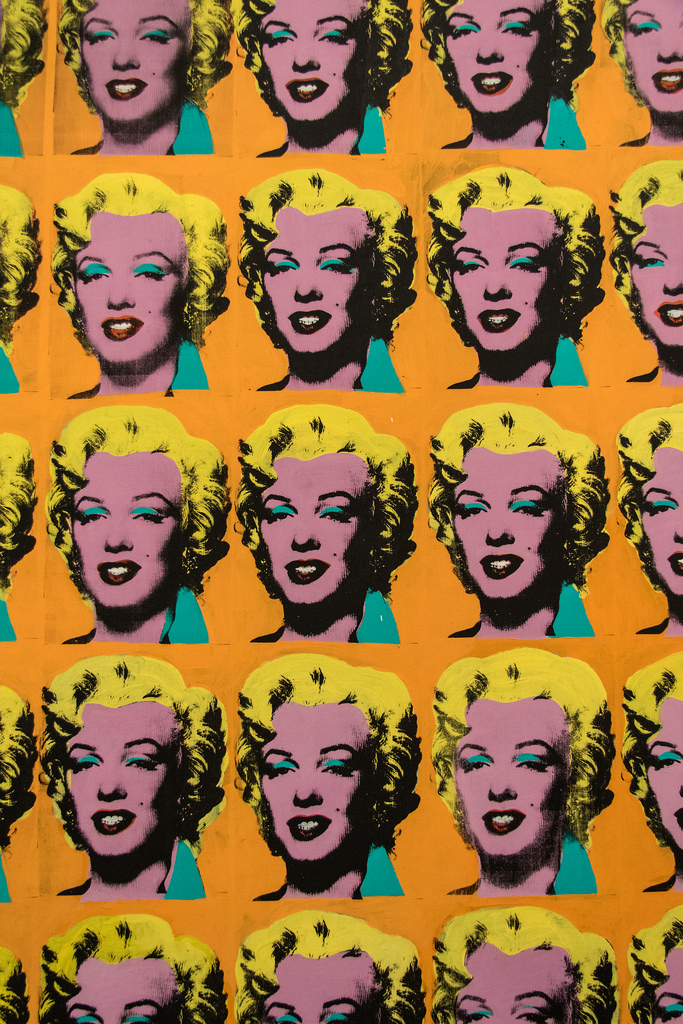 4. He changed the perception of 'Fame'
Probably every one of you is familiar with the "15 minutes of fame" concept. What many of you might not know is that the expression comes from no other than Andy Warhol himself, who said that "In the future, everyone will be world-famous for 15 minutes". Warhol, in a way, predicted the media and celebrity culture of this century, where "stars" rise and fade every few days and where people can become famous for who they are or pretend to be, without the need for a unique talent. At a time when media was becoming more and more present and relevant, Warhol understood that soon people would start projecting images of themselves, which would sometimes become all they really are.
Edie Sedgwick, who was an Andy Warhol project, was one of the first examples for an 'It' girl. The movie "Factory Girl", where Sedgwick is portrayed by Sienna Miller, follows her meteoric rise to stardom and her tragic fall.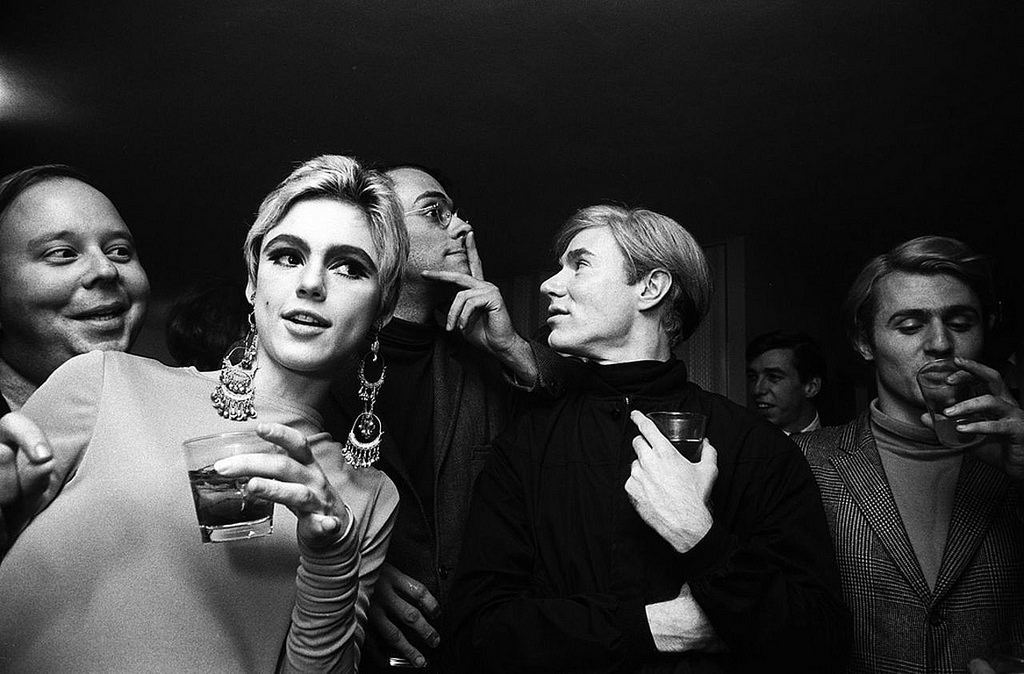 5. Art as a public chronological diary
Warhol's work can be viewed as a representation of the time's most important events. His "chronicle" of art pieces include such inspired by Marilyn Monroe's death, the last executed electric chair death sentences, post-Hiroshima occurrences and Red China. Andy Warhol 'documented' the events that mattered most to people then through his own prism, which had a significant influence on many artists in the future.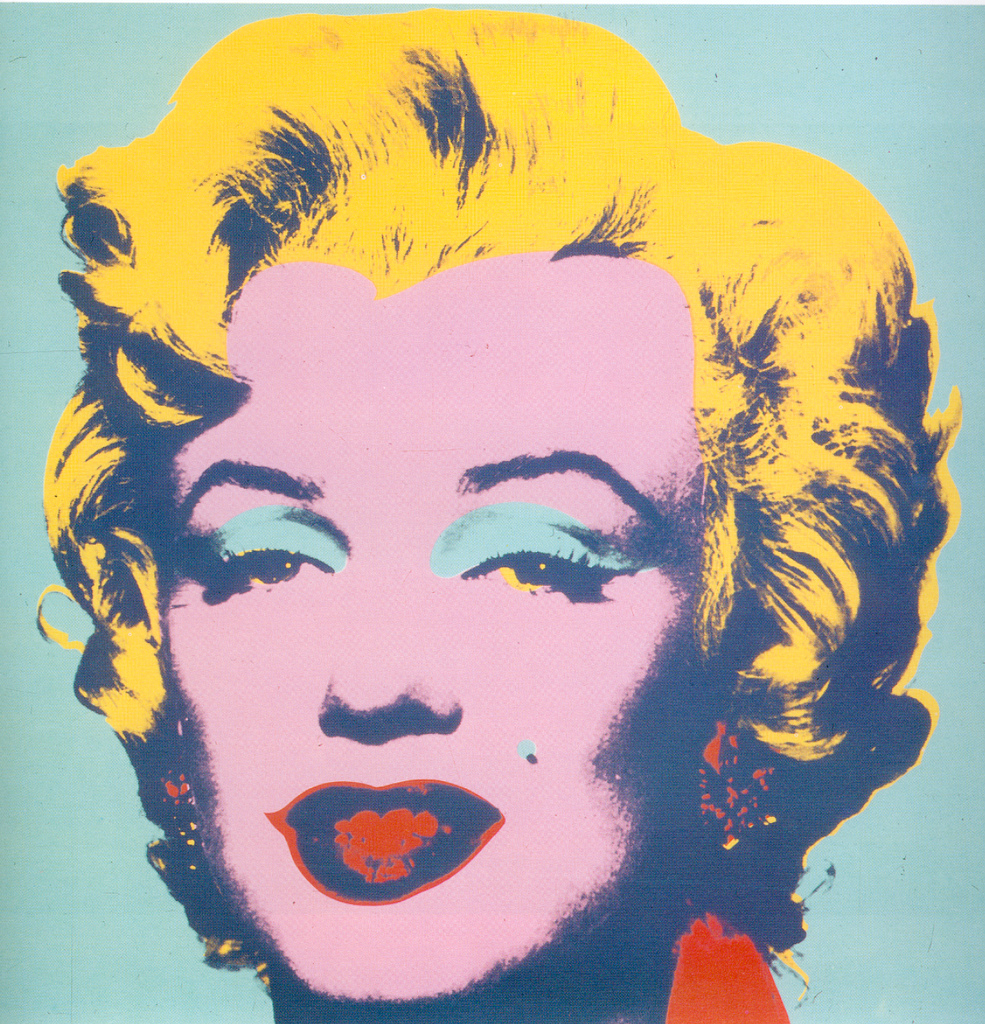 Every week you can find special items related to Andy Warhol in our modern art auctions.