Written by Beulah | 16th January 2020
The champagne corks have popped and it's officially 2020: the year of the fabulous. Here to walk us through the year's most exciting fashion trends is fashion expert Fleur Feijen.
Leather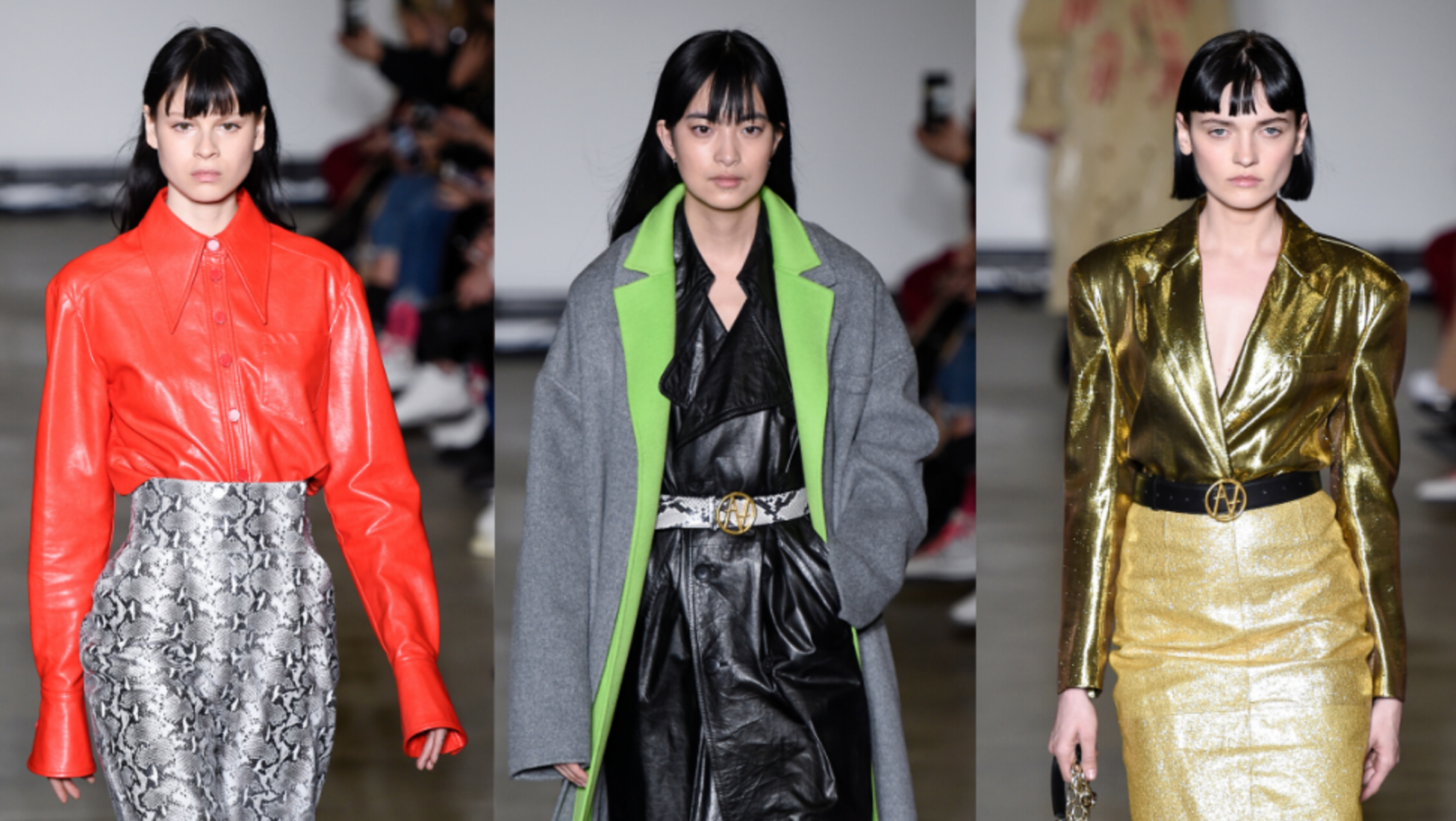 The Annakiki show at Milan Fashion Week

Leather was spotted on a wild variety of catwalks in 2019; from the playful rebelliousness of Annakiki, to the sultry glamour of Versace and the delicate drama of Vera Wang. Once thought of as the preserve of dominatrixes and bikers – the variety of leather shown at the S/S 2020 fashion shows demonstrate what a versatile fabric it is. And it's this versatility that's got Fleur especially excited: "I am all for the way this leather trend combines bright and natural tanned materials with soft details and sophisticated cuts," says Fleur. "The great thing about leather is that it has the capacity to turn you into a punk rocker or a refined fashionista. Items to watch out for are a classic leather trench coat, or a daring high-waisted skirt."
60s and 70s Prints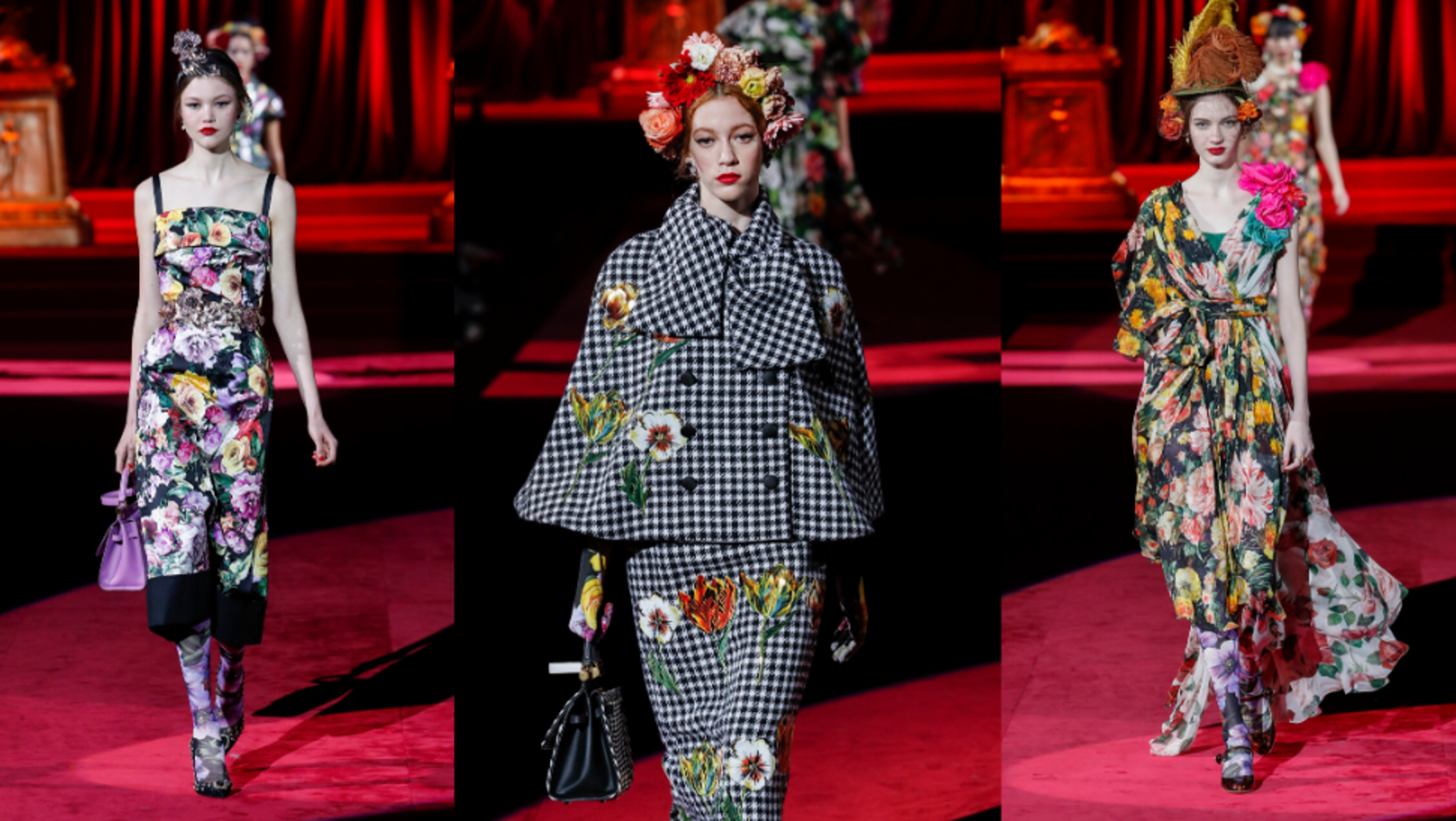 The Dolce and Gabbana show at Milan Fashion Week

"Prints, prints and more prints!" Fleur enthuses. "Even though some designers clearly stole my grannie's curtains for next season's runways, a good Pucci print never goes out of fashion." She's not wrong. 50 years on from the Summer of Love and labels like Marc Jacobs, Fendi and Etro are feeling those flower power vibes. Clashing colours, oversized and hyper-detailed prints are the key to this trend. "It's all about the tailored silhouette," says Fleur. "And don't be shy of those in-your-face combinations! The 60s and 70s were about self-expression and this is your chance to channel that in your look."
Fringe, Feathers and Ruffles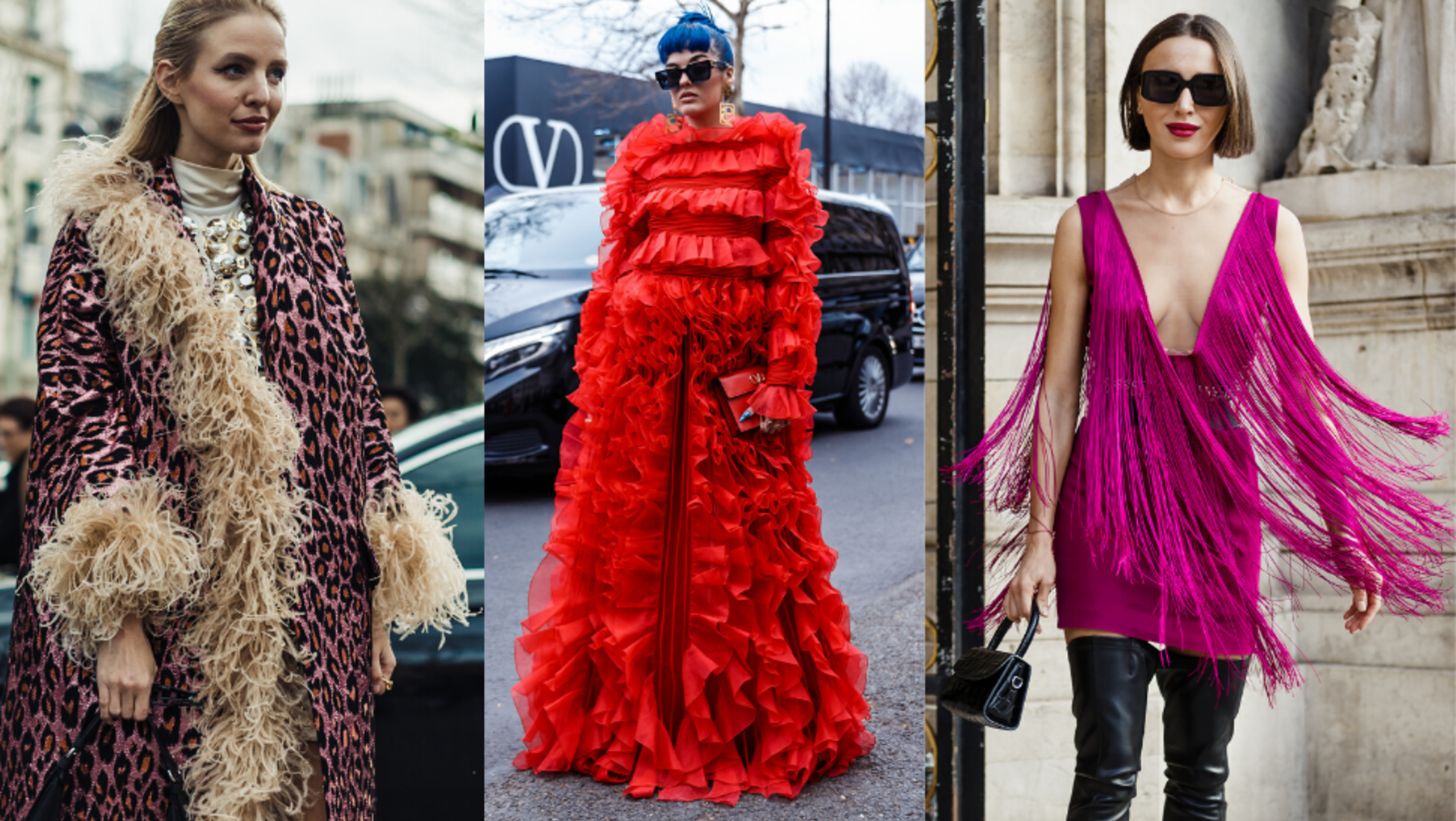 Street style at Paris Fashion Week Womenswear Spring/Summer 2020
Sometimes a trend appears that simultaneously appeals to the high-fashion aesthete in all of us and the inner child who just wants to have fun with fashion. Well the S/S 2020 shows saw three of those trends happen all at once – in the form of fringe, feathers and ruffles. "Yes!" Fleur exclaims. "I love a little extravaganza and the world is grey enough as it is. Issey Miyake is doing such fun things with bright fringes, moving it well away from its traditional grungy festival chic. Meanwhile, we have Giambattista Valli giving us gloriously asymmetric ruffles, and Valentino and Burberry allowing me to live out my Swan Lake dreams with those white fluffy feather dresses."
Sustainability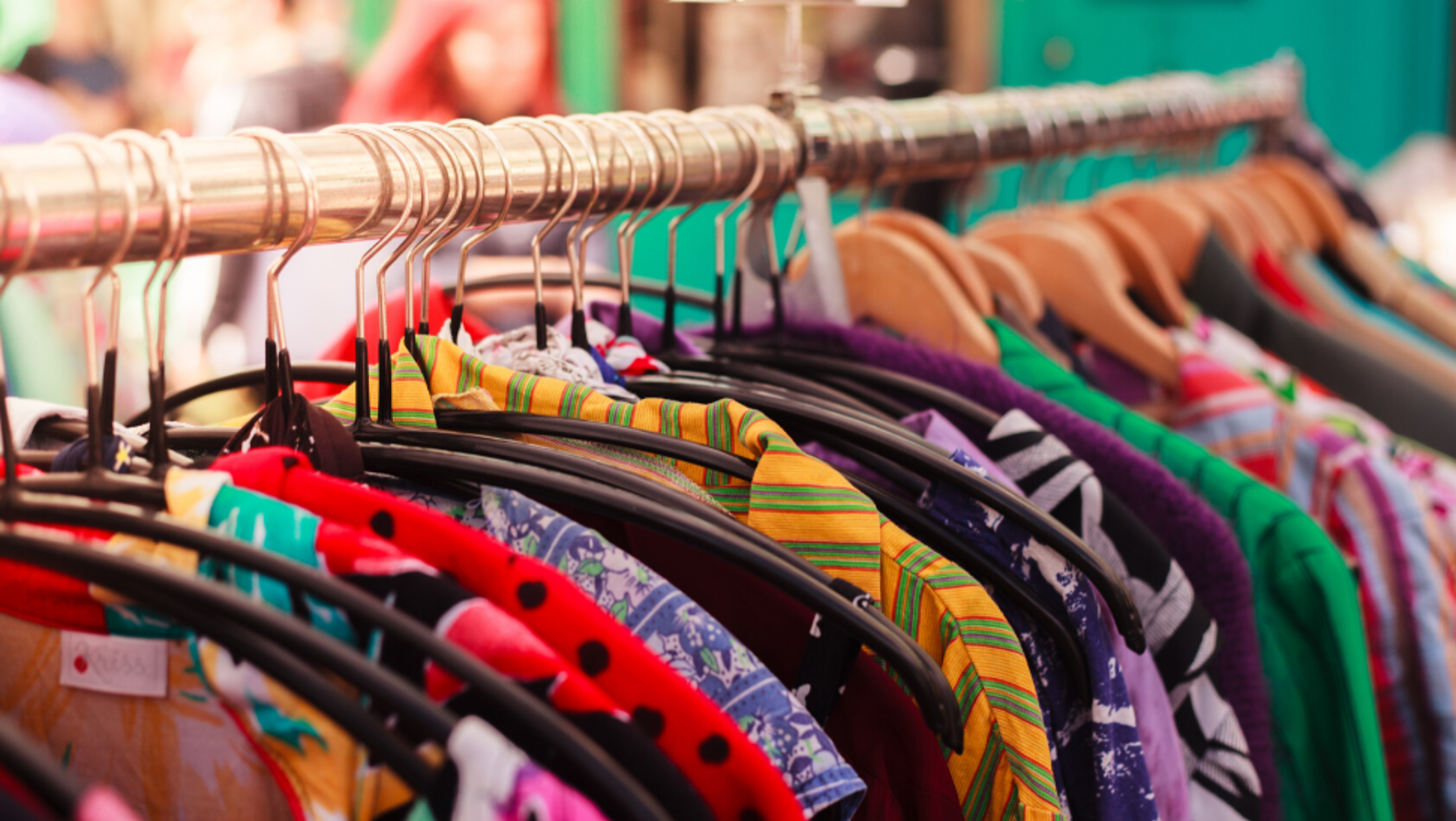 Pre-loved clothes are going to be many people's first choice for fashion in 2020

Fashion's struggle to achieve sustainability has been well-documented over the years and 2019 cast an even harsher spotlight on the industry. Bernard Arnault attacked Greta Thunberg over her "negative" comments, while we cheered on Vivienne Westwood designer Andreas Kronthaler as he jumped to Thunberg's defense. While there was little evidence that Thunberg's message has reached the catwalks, Fleur is convinced that sustainability will play a big role in our 2020 wardrobes. "I'm positive we can reach the highest level of luxury, while still taking care of our planet in the process. In addition to actually wanting to implement more ecological ways of producing fashion, the whole idea of sustainability is a trend itself. It's cool to be green – and it's the perfect excuse to expand your vintage collection."
Neutral Tones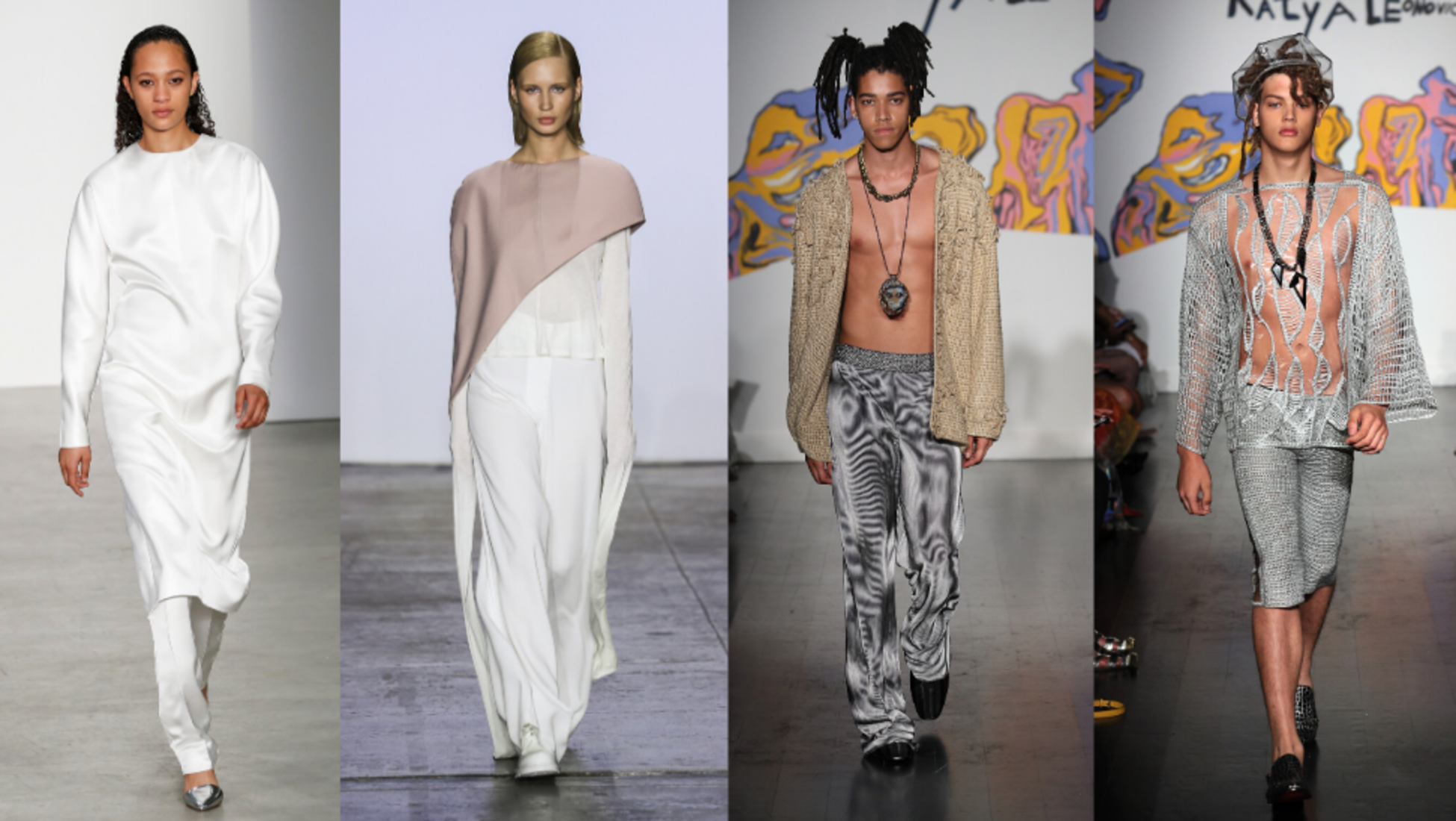 The Katya Leonovich and Helmut Lang shows at New York Fashion Week
Flame Scarlet. Biscay Green. Saffron. The colours of 2020 are big, bold and as far from neutral as can be; and yet the fashion world still isn't ready to give up on neutral tones. In fact, some of the designers who've sent the brightest ensembles down the runway (such as Hogan McLaughlin and Katya Leonovich) have also embraced a neutral palette. Fleur tells us more: "Neutral tones are a great investment because you will be able to match your items in the future, whatever trends may follow over the years to come. And if you combine shades in the correct way, going straight down to your Yeezy's, you'll stand out among the riot of colour."
____________________
Whatever you're looking for – whether it's 60s prints or a pair of Yeezys – you'll probably find it in our weekly fashion auctions!
Discover more Fashion | Bags | Shoes
You might also like:
A history of emeralds in three iconic women
How demand for vintage clothing is reviving menswear