Written by Tom | 16th October 2019
Vintage fashion has been resurgent in recent years, boosted by the changing buying habits of millennials and the desire for sustainability and unique pieces. We had our fashion expert Riccardo Sportelli sit down with us and share his thoughts on how vintage clothing is reviving modern menswear.

The changing face of menswear
The rise of vintage is part of a wider shift in the industry. For the past few centuries, menswear has changed drastically. Far from the breeches, voluminous skirts and embroidered vests of the 18th century (a time where more stock was given to textiles than the cut) men's fashion today is focused on slim-cut trousers and tailored fits. While skirts, billowy clothes and statement headpieces were once clothing types that stretched across men's and womenswear, menswear has since distanced itself from these styles.
However, vintage is helping bring these styles back. Skirts are in, kimonos are on the rise, and floaty, loose-cut layers (such as the relaxed trouser leg) are providing the necessary dose of androgyny. Shopping for menswear is in many ways a nostalgic affair, where looking back is proving to be the way to put your best (polished and booted) foot forward.
Looking for quality
Menswear has arguably always been one step behind womenswear in terms of choice and appeal. Sure, socks, ties and watches are an adequate way for men to subtly accessorise, but nowadays there's more demand than ever to stand out and for men to be able to experiment with clothing.
"When investing in menswear, shoppers pay more attention to styles and trends than ever before, which is one reason interest in vintage clothing has surged," says Riccardo. While vintage clothing has long been synonymous with drab dusty coats and worn flannels, there's been a broad revaluation of what vintage means. Namely, that it actually represents quality.
"Prices for clothing [today] are going up, but the quality isn't improving at the same rate. People are starting to understand that fast fashion is not sustainable," Riccardo explains. "They prefer to spend their money on durable clothing that can be used for many years, rather than just for a few weeks. For this reason, vintage clothing is a good compromise of style, quality and price."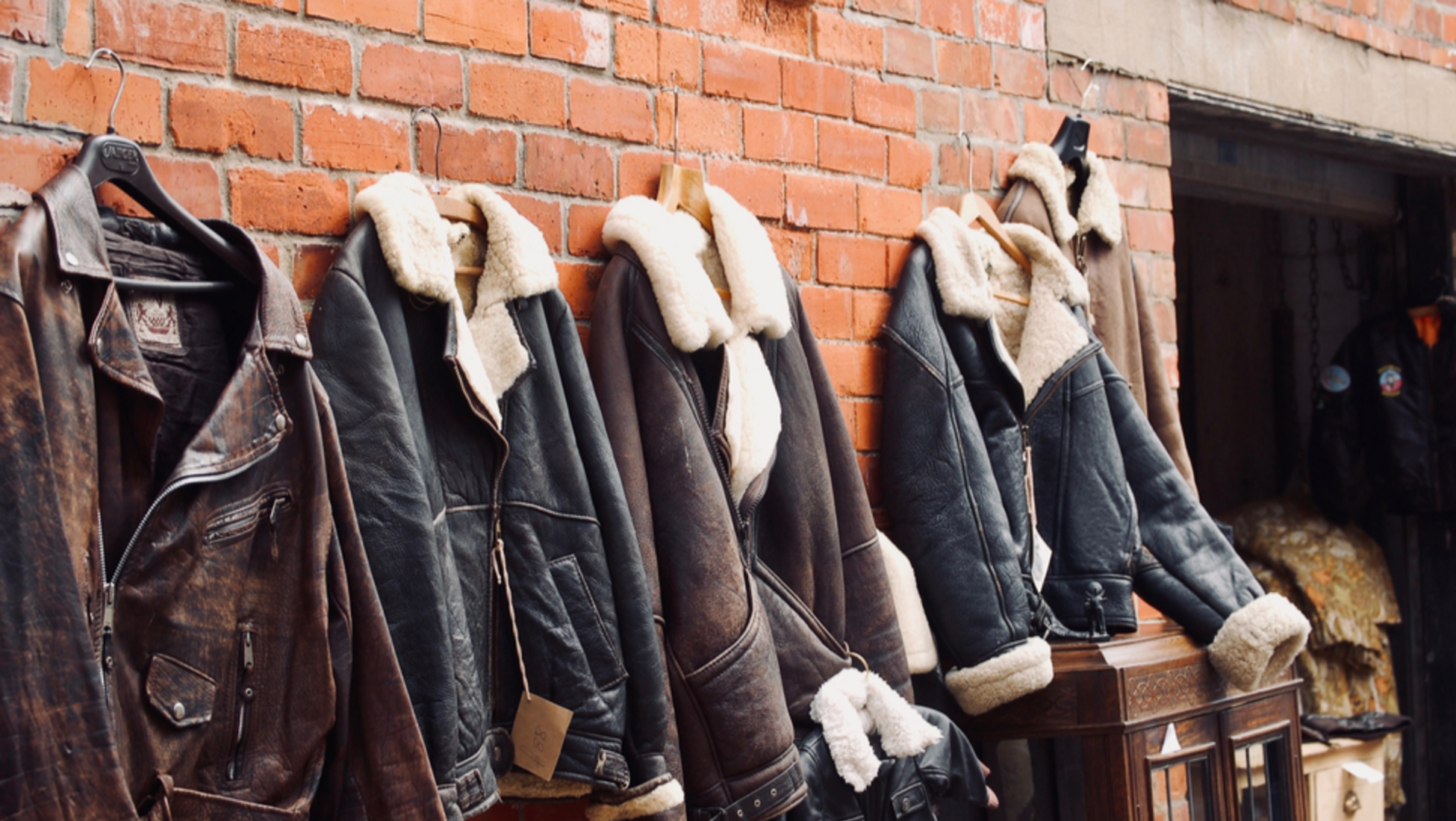 Buying vintage leather jackets is a more sustainable approach to purchasing leather
Contemporary shoppers are more conscious than ever of where and how their clothes have been produced and vintage clothing provides one answer to the sustainability question. Menswear has traditionally given great prominence to materials, such as leather and cashmere, that aren't sustainable. However, buying vintage arguably allows consumers to approach leather and cashmere in a more conscientious way, without having to compromise on quality and style.
Simply standing out
One glance at the A/W 2019 fashion weeks in London, Milan and Paris and you'll notice the homage to vintage apparel taking place. We've seen everything from all-denim suits to oversized trench coats and full velvet three pieces. Why the comeback? Well, as Ricardo explains, vintage easily lends itself to another key demand in the menswear market:
"[Menswear buyers] are always looking for the unique pieces of every season and, perhaps more than people realise, they love matching vintage garments with more ordinary clothes from the contemporary market because it makes for a distinctive look. After the big success of popular TV shows such as Mad Men, Downton Abbey and Peaky Blinders, interest in vintage clothing such as Borsalino hats, patterned formal suits and classic coats in tweed and suede is at a high."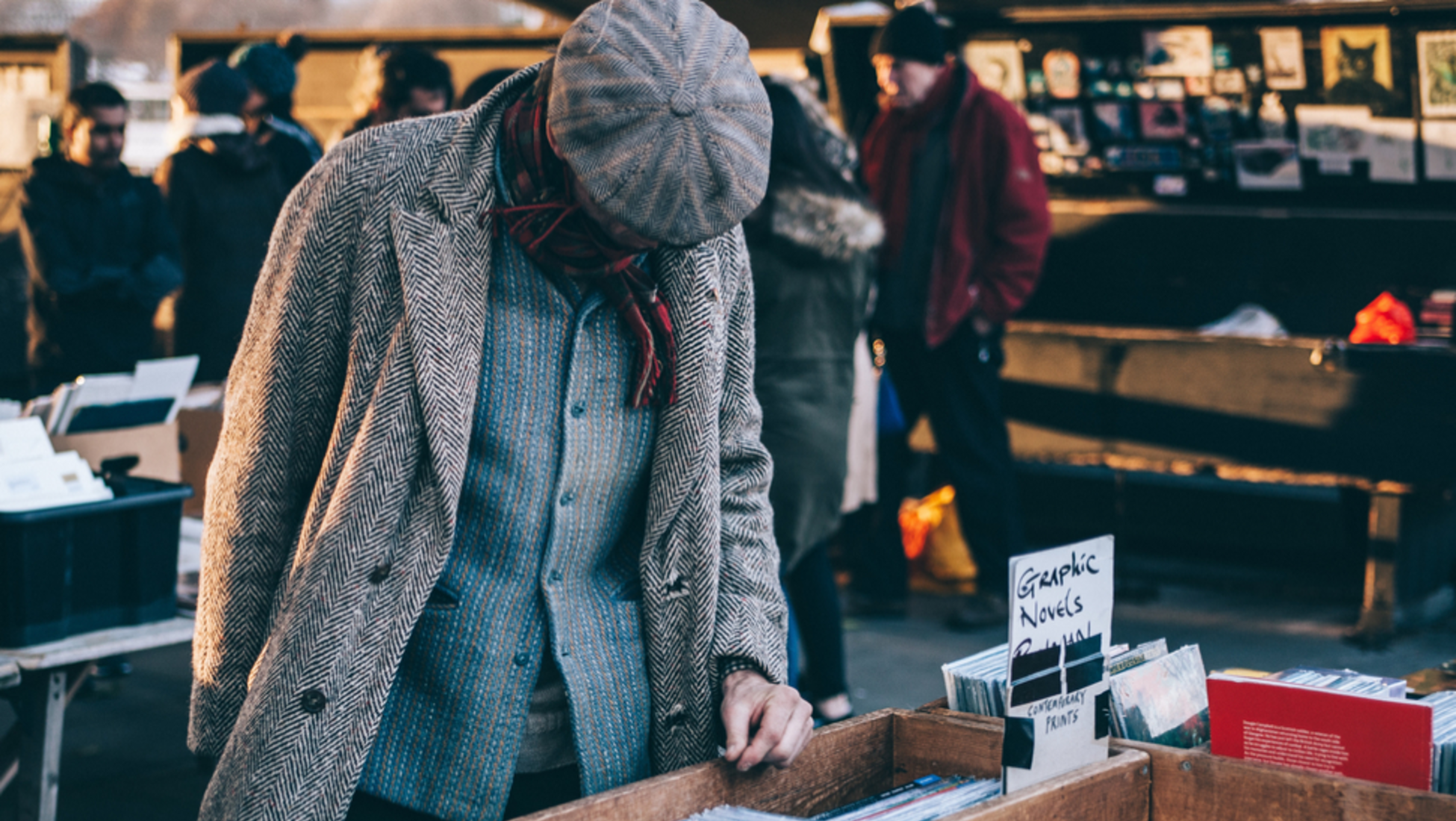 The popularity of shows like Peaky Blinders has encouraged a surge in demand for tweed clothing
Shoppers want to stand out in a market that has become increasingly homogenised and vintage clothing is one way to do so. Crisp shirts are being swapped for sturdy, oversized corduroy shirts, while chunky Hogwarts-esque scarves are no longer simply left to the realm of fantasy.
____________________


For vintage lovers and menswear buyers, don't miss our fashion auctions on contemporary to vintage clothing or register as a seller.

Discover more Fashion | Clothing

You might also like:
High fashion's unusual fascination with everyday objects
A history of Giorgio Armani in three suits
Ten vintage travel bags for every occasion