Written by Beulah | 17th July 2019

Suits are back in fashion and we're taking a look at the man who pioneered our ongoing love affair with tailored clothing: Giorgio Armani. One of those unique designers who can dress women as well as he dresses men; it's time to saunter through some of Armani's most iconic fashion moments.
The deconstructed suit
Contemporary fashion followers are used to Armani making waves. He was the first designer to live stream a fashion show, the first designer to ban models with an unhealthily low BMI, and he designed Lady Gaga's jaw-dropping, scene-stealing stage outfits for her Born This Way and Monster Ball tours. Surprisingly, one of Armani's longest-lasting innovations was also his least headline-grabbing: the blazer.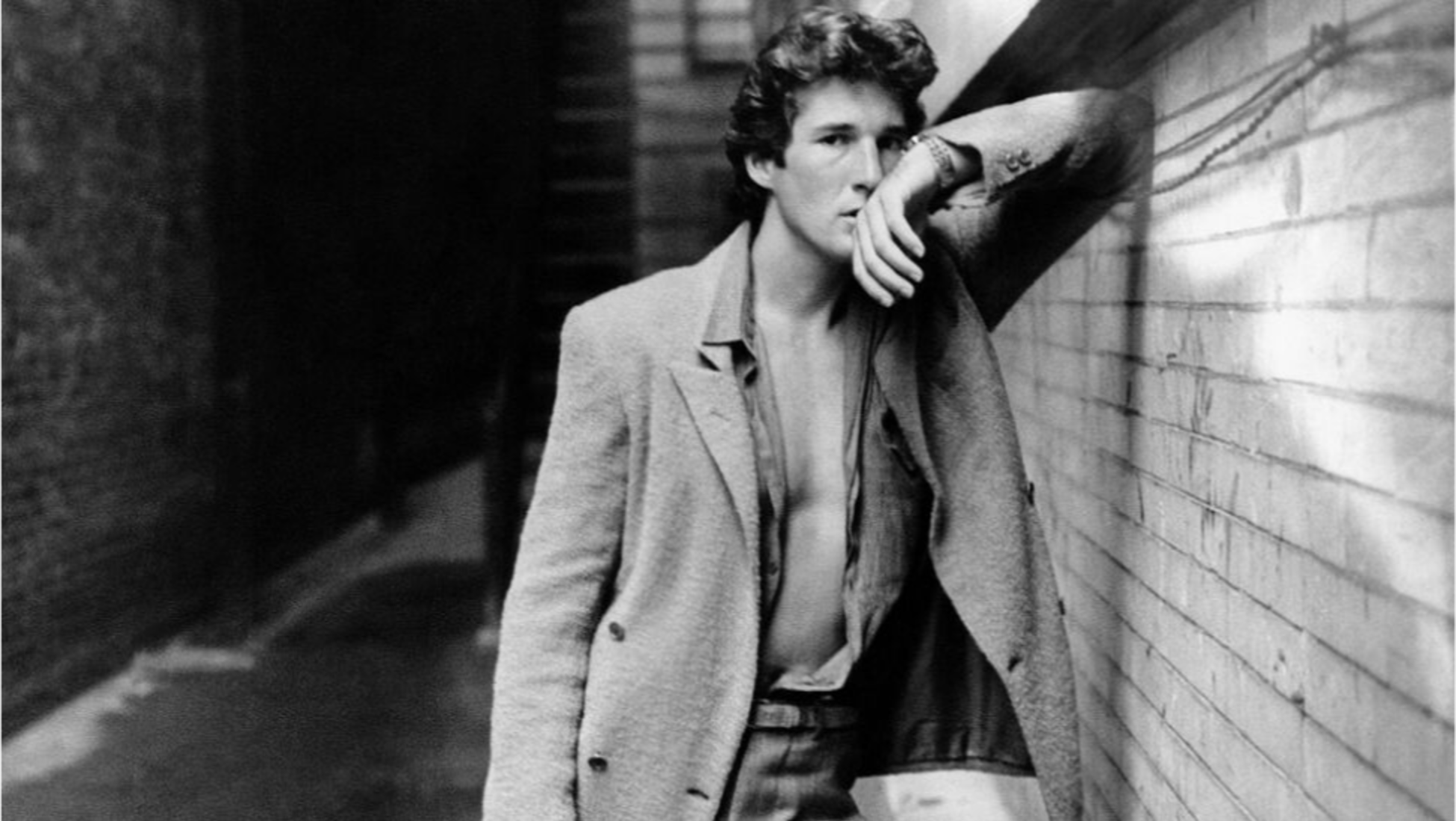 Richard Gere (almost) wearing an Armani suit in American Gigolo

Giorgio Armani founded his eponymous fashion house in 1975, launching with a men's collection. By softening the silhouette of the traditional suit he became known for his blazers, at one point he was even called King of the Blazers. Unstructured jackets made up a significant part of Armani's first women's collection, as well. This change was clear in American Gigolo, Armani's first Hollywood collaboration, where Richard Gere's suit jacket flowed across his shoulders.

Armani's women's suits were equally groundbreaking. Spurred on by his sister, Armani used refined, lightweight men's fabrics to create a deconstructed women's suit. And, of course, once Armani had deconstructed our ideas of what power dressing meant, he went right on to reinvent it again with...
The power suit
The 1970s saw an unprecedented number of women enter the workforce, particularly office jobs. These professionals needed a wardrobe that would help them assert themselves in various, sadly sexist industries, without making them feel "like little girls dressed as men". Step forward Giorgio Armani and his gravity-defying shoulder pads, a.k.a. the power suit.
"I wouldn't say that the power suit was a reflection of feminism," Armani explains in this interview with Atlas Corps. "It was rather inspired by an actual need, which I met with a pragmatic invention that had a strong social impact. It all began from my desire to create simple, soft jackets, in which the wearer could move freely and naturally. I soon realised that women, with their increasingly busy working life, needed clothes that were as comfortable as men's. They needed something that would give them dignity, an attitude that helped them cope with their professional life."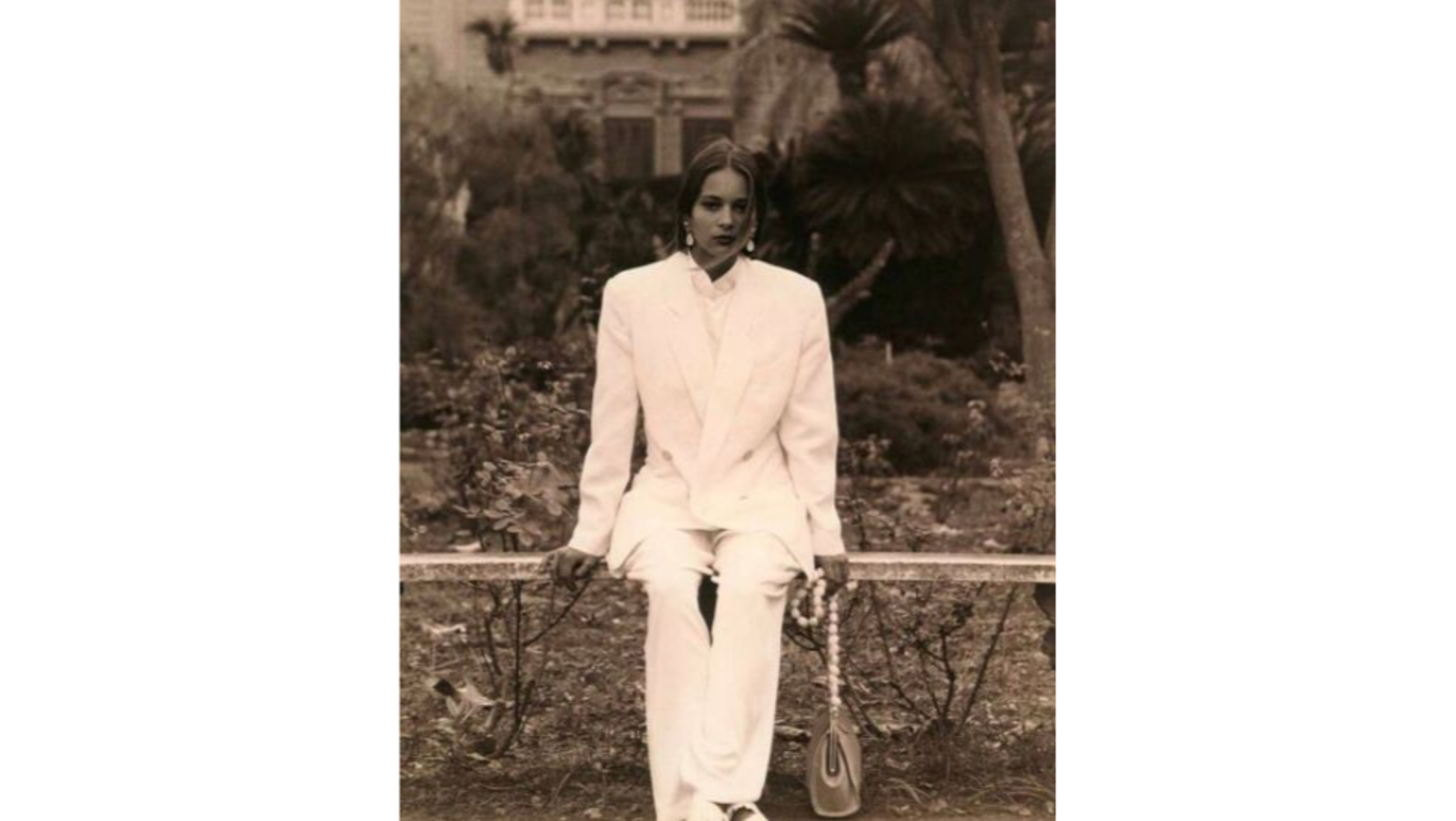 A still from the S/S 1989 Armani collection
Armani wasn't the first contemporary designer to see the potential of shoulder pads – that spark of genius belongs to Barbara Hulanicki at Biba – but the Italian designer's genius for tailoring elevated power dressing to the mainstream. Before Armani came along, shoulder pads were either edgy or fussy. Victorians and Soho hipsters embraced shoulder pads: everyone else was a little wary. Armani's clean lines and precise tailoring demonstrated that women with big shoulders could still be elegant, even feminine.

And when costume designer Sandy Powell was looking to create an authentic 90s stockbroker's wardrobe for The Wolf of Wall Street; she went straight to Armani.
The sporty suit
The idea of athletes as fashion influences is still a relatively new one, brought about by the public's seemingly endless access to their favourite athletes via social media and, you guessed it, Giorgio Armani. A keen athlete himself, Armani is one of the leading designers to combine high fashion with sporting excellence. As well as designing uniforms for Olympians, basketball players and footballers, Armani also designed suits for the National English Football Team and a line of clothes inspired by Ukrainian player Andriy Shevchenko.
Once again, the received norms of fashion were being subverted by Armani. He took stiff suits and deconstructed them into tailored elegance. He took a masculine garment and reinvented it for women, and then he helped sport embrace its stylish potential. Armani has often spoken of the challenges a typical, muscular athlete's body presents to a designer used to dressing slender models. But it's a challenge he appears to relish in and he continues to use soft fabrics and strong lines to combine sport, fashion, and his beloved suits.
____________________
Are you interested in owning your own Armani suit? Or maybe you have one to sell? Check out our weekly fashion auctions, or register as a seller with Catawiki here.
____________________
Discover more Armani clothing | women's fashion | men's fashion
You might also like:
How Vionnet revolutionised the fashion industry
The unusual and experimental history of Gucci handbags