Written by Simone | 8th May 2020 | Updated 11th May 2021

Classic cars, like the VW Beetle, Jaguar E-type or Porsche 911, come with a certain elegance and sense of nostalgia that modern cars simply can't compete with. Unfortunately, they also come with an engine that doesn't necessarily have a place in a sustainable future – until now. Enter the electric classic car: an older car, updated with an electric engine. We spoke to car experts Luca Gazzaretti and Franco Vigorito to discuss this development.


After the introduction of the electric car, retrofitting old cars with an electric engine seems like the logical next step. "Electric classic cars" or "EV classics" – although Luca makes the point that cars needn't have classic status to receive this title – could be the ultimate form of recycling. Cars that might have ended up in the scrapyard transform into working, classic rides and can be driven without worry about carbon emissions.
Tradition vs. low-emission
Not everyone supports this development, however. According to our experts, there are two schools of thought: those who see this as an opportunity to give new life to a classic car and want to be able to drive without feeling guilt; and traditionalists, who enjoy driving with an original, roaring petrol engine and see this conversion as sacrilege. In 2019, the International Federation of Vintage Vehicles (FIVA) even released a declaration opposing the exchange of original engines of classic cars with electric ones.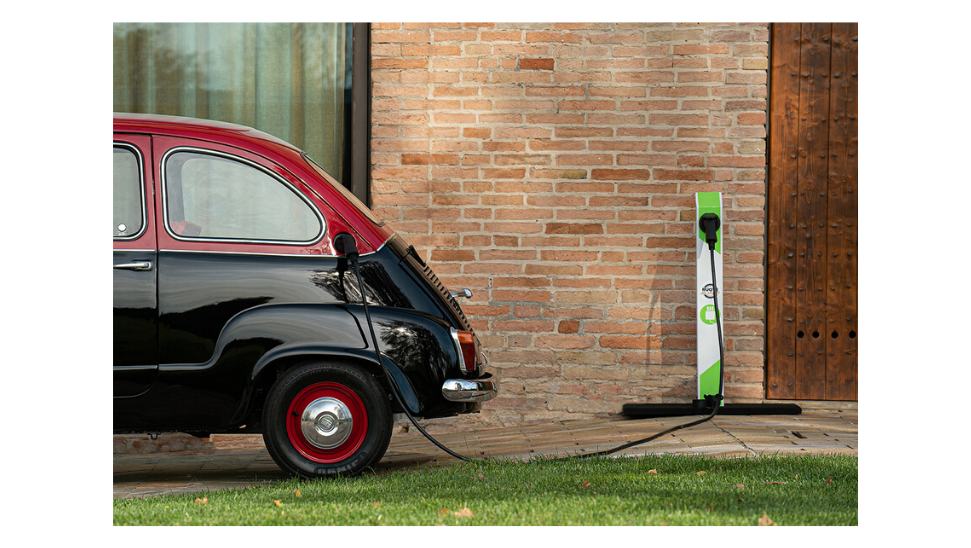 There's a divide between traditionalists, who love petrol engines, and those who want to drive without any eco-guilt


Yet in an environmentally-conscious world that is increasingly restricting the use of classics on the road, perhaps eventually even banning them completely, the question remains: is this not a happy middle ground, one that is both sustainable and protects automotive heritage? "If we speak about the traditional classic car passionate and collectors, the electric classic car will never be accepted", says Franco. "They will always prefer originality and seek it out. Once you take the original engine out, the car's character is forever changed".
At the same time, retrofitting old vehicles with new parts isn't a new concept, as we saw with car restorer and Catawiki seller Paola Lagnena some time ago. She mentioned the major challenge of restoring a classic car is trying to see how close you can get to the original when not all the original parts are available. It's a grey area, and factors like the car's condition and how iconic it is, are essential to the discussion in choosing which classic cars should adopt an electric motor. Mass-produced cars with mediocre performance capabilities and perpetual breakdowns—like the VW Beetle—are perfect conversion-material, while a high-functioning, one-of-a-kind Ferrari is an entirely different story.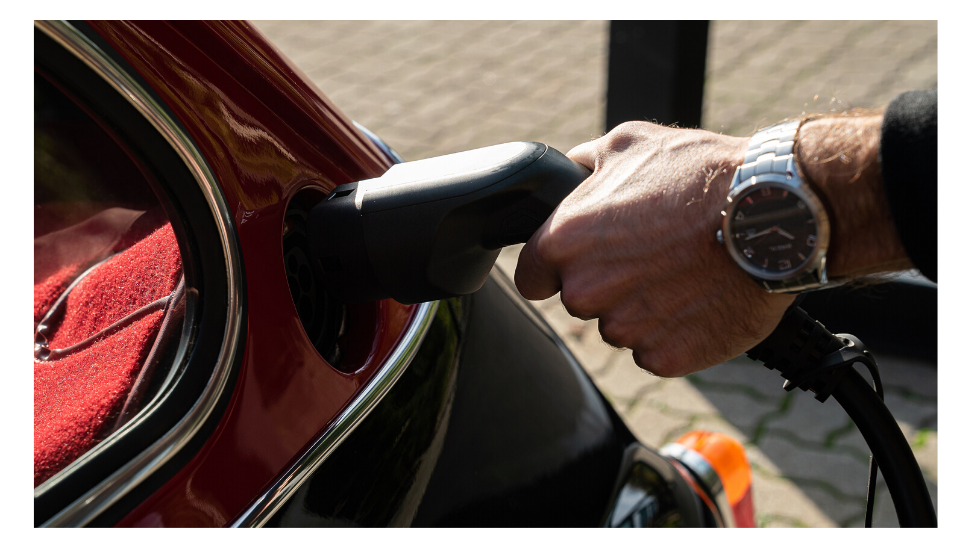 As more people look to sustainable but stylish methods of transport, electric classic cars have more appeal
Fad or future
When asked what kind of impact this development might have on the classic car market, our experts are also divided. "Although it's hard to foresee, as laws regarding pollution and climate change are constantly changing, this could for sure have a big impact on the future of classic cars", Franco suggests.
Luca, however, doesn't think it will have that much of an impact: "It's just a little market 'niche' right now. I don't think it will have a big impact at all, it's just a curiosity. But the interest in youngtimers (newer, soon-to-be classics) is growing very fast – that will be the real future of car collections".
Until now, it has mostly been small, specialised car shops that have been converting classics to electrics. With a few major exceptions: two years ago, newlyweds Prince Harry and Meghan Markle drove away (silently) into the sunset in a silver blue Jaguar E-Type that was originally built in 1968 but was recently updated with an electric engine. It was the first time an electric classic car made it into the public eye in such a big way. Notably, it was built by a special division of Jaguar itself. Elsewhere, Aston Martin also announced it would convert old cars for owners that wanted to obey impending pollution laws, without giving up on their classic. So despite the backlash from traditionalists, this was proof there certainly is a market for it.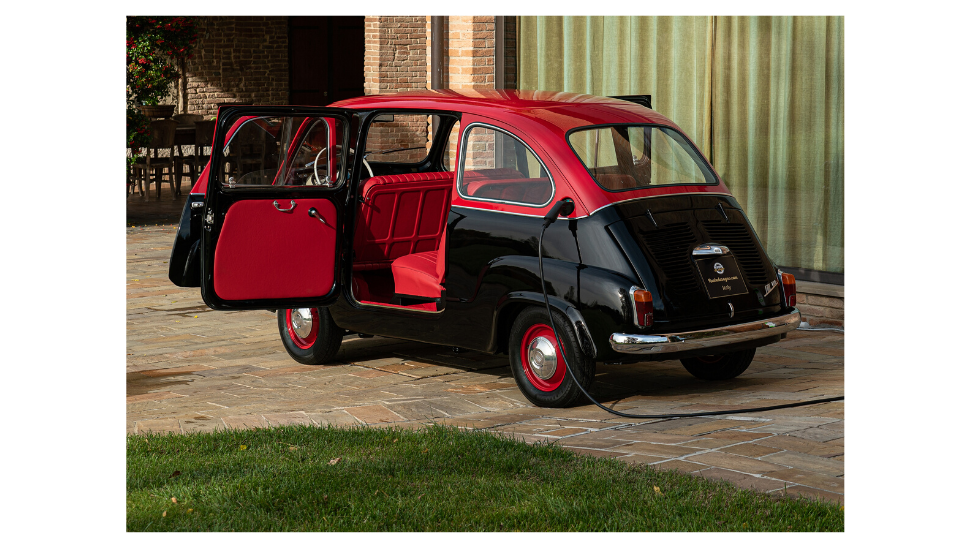 Are you for or against electric cars?
Electric horizons
So does that mean that all the big car manufacturers will turn into giant recycling factories soon, collecting old cars and giving them a new life as a classic car? Classic car enthusiasts evidently still prefer their classic cars as they once were but as more and more people make drastic changes in their own lives in order to combat global warming, it's clear the interest for electric cars, classic or not, isn't going anywhere anytime soon.
____________________
Discover more classic cars | youngtimers

You might also like:

Trends in the classic car market

How millennials are changing the classic car market

How the VW Beetle went from nazi invention to pop culture icon