Written by Simone | 26th June 2020
Her name may not ring a bell, yet her sharp, floral still life paintings are instantly recognisable. As one of the most successful still-life painters of all time, both during her lifetime and in home interior trends of recent years, classical artist Rachel Ruysch may not be as well-remembered as other Dutch masters, but she's the undisputed queen of floral still life paintings.
Creative environment
As the daughter of a professor of anatomy and botany, Ruysch was surrounded by nature from a young age. Her father's vast collection of animal skeletons, mineral and botany specimens provided her with ample opportunities to practise her drawing. By the age of fourteen, her abilities and enthusiasm convinced her parents to let her join an apprenticeship with an established painter – something that was quite uncommon, but not completely unheard of, for Dutch girls in the 17th century.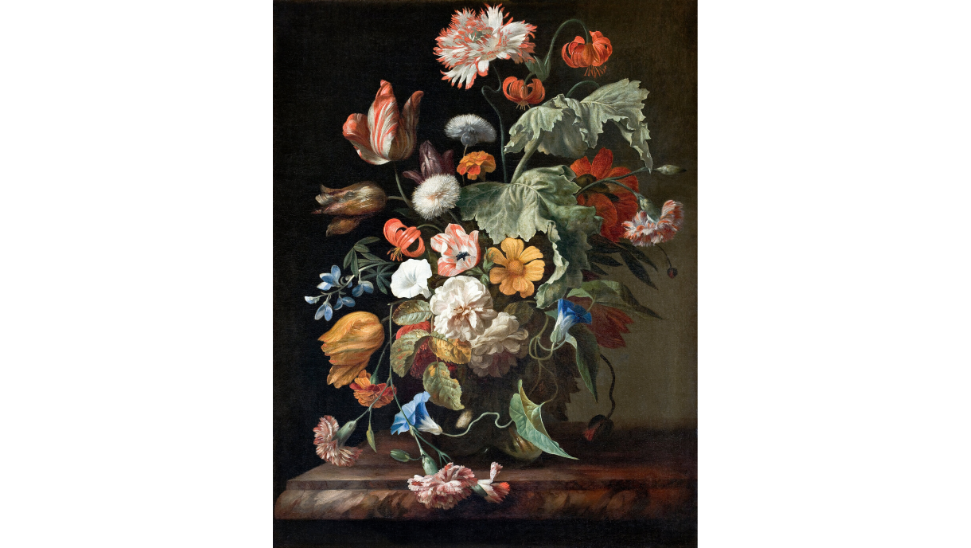 Rachel Ruysch - Still life with flowers
Following in the footsteps of Otto Marseus van Schriek, Ruysch started out in Sottobosco painting; a genre of art which featured insects, mushrooms, reptiles and other natural creatures that were deemed inferior for art until then, but were revisited after the introduction of the microscope. Her style, however, quickly developed into something more personal. By using models from her father's collection, she began to arrange flowers, that would be otherwise impossible to find in the wild due to seasonality and climate, into colourful bouquets. Although her compositions may be unreal – the flowers wouldn't be able to support each other so well in arrangements as hers – the extensive attention to colours and her delicate brushwork, with each petal painted in excruciating detail, made each painting feel incredibly lifelike.
Financially flourishing
Women have historically had to face a number of hurdles in order to pursue a career in any field, yet Rachel Ruysch not only managed to become successful, she did it on an international scale. In her lifetime, her paintings often sold for prices up to 1200 guilders, which is even more laudable when you compare that to one of the Dutch Masters such as Rembrandt van Rijn – who passed away around the time Ruysch was born – who rarely sold anything for more than 500 guilders. And although people expected her to stop painting once she got her first child, as her equally talented sister had done, she continued painting until the end of her life at 86 years old.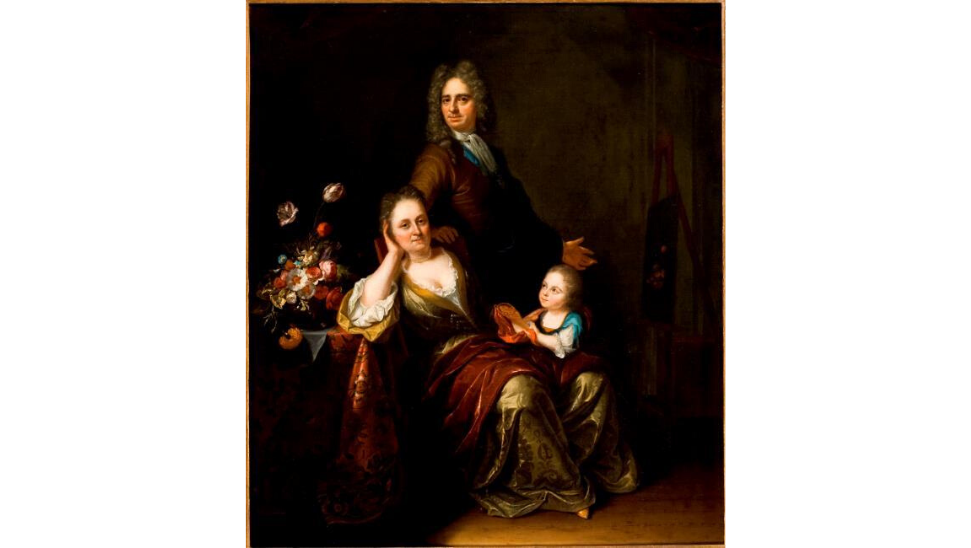 Juriaen Pool (II) - Self portrait of Juriaen Pool II, his wife Rachel Ruysch and their son Jan Willem Pool
Besides her obvious talent, her popularity can be attributed to the Dutch peoples' love for flowers and gardening. Paintings that highlighted the beauty of nature were cherished, and during the Dutch Golden Age, interest in science was at its peak and flowers were (and still are) one of the country's biggest export products. It's no coincidence that roughly 30 years before Ruysch was born, it was in The Netherlands that tulip mania led to the first case of the socio-economic phenomenon we now know as a speculative economic bubble. Unlike the bubble though, with Ruysch's paintings, the flowers never wilted.
Uncredited interiors icon
Despite Ruysch enjoying great acclaim during her lifetime, being one of the best-documented women painters of the Dutch Golden Age and some art historians naming her one of the most talented still-life artists of all time, she's still not a household common in the modern world. It could be that interest in flower paintings and still lifes simply waned shortly after her death, or perhaps people fearful of her being a role model to women looking to pursue a career in art, made sure not to mention her in too many history books.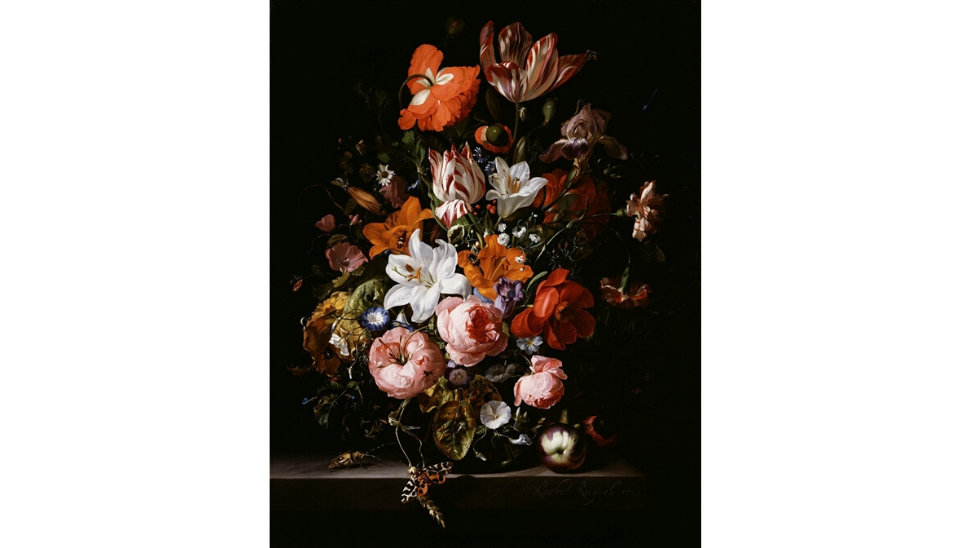 Rachel Ruysch - Flowers in a vase on a stone slab
In recent years, her art has made a comeback, although not in the traditional sense. If you go to the closest home decoration store, chances are you'll run into wallpaper featuring Ruysch's trademark dark backdrop filled with bright and colourful peonies, tulips and other natural beauties. As her work is part of the public domain, design companies can easily take her work and use it without having to pay any licensing fees and without mentioning her name – which is all the more reason to remember her.
____________________
Interested in art? Browse our latest auctions here or register as a seller with Catawiki.

Discover more Classical Art | Modern & Contemporary Art
You might also like: