Written by Tom | 12th November 2020
Louis Vuitton is one of the most recognisable and successful fashion houses in the world. They produce a range of goods, from watches and wallets, to sunglasses and jewellery. But while they've expanded their offering over the years, their luxury travel bags have long remained their chief commodity and the product that earned them widespread recognition. We sat down with fashion expert Stefani Markovic, to understand how LV's travel trunk earned its reputation and everything you need to know about them.
Louis Vuitton started as a travel goods brand – what made their luggage distinctive for the time?
Louis Vuitton began almost two centuries ago, when the founder Louis Vuitton opened the first shop located on 4 Rue Neuve-des-Capucines in Paris in 1854. His vision was to create durable, long-lasting travel pieces that were lightweight and easy to transport.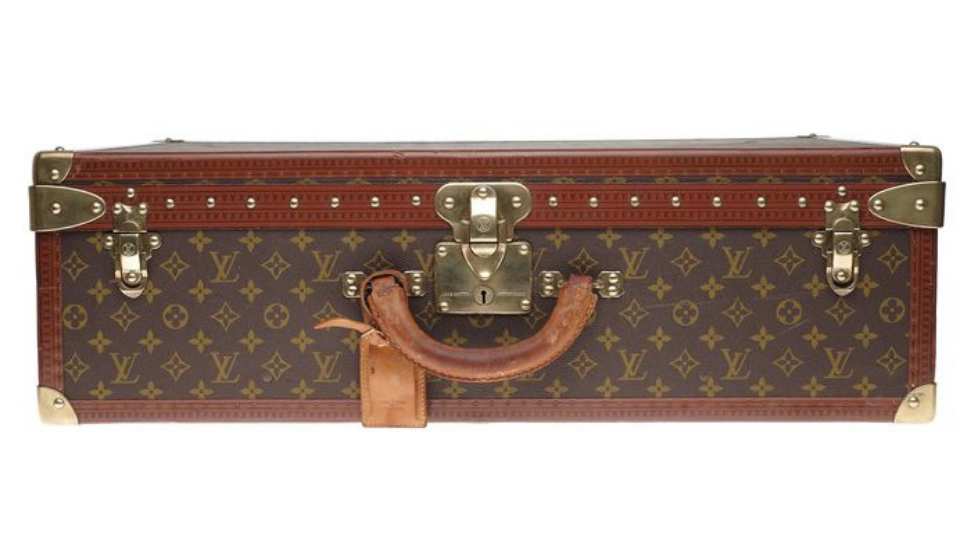 At the start, LV trunks existed as more bulkier, but always stylish and durable pieces
The trunks were an integral part of the label's offering. In fact, a sign outside of Louis Vuitton's very first workshop even read: "Securely packs the most fragile objects. Specialising in packing fashions". One of the distinctive aspects of LV's approach was the use of canvas instead of leather. This was revolutionary for the time, because this made the trunks waterproof and very durable.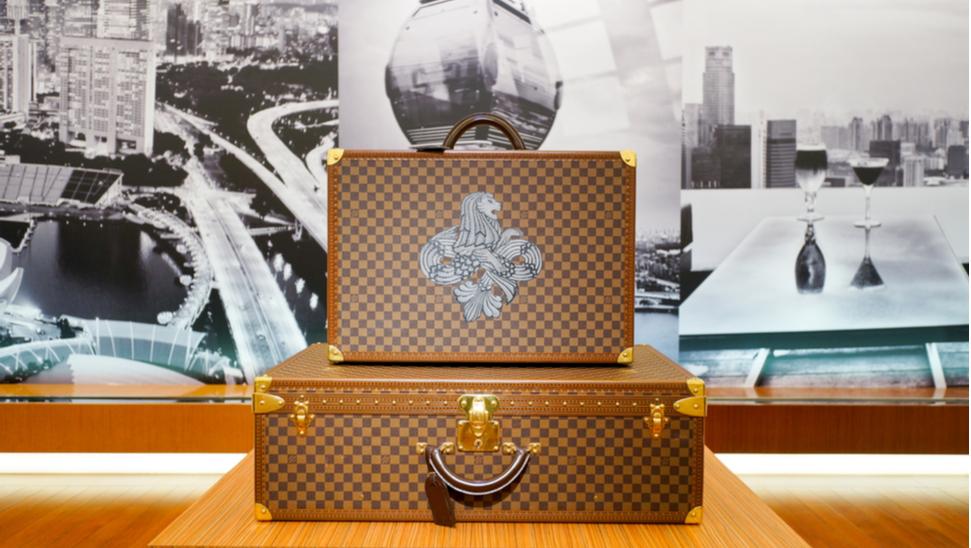 Rectangular trunks were once à la mode and arguably still are
In 1858, he introduced the rectangular trunks. Their shape allowed for them to be stacked on top of another with ease while travelling, unlike the "normal" rounded topped trunks that were being mass-produced for the market at the time. To boost weight and practicality, a lightweight wood skeleton and canvas hinges replaced the traditional heavy leather dome-topped models.
How have the bags evolved into the ones we know today?
The appointment of Louis Vuitton's son, Georges Vuitton, as head of Louis Vuitton, created and changed multiple aspects of the company's approach; many of which helped turn it into the successful luxury company we know today. In 1886, he revolutionised luggage locks with an ingenious closing system that turned travel trunks into real treasure chests.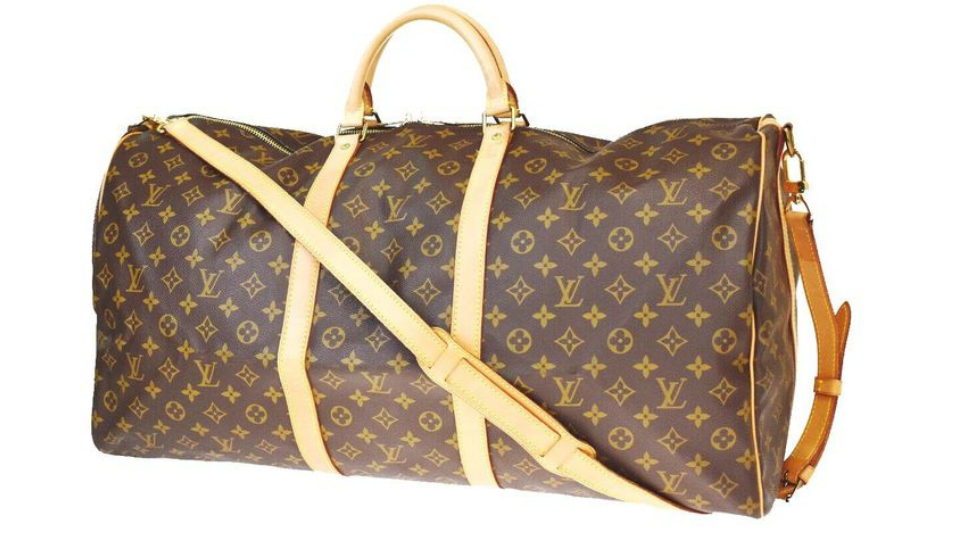 George Vuitton was the brains behind LV's signature monograms of diamonds, circles and flowers
His major creation was the classic Monogram Canvas typical to LV goods, with its diamonds, circles, and flowers. This design was first introduced and trademarked in 1896. In 1914, Georges opened the "Louis Vuitton building" on the Champs-Élysées in Paris, which became the largest travel-goods store in the world and helped take the bags to new heights and audiences.
What are some of Louis Vuitton's iconic luggage pieces?
The wardrobe trunk has become an icon of French finery for many customers. Edith Piaf, Elizabeth Taylor or Marlene Dietrich were all owners of the LV trunk. Many of their collections are now in the hands of private collectors.
One of their most celebrated trunks is 'The Grand Wardrobe Trunk', which features a segmented interior comprising six graduated canvas drawers, hangers and a traveling shoe case. The trunk even came with a curtain frame – an ingenious device to keep the garments compact during the trip.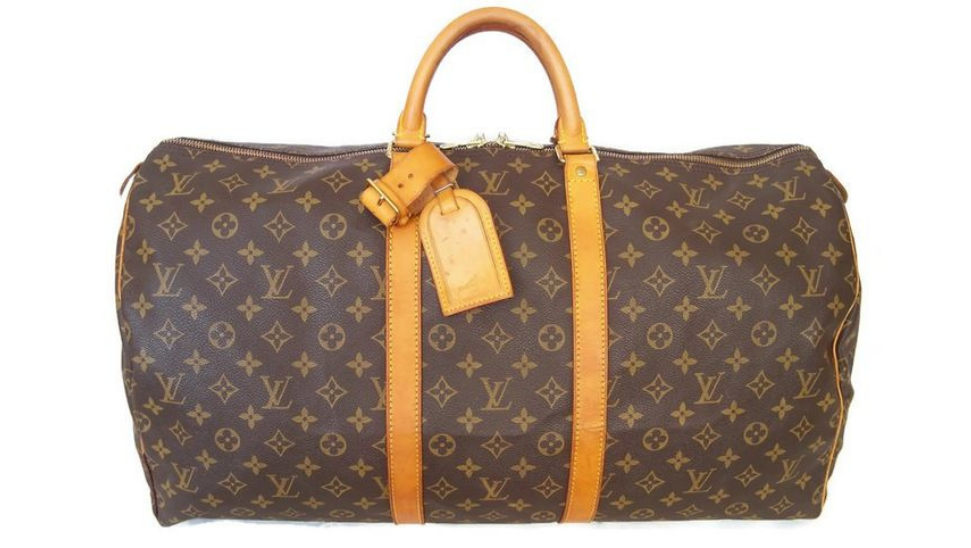 The 'Keepall' carry-on/weekend bag is one of LV's most popular bags
The second legendary LV travel bag would have to be the 'Keepall', launched in 1930. Celebrities are often spotted with a Keepall while travelling; it's light, portable and stylish after all. The Keepall comes in four different sizes: 45, 50, 55 and 60 cm.
They're not exactly inexpensive pieces – are they worth investing in?
The craftspersonship, the quality and the resale value all make a Louis Vuitton bag an investment for life. Louis Vuitton bags are durable and well-made, lasting for decades. Louis Vuitton bag has a world-wide cachet that has taken over a hundred years to earn. By buying a LV bag, you're buying a little piece of history.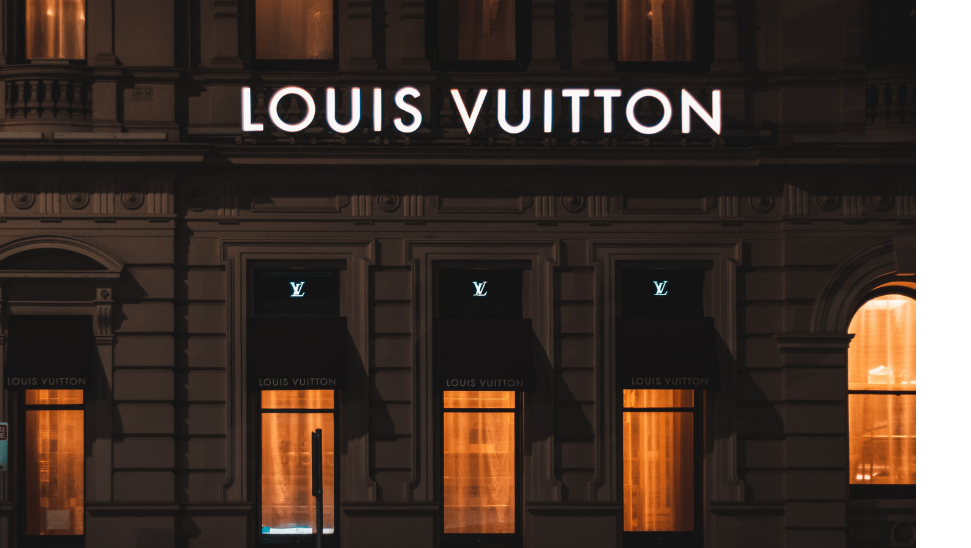 Louis Vuitton has a legacy of quality that has carried it into the 21st century, as popular as ever
What do you love about their bags in particular?
I love that the Louis Vuitton bag is becoming a canvas for global artists: Stephen Sprouse, Takashi Murakami, Richard Prince, Yayoi Kusama and Jeff Koons were among the artists creating dreamy collections of bags and accessories. It's become a canvas for some of the world's foremost artists, which is testament to its quality and impact.
____________________
Explore our designer bags in our weekly auctions or register as a seller.

Discover more Bags | Exclusive Bags | Fashion

You might also like:
How Jean Paul Gaultier redefined gender
Grace Coddington: the overlooked creative force behind Vogue