Written by Tom | 5th March 2020
As one of the world's most reputable fashion magazines, Vogue is no stranger to groundbreaking talent. With one of fashion's most familiar faces – Anna Wintour – at the helm of American Vogue, it's infiltrated our psyches. Vogue's editorials are especially influential, and while Wintour can take much of the credit, her long-serving creative director, Grace Coddington, is just an influential behind the scenes. In a brief retrospective, we examined some of Coddington's most lauded work and her impact on the fashion industry.

Who is Grace Coddington?
For 30 years, Grace Coddington was the fashion industry's most pioneering editor. A former Vogue model (she starred on a number of covers herself) turned in-house stylist and later creative director, Coddington helped set the bar for what we consider to be fashion editorial today: inventive, glamourous and always brimming with story.
Many of Coddington's ideas come from sketches she makes of the catwalk, a fresh and unorthodox approach in an industry so reliant upon photography. She's accrued a devoted following in the fashion world too, with fans that include Helmut Newton and Nicolas Ghesquière, though celebrity has never been her bag. But it is her work that endures; page after page of ethereal editorial, of shoots in destinations that spanned the globe and fashions that have ruled it.
From face to full-length
Vogue has long been considered the fashion industry's barometer for what works and doesn't. Coddington helped define new ways of presenting the magazine too, as with her January 1974 cover for British Vogue. For a while, covers had been limited to full-face shots of female models, but in 1974, Coddington, with the help of influential art director Terry Jones and photographer David Bailey, changed things up.
Having styled a shoot along France's glamourous Côte d'Azur with Manolo Blahnik and Anjelica Huston, Coddington's team managed to convince then editor, Beatrix Miller, to opt for a full-length shot of Blahnik and Huston embracing by the sea. It was met with opposition by the creative director, but they put it to print anyway. It's become an iconic cover and one that would herald in a year of innovative shoots for the magazine.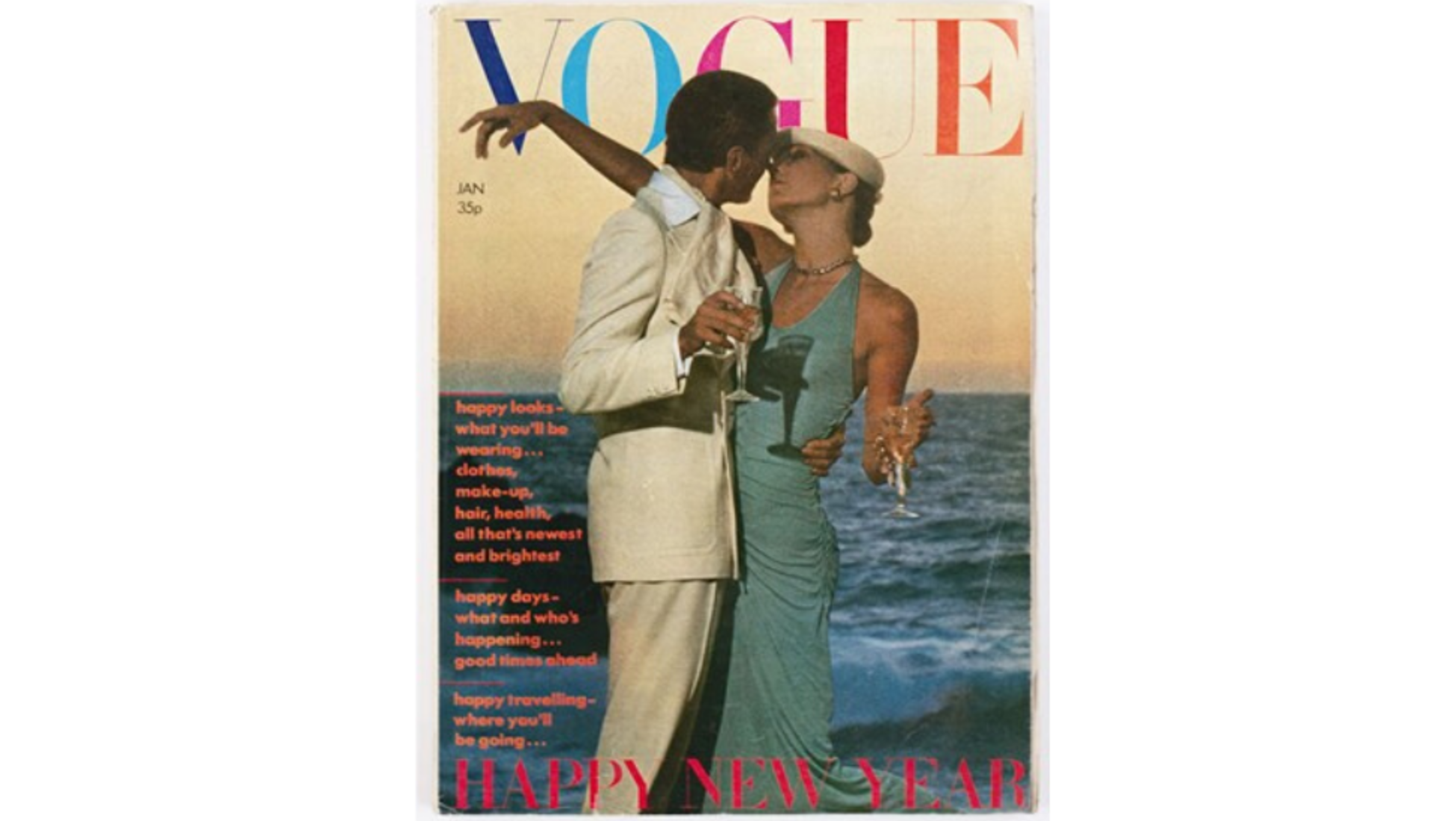 Credit Vogue Magazine - January 1974.
On-location shoots in the USSR
Coddington is one of the many minds who helped define what fashion editorial is and her cover with Jerry Hall proved that. Rather than limiting a magazine cover to a glossy, smiley close-up, Coddington set tones, moods and brought in unorthodoxy. More than that, Coddington was a great believer in on-location shoots, and was perhaps an accidental driving force of the glamourised notion of fashion shoots.
In 1975, Coddington, Hall and photographer Norman Parkinson travelled across the then Soviet Union. Vogue was the first magazine permitted access to the country and they captured footage from Hall reading the paper in Red Square to preparing to dive into Lake Sevan. It's alleged that the Soviet authorities threatened to confiscate the camera footage, however, Hall subtly hid a few rolls of tape in her makeup bag.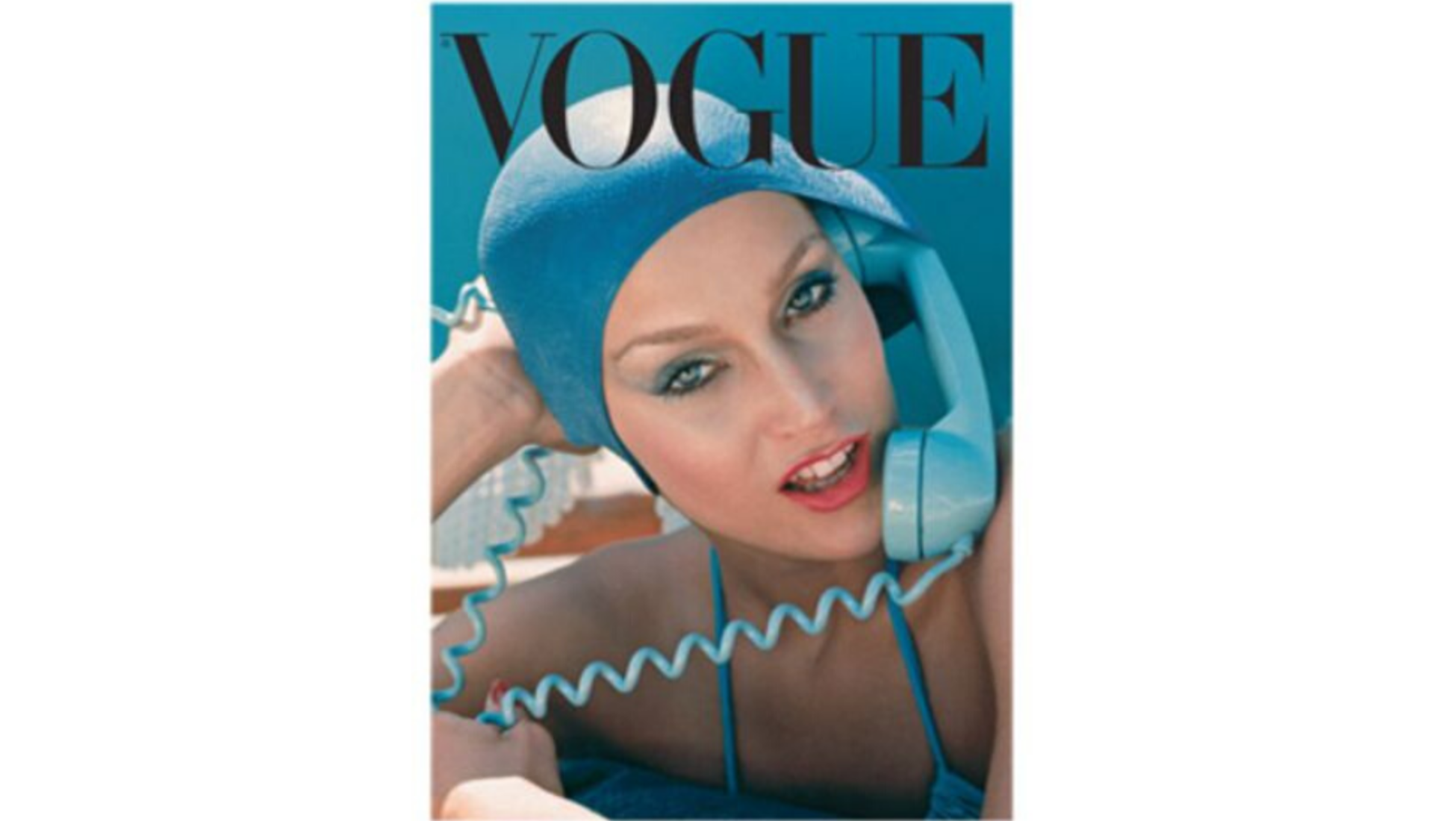 Credit Vogue Magazine – May 1975
Naomi's dalmatians
Naomi Campbell was Anna Wintour's very first cover model, helping catapult her into supermodel stardom. But her work later on with Coddington arguably helped cement it, not least her classic dalmatian-themed shoot. Shot by celebrated German photographer, Peter Lindbergh, for the 1990 October issue of Italian Vogue – the pictures caught Campell sporting a spotted Isaaz Mizrahi trench and optical Vivienne Westwood leggings. All while leading a number of dalmatians on a leash in one shot and enjoying the breeze in a top-down car. To this day, it remains a more pared back but no less striking example in Coddington's portfolio.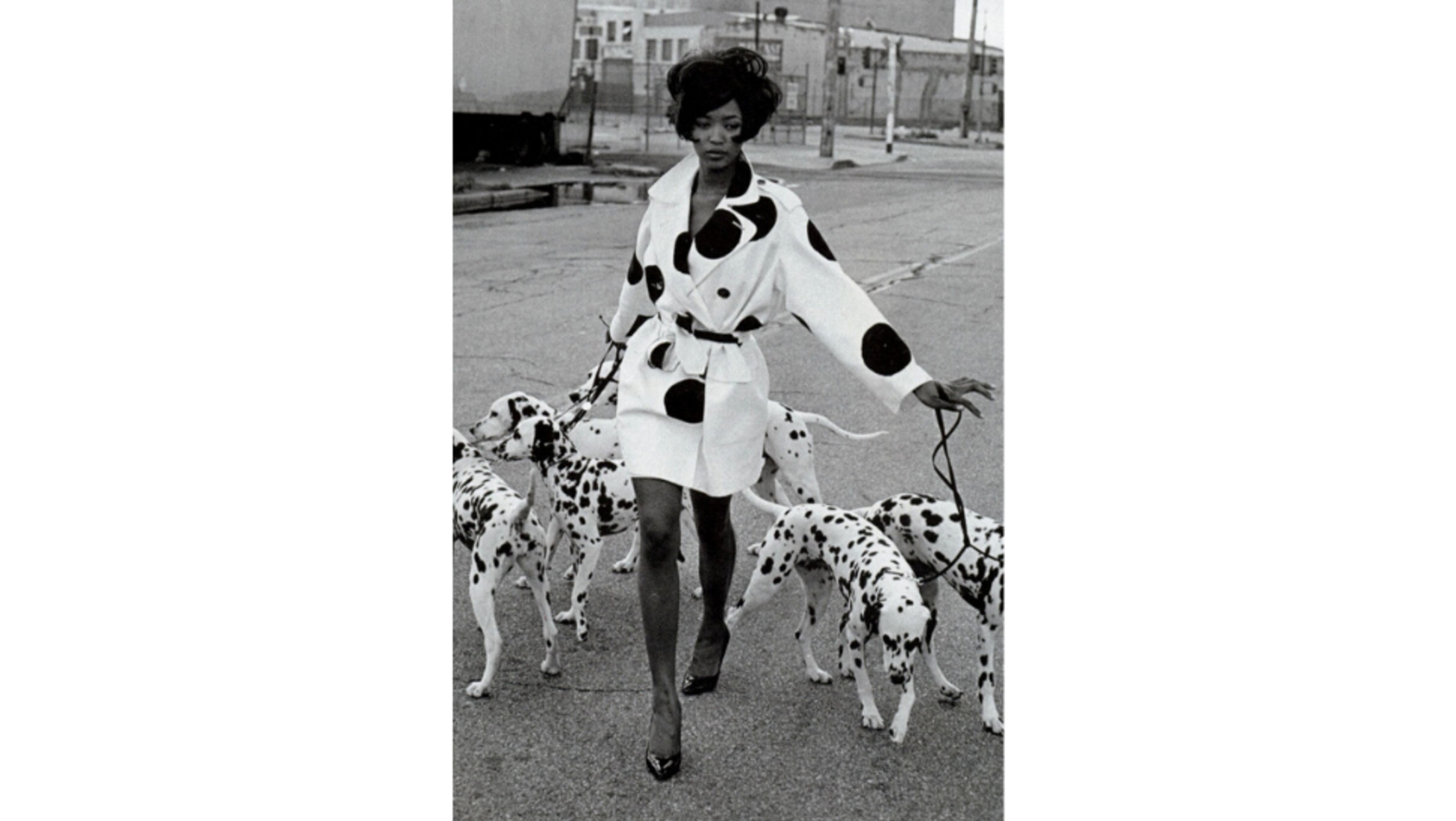 Credit Vogue Magazine – October 1990



Alice in Wonderland
Testament to her grasp of whimsy and the fantastical, Coddington's Alice in Wonderland spread was literary and fashion indulgence. For the 2003 December issue, Coddington came up with the idea to use Lewis Carroll's seminal work as the centre spread. However, instead of simply recreating the characters with models, Wintour suggested she cast the designers in their place.
Shot in a fittingly hazy gaze: Marc Jacobs was the caterpillar and Dutch designers Viktor Horsting and Rolf Snoeren became Tweedledee and Tweedledum. The piece stands as one of Coddington's most memorable works and an example of how she combined fashion and fantasy.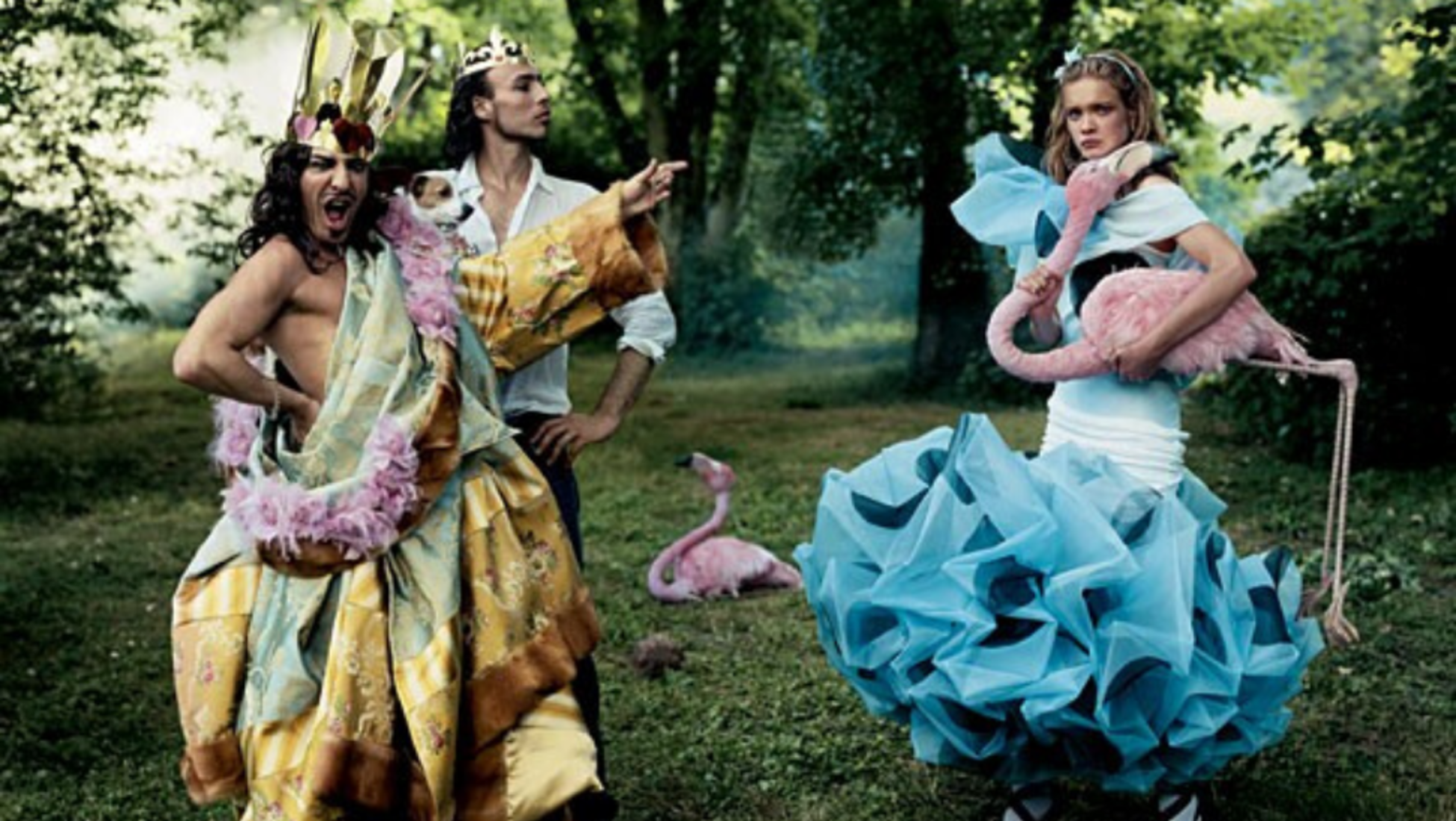 Credit Vogue Magazine – December 2003
Gracing the cover
While Coddington preferred being behind the camera lens in her later life, she did in fact nab the coveted title of a Vogue cover model once upon a time. In 1962, she graced the cover of British Vogue, debuting her now-signature red hair in an elegant and timeless portrait of a flame-haired creative, who would change fashion photography forever.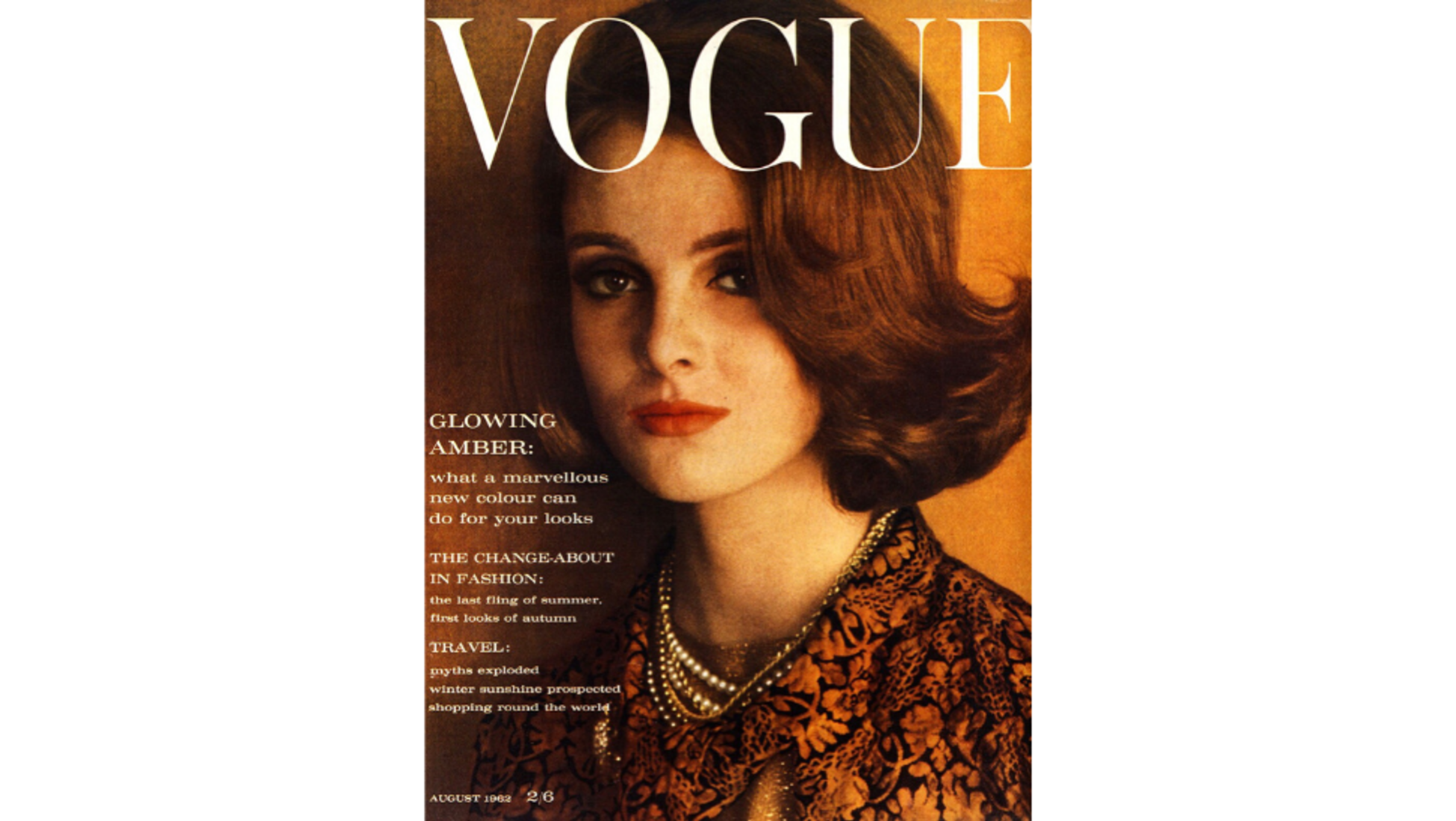 Credit Vogue Magazine – August 1962
____________________
Channel some of Coddington's whimsy with a range of fashion pieces and accessories in our weekly auctions!

Discover more Fashion | Clothing | Shoes
You might also like:
How women are changing the gemstones industry
The Oscars: a glittering history of necklaces