Written by Tom | 30th January 2020
The Academy Awards arrive each year with a renewed sense of pomp and bombast. And while the films provide the draw, it's the attendees and their attire that attract fervent crowds. Unprecedented amounts of incredibly rare gems and jewels leave the cold vaults of luxury brands for their borrowed time in the spotlight. With the help of jewellery expert, Jonathan Cox, we looked into a handful of the jewellery pieces deserving of their own Oscar and their glittering backstories.
Gloria Stuart's titanic investment
Titanic wasn't the only thing to make waves at the 60th Academy Awards; actress Gloria Stuart, nominated for Best Supporting Actress for her role in the film, arrived wearing one of the most expensive pieces of jewellery to ever grace the red carpet. The 15-carat blue diamond necklace, designed by Harry Winston, was priced at around 20 million dollars. Its allure, however, lay in its symbolism. The necklace's centrepiece was a replica of two notable blue diamonds: the fictional 'Heart of the Ocean' necklace that the film's heroine Rose sported, and the real-life, fabled 'Hope Diamond'.
This steely-blue diamond, believed to have originated in India and once owned by King Louis XIV of France, is said to harbour a curse that brings misfortune on the wearer. Luckily, in Stuart's case, curses don't necessarily apply to replicas and her necklace was only ever brought her fortune – at least in the eyes of gemstone aficionados.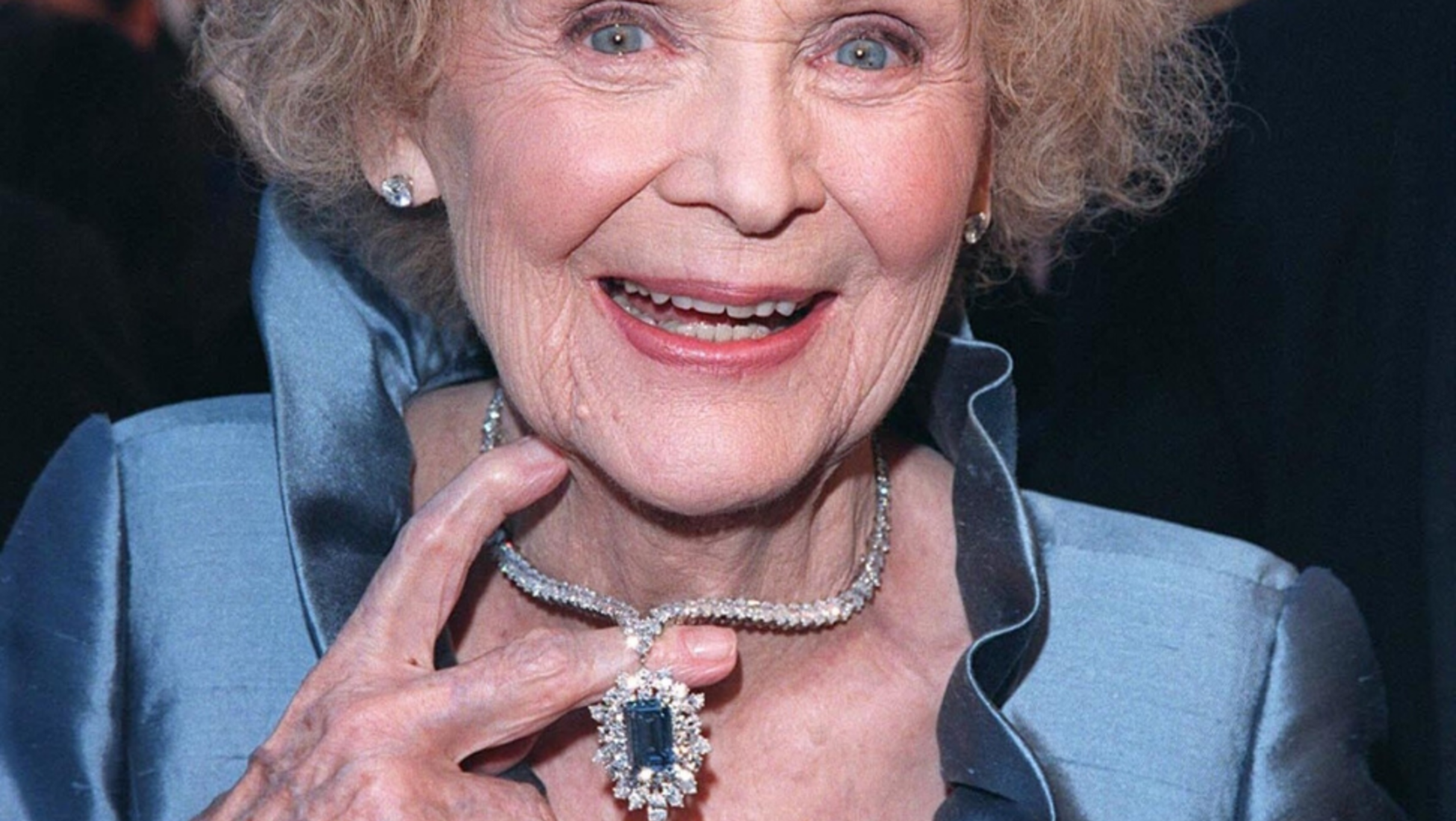 Pictured: Gloria Stuart with her very own 'Heart of the Ocean'
Elizabeth Taylor's diamond haul
Crowned the jewellery queen, Elizabeth Taylor was long recognised for her relentless passion for gems, even releasing a book titled My Love Affair With Jewelry. From the diamond and emerald pear-shaped pendant earrings to her iconic emerald brooch, Taylor's Oscar accessories were endlessly lavish and consistently impressive. Perhaps her most iconic and personal piece was the Taylor-Burton diamond; designed and gifted to her by her then partner and former co-star Richard Burton. When asked about filming Cleopatra in Rome with Taylor, Burton is said to have remarked: "The only Italian word Elizabeth knows is Bulgari."
Ahead of the 1970 Academy Awards, Burton took on Cartier in a diamond auction in order to secure a 68-carat rock. He ended up losing the auction but convinced Cartier to sell him it for 1.1 million dollars – 100,000 dollars more than Cartier paid in auction. Upon receiving it, Taylor refashioned the rock into a necklace, allegedly because the diamond was so large and to hide her tracheotomy scar on her chest. To this day, it's still one of the most enduring jewellery pieces in Oscar history.
Tiffany & Co.'s yellow diamond
Tiffany & Co.'s handiwork is ubiquitous at the Oscars but its crown jewel only recently resurfaced to make an appearance. The piece? A yellow diamond, worn on a necklace by Lady Gaga at the 91st Academy Awards. "This was hands down one of the most exclusive and extravagant pieces of red carpet jewellery ever", says Jonathan. "It's one of the largest yellow diamonds in the world and was acquired by Louis Tiffany himself." And at 128.54 carats, it's a cherished part of Tiffany's archive. Usually kept on lockdown, it was brought out of its vault for the first time since Audrey Hepburn wore it back in the 1960s while promoting Breakfast at Tiffany's. In Gaga's case, she paid homage to Hepburn's timeless look (mirroring the black dress and gloves); the stone set in a custom-made white diamond necklace, surrounded by 62 white diamonds.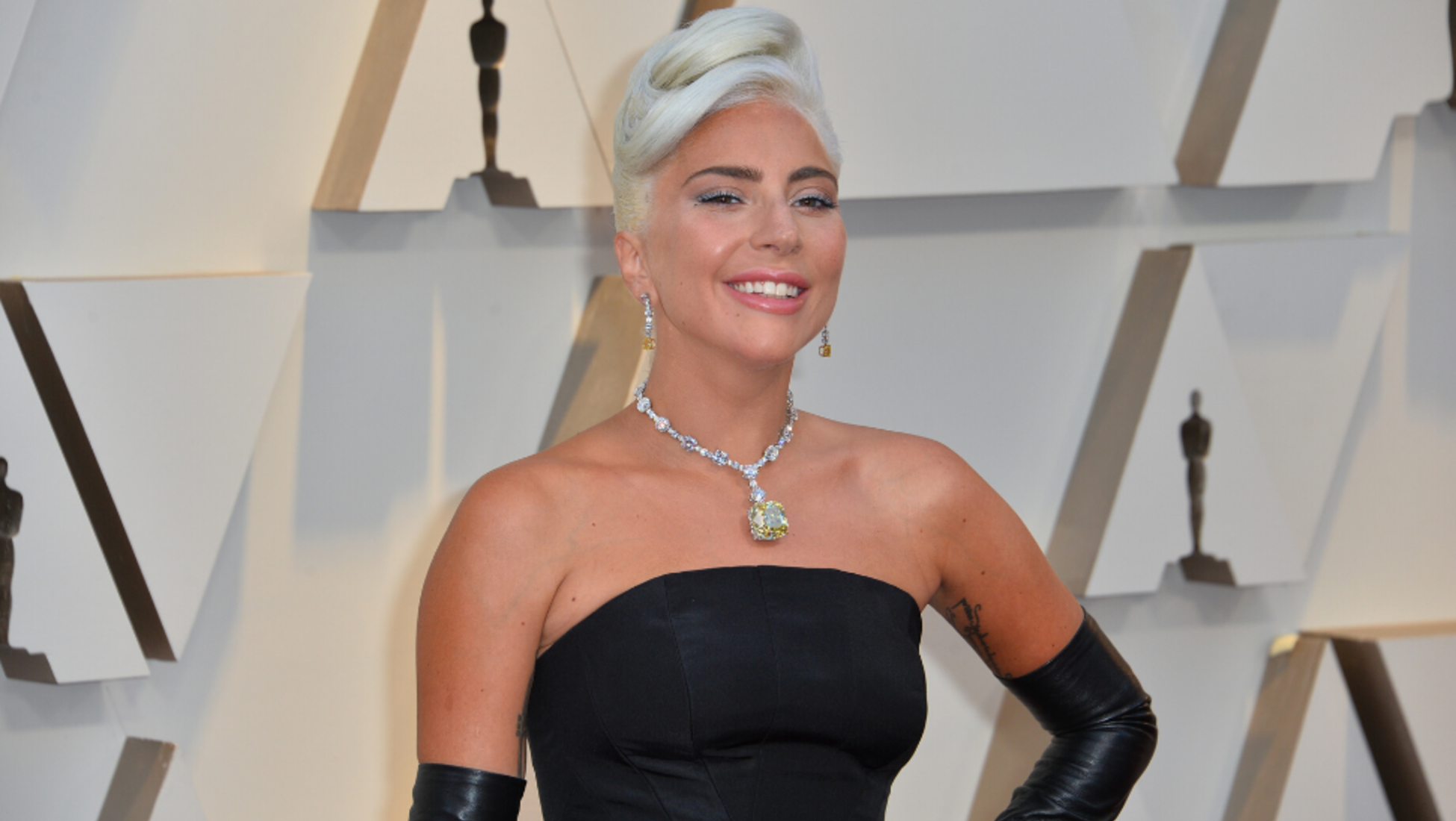 Gaga was the first person since Audrey Hepburn to wear the treasured 'Tiffany diamond'
It's widely known as the 'Tiffany diamond' and has been around longer than the film industry itself, having been discovered back in 1877. And while it's a fiercely guarded asset, that hasn't stopped the diamond taking centre stage from time to time, including the 1939-40 World's Fair in New York City – and the last Academy Awards naturally.
Jewellery at the Oscars has become something of an event, but there's a savvy business strategy behind this too. "Over the last 2 decades or so the focus has been more for showcasing both classic and extravagant jewellery by the most exclusive houses. Harry Winston, Bulgari, Tiffany, Chopard and Cartier are usually ever present and loan pieces as promotional items to build their global brand awareness," explains Jonathan. "The prices are far out of reach of most of us, but it helps steer the public to their more affordable collections as something to aspire to."
____________________
Get yourself an Oscar-ready accessory in our jewellery section or register as a seller.

Discover more Jewellery | Diamonds & Gemstones | Fashion
You might also like:
A history of emeralds in three iconic women
How to tell if a diamond is real