Written by Marieke | Published on 5th April 2022

In our Seller Stories, we meet with the artists, independent sellers and small businesses that are thriving on Catawiki. Meet contemporary artist, Dorien Plaat, who uses Catawiki to sell her mesmerising artworks to an audience of passionate art lovers around the world.


Rather than 'artist' though, Dorien humbly refers to herself as a 'painter', which attests to her down to earth personality and dedication to her craft. We meet with Dorien in her atelier, a warm hidden space in the Dutch village of Gorssel.
Observing the unobserved
Being surrounded by Dorien's paintings feels like passing through a soft cloud: with her faint colours and gentle brush strokes, her intent is to capture her subjects in their purest form. "When we are unobserved, or we think we are unobserved, I suppose we are most being ourselves," Dorien reflects. It's these unguarded glimpses of people simply being, that Dorien captures so beautifully in her work.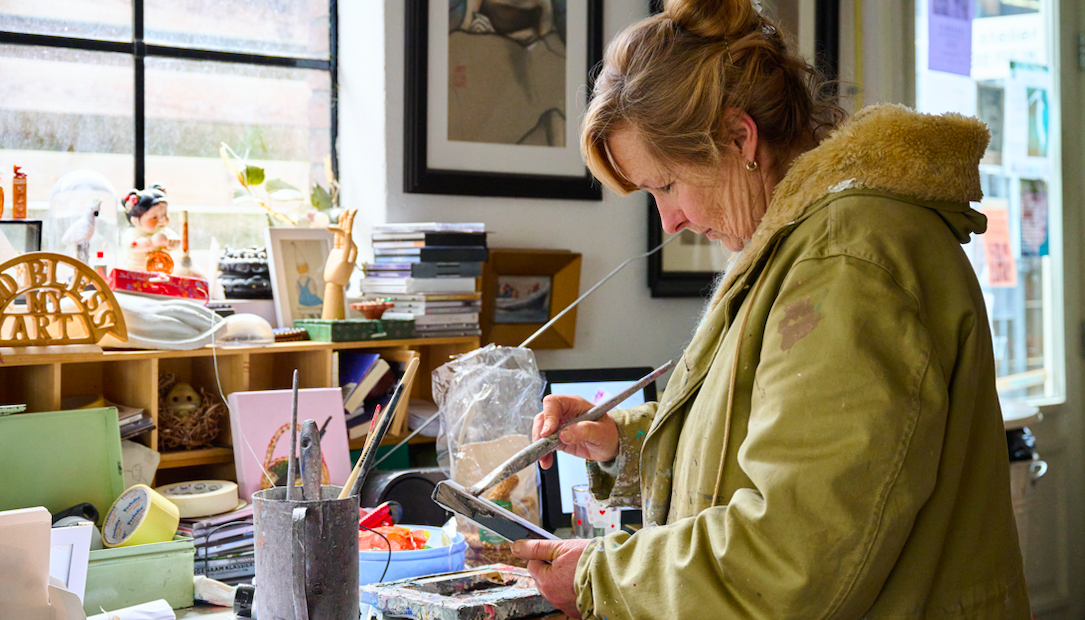 The search for identity
"When I choose something to paint it depends, I look through magazines and photos and books and real life," says Dorien of her sources of inspiration. What makes it onto the canvas is not subject to any checklist, but rather inspired by a 'click' she senses with the character as she observes. "It has all to do with identity and how this person reacts to the world - or wants to react."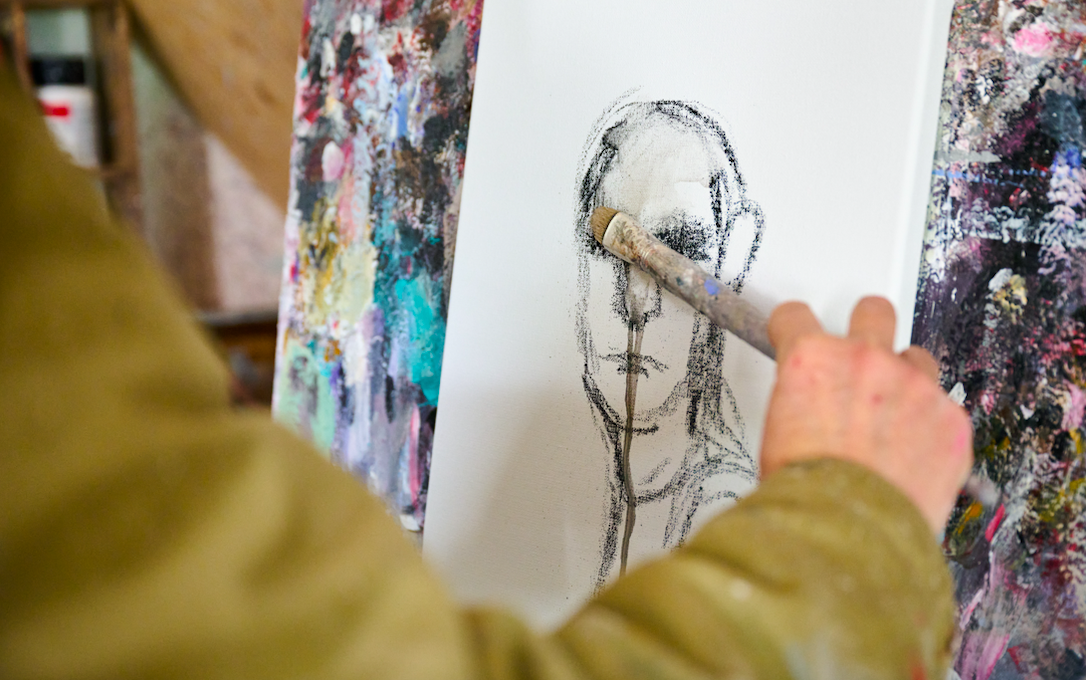 Practice makes perfect
Dorien's signature aesthetic came from years and years of exploration. "I used to paint everything – all styles that were possible. I wanted to try them, to find my own." Much like a sculptor working a block of clay day by day, she slowly and meticulously honed a visual language that felt truest to her. With her gentle shades and playful proportions, Dorien celebrates the personalities and characters on her canvas. Her curiosity for experimentation has never faded and is eternally evolving.
____________________
Explore Dorien Plaat's work in the Modern & Contemporary Art category.


Discover more Direct from the Artist | Modern & Contemporary Artworks

You might also like:
How Catawiki expanded the playing field of street artist Fake
Attic Stories: Studio Aesse''s online art revolution