Written by Marieke Elsäcker | Published on 10th October 2021
One serendipitous afternoon, street artist Manuel – known professionally by his moniker FAKE – was tagged on Instagram by a fan who had just purchased one of his artworks. Since he normally works with galleries and didn't sell to this person directly, he got curious as to how this particular piece found their way to the new owner. The answer? You might have guessed it: Catawiki. This introduction opened up a whole new way to share his art with the world.
His journey as an artist started in 2006, when Manuel fell in love with a blue stencil artwork of a record label somewhere on the streets of his hometown Amsterdam. "The same day, I bought some knives and cardboard, and started cutting" he reminisces. Since then, his work and craft have evolved tremendously – to much critical acclaim. Now adored by fans, peers and art connoisseurs around the world, we meet the artist in his light-flooded atelier, surrounded by his signature clean and colourful work.
STREET ART
"Street art is not a style." Manuel explains, discussing his stencil work. "It's a lot of different techniques and everybody has their own style. But the use of stencils I like because it's a medium [where] I can put any image on any surface." From walls to canvasses, T-shirts or cars – they've all been graced by FAKE's statement artworks over the years. Balancing on this tightrope between legal and illegal, he found his happy place.
Whether hidden or obvious, his work always conveys a deeper meaning: "I always try to tell something". It's a natural thing; inspired by everything around him, his next subject of interest could be his love life, something a close friend experienced, or whatever is happening in the world – which is exactly what happened when the pandemic hit, early 2020. As for many of his fellow artists, this crisis came with great financial instability, yet a paper thin silver lining: the time and space to reflect on heavy times through art.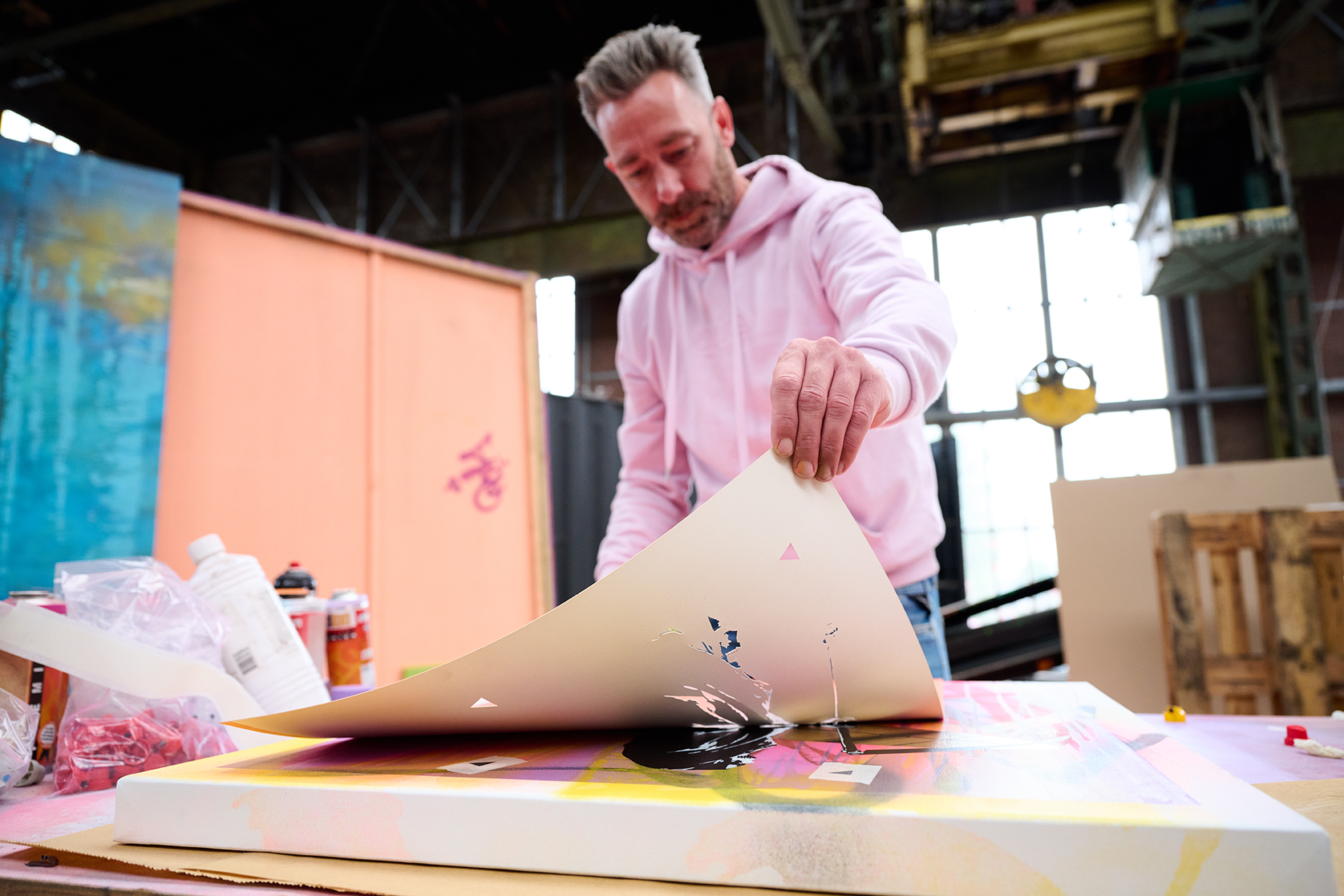 SUPER NURSE
Seeing the early chaos of the pandemic unfold, Manual found himself in awe of the healthcare workers at the frontlines. As an ode to their selfless dedication, he created 'Super Nurse'; a painting of a nurse wearing a face mask with Superman's iconic 'S' on it. Requests quickly poured in from people around the world, asking permission to share or publish the work. He followed his gut feeling and made a bold move to offer the piece as a free download on his website, available to everyone.
The next morning he was greeted by thousands of downloads and saw his work projected onto a New York City hospital, featured on newspaper covers and shared by front line workers everywhere. What started as a humble thank you ended up becoming his most famous work to date.
The original 'Super Nurse' painting is now up for auction on Catawiki. View it up close, right here.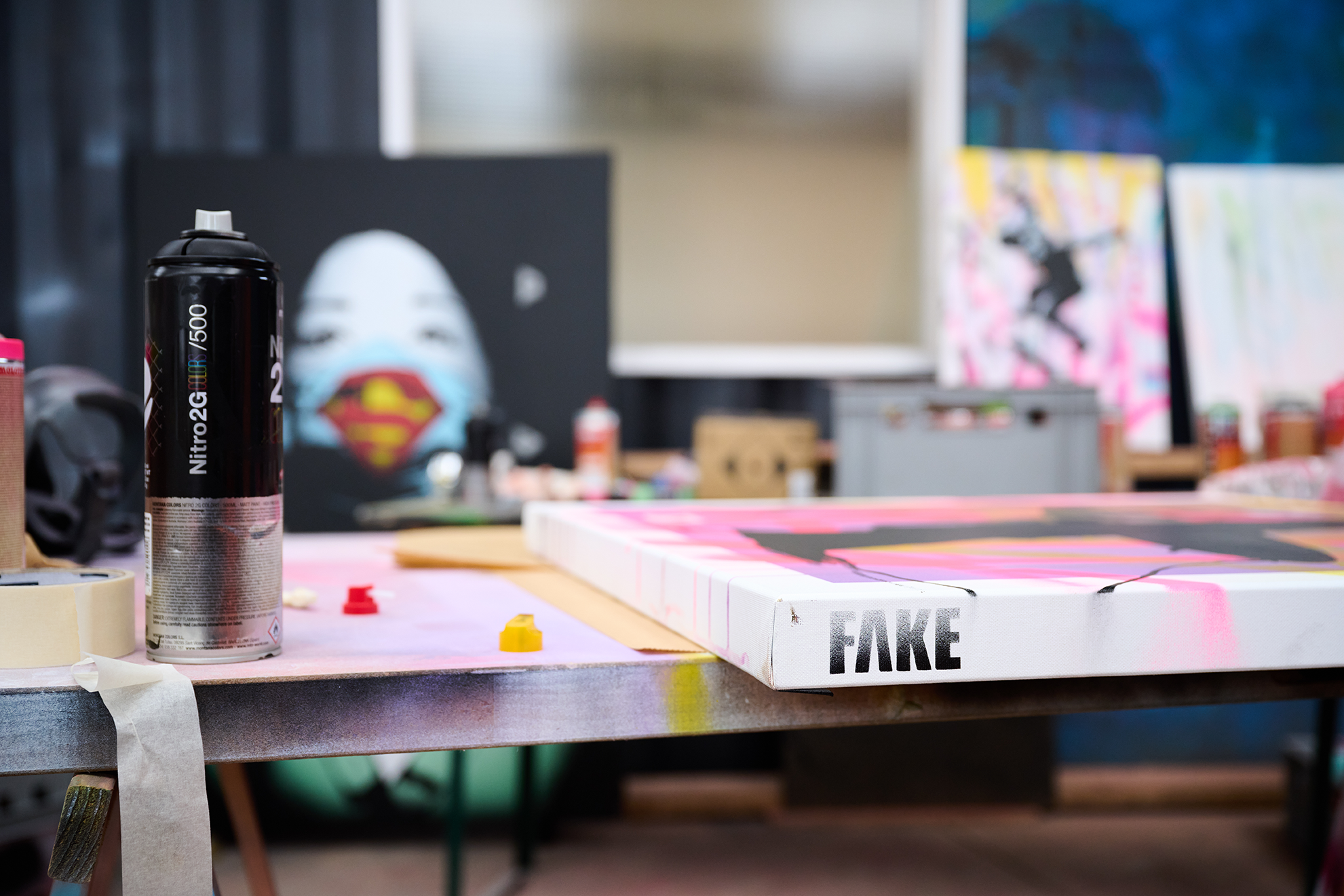 ____________________
Interested in owning a piece of Street Art? Browse our latest auctions here or register as a seller with Catawiki.
Discover more Street Art
You might also like:
Advice for street artists on how to sell your work online
Everything you need to know about investing in street art
The ways online auctions are changing street art