Written by Beulah | 25th September 2019
Selling art used to be all about an artist's connections, their ability to network and the presence of their work in high-profile galleries. While those things are still very useful, the internet has made it possible for artists without those traditional networks to market and sell their own artwork. Street Art expert Ard Doko touched on this subject in his recent interview with us, and now we've asked for his help compiling a list of tips for artists hoping to sell their own work online.
Develop your own style
It might seem like an obvious (and daunting) piece of advice, but developing a style that distinguishes you from the crowd is important and it will make selling your art a lot easier.
"Kev Munday's work is very detailed and populated by dozens of different characters," Ard points out. "Yet it's possible to identify his work immediately from his bright, almost neon palette and dark lines. Kev stands out in the way he builds up his characters with specific looks, not just the palette."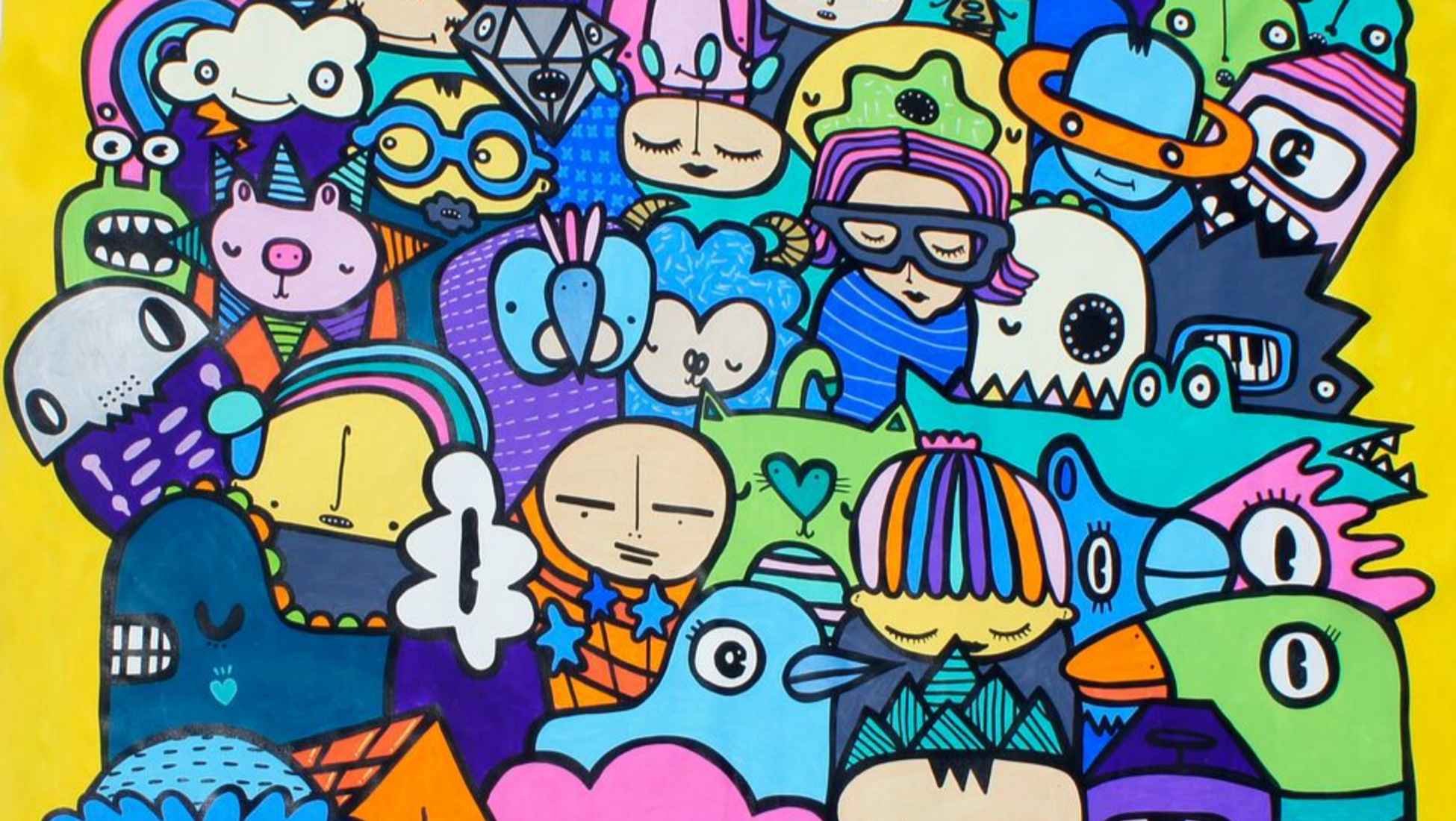 Kev Munday - Sunshine Crowd

"Basically, to develop your style you have to create some key recurring elements in your work," Ard explains. "In my work, for example, these are the abstract curls and upside down crosses. As you evolve your subject matter and style, these elements should still be an integral part of the artwork in order to become an artist's "signature". And make sure you stand by your own work. A lot of the time we see artists painting what is hot at the moment, which can be quite popular but would never be a definition of style."
One final consideration is how you present your work to buyers. If you're selling prints of your work is there a specific type of material or set of dimensions that best suit your work? Swoon is known for her large-scale wheatpaste installations. Online this translates to smaller wheatpaste and acrylic collages and lino prints, on found objects such as cupboard doors and tea trays.
Think about copyright
Copyright law states that the creator of an artwork is the only person who is allowed to share that work in public: meaning that the artist is the only person who can place photos of the artwork on the internet. And this protection extends to the reproduction of artwork as well. The artist is also the only person with the legal right to duplicate all or part of the artwork, to adapt it (including editing after it has appeared online) or make an overly similar piece of art.
Of course, anyone who has spent more than ten seconds on the internet knows that human beings are not great respecters of copyright law. And the rules can be slightly different for street art, as art in a public place is considered to be part of the public domain. It is still illegal for someone else to claim copyright of your work, but it's ok for the public to take photos, as long as they show the context the work exists in (e.g. the houses/cityscape surrounding the work).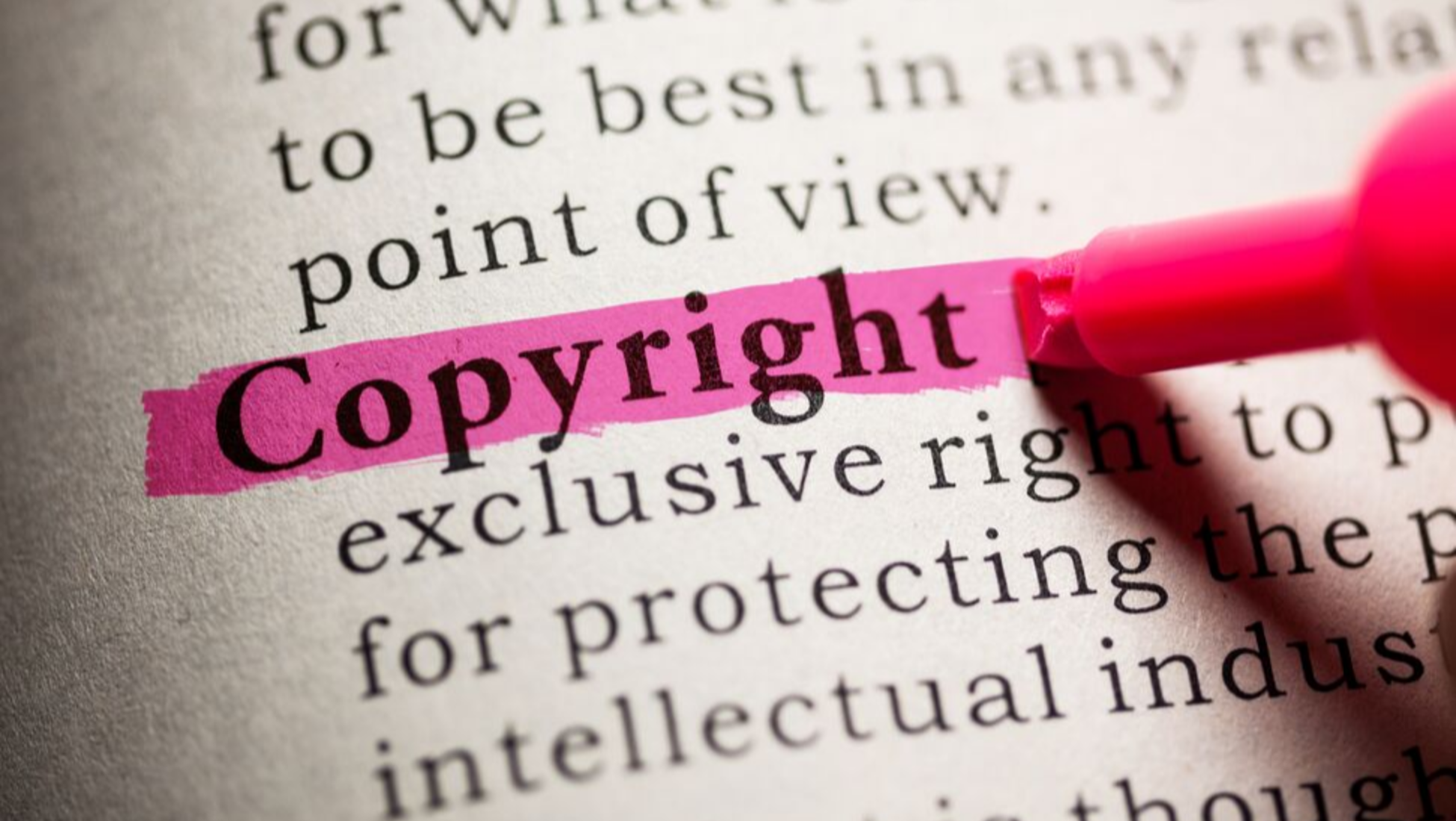 Familiarise yourself with copyright law

What can artists do to stop people stealing their artwork? The most important thing is to familiarise yourself with copyright law. Pay close attention to the T&Cs of any website you upload your work to, as some websites will claim ownership of all uploaded images. Using a watermark will discourage people from stealing your work, although it may put off and/or confuse potential buyers. Finally, keep track of the work you've created; both the date it was created on and when it was made public. This will help you when filing reports for copyright infringement.
Price your work inline with the market
Artists are known to undersell their art, so before you start selling your own work, it's always worth taking the time to benchmark your prices. If your contemporaries are asking for three-figure sums and you ask for half that amount then buyers might well be more inclined to buy your art. But there's also a real chance that they will view your work as less valuable and adjust their budget accordingly. In a highly competitive market, you need to be your first and biggest advocate.
A note on art auctions and reserve prices: while pricing in line with the market is important when selling via a webshop, auctions are a little more tricky. Art auction websites like Catawiki give sellers the chance to set a reserve or minimum price on their artwork. If you reach out to our art experts, they can help you determine a suitable reserve price. However, we have noticed that lots without a reserve price are actually more likely to sell, and they tend to sell at a higher rate than lots with a reserve price. Something to think about when uploading your work.
____________________
September is Catawiki's Month of Street Art. We're celebrating Street Artists on every platform and via our specially-curated Street Art auctions.
Discover more Street Art | Streetwise Street Art
You might also like:
Everything you need to know about investing in Street Art
The street artists to watch out for in 2020