When it comes to watches, vintage is the next brand-new. People spend a fortune on vintage watches and some collectors won't even touch a watch that hasn't passed a certain age. But what is hot right now? We will give away some of our favourites vintage watches of the golden days.
1950s
The Memovox by Jaeger-LeCoultre is a true fifties classic. It's one of the classiest models of the era, a real dress watch. What was great about this one is that it had an extra functionality: a mechanical alarm. This may not sound very revolutionary anymore, but it was on a watch in those days. The name Memovox combines the Latin words Memor (remembering) and Vox (voice). The voice of remembering… today also known as an alarm clock.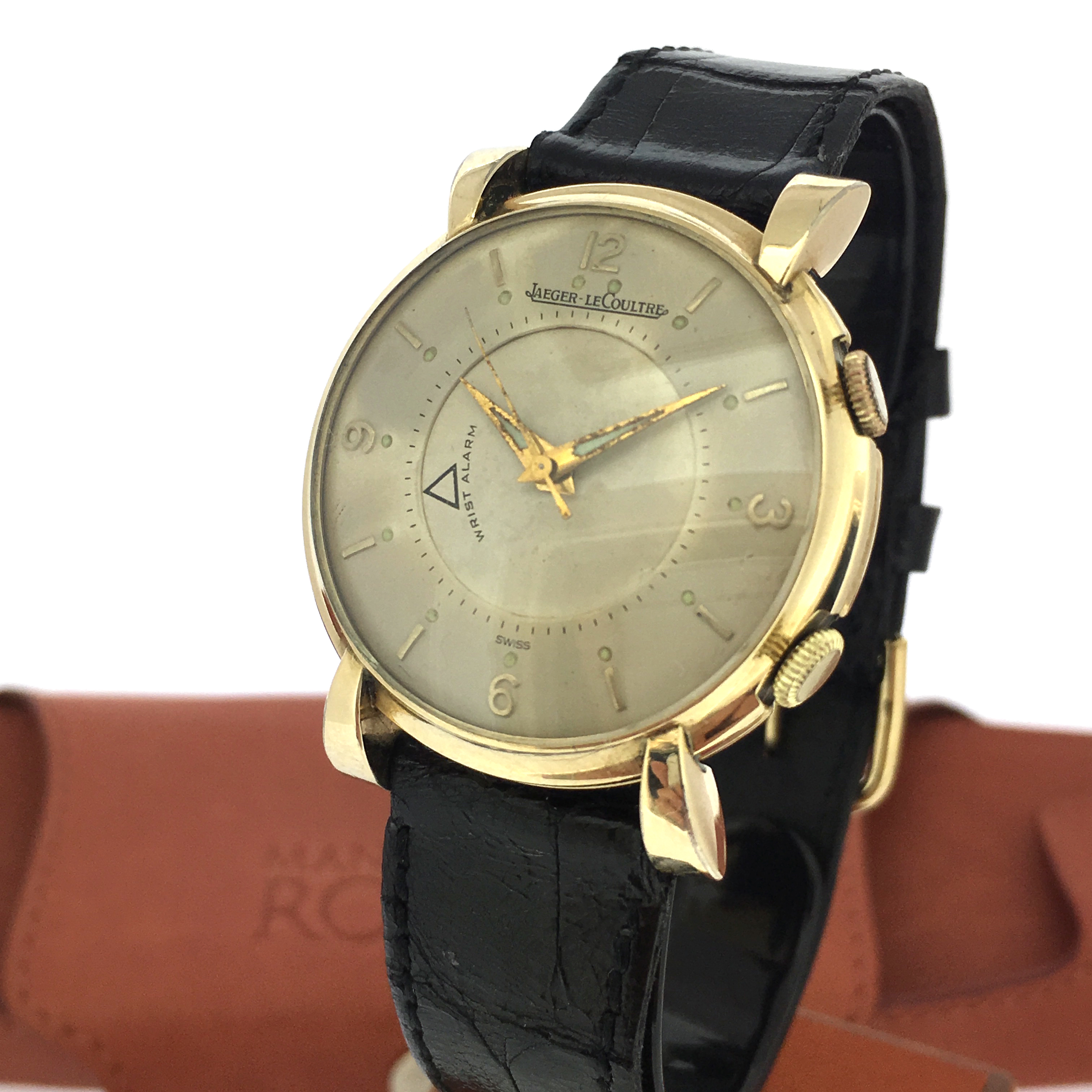 1960s
One of the most special chronographs of the sixties is the Certina Argonout chronograph 8401 501. This is a very beautifully designed watch with panda dials and a square case with clean and crisp edges. The contrast between de brushed and polished surfaces gives this watch a unique charm.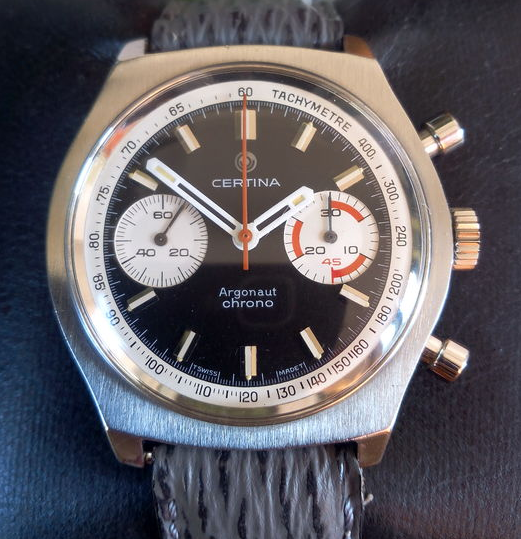 Another late sixties / early seventies watch that is a popular collectors piece is the Bulova Accutron Space View. This watch was highly modern because it was the first one with an electronic tuning fork movement. The special dial with a window that shows the movement gives it a striking look. The watch still doesn't look out-dated at all.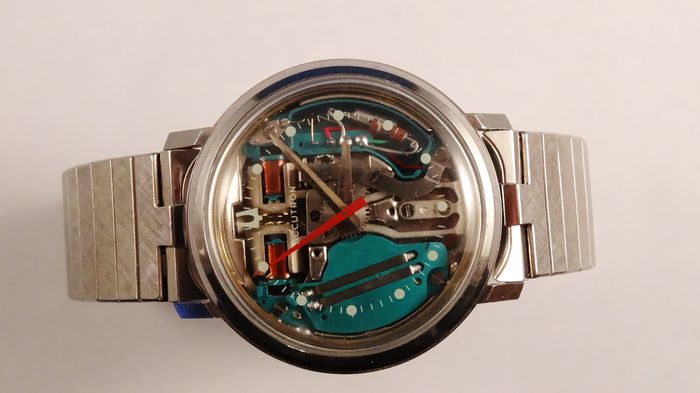 1970s
The Sicura Jump Hour is real seventies watch. It has a rather unique dial with a bit of an awkward looking arrangement that was very futuristic in that era. It was made in different colours and it is hard to find a watch that looks cooler and more retro than the Jump Hour.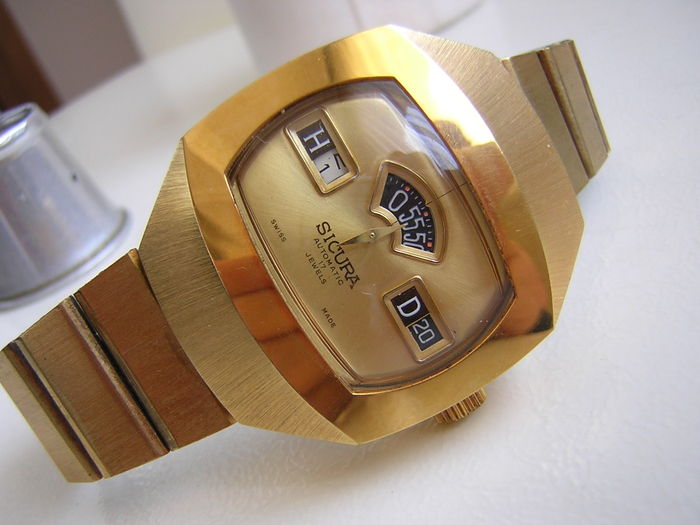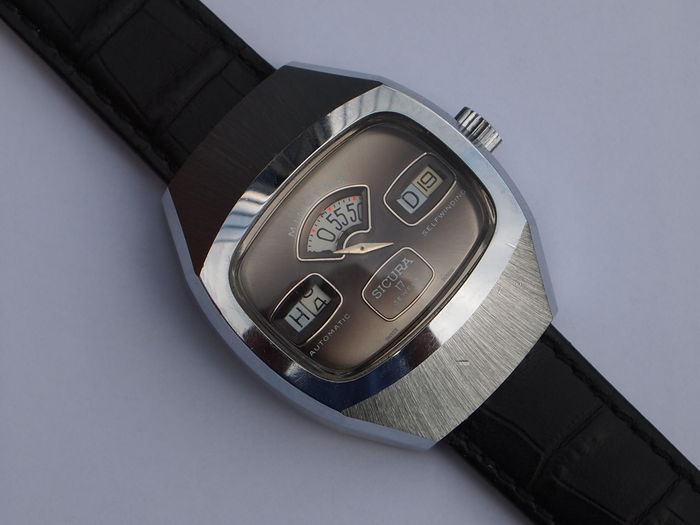 Why are these vintage watches so popular? People are buying more and more vintage instead of new products because they want to be unique and different. That is why they go on treasure hunts for pieces that are far from mainstream and generic. In fashion and design trends appear, disappear and will reappear again at some point. Older styles will be guaranteed fashionable again. Buying these watches will provide you a lifetime of class and style.
Even though a lot of people don't want to get wrinkles and grey hair, aging can be a great thing when it comes to watches. Vintage watches just never go out of style. They are not only great reminder of the golden eras and will also give that special classical look. Want to buy one? Vintage gems can be found in the Watch auctions at Catawiki.