It's no secret that the fashion industry loves a good throw back. If it was on point once, then its likely to come back in fashion and this is more relevant than ever for the modern man; the 21st century man is going retro. Discover the trends that are hitting the headlines, runways and soon your men wardrobe.
Kids of the 90s
The 90s buzz has been kicking around for a good few years now and doesn't plan on going anywhere anytime soon. Channelling this era is all about sorting out the bad from the good and trust us, there is a lot of bad. Fashion was little less defined in the 90s compared to the mod style of the 60s, the flares of the 70s or the giant shoulder pads of the 80s. The 90s represent a magical and colourful mish-mash of style making it easy to get it very, very wrong. Keep it simple guys and go for British grunge and Indie Rock over cheesy pop. Where to start? Vintage t-shirts, tracksuit tops and logo-polos are good a launching pad. Stray away from super low-rise jeans, floppy hats and too much bling please. Thanks to runway favourites Vêtements and Gosha Rubchinskiy collaborating with a range of 90s favourites, the nostalgic need for popular old-school era brands is in full throttle. Invest in anything vintage from Umbro, Elesse, Champion Fila, Kappa and, Le Coq Sportif and you will right be there swimming happily along with the fashion pack.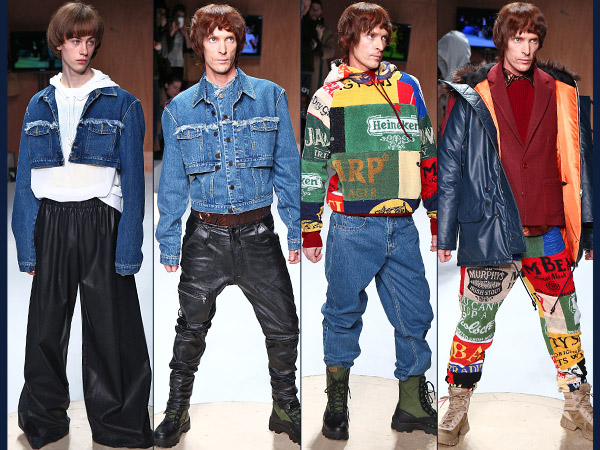 Source: http://mamiskincare.net/
Band T-shirts
Concert merchandise had its moment last year but a vintage trend for guys that continues to be cool is wearing the name of your favourite band on your chest. Guns and Rose, Slayer, Nirvanna, Metallica, ACDC are all extremely popular t-shirts to get your hands on. Side note. It is never, never OK to wear a t-shirt of a band you don't know, like or follow. Never.
Real men wear jewellery
Accessories are all-important additions that keep your look interesting, unique and casually cool. Creative director of Gucci, Allesandro Michelle, is well known for donning multiple rings which he extended to his men's spring summer catwalk 2017 catwalk earlier this year. Vintage rings are a good catch as they cannot be emulated by anyone of your peers. Classics with made with yellow gold and gem stones are a steal at auction and signet rings add a sparkle of tradition and heritage to your look. What's more, the 70s are back in full swing. Gold charm necklaces were seen on the Versace boys, sculptural pendants, pins and lapels from Givenchy and bohemian chains as seen by Prada all add an extra dash of suave to any attire.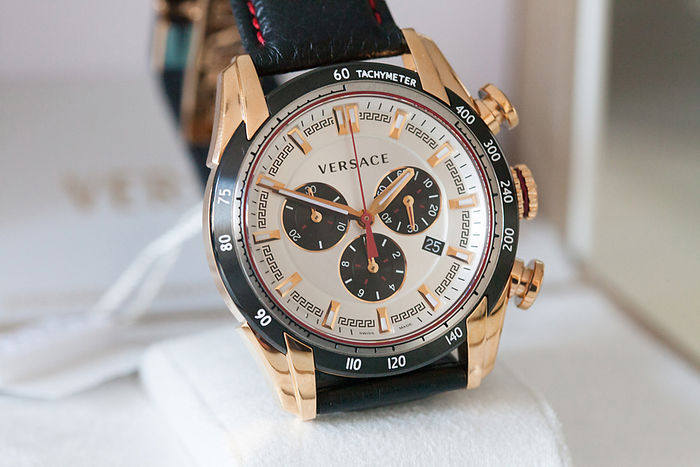 Camouflage Chameleon
Be invisible without being invisible. Incognito, practical and ready to face all weather, the cult item that is the army camouflage jacket has risen through the style ranks faster than any other item by being adorned by punks, skaters, trend setters and the top luxury brands of today. The camouflage pattern is said to have been invented by the French painter Lucien-Victor Guirand de Scévola who was a member of the Camofleurs, the world's first ever unit dedicated to creating military camouflage. The Brits and Americans were quick to catch on deeming low-visibility items crucial for their armies. The M65 is amongst one of the most popular vintage camouflage jackets followed by the MA1 bomber. Today camouflage can be found on street style blogs everywhere and has even been seen on the Haute Couture catwalks by the liked of Valentino, Alexander McQueen and Yves Saint Laurent.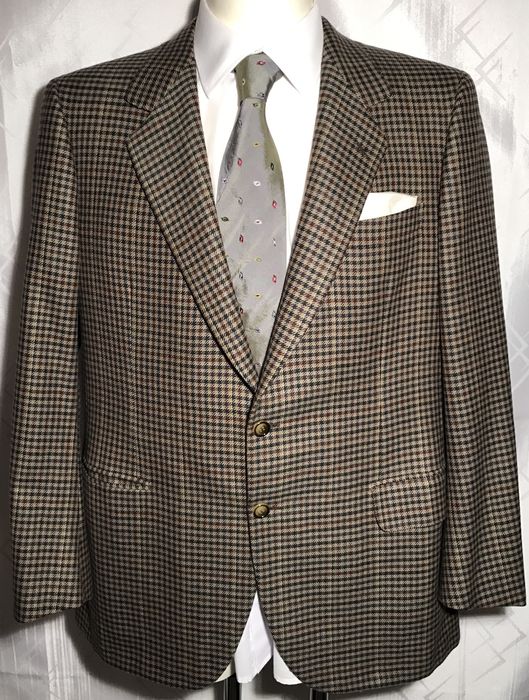 Feeling fashion forward? Or backward in this case? Then let us help you update your wardrobe by bringing back pieces from the past. Catawiki's weekly men's fashion auction is your one stop shopping destination for retro fashion and accessories. Don't take our word for it, see for yourself and, if you're ready to profit from cleaning out your wardrobe, you can sell your retro fashion pieces by signing up here.