In collaboration with Job Kwakman - Books Expert
Can you imagine owning a signed first edition of Lee's debut and only novel, To Kill a Mockingbird signed "with best wishes Harper Lee"? Or a limited edition of Hemingway's second novel, A Farewell to Arms, one of 510 numbered copies signed by the author? A genuine signature almost always adds value to a book, both personal and monetary. Our books experts would like to share some insight into what different types of signatures can be found on books and which of them add the most value. Keep reading to learn more and maybe even discover that you're in possession of a rare signed edition which can be sold for profit on our weekly Books auction.
What Determines the Value?
First of all it's important to clarify what determines the value of a signature. The value is determined by how important the writer/illustrator/editor really was, and if many signatures were given by this person or not. Some rarely signed their books, therefore their signatures are highly collectable. You should also consider the authenticity of the signature. If a (limited and) signed edition is known then the authenticity is pretty clear, and a (larger) personal dedication is difficult to falsify, but a single signature can be easily copied. In those cases it's best to have either a really good provenance (known collectors, friends or family of author/editor/known person) or to get a Certificate Of Authenticity (COA). However, even the organisations giving these out could also be questionable, so Catawiki's team of experts closely examine signatures in books put up for auction in order to determine the authenticity. There are also various types of signatures that can affect the value of a book in different ways. Our expert explains several of them and tells how they can affect the value.
1. Gift Inscriptions
This one is not actually a signature at all. When a book is given as a gift and a message to the recipient is written inside, this is referred to as a gift inscription. These are the least valuable inscriptions you could find in a book and more often than not they actually decreases the monetary value.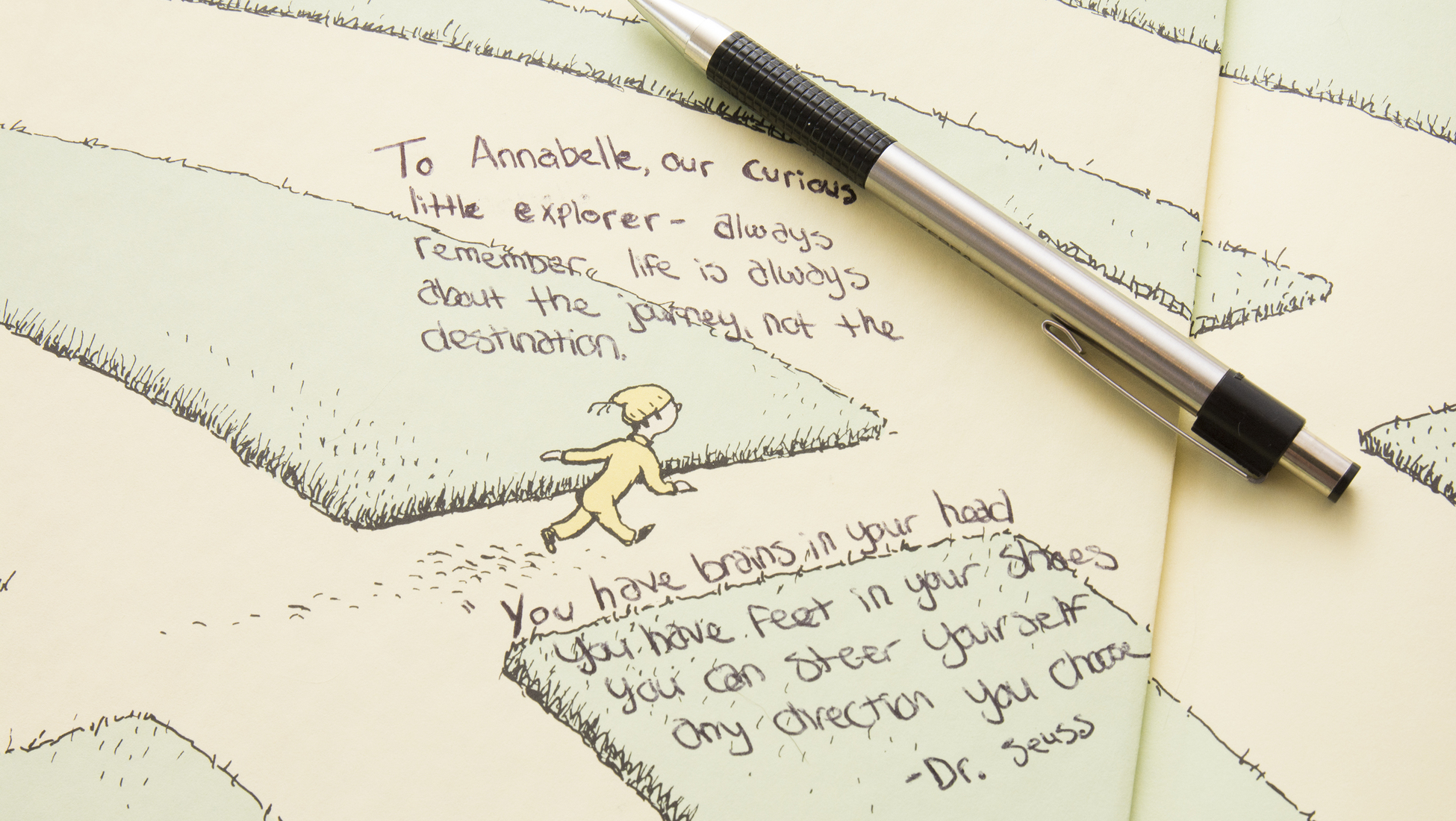 Image Source: peopleof.oureverydaylife.com
2. Ownership Signatures
Some sign and date their own books; these signatures are called ownership signatures. While they can add value to a book depending on the owner, they can also detract from the value. If the owner was associated with the book in any way however, this can increase the value as it becomes an association signature. We'll cover that in a bit.
3. Facsimile Signatures
While this one is called a signature, it was not signed, but rather printed or stamped onto the book. It is easy to mistake these as actual signatures, even by experienced collectors. There are a few things you can look for if you're unsure as to whether the signature on your book is a facsimile or not. First of all they commonly appear in the same places; with a photo of the author opposite the title page, impressed on the book's cover or at the end of the author's forward are common places to find a facsimile signature. Second, you can study the signature with a magnifying glass. A printed signature will consist of tiny dots and appear uniform smooth against the paper. A genuine signature will vary in pressure and thickness and either the ink will be raised slightly, or the pen will create a slight impression on the page. Finally if you want to be very sure, you can compare to another copy of the signature or ask a professional for their opinion as well.
4. Inscriptions
A book contains an inscription when the author has written short note along with their signature or if the signature is addressed to someone specific. This can be seen as either an addition to or detraction from the value of the book depending on how you think about it. On the one hand, it means that the book spent more time with the author while being inscribed and that there's more of a story behind it, but on the other hand would you want a book signed for someone else? It's really a matter of opinion as to whether inscriptions add value or not.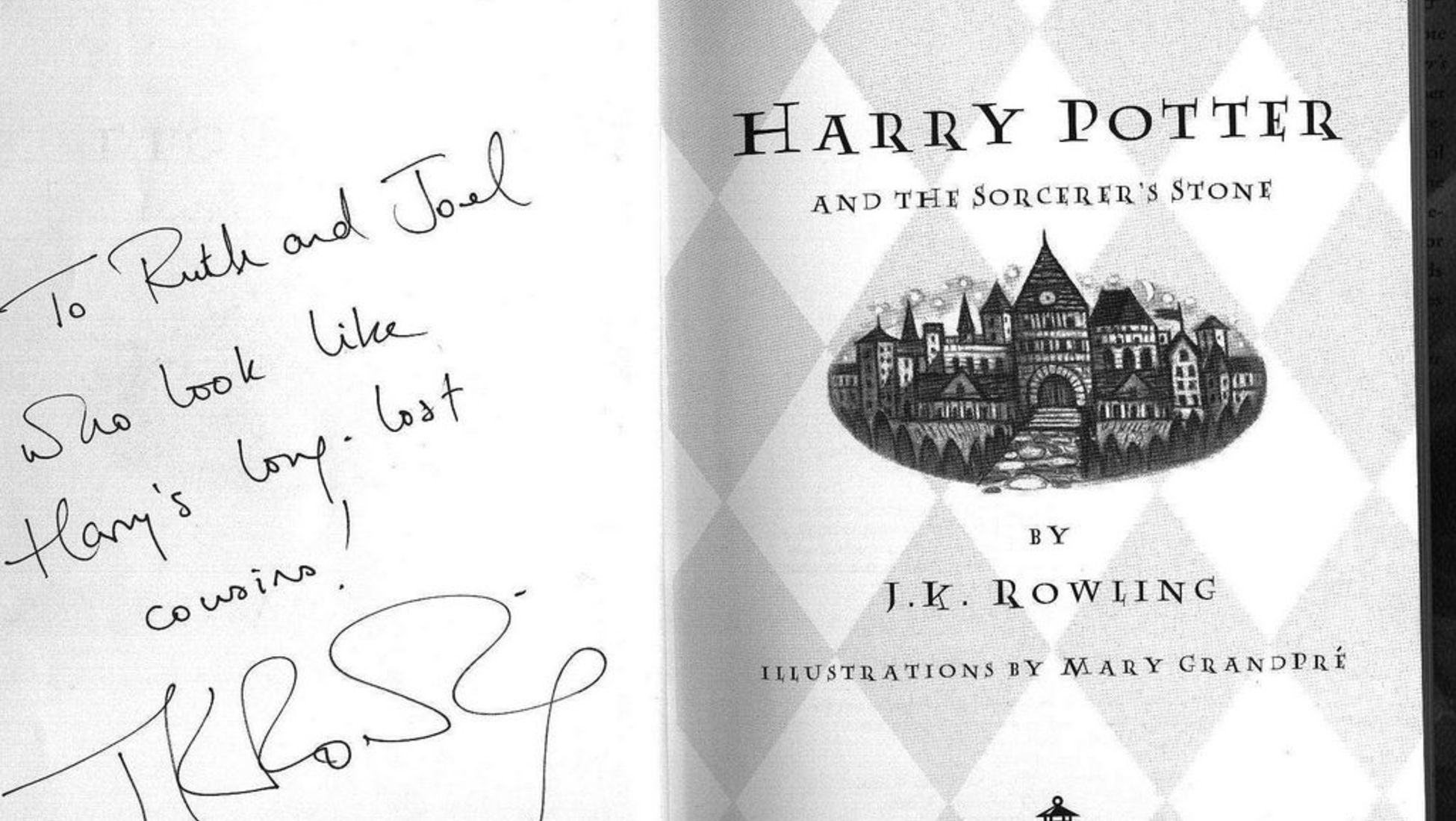 5. Association Copies
Similar to an inscription, an association copy was signed by the author and is addressed to someone specific, however in this case that someone would be associated with the author in some way, such as a family member for example. An association will definitely increase the value of a book.
6. Dedications
These are the ultimate association copies because this means the author has signed the book to whom it was dedicated. Dedications always add value because of their rarity.
7. Signed Bookplates
Sometimes an author will prefer to sign bookplates at their leisure which a publisher can later attach to the books. While these will not add as much value as a signature on the book itself, it still adds value to the book and makes it more desirable for collectors.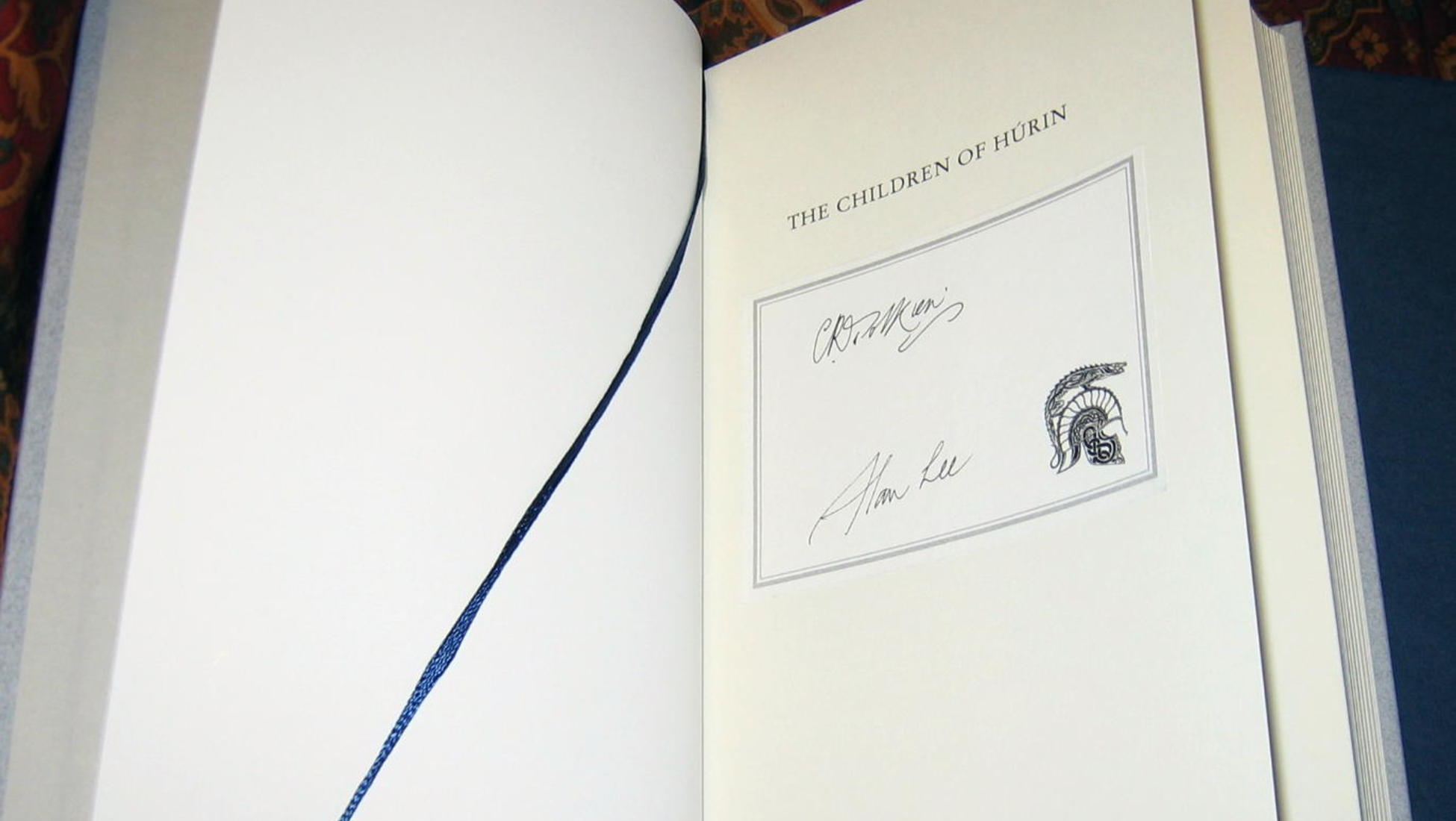 Image Source: tolkienlibrary.com
8. Signatures
Finally we come to the signature, meaning a book was hand signed by the author, illustrator or editor. This is sometimes referred to as being "flat signed", meaning the book contains a signature of the author's name and nothing else. While this isn't an official term, it has become generally accepted in some circles, so you may encounter it. Signatures always increase the value of a book. How much added value the book receives depends on the signature of course, the rarity and even the date (the closer to the publishing date, the better).
9. Autographed
This term cannot be forgotten. It does not mean that the work was signed by the author, but rather that the work itself was hand written. An autographed manuscript means that the manuscript was hand-written by the author, not that it has been signed.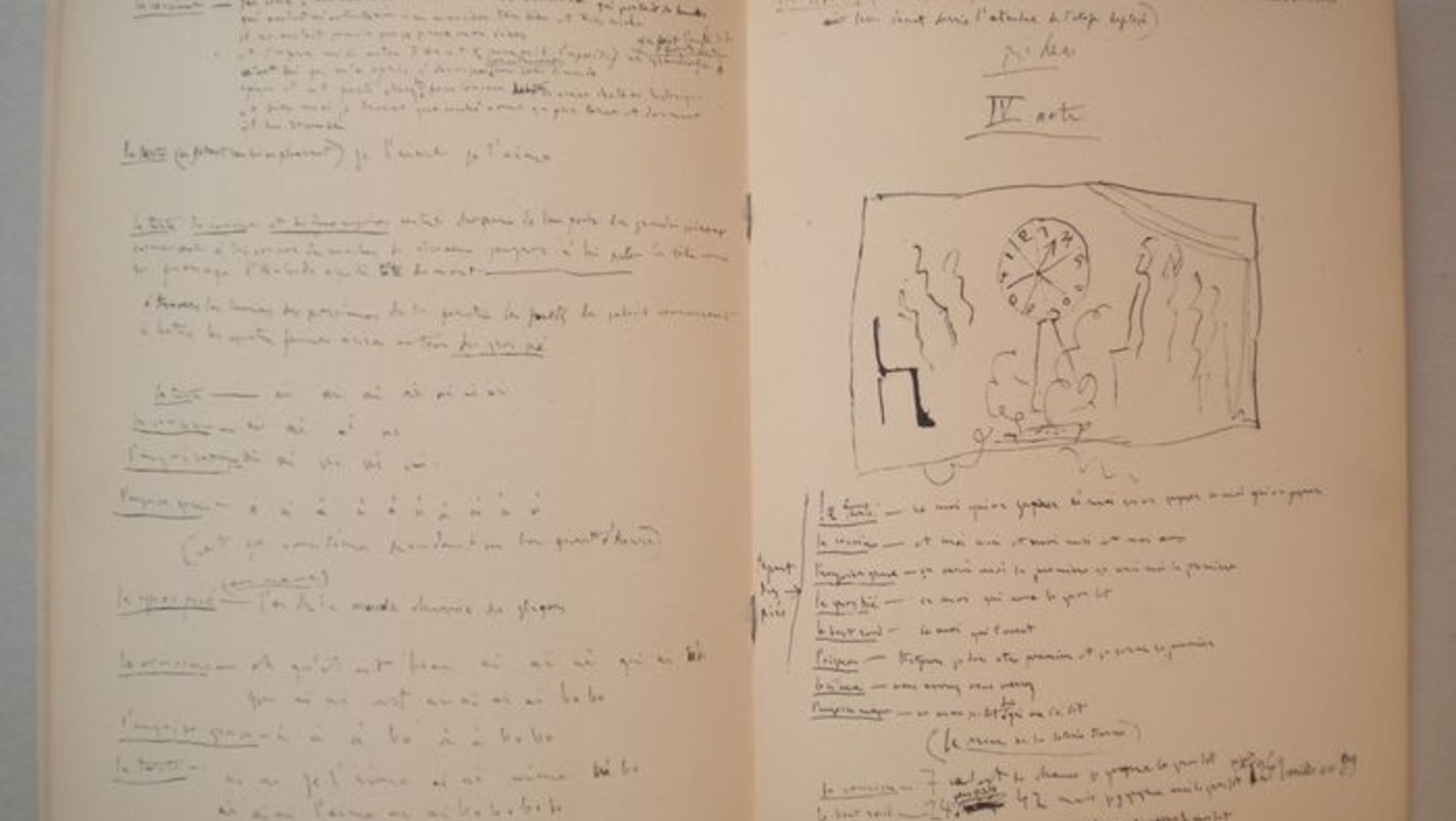 In conclusion, there are many types of signatures you can find in books. The value can increase significantly if your first edition of Where the Wild Things Are was signed by Maurice Sendak, but the value can decrease if the same book is signed simply 'Christmas 1997'. So pay attention to what's written in your books and what you write in your books because it affects the value. If you happen to be lucky enough to own a signed book that you'd like to sell for profit, you can offer it up to our experts for review by signing up as a seller here. Alternatively, if you are looking for rare and unique books to add to our collection, our weekly Books auctions have a vast selection for you to choose from.