If you haven't heard of Matt Lambert yet, he's worth looking up because 'The Telegraph' voted him one of the top 5 best British artists to invest in. Our own art expert, Anthony Chrisp, described Matt as "a pop culture magpie with torn-up landscapes, fractured portraits and action figure idols inhabiting his creative universe and never failing to engage and impress". We thought that the best way to get to know Matt Lambert however, was to ask him to talk about his work and inspiration in his own words. Read on to discover the depth of Matt Lambert's works and how you can acquire one for yourself.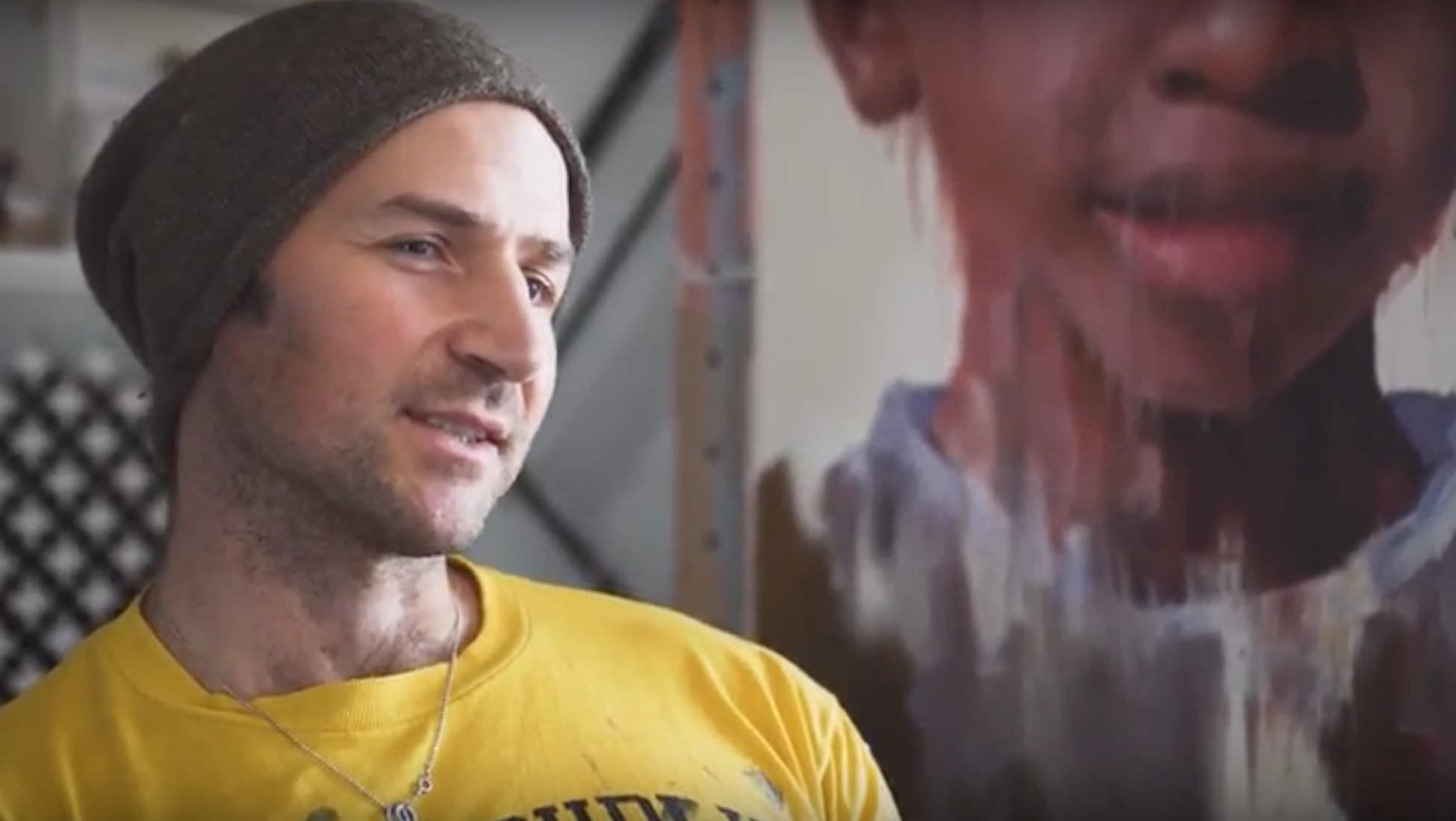 Can you tell us a bit about yourself and your work?
I grew up in Slough, which is about 20 miles west of London. I moved to Brighton on the south coast to study Illustration at University and have lived here ever since. Although I studied illustration I quickly found myself moving towards fine art after I graduated. I think its because I like the freedom of painting whatever I want without a brief! I was lucky as I got work pretty soon after university so I have been working professionally as an illustrator / artist since 2003. Today though I focus purely on painting.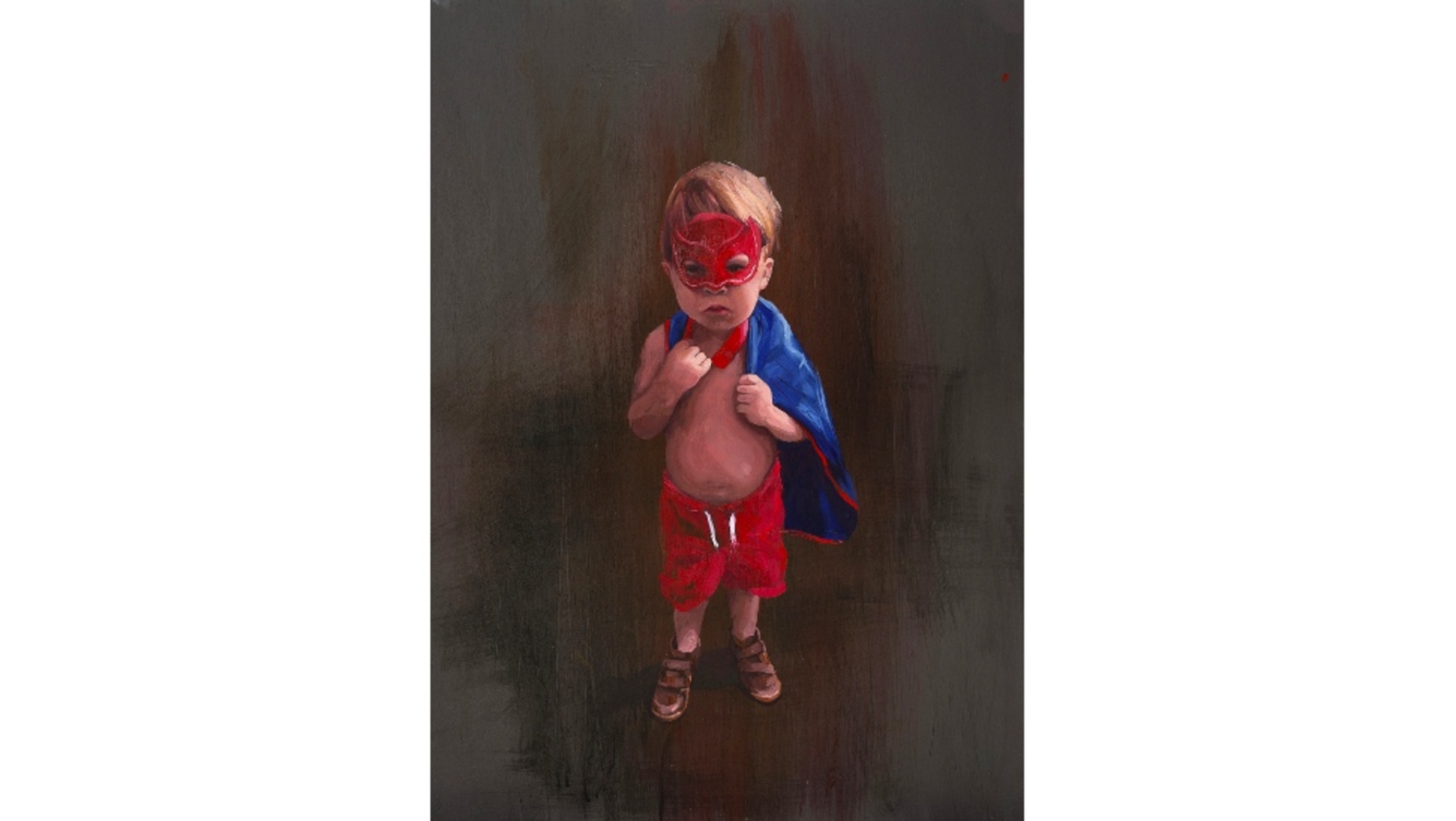 There are several themes in my work but it all comes down to us, the human condition; what do we all have in common and what differentiates us? Why we are the way we are? What's hard wired and what do we have control over? The fact that we can be rational and irrational all at once. It's our contradictions that I find interesting.
I aim to use my materials to communicate these tensions, contrasting detailed work with loose marks, earthy tones and synthetic colours, tenderness and violence in the way the paint is applied. This all comes together to make something flawed and slightly off but hopefully beautiful at the same time.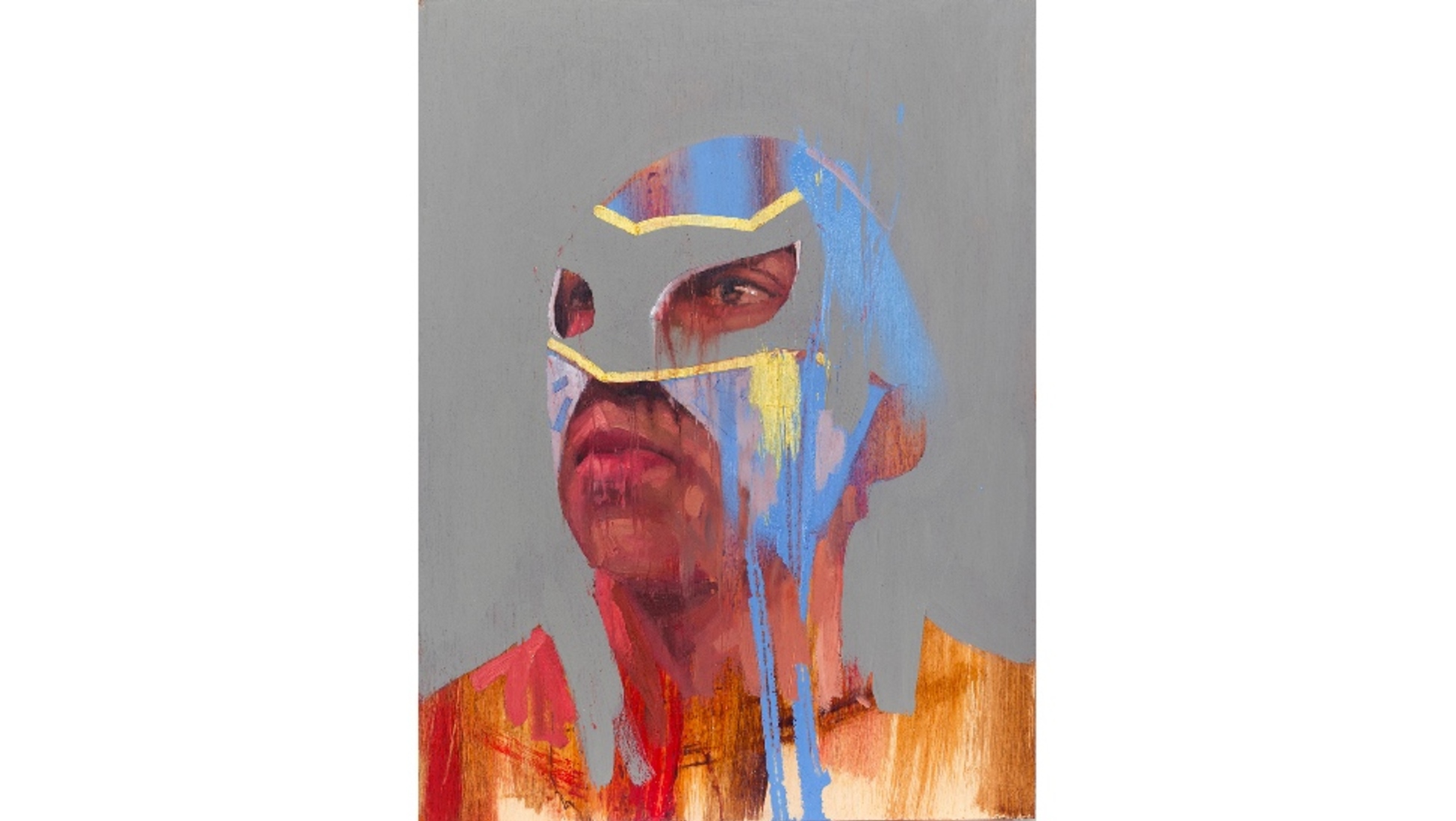 We've heard that you set up a charity in Africa, can you tell us how this has inspired your work?
I have always felt things quite deeply. I remember watching charity campaigns on TV when I was younger and just feeling awful. Shortly after I graduated from university, my best friend and I decided we wanted to set up a charity to help support education in Africa and so Pass It On Africa was born. Our motivation came from a trip to the Nairobi slums in Kenya and in particular our encounter with the Tenderfoot self-help school.
Since then it has grown far beyond what we imagined and we have now completed 5 school build / expansion projects in Kenya, Ghana and The Gambia respectively. At times this has been very challenging as it has all been in my spare time, but what I have gained in terms of inspiration for my work has been invaluable. Firstly, spending time in Africa has provided me great source material for my portraits. Secondly, as part of our fund raising we host an annual Superhero themed fun run in Brighton where thousands of children and adults run up and down the seafront in costumes. This was the starting point for my work on masks and exploration into identity.
Thirdly, the privilege of witnessing first hand both the day-to-day concerns of the developing world and my own culture has been surprising. Excess and greed is present in both extremes but so is hope and kindness. The cultural disparities are huge, but at the same time there are behavioural universals that transcend culture and this is what drives my ideas.
How did you come to Catawiki?
I was introduced to to Catawiki by one of your experts, Anthony Chrisp. I had been showing work with him through his gallery Zero Cool for about a year and when I heard about the auction set up I jumped at the chance of being involved.
Can you tell us something more about the exhibition and online auction?
What I like most about selling through Catawiki's Art auctions is the ability to control my own work without gallery involvement. I love organising my own exhibitions, from marketing to installation there is nothing quite like seeing the acorn of an idea turn into a fully blown show. Shipping work soon after it is created is a great thing, but it is a shame that it does not get seen in the flesh by a wider audience. I like to think that a cohesive narrative runs through my collections, and I feel it is very important to hang the work with this in mind, taking the viewer through my thought process as they absorb the pieces. The most intimate way to do this is with a physical exhibition. This is why I'm hosting a show in conjunction with an online auction at Catawiki in October. The show will be open for the duration of the auction and I hope the live bidding aspect of it will create a lively atmosphere in the space.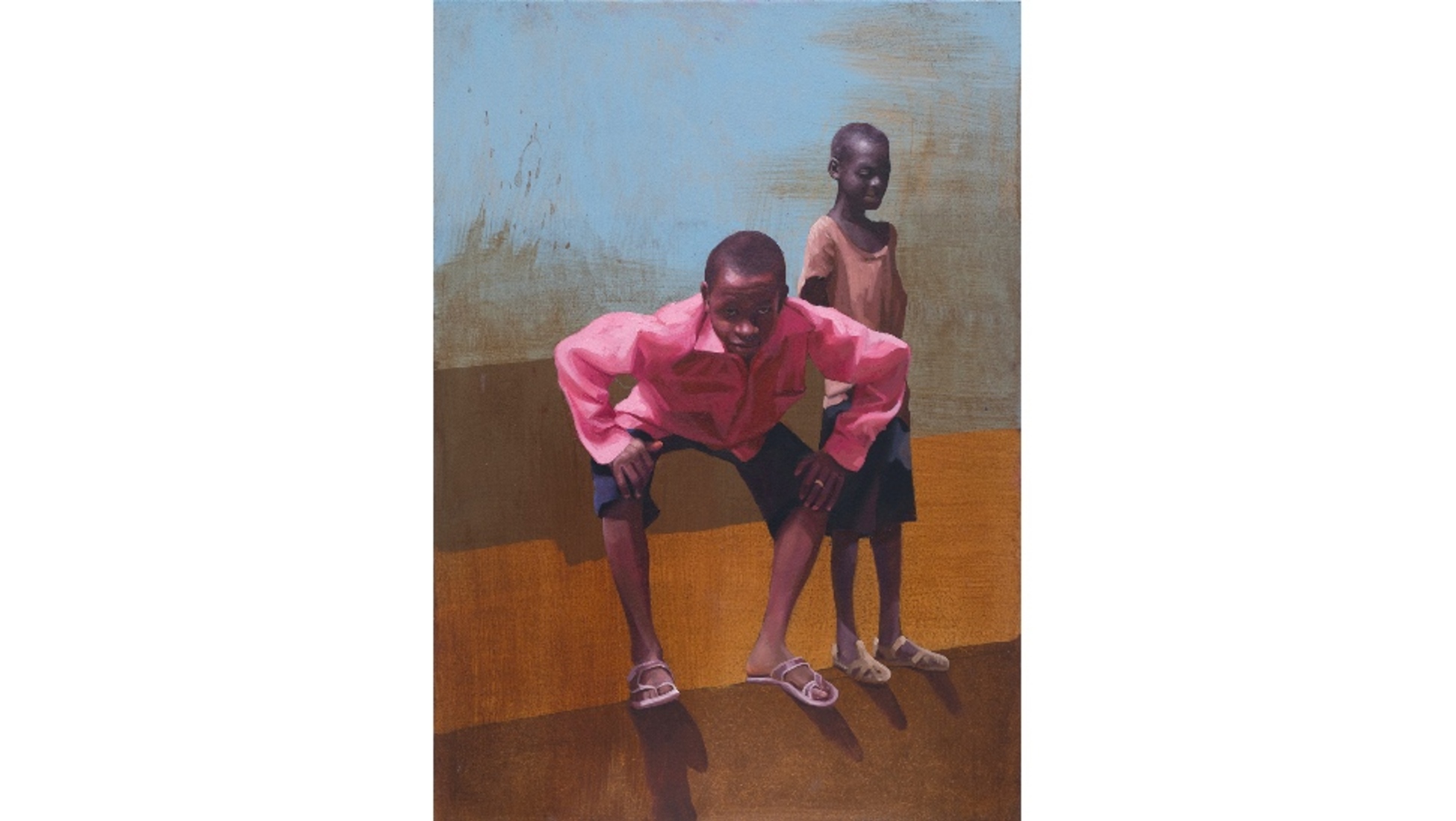 'Solidarity'
What can we expect to see there?
There will be 24 new originals created exclusively for this auction including sculptures, paintings and charcoal drawings. Followers of my work will recognise some familiar motifs but there is also something new. This has been a condensed 4 months of work and I feel that has moved my work on in an exciting new way.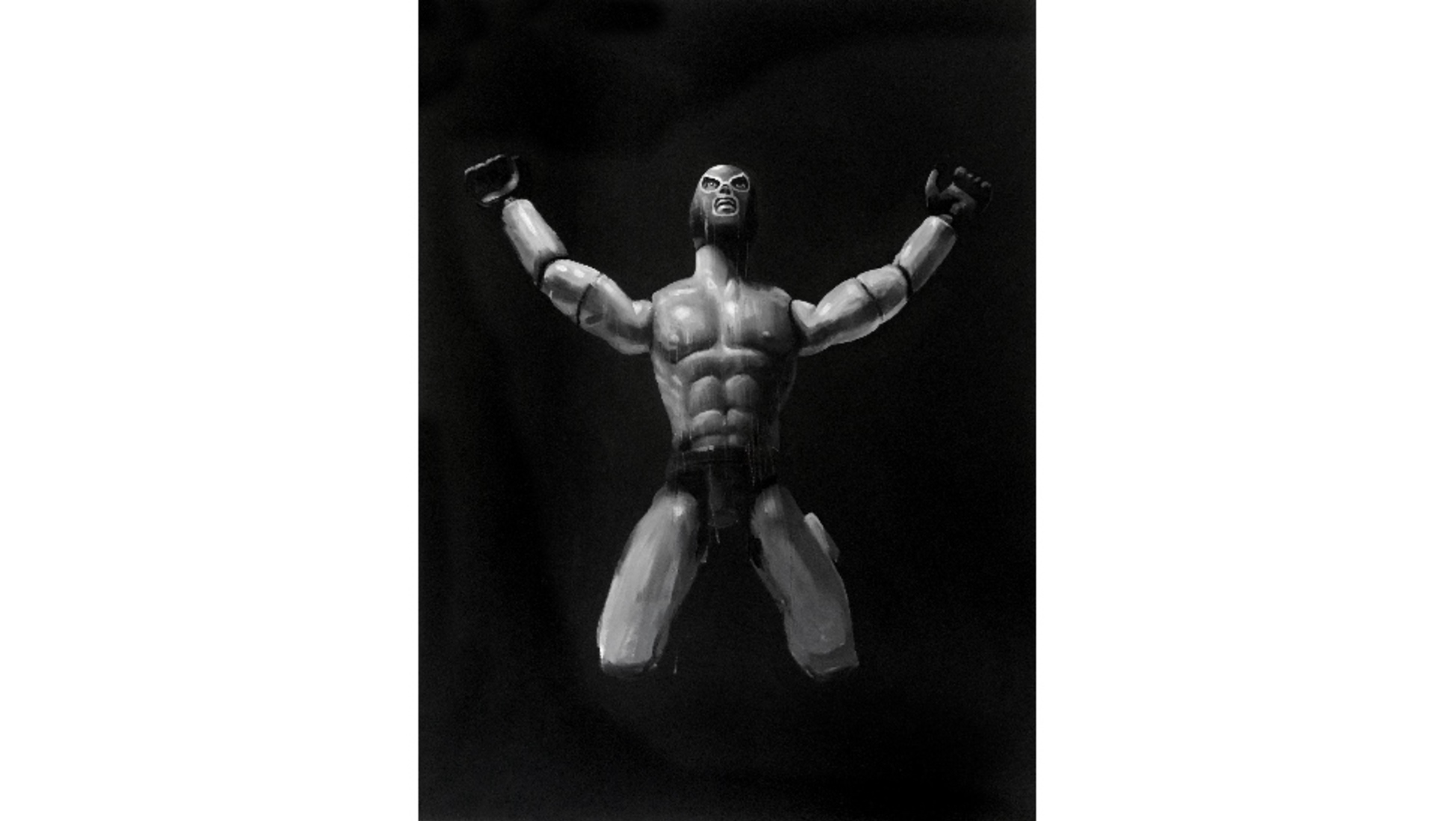 'And so it is'
Where did the show's name, KIND, come from?
I have had difficulties with sporadic episodes of intense anxiety since I was a child. Over the years I have learned to manage this. I thinks it's one negative consequence of feeling things deeply. I am not uncommon in thinking that I needed to "get on with it" or else there is something wrong with me. My wife is a Cognitive Behavioural Therapist and has really opened my mind to the human condition, of which suffering, in the form of anxieties, depression, traumas etc are all part of. Some of us feel compelled to hide these aspects of ourselves. It is not that we have nefarious intentions to deceive, it is simply human nature. It is how we have learned to interact in our social groups.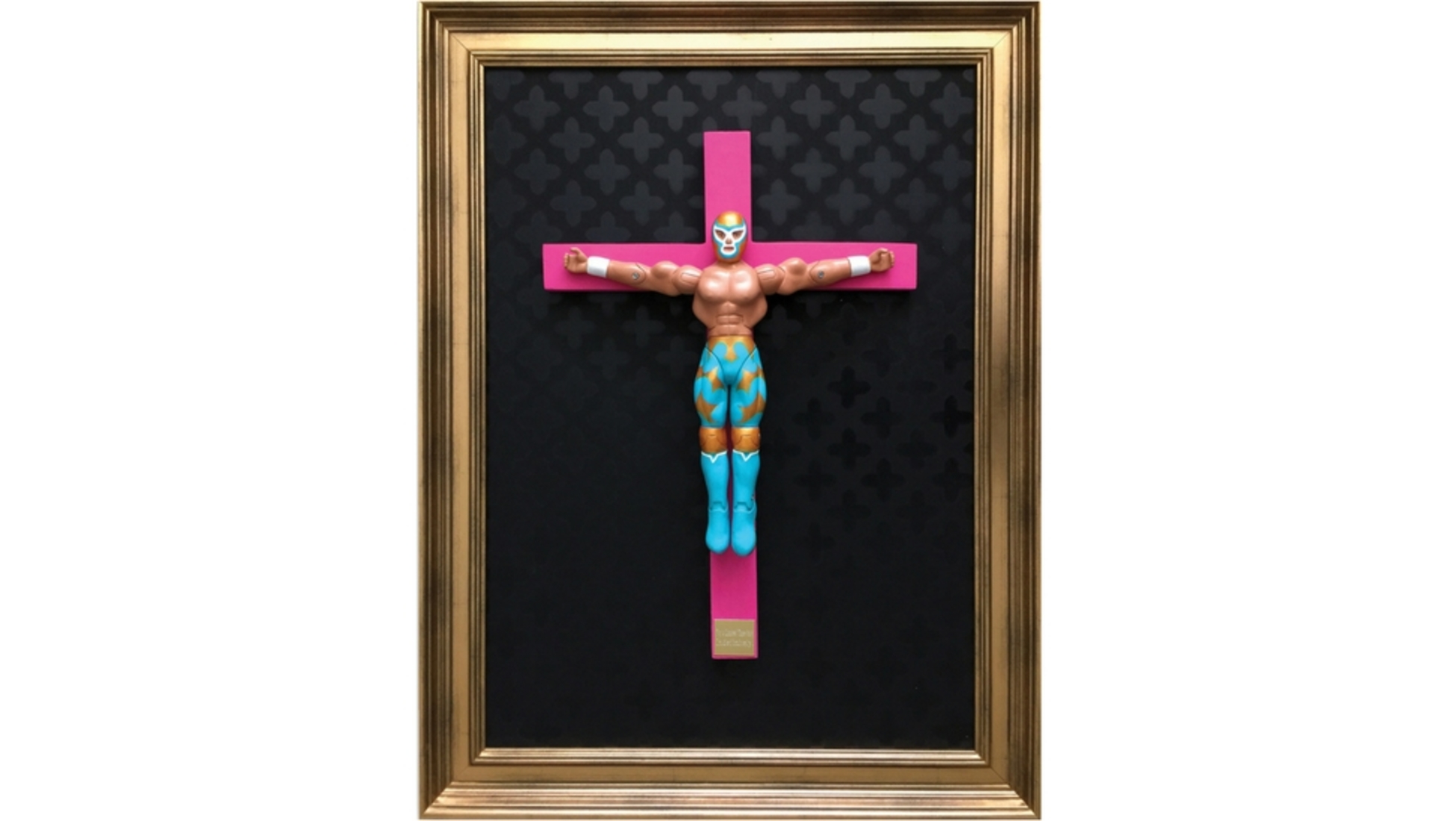 'For a limited time only, indefinitely'
Some masks are attitudes, some are literal costumes. Not all are bad for us, but the further removed the veil is from our core the more trouble we tend to find ourselves in. We learn mask adoption early in life and my superhero kids series signify our first steps into our alter ego existence. This is why I have chosen the title of KIND for the show, standing for human-kind and kind-ness. Though I by no means always achieve it, I am finding that being kind and compassionate to myself and others is the most effective way to deal with what's underneath my mask.
Do you have a favourite work that will be in the upcoming auction?
'Will you just' - oil on board, 50cm x 70cm.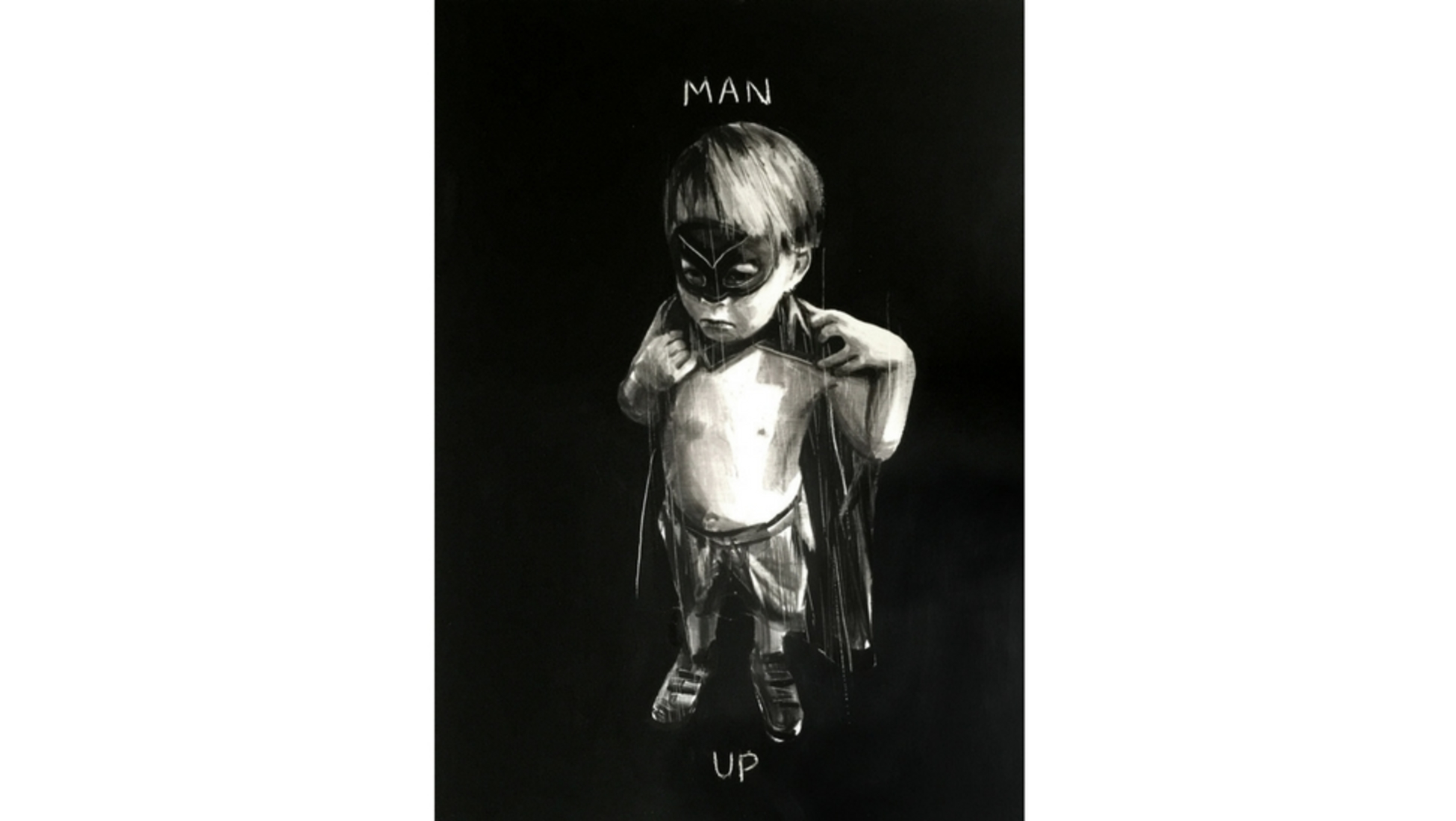 Is there anything else you'd like to share with our readers?
Every day running up to the show I will be sharing pictures and videos on my Facebook page. If you would like to sneak behind the curtain into my Studio practice then follow my page.
You too can visit this exhibition and place your bids for these exceptional works of art at our unique Matt Lambert auction. The auction is running from the 27th of October to the 5th of November (2017). If you're also an artist looking to sell their works online or if you simply have exceptional items to sell, register here to get started selling with Catawiki.