In collaboration with Surya Rutten and Sarah Orford - Asian Art & Objects / Buddhism Experts

Gautama Buddha, better known as Buddha, once said "If anything is worth doing, do it with all your heart." His profound teachings and enlightened wisdom have touched lives for thousands of years, and sculptural representations of Buddha and his deities have historically been an important artistic tradition in cultures all across Asia. These now antique sculptures are of great interest to collectors and those seeking a greater understanding of life. Discover some of our experts' favourite Buddhist statues to have sold at our Buddhism auctions and take a look at our top tips on what to consider before buying or bringing your Buddhist statue to auction.
5. Large Amitābha Statue From Japan - 19th Century - €1,500
Amitābha, also Amida or Amitāyus, is a celestial Buddha described in the scriptures of Mahāyāna Buddhism. Amitābha is the principal buddha in Pure Land Buddhism, a branch of East Asian Buddhism. Amitābha means 'infinite light' so Amitābha is also called "The Buddha of Immeasurable Life and Light". This
double depiction
is a delightful piece and makes a really beautiful collector's item.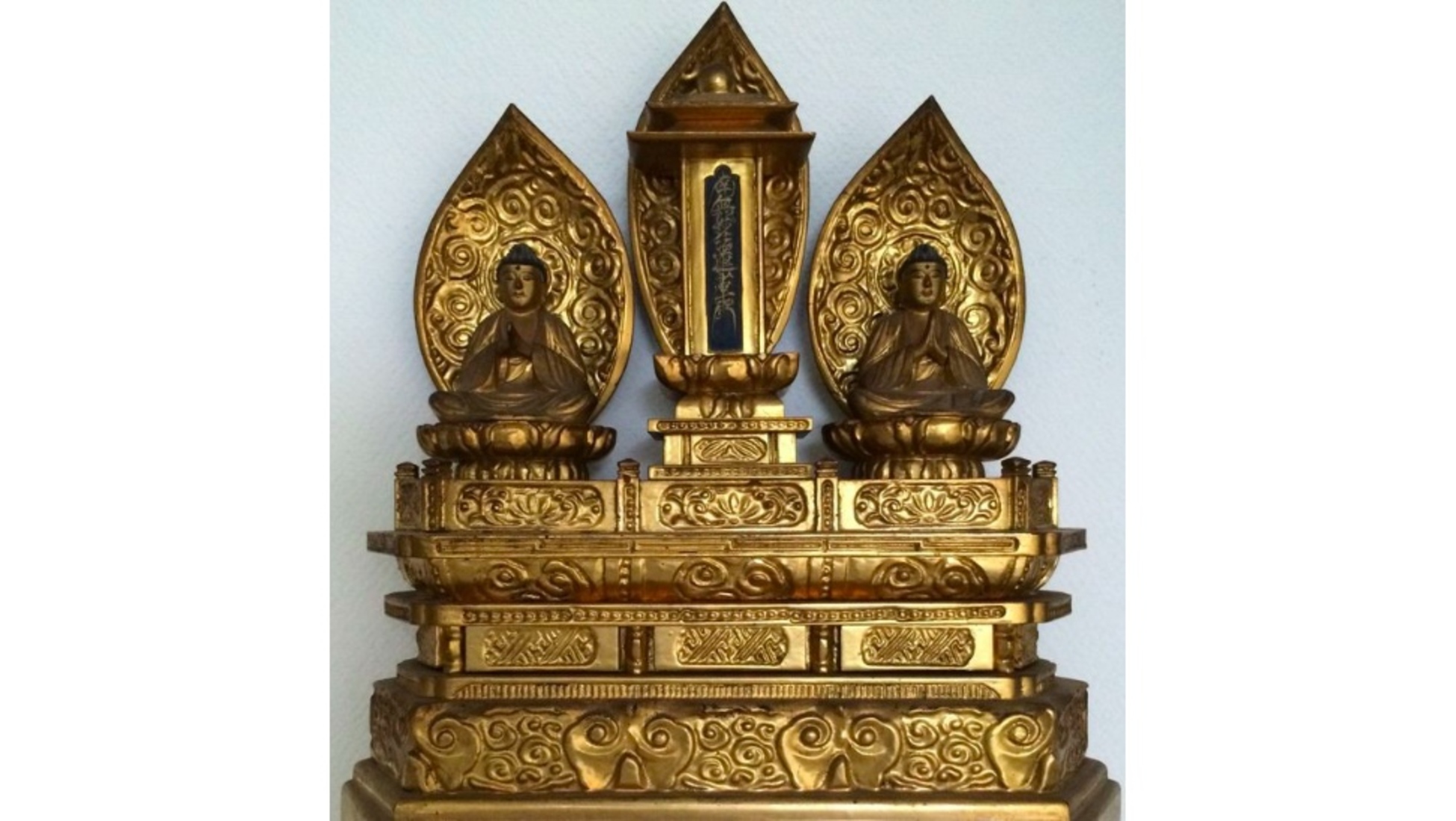 4. Bronze Buddha From China - 1933 - €1,707
This beautiful bronze Buddha is holding his hands in Namaskara, or Anjali mudra position, the hand gesture that represents greeting another being with the utmost respect and adoration for the Divine in all. The Namaskara Mudra can be expressed with palms at the heart level or at the forehead. Why? Because only with the heart, or with a deeper spiritual insight (third eye) can one truly see that we are all expressions of the same light.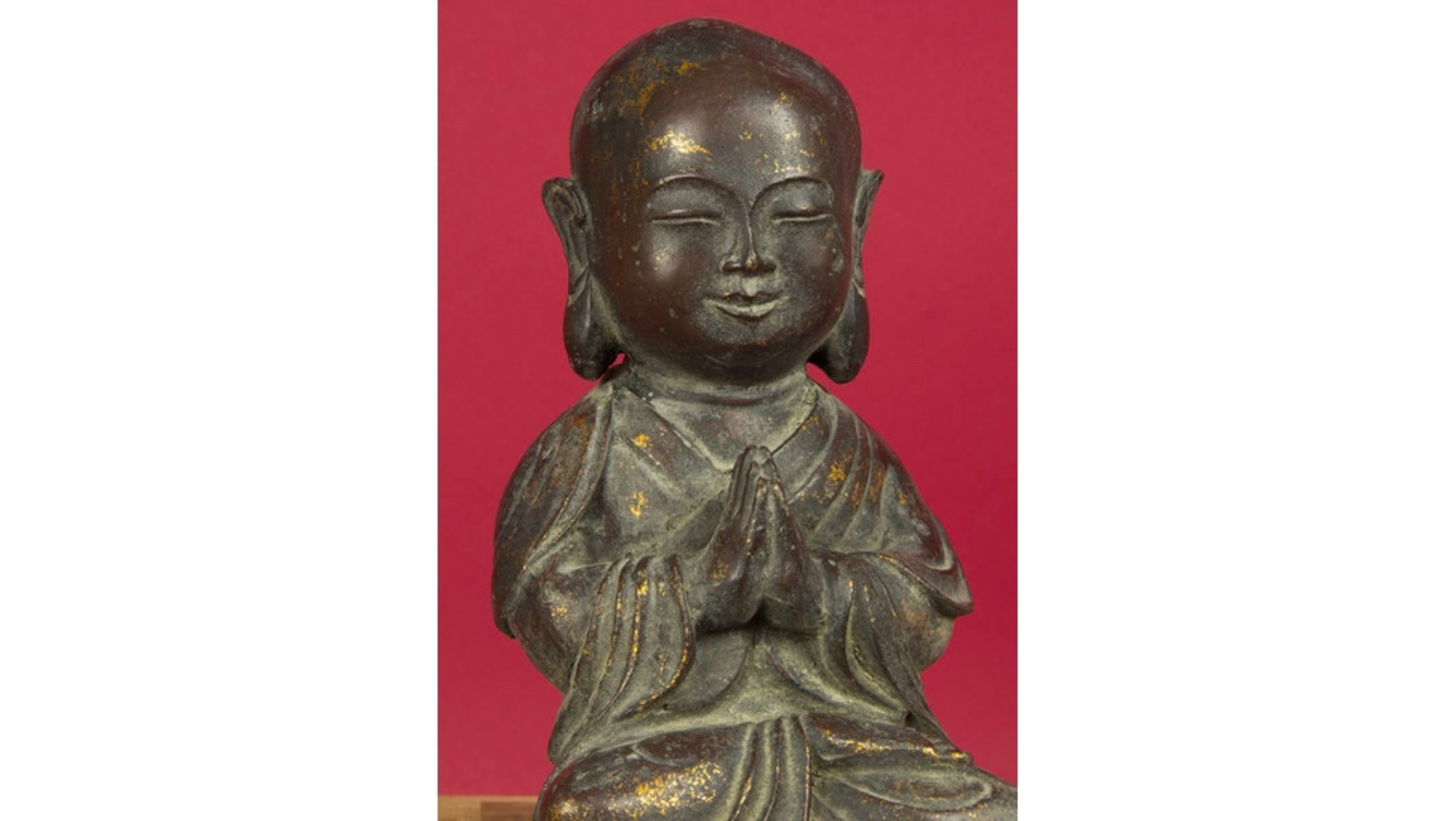 3. Guan Yin Statue From China - 19th Century - €2,645
One of the most beloved Eastern deities, Guan Yin represents compassion and mercy. It is thought that Guan Yin's origins go back to Taoism, the indigenous religion of China, before Taoist deities were incorporated into Buddhism. This statue once had gilded Chinese lettering at the back though this has faded with time. However this piece is still an exceptional find, preserved since the 19th century and depicting this peaceful female form.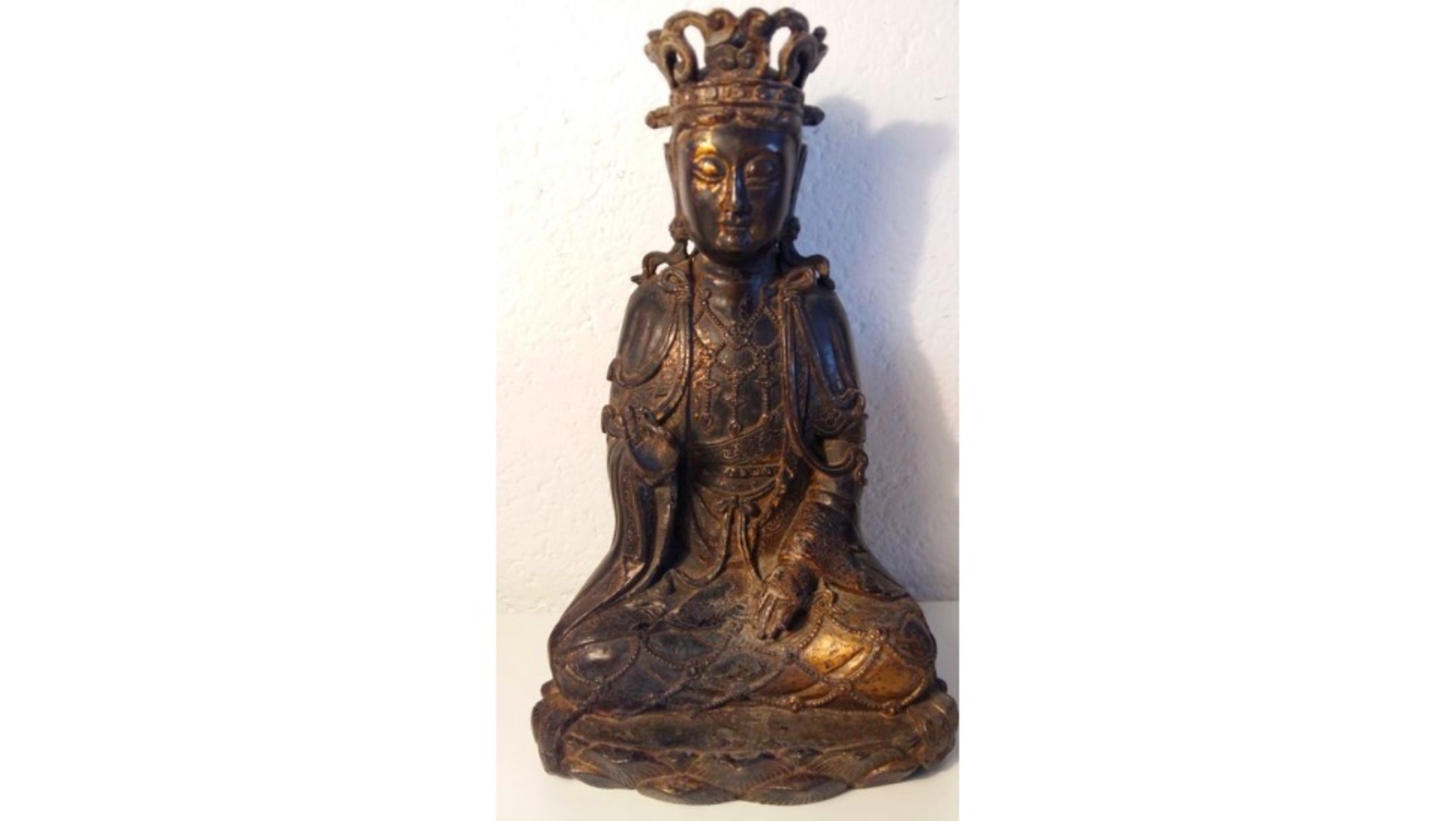 2. Large Buddha's Head from China - 16th Century - €3,091
A once very large marble structure of the full body, this remaining head of Buddha is an excellent Asian find. Typical of most Buddha depictions, this Buddha has half-closed eyes which show a state of meditation: looking inward into the self as well as outward. What's so impressive is the fantastic condition of the piece considering the century it was made.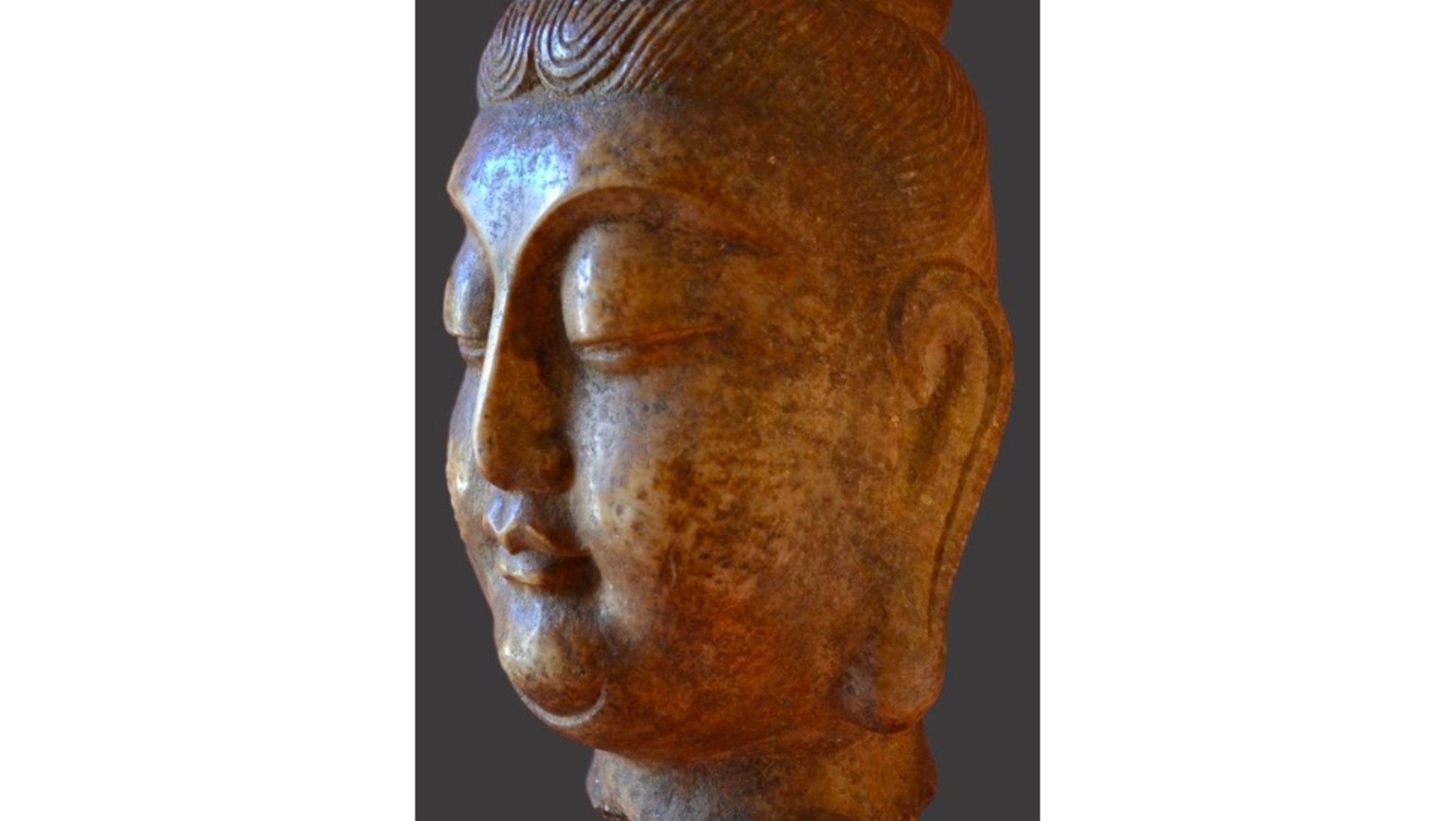 1. Bronze Figure of the Infant Buddha from China - 17th Century - €3,472
The top spot goes to this refined bronze statue of the young prince Siddhartha, who later was to become Gautama Buddha. This figure of Buddha represents an event just after his birth in the Lumbini Grove, where he sprang from Queen Maya's side, able to talk and walk. His first action was to point one hand towards the sky, the other towards the earth, and proclaim: "As in the Heavens above, and the Earth below, I alone am the World Honored One. All that exists in the Three Worlds is suffering, but I will bring comfort." Upon this proclamation, the infant Buddha and his mother, Queen Maya, were showered with fragrant blossoms, and streams of pure water. This figure certainly showered much happiness upon its buyer at auction who was delighted with this 17th century find.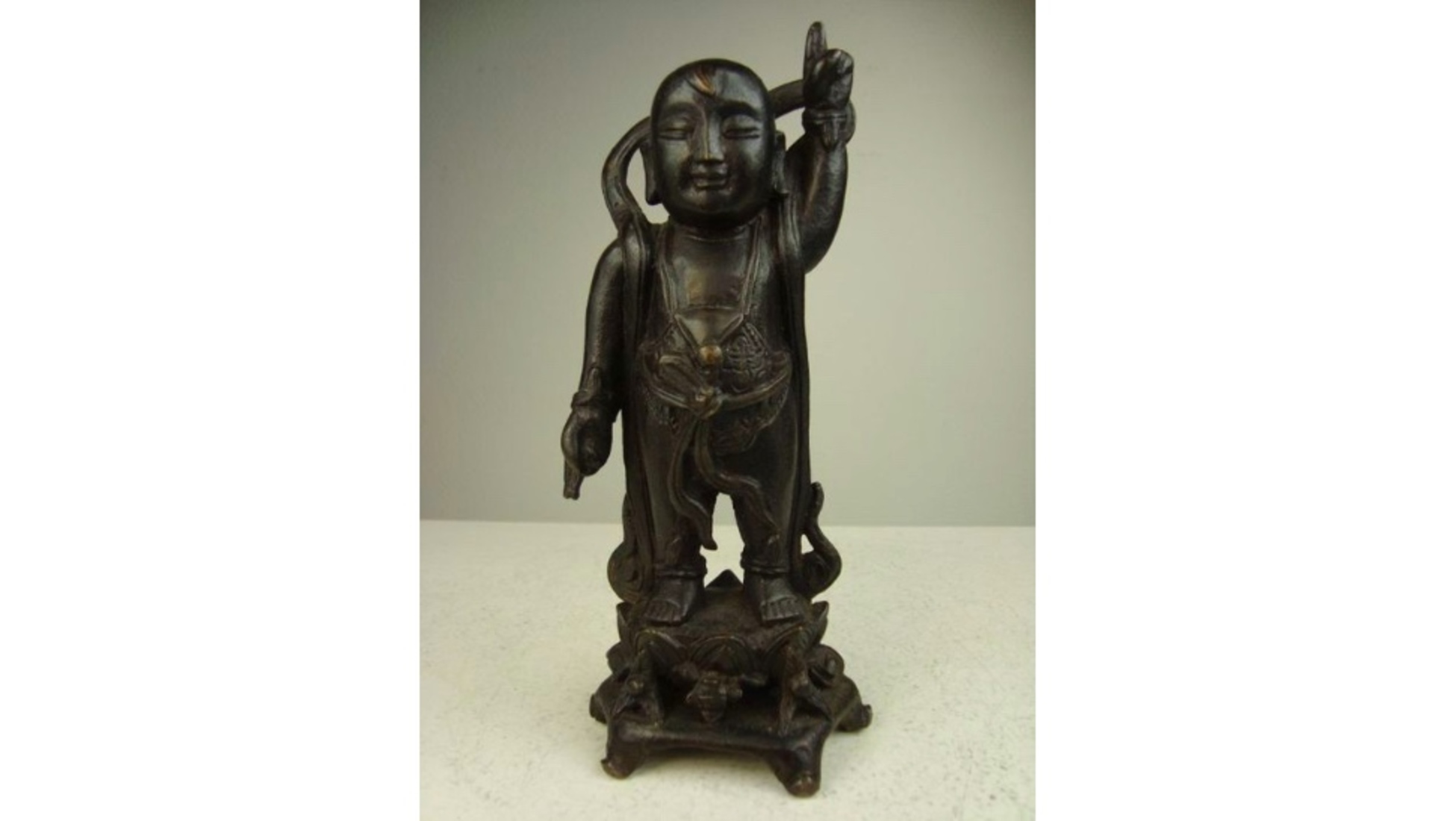 The Teachings of Catawiki: What to Look for When Buying or Selling an Antique Buddha Statue
1. Condition
Different materials obviously have varying levels of durability. Bronze and stone are the most hardy and likely to last, while others such as stucco, terracotta and lacquer can be difficult to preserve. The condition can affect the value of a statue.
2. Inscriptions
The artists who created historical Buddhist sculptures usually remained anonymous. However occasionally, sculptures were marked with certain inscriptions that indicate they were made during a specific reign under a certain emperor. These works can be particularly valuable.
3. Style
Buddha has been depicted in over 100 different traditional poses, each illustrating a significant event in his life - or past lives. The pose usually has specific relevance or meaning and depending on what a buyer is looking to have represented in their statue, this can be a factor determining value.
4. Quality
As with all art, Buddha statues have been made by a wide variety of artists with varying abilities. A quality-made and visually appealing Buddha with a definitive and 'nice' face is more likely to be popular when it's time to bid.
5. Authenticity
Nowadays, Buddha statues are commercially produced on a mass scale which can make it difficult to trust what is authentic and what it not. However, if you're looking to buy or sell a genuine antique or truly special Buddhist statue, our team of experts are on hand to guarantee that only real, exquisite and exciting Buddhist collectables are put up for auction.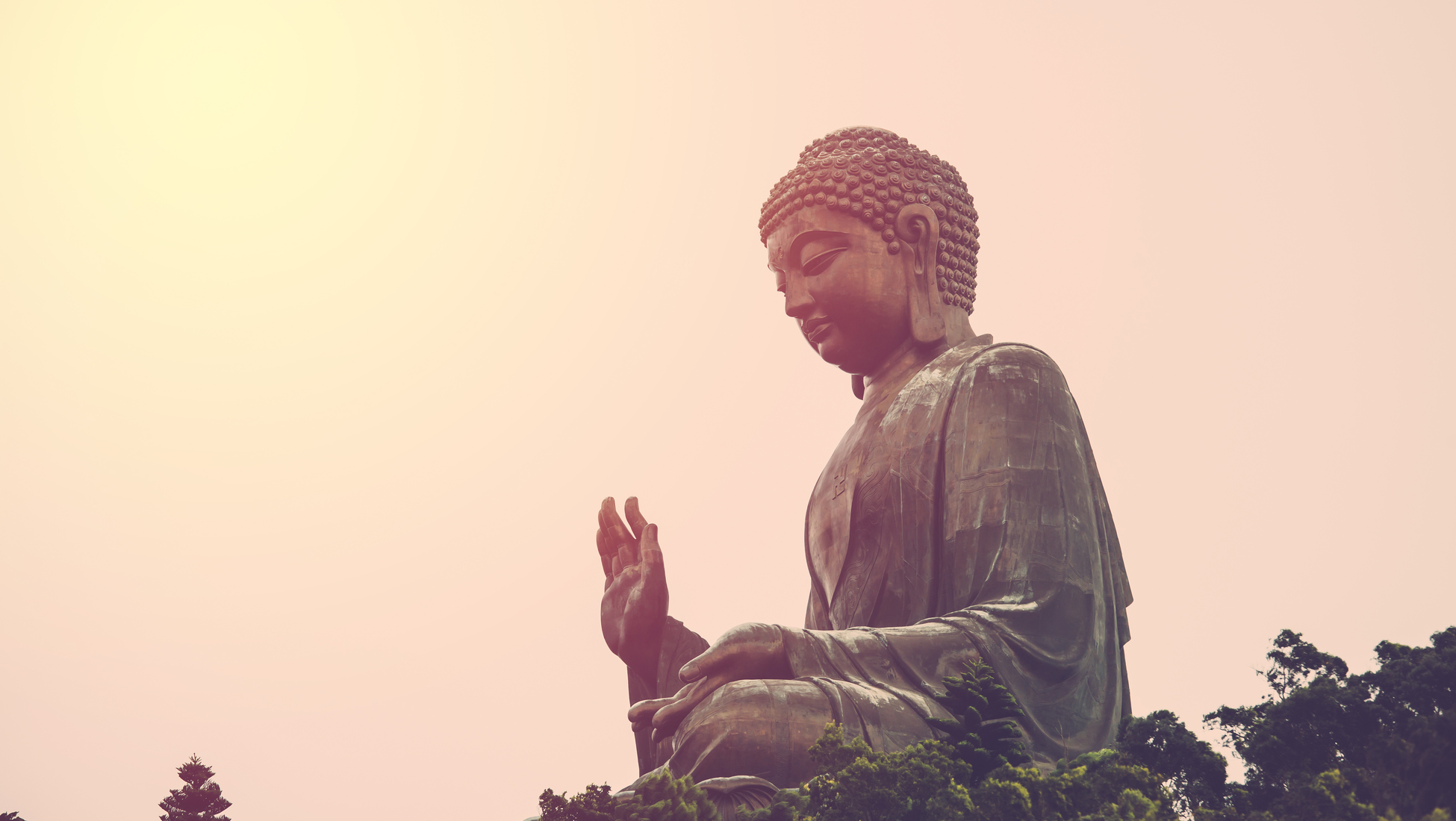 Owning a Buddhist statue can help you achieve inner peace and remind you to keep a positive mindset. They are also historically and aesthetically of great interest. If you're looking for a Buddhist statue, you can browse our Antique Buddhist & Taoist Art Auction
Or if you would like to sell a Buddhist sculpture or other collectable, you can register as a seller. It's free to sign up and our team of experts are on hand ready to help you. Namaste.