It's true, every piece of jewellery tells a story. The jewellery we wear is personal, precious and helps define how we present ourself to the world. So when buying new jewellery, it's important to buy items which are high-quality and reputable. One of our jewellery expert Natasha Mulder reveals her top tips for buying jewellery to help ensure you wear only the best.
Jewellery has to be expensive, right?
Jewellery is supposed to make the wearer feel fabulous. That doesn't have to mean that every piece of jewellery you own needs to cost a fortune, but sometimes it's worth paying that bit extra for really special and luxurious jewellery. Once you decide to pay this extra amount, it's important to buy the right jewellery for you. Expert Natasha Mulder advises to go with classic jewellery: "Diamond bracelets are a great investment. Their simple, pure design makes them easy to combine with outfits and you can wear them on many occasions."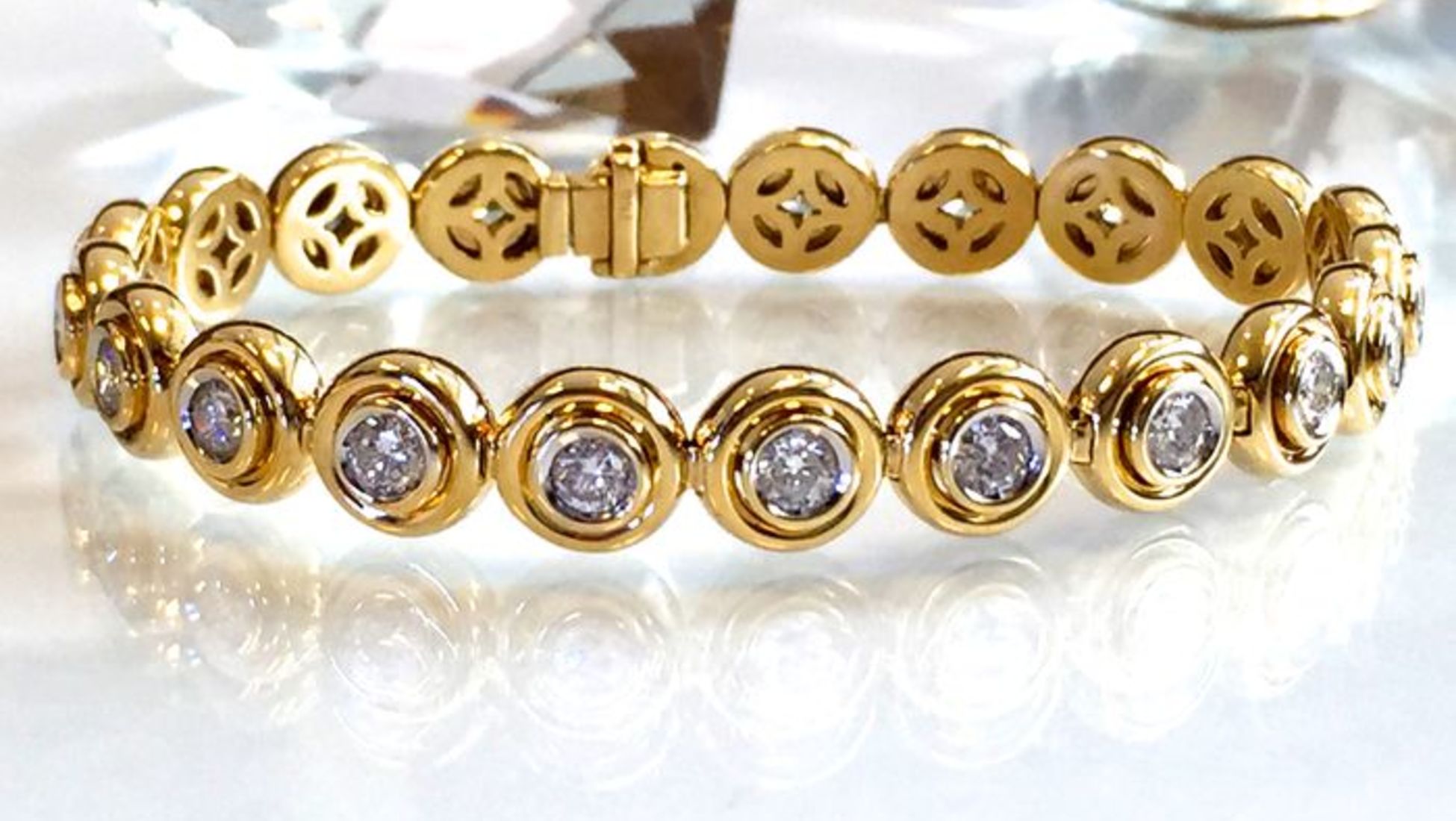 Buying from the Best
So you've decided to buy a luxury piece of jewellery. So far so good. But how do you know which jewellery is really worth the money? Our expert's tip: when you're ready to spend a lot of money on a piece of jewellery, you should carefully check if the piece has been accurately crafted. It is important to know where you are going to buy your jewellery as well. It is recommended to choose a trustworthy seller. Catawiki is the ideal platform for this because every piece of jewellery up for auction has already been carefully reviewed for quality and authenticity and hand-picked by our auctioneers.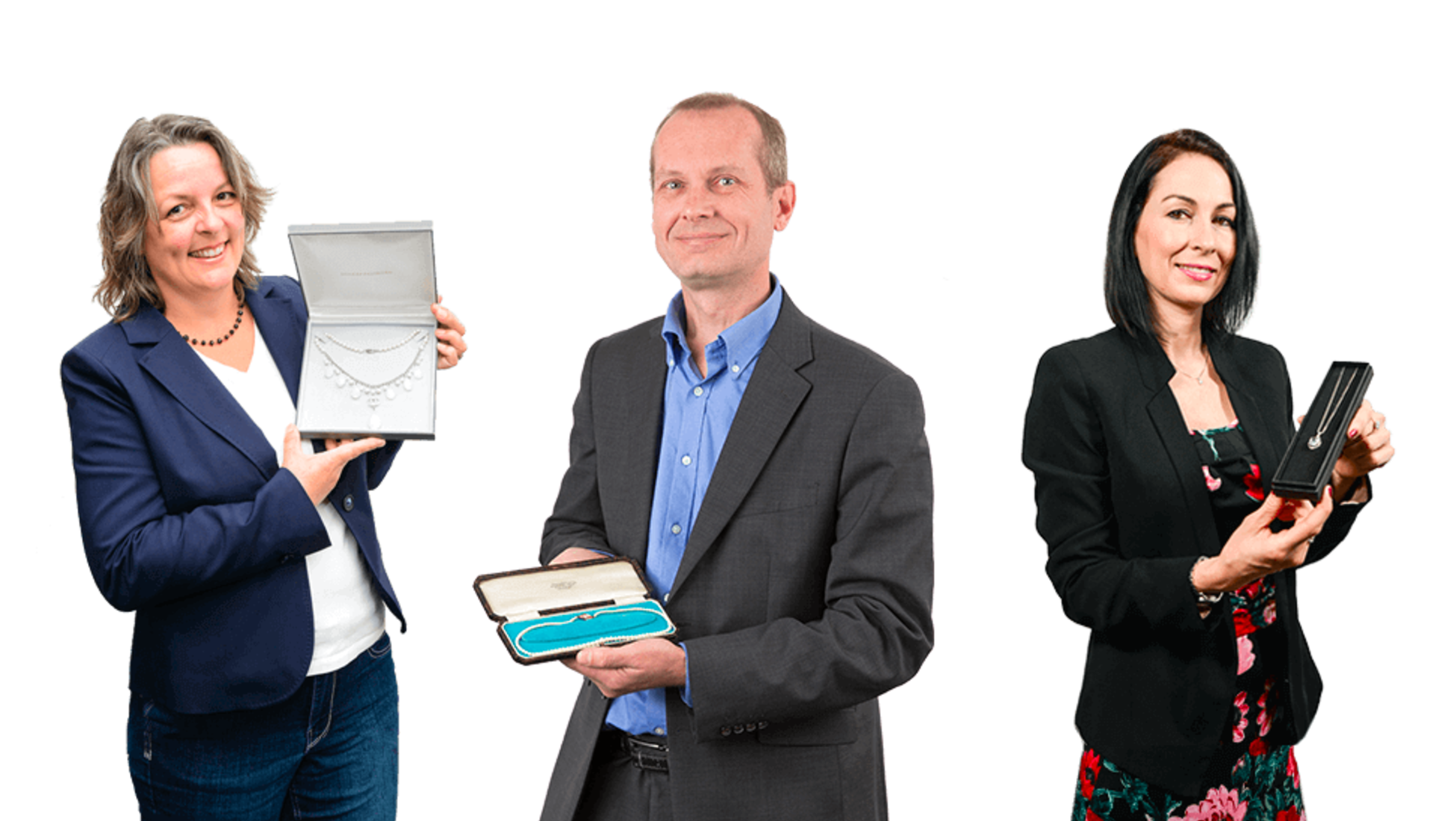 A few of Catawiki's jewellery auctioneers. From left to right: Iris Hendriks, Jonathan Cox and Natasha Mulder
Tiffany or Toffany?
If you follow the advice of Natasha Mulder and choose a trusted seller, you should not run into any problems with counterfeit pieces. Nevertheless it might be helpful to be able to be able to distinguish fakes from authentic jewellery yourself. For this reason, gold and silver jewellery always shows a so-called hallmark. Natasha explains: "With gold jewellery, you often will find the number 585 (14K) or 750 (18K) engraved on the piece. The silver fineness is mostly indicated with the numbers 800 and 925. These numbers show the proportion of precious metal in relation to the other metals". The absence of such a stamp suggests that the piece of jewellery is merely gold or silver plated.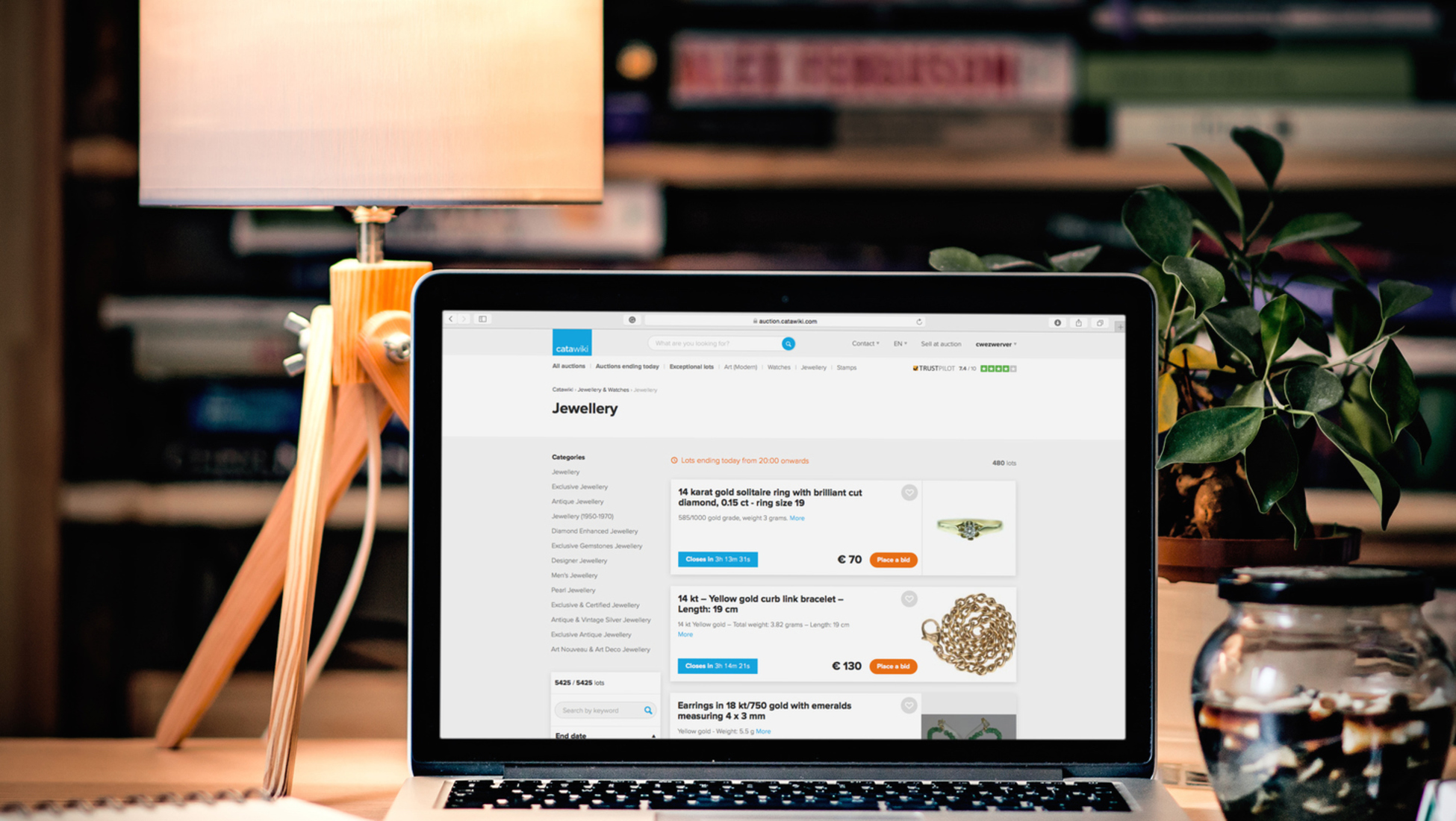 Is jewellery also suitable as an investment?
Whether stocks, cars or art, many enthusiasts justify new purchases as an investment. But is that the way you should look at jewellery? Not really, says expert Natasha. "If you purchase an expensive piece of jewellery, you should go for a piece which you really love. In many cases you won't get back what you've spent if you want to sell the piece in the future. A piece of jewellery is not like an artwork which value increases automatically the older it gets. "Nevertheless, it may still be worthwhile looking in the attic or in the jewellery box. Natasha says, "Right now many people are investing in jewellery, which makes diamonds and coloured gemstones stable in value."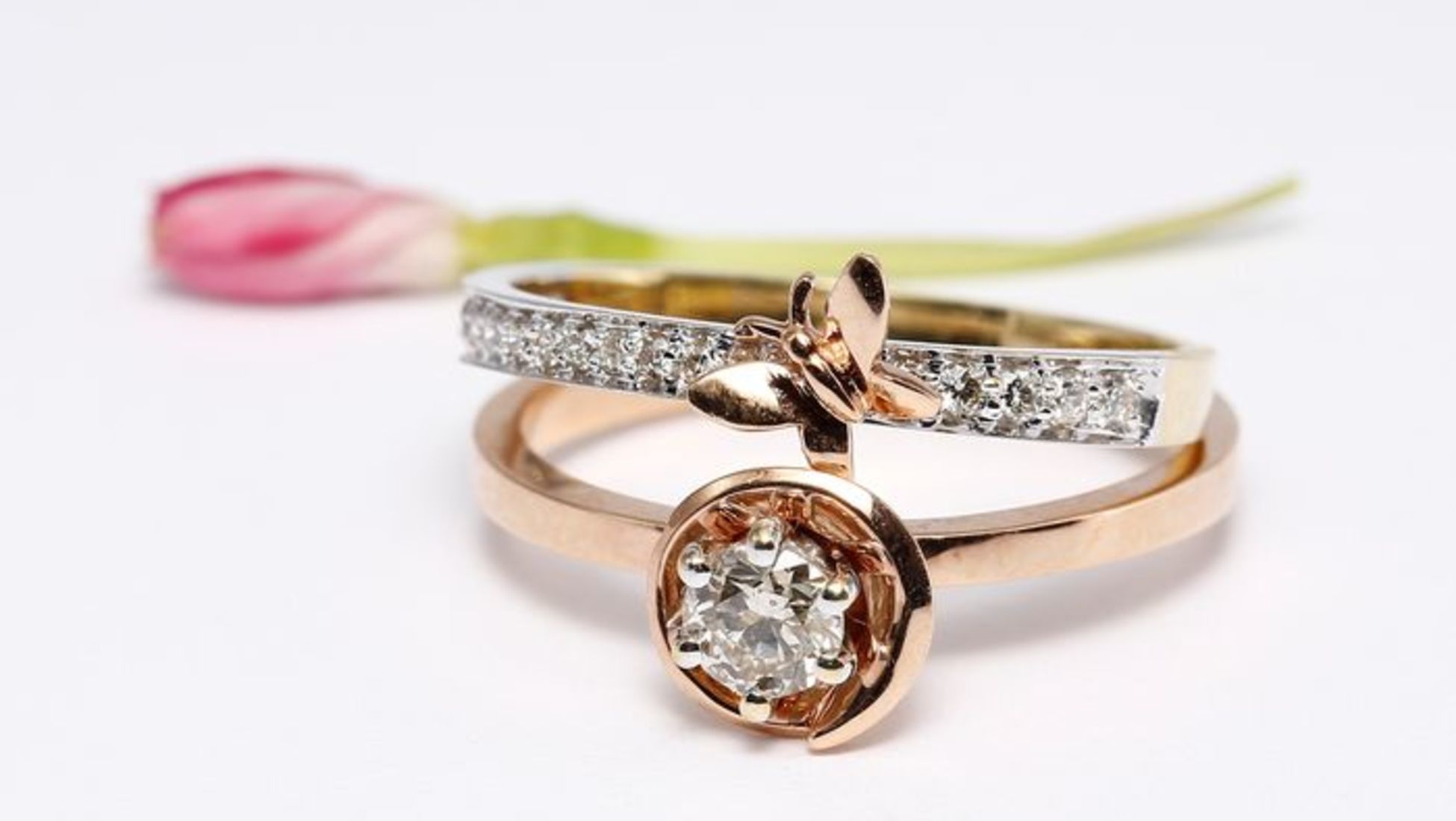 Now that you have some expert tips and tricks, have a look at our Jewellery auctions and find your next eye-catcher! Did you know that you can also sell your jewellery at our auctions? By simply registering as a seller you too can start selling jewellery online!