By Horst Klover | 18th May 2018
In our Expert Talks, we hand over the metaphorical pen to one of our experts to discuss a subject in their field of expertise. In this edition, modern art expert Horst Klover answers a question that has probably crossed the mind of many: why exactly can Andy Warhol's soup cans be called art?
__________
Around 1965, the bright smiles and provocative flashes of the city and its advertisements suddenly began popping up on gallery and museum walls: pop art was on the rise in the USA and Europe. Before this, the confusing play of forms and the unintelligible symbols of abstract painting had prevailed in those places. No common man or woman dared to enter these temples of good taste; it was the playground of the rich and their household, which included many art critics.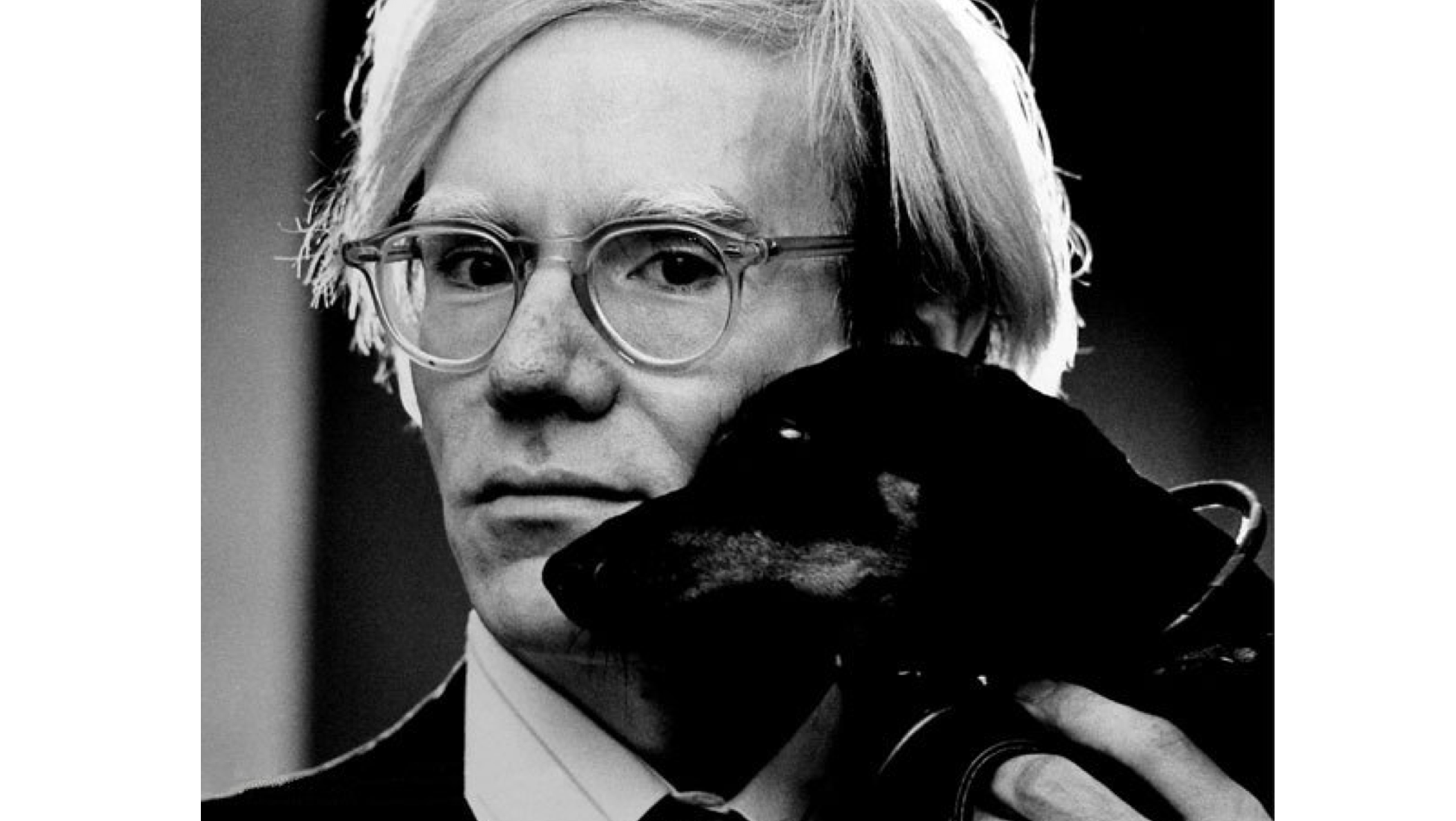 Andy Warhol (1928-1987) was a leading figure in the pop art movement
A handful of artists did not want to conform to brush-wielding prince-painters and their potent collectors – and to have them prescribe to them what 'good' painting was. They chose motifs and themes for their art that everyone could immediately grasp, images which were already everywhere in industrial and media-rich societies: on the pinball machines of arcades, in comic books, in magazines, in the supermarket and of course on TV.
What's amazing is that this movement originated simultaneously in cities like New York, Los Angeles and London, independently of each other. The time was ripe for pop art: popular and democratic art. In the mid 60s the movement developed into an unmistakable, international style, whose icons today are recognised everywhere across the world.
Art & life
The abolition of the separation of art and life was an important idea at the beginning of the movement. Painters like Robert Rauschenberg and Jasper Johns, inspired by their European teachers, began to incorporate objects from everyday life and consumption, such as street signs and beer cans, into their paintings and sculptures.
Without knowing each other, Roy Lichtenstein, James Rosenquist, Andy Warhol and Tom Wesselmann began to make the worlds of advertising, entertainment and star cult the foundations of their art. Their works were big, loud, and glaring, just like their wonderfully trivial models.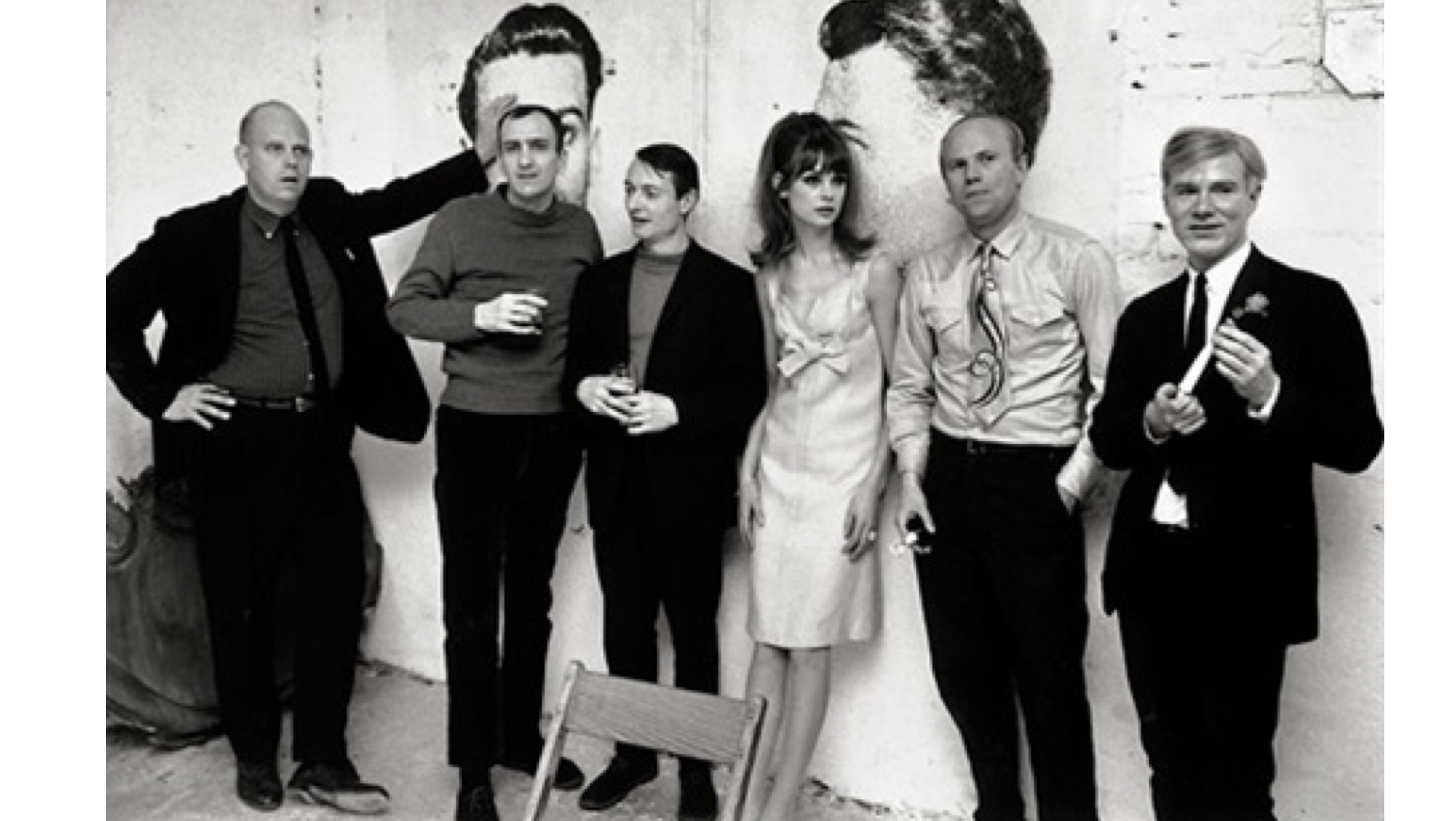 Claes Oldenburg, Tom Wesselmann, Roy Lichtenstein, Jean Shrimpton, James Rosenquist and Andy Warhol

Then suddenly, everything was allowed and welcome in the art gallery, from Campbell's soup cans and cartoonish war scenes to megastars like Marilyn Monroe. The highly stylised press release portrait of Marilyn, printed in many colour combinations, was raised by Warhol in 1962 to the 'Mona Lisa' of our day.
What is art?
Some thinkers were quick to see in pop art the end of art itself. A bit too soon perhaps. At least the question 'what is art?' was once again asked of Andy Warhol's works...and answered immediately: everything can be art. And so, soup cans can be too.
This was the moment of complete artistic freedom. Nothing could be excluded anymore and art became more diverse than ever before. This is something that still rings true today and confuses experts and audiences again and again. However it became easier to handle art, because the judgment of whether it was bad or good was no longer necessary. Everything goes, and most pop art looks just fine, whether it's at the museum or in a personal collection.
The origins of pop art
In contradiction to what many people think, the term 'pop art' didn't originate in the USA, but rather in England. Back in the 50s 'pop culture' was on the rise in Europe - 'pop' meaning 'popular'. The word first appeared in a collage by Richard Hamilton. It stood on the muscleman's tennis racket in the middle of a flat made up of advertisements.
Across Europe, artists' groups and movements were emerging, bringing popular culture into the limelight of the art world. Arman collected watches and milk churns in plexiglas boxes, Daniel Spoerri mounted the remains of a meal on a table top and hung them on the wall, Mimmo Rotella formed pictures from torn street posters, and Eduardo Paolozzi praised the comic book because it said more about the modern urban citizen and his constant dealings with technology than every abstract painting.
So the thousand-fold appearances of the consumer society on both sides of the Atlantic became important for art. Pop art wanted to show the life of modern men, into which tin cans belong, of course – and therefore also on the walls of the galleries and museums.
__________
Visit our weekly Modern Art auctions and discover the selection of modern paintings or consult our in-house experts by offering up your painting for auction.
Discover more Modern Art | Pop Art | Paintings