By Simone | 8th November 2018

In our Expert's Choice feature, one of our in-house experts shares their favourite items in auction. For this edition, we have a very special auction: the first ever 'EYE for all' photography auction for charity. The auction will run from the 9th to 16th of November and all proceeds will go to War Child; a charity that empowers children and young people in conflict areas by providing psychosocial support, stimulating education and protecting children from the war. Photography expert Daniel Heikens shares six lots you can't miss from the auction.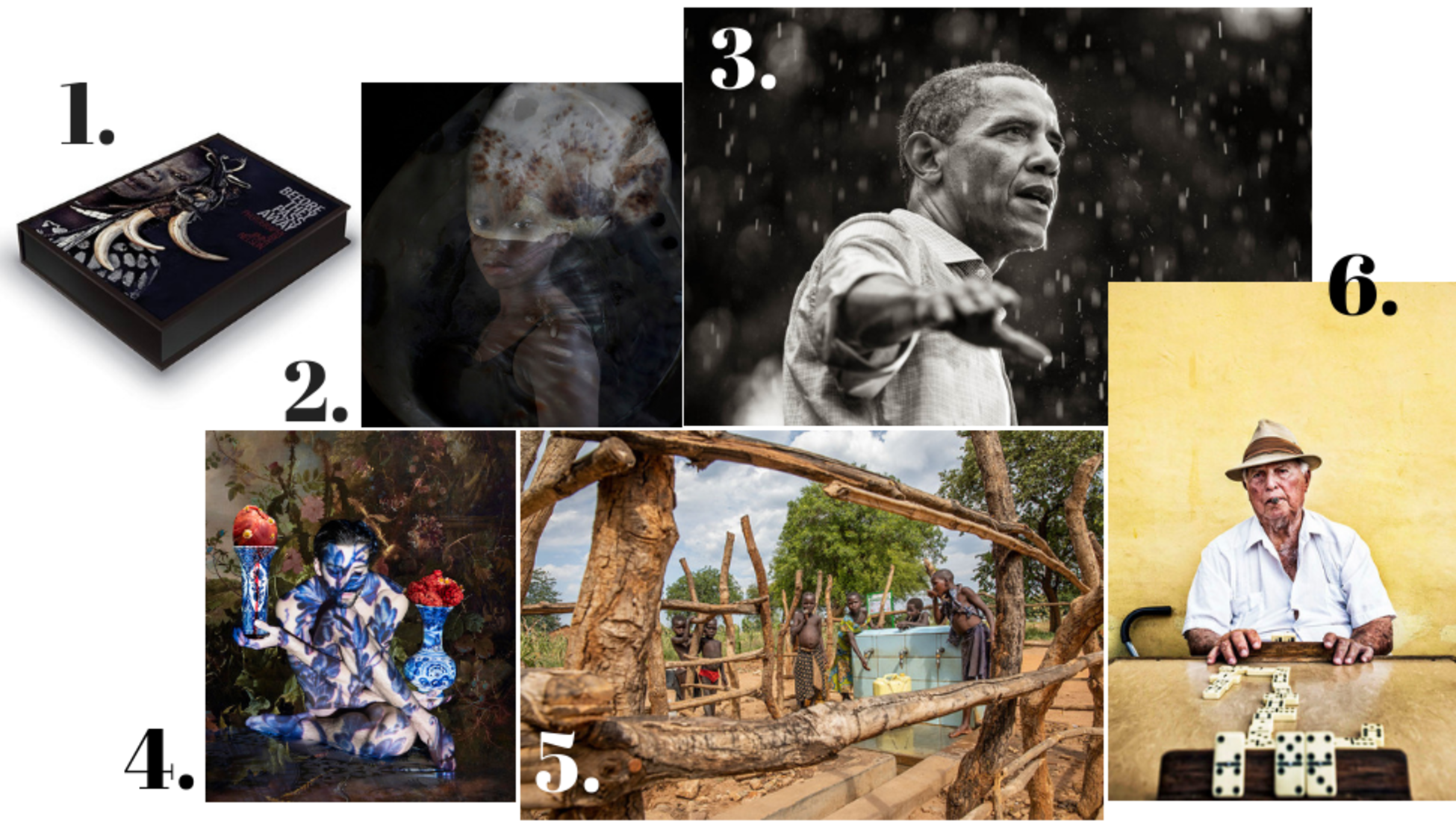 1. Jimmy Nelson
For his project 'Before They Pass Away', Jimmy Nelson documented extraordinary tribes from all over the world in their natural environment. He donates the beautiful XXL Collectors Edition book: an exclusive, limited and signed edition of only 500, including three signed prints.
2. Micky Hoogendijk
Micky Hoogendijks photography is defined by clear, iconic images that pierce through the soul. Her play between lighting and the camera leads to a magical result. Her work consists of religious and mythical themes. For EYE she donates the portrait 'Sheltered'. "The work is quite literally about the fact that I wanted to protect this beautiful, young girl from the big bad world."
3. Hans Withoos
'Heart over brains' is a print from the most recent series of Hans Withoos: Withoos meets Withoos. His ancestor, the 17th-century painter Matthias Withoos, was famous all around the world. With Hans' surprising additions to the work of Matthias, Hans Withoos he shines a new light on the 17th century.
4. Brooks Kraft
As a White House photographer for TIME magazine, Brooks Kraft has recorded 10 years of the American presidency in over 50 different countries. His portraits of Barack Obama, in particular, are masterpieces. For EYE for all, he has donated a special, limited edition of 1/1 of Obama in Rain.

5. Marco Borsato
Marco Borsato has been an ambassador of War Child for over twenty years. He donated a special work, about which he says: "Water is the source of life, especially here in Africa. It's indispensable here, near the border, where thousands of refugees cross the border to Uganda."

6. Raymond Rutting

The work 'Domino' was a part of the dual exposition "Faces of Aruba" by Raymond Rutting and Marco Borsato. Photojournalist Rutting was Dutch Photographer of the Year 1997 and 2004. The Donation includes a signed copy of the book Aruba.
About the auction
"Let's make art an investment in humanity."
- Annet de Graaf
EYE for all is an initiative from iPhone photographer Annet de Graaf, in collaboration with Catawiki. She has developed the concept into an annual event: an exposition that is meant as a place where photography and fundraising can come together. The proceeds will go to War Child's project Safe Spaces. This is about creating places where children from conflict areas can get the chance to develop themselves into fully formed adults, using psychosocial support, education and protection. To help as many children as possible that have been affected by the war, more Safe Spaces are necessary.

____________________
All of these photographs can be found in the Warchild Photography auction (9th - 16th November 2018).
Discover more photography | photo's | cameras
You might also like these articles: