Written by Thomas | 8th February 2019
For Valentine's Day this year we decided to do what we do best: celebrate our shared love for unique and hard-to-find objects. To do so, we asked some of our passionate experts, sellers and users a couple of questions. Today, comic expert Tim Plumbe, shares his story on how his passion for (US) comics started.
Tim's love for comic books started at an early age. "Before US comics became easily accessible through global online sales, I would often buy UK prints from my local newsagent. Some of my favourites were Action Force, Transformers, and Deathshead. I was fascinated by the artwork and would often ignore the actual story. When a new comic store opened near my home and I saw Todd McFarlane's Spider-man for the first time, I was completely hooked!"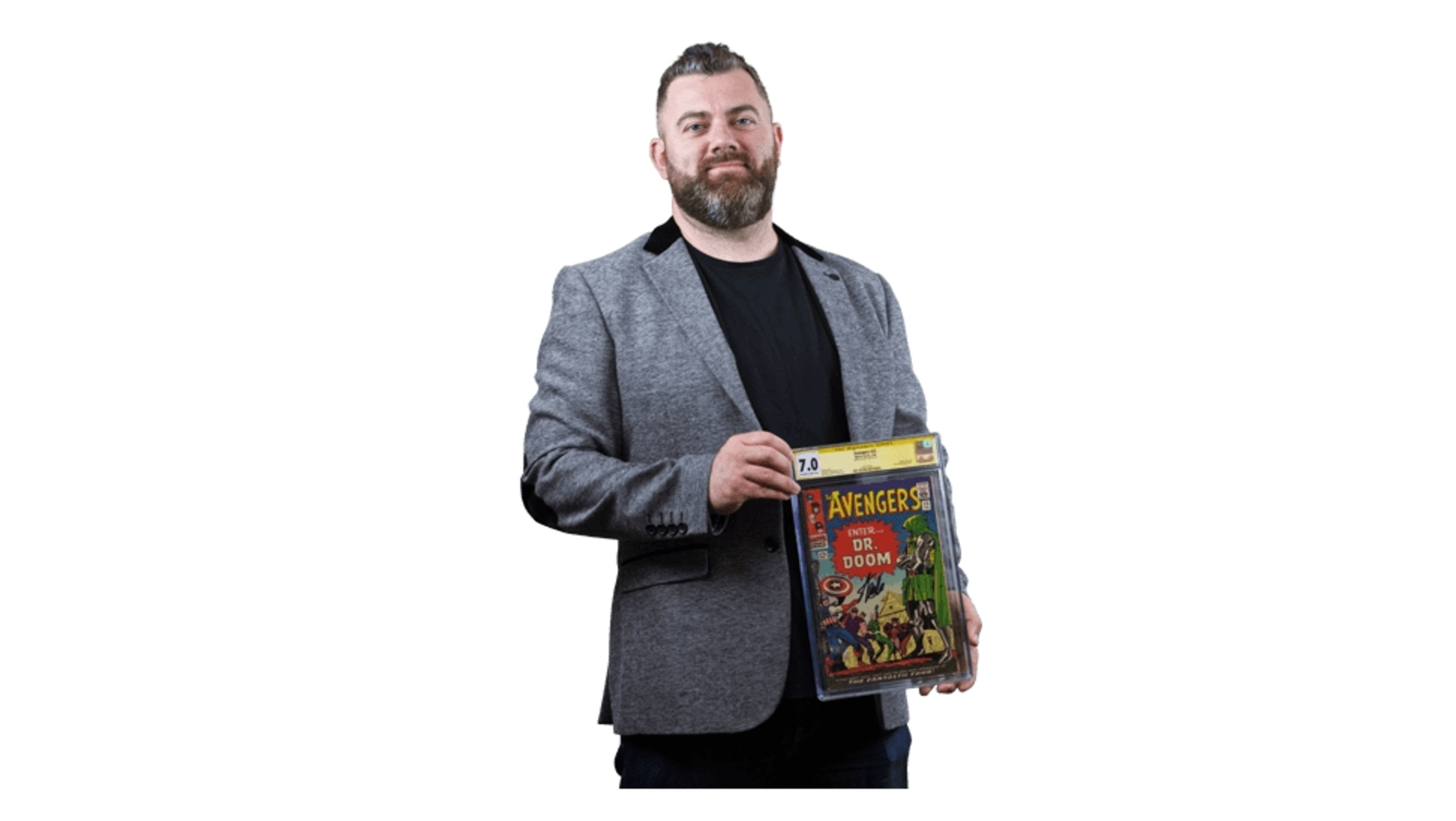 Tim's favourite part about comics, is that its readers can completely immerse themselves into a different world. "There's literally something for everyone! Whether you love the story of a good book, the diversity of complex characters, or just the stunning artwork, there's something to like for everyone. And the industry always changes. Female lead characters quickly catch up with their male counterparts, making comic books more accessible for fans of all different backgrounds and orientations.
"My most beloved comic is my CGC graded 9.8 copy of the Amazing Spider-man #238. In this comic book is the first appearance of my all-time favourite villain, Hobgoblin. Since I'm both a collector and a seller, I've owned and sold many comics. However, this is probably the only comic that I won't part with. It was a gift from my wife and kids, so although it's not the rarest comic, it's one that's definitely important to me!"
Are you a vivid comic collector, just like Tim? Or does someone close to you shares his passion? In one of our comic book auctions you'll definitely find something to love!

____________________
Discover more Comics | Original Comic Art
You might also like these articles: