Written by Simone | 21st March 2019
Just like scouring for food and taking care of our loved ones, collecting has always been part of the human experience. And not just the beautiful get a spot; the utterly abnormal is also carefully preserved. During the Renaissance the taste for oddities was cultivated to an extreme: whole rooms were designated to display an array of eerie, extraordinary and eccentric rarities, named cabinets of curiosity or 'wunderkammer'. We're celebrating the weird and wonderful antique treasures of Italy by launching a new auction: the Italian Wunderkammer. Antique expert Silvia Fini tells us more.
The Wunderkammer is a place where wonderful pieces from the natural and the artificial world lived side by side. It had the slightly unattainable, but typically Renaissance aim to "gather all human knowledge into one room".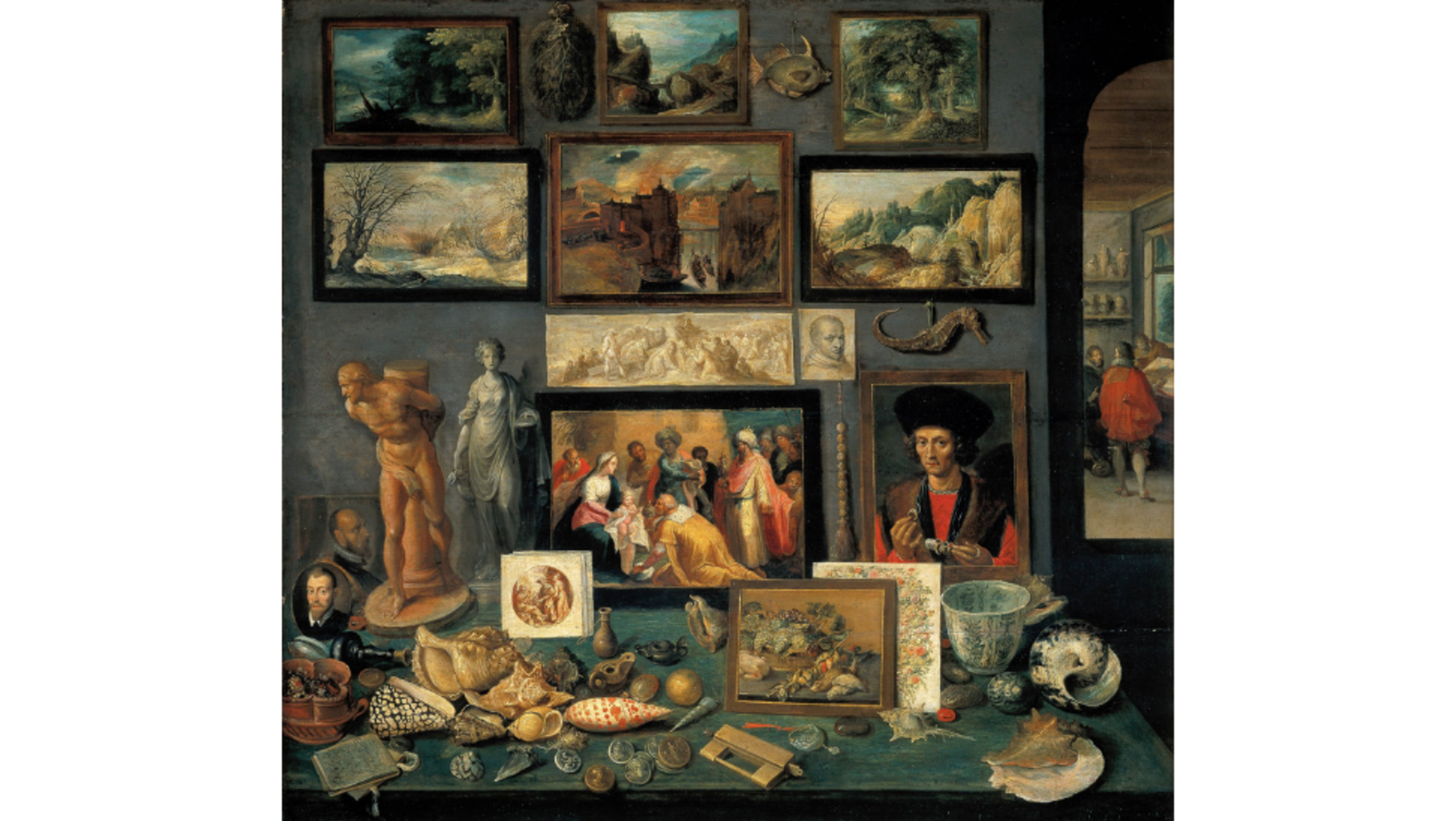 Wunderkammer painted by Frans II Francken in 1636
In Italy, the most important collections were those curated by scientists, like Ulisse Aldovandi, Ferdinando Cospi and Manfredo Settala. About his own collection, Ulisse Aldovandi said: "So great is the quantity of natural items in my museum that (I am saying this without arrogance) six months is hardly enough time to see it all."
Aldovandi had a great many artists working for him making thousands of watercolour illustrations, mostly botanical, as nature was the protagonist of his collection. Over the years, he was able to gather 18,000 natural items and 7,000 dried plants that were all documented, leading to an immense publication that was considered the most complete description of nature up for that time.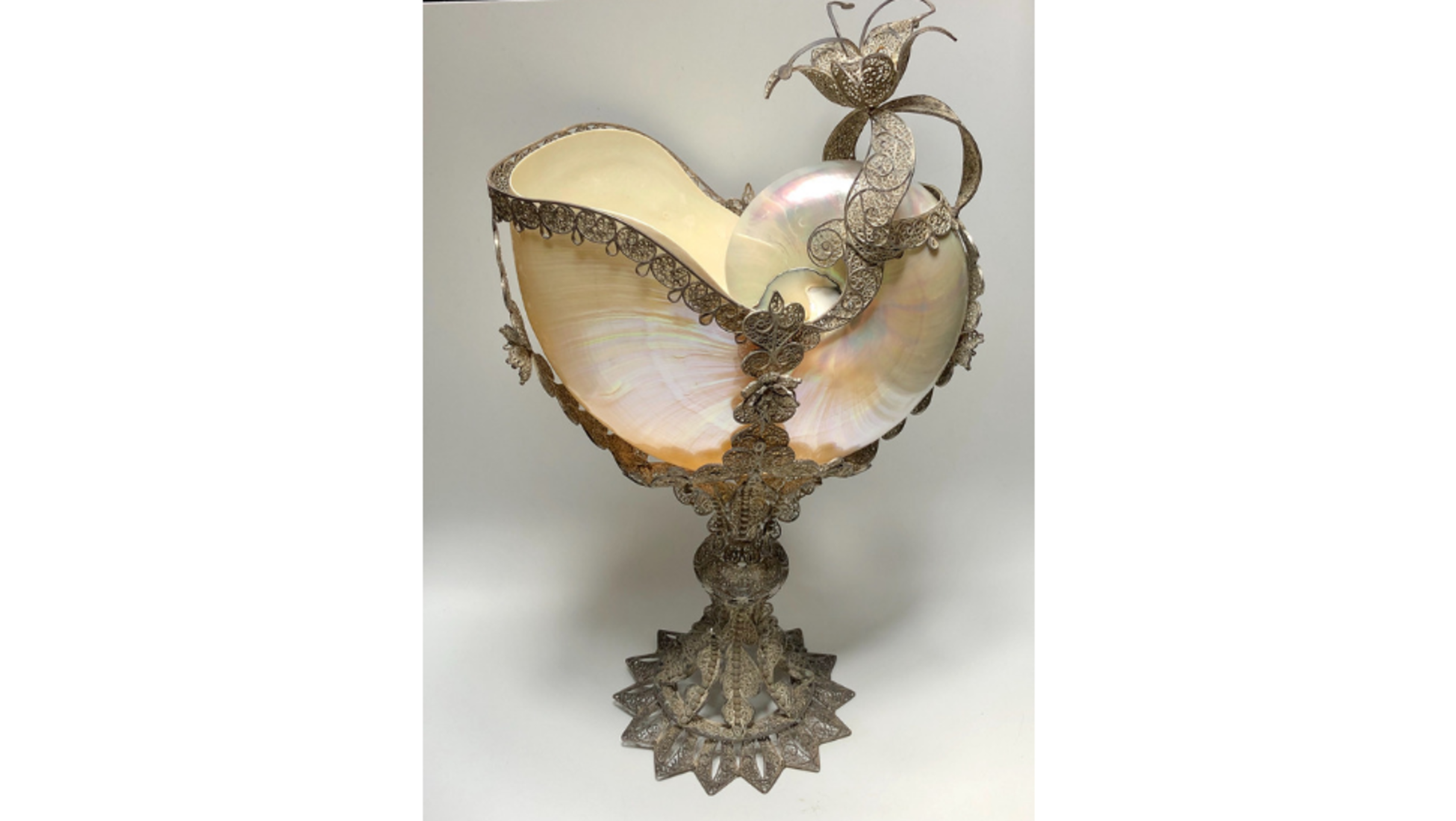 Nautilus Cup (mid-18th century)

The publications did not only describe the items but also featured an illustration of the room itself. Unfortunately, the catalogues are all we have left, as most Wunderkammern were destroyed. With the Enlightenment in the 18th Century, the idea to combine nature freely with the categories of art and wonder was no longer in vogue. It became the trend to separate naturalia from artificilia, and with that, the production and circulation of wonders and curiosities of all kinds came to an end too.
Luckily, we are revamping the experience of the Wunderkammer online. In our exclusive Wunderkammer Antiques auction, you can find a number of treasures.
Want to find more naturalia? Our natural history experts organise many weekly archaeology & natural history auctions as well.
____________________
Discover more antiques | curio | archaeology & natural history
You might also like these articles: