Written by Simone | 21st December 2020
Lamp design has come a long way since the incandescent light bulb, which changed the way we lived and saw the world. But the evolution of lighting and lamps isn't just a tale of electrical invention. In fact, the different shapes, materials and styles used in lamp design can tell us a lot about the history of design in general.
The first lamps
Before Edison and Swan almost simultaneously invented their incandescent lamps, at least 22 inventors had already created a similar product. What made Edison's and Swan's lamps stand out was that they were suitable for mass production and therefore more commercially viable. Instead of competing against each other, Edison and Swan joined forces and created the Edison and Swan Electric Light Company in 1883. The first lamps were extremely functional though the design was pretty basic as society adjusted to this new, candle-free way of living. But it wasn't long before people started experimenting with more creative designs.
Art Nouveau
A good rule of thumb when it comes to art and design history is the knowledge that most movements are a reaction against previous movements. So after the smoke from the industrial era had cleared, people started to push back against mass industry and Victorian design. In England, this took the form of the Arts & Crafts movement, led by William Morris, which was all about craftsmanship and natural elements.
At the same time, a similar, less rigid movement arose. Defined by patterns inspired by nature — flower stems, wavy lines and asymmetrical shapes — the movement was known by many names. In Germany, they called it Jugendstil, in Italy the Stile Liberty and in Britain it was dubbed 'the decorative style'. However, it was the French name that stuck: Art Nouveau. Important design moments in this era were the new form of alloy by the Osiris factory in Germany, perfect for moulding organic shapes, and the world-famous glass designs of Louis Comfort Tiffany.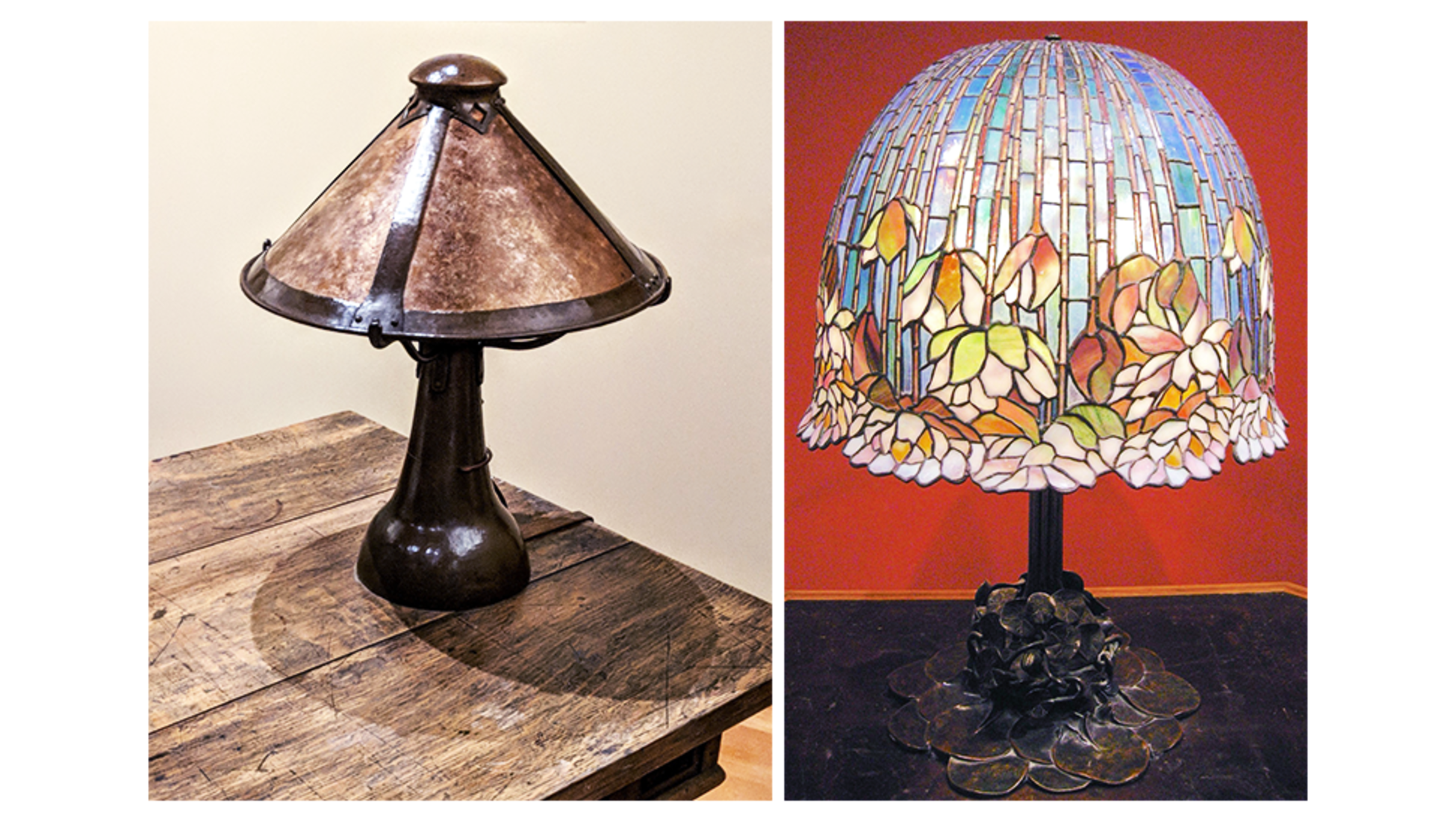 Left: Dirk van Erp's Art & Crafts Lamp | Right: Tiffany Lamp
Modernism
Although most people are familiar with the Modernism of the 50s and 60s, the movement actually has its roots in the early 20th century. Modernism wasn't necessarily a reaction against Art Nouveau, as works by the likes of Charles Rennie Mackintosh and Frank Lloyd Wright prove. Louis H. Sullivan captures the essence of Modernism in one, fundamental principle: 'form follows function'.
Mackintosh, Wright and Sullivan had a huge influence on design in the US and in Europe. Their work led to some of the most interesting art and design movements in the 20th Century, including futurism, cubism and constructivism. In Germany, there was the Werkbund School which applied the Modernist design ideas to mass-produced furniture and household objects, and in The Netherlands, a magazine called De Stijl was founded to put forward radical theories about how art and objects should look. Around the same time, Walter Gropius founded the Bauhaus school of craft and design, which was all about simple and functional forms, seen in designs like the ME1 lamp by Wilhelm Wagenfeld.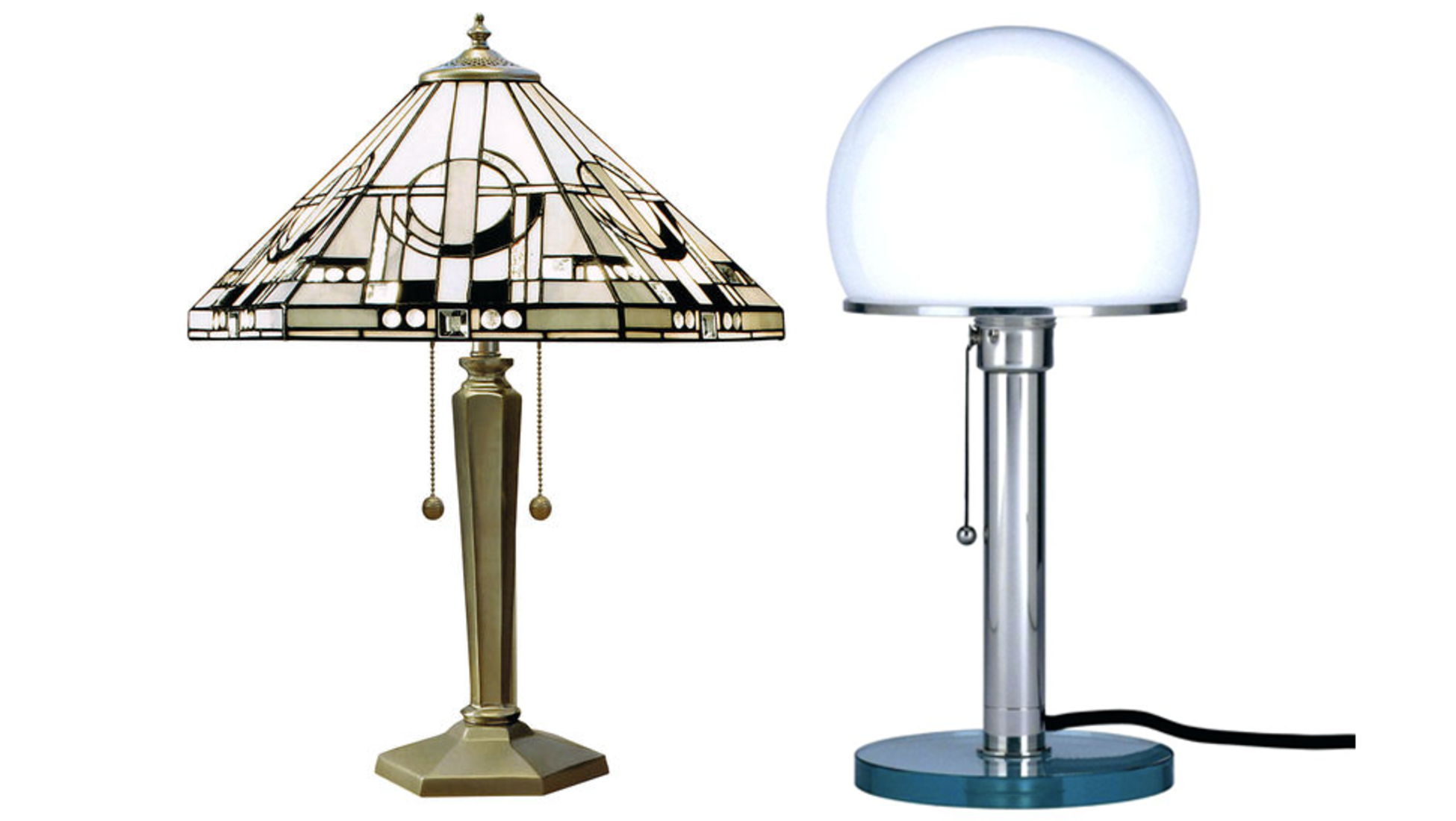 Left: Frank Lloyd Wright Lamp | Right: ME1 Lamp by Wilhelm Wagenfeld

Art Deco
In 1925, the French government organised an enormous world fair, the 'Exposition Internationale des Arts Décoratifs et Industriels Modernes' (Art Deco for short), to present the new 'style moderne' of design. Hosted in Paris, it attracted somewhere around 16 million visitors and became an instant sensation around the world.
Because Art Deco borrowed from many different, sometimes contradictory sources united by a desire to be modern, it's not always easy to define what Art Deco actually is. There were the straight lines and geometric forms of cubism, there were influences of Chinese, Japanese, Indian, Persian, Ancient Egyptian and even Maya art while using rare and expensive materials, such as ebony and ivory, all exquisitely crafted. The different aspects of Art Deco design are reflected in the variety of the work of Émile-Jacques Ruhlmann, René Lalique and designer duo Louis Sognot and Charlotte Alix.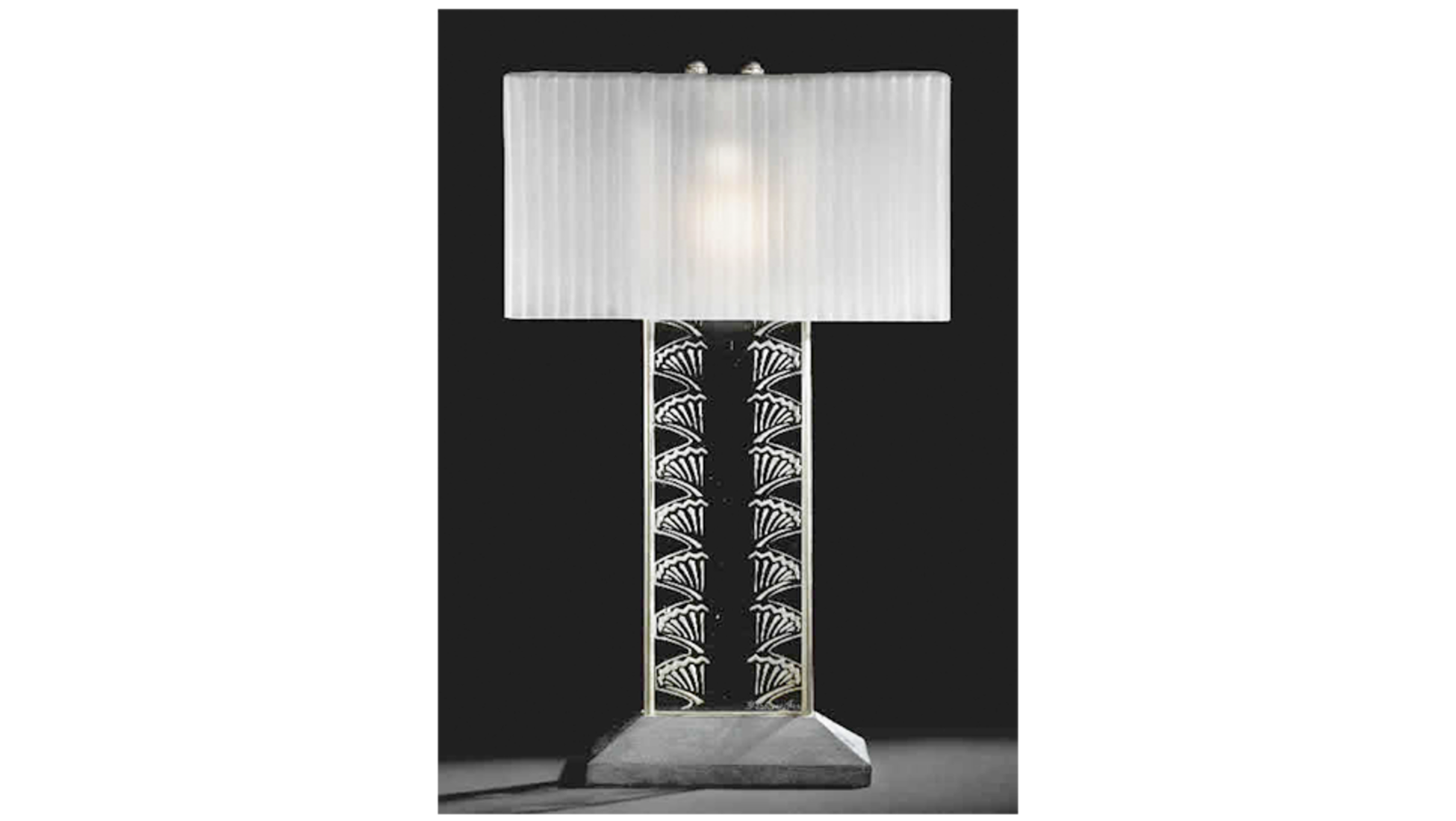 Émile-Jacques Ruhlmann | René Lalique | Sognot & Alix
Mid-century Modernism
WWII brought the opulence of Art Deco to an end. Resources were scarce. Countries that were previously leading capitals of art and design, like France, Germany, Italy and The Netherlands, were most affected and, post-war, the focus was on rebuilding the continent. Meanwhile, the return of the soldiers meant the US economy was booming, all veterans needed housing and furniture, after all. This, and the fact that a lot of Europe's best designers had emigrated to the US, led to the epicentre of design shifting from Paris and Berlin to New York City. Mid-Century Modernism was born. In New York, Charles & Ray Eames, Florence Knoll and George Nelson rose to fame.
While Europe was still recovering from the war, lamp designers were keen to respond to the U.S. design boom. In Copenhagen, Poul Henningsen created his famous PH lamp and Arne Jacobsen created the SAS Royal Hotel, the Swan and Egg Chairs and the AJ lamp. In Finland, simple and elegant forms ruled and people like Lisa Johanson-Pape created the Iittala. Some of the most extraordinary designs, however, came from Italy. Achille Castiglioni designed the classic Arco lamp, while Vico Magristretti created the Dalu Table light.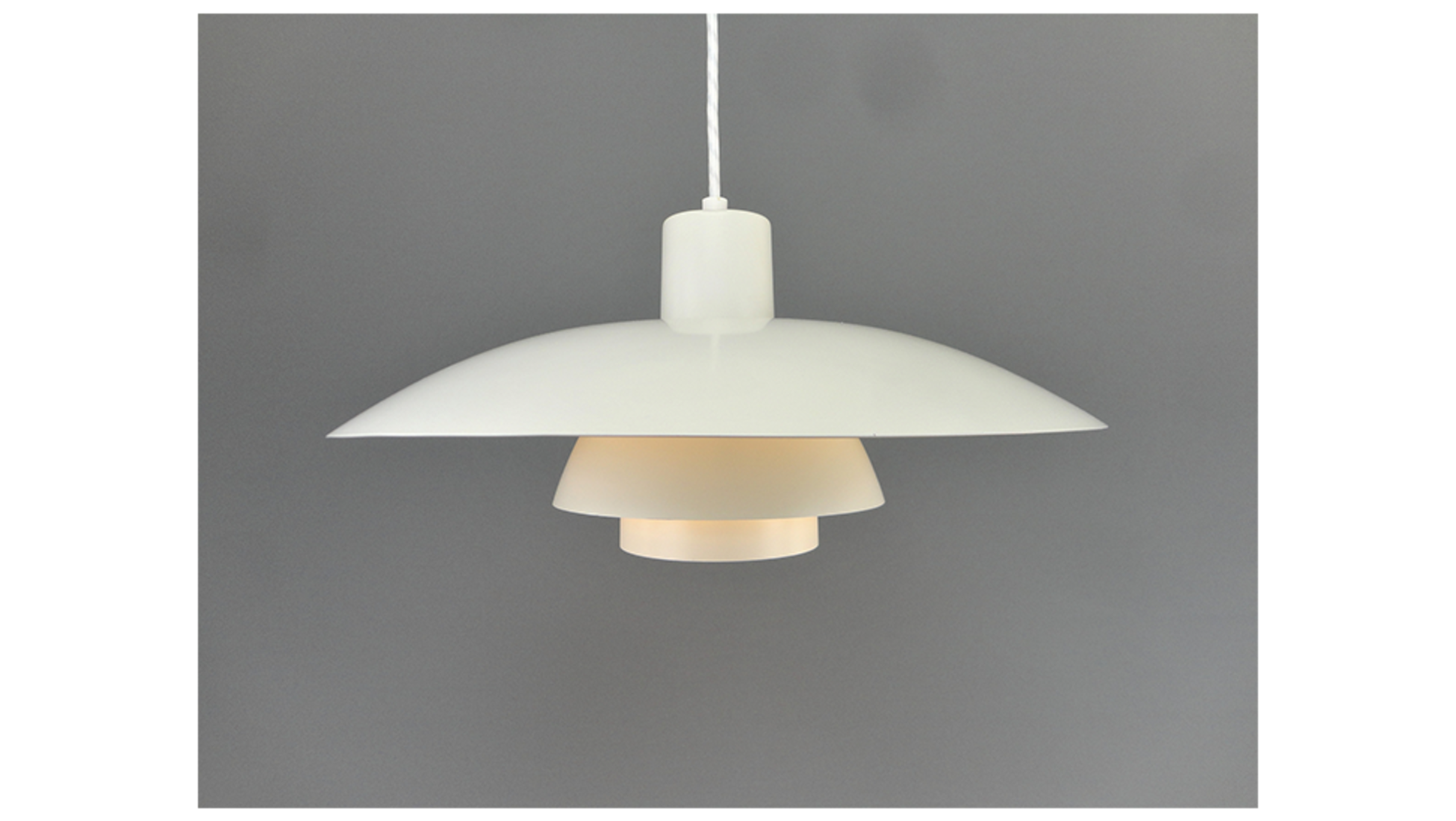 Poul Henningsen's PH Lamp
Pop & Postmodernism
Trying to create objectively beautiful and functional items is admirable, but what happens when the notion of good design is cast off? This is what Ettore Sottsass, Ennio Lucini and George Sowden did with their Anti-Design movement. Instead of focusing on the rigid rules of beauty set by the Modernist movement, anti-designers thought that objects should be unique, functional and make you think. The goal never was to make timeless pieces.
Studio Alchimia and The Memphis movement built on these ideas, most notably with the Sinerpica lamp by Michele de Lucchi, the Super lamp by Martine Bedin and the Tahiti table light by Ettore Sottsass. In turn, the New Design movement was on its way, with stand-out designer Philippe Starck, looking back at Art Nouveau with his 'Miss Sissi' lamp.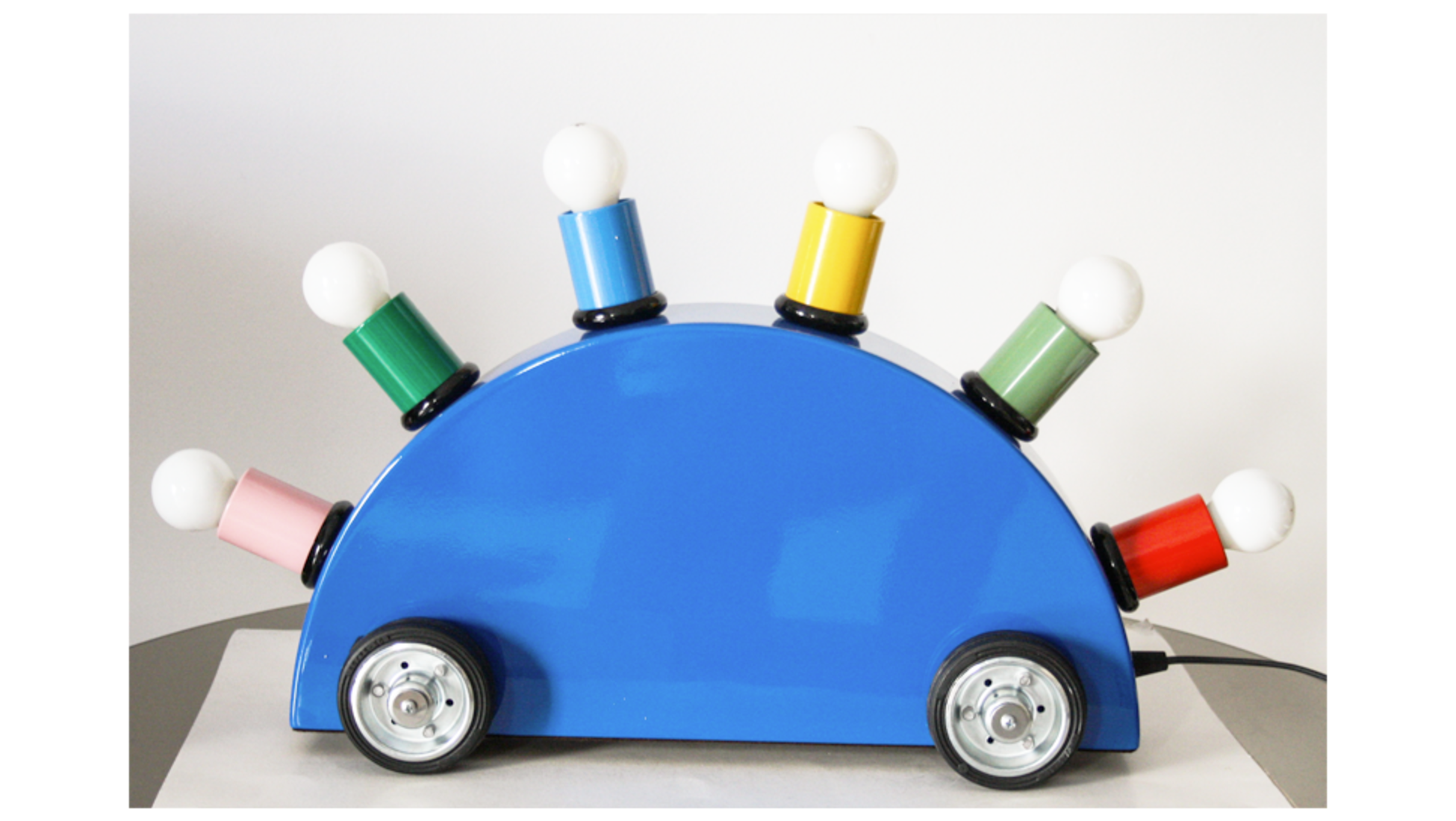 Super Lamp by Martine Bedin
____________________
Explore our range of lamps in our lighting auctions. Or register as a seller.
Discover more Lighting | Design & Vintage | Interiors & Decorations


You might also like:


Explore Art Nouveau around the world

The stories behind iconic 20th century furniture design
How to get the best lighting for your photographs