Written by Beulah | 18th June 2019

The summer edition of our quarterly cherry-picked art auctions offers up a cornucopia of rare artworks by big-name artists. Edgar Degas, Salvador Dalí, Charlotte Dumas, Hiroshi Sugimoto, Bridget Riley, Claude Monet and Andy Warhol: here are the highlights from our Modern Art, Photography and Classical Art auctions.
Modern Art

Paintings, abstract installations and surreal sculptures: the Modern Art section of our summer art collection showcases talent from both sides of the Atlantic. 20th-century European art includes lots from: Fernandez Arman, Herman Brood and Salvador Dalí. The U.S., meanwhile, is represented by typically exuberant-yet-thoughtful artworks by Jin Dine, Paul Jenkins, Paul McCarthy and Sol Lewitt.
Paul Jenkins - Phenomena Sun Worshipper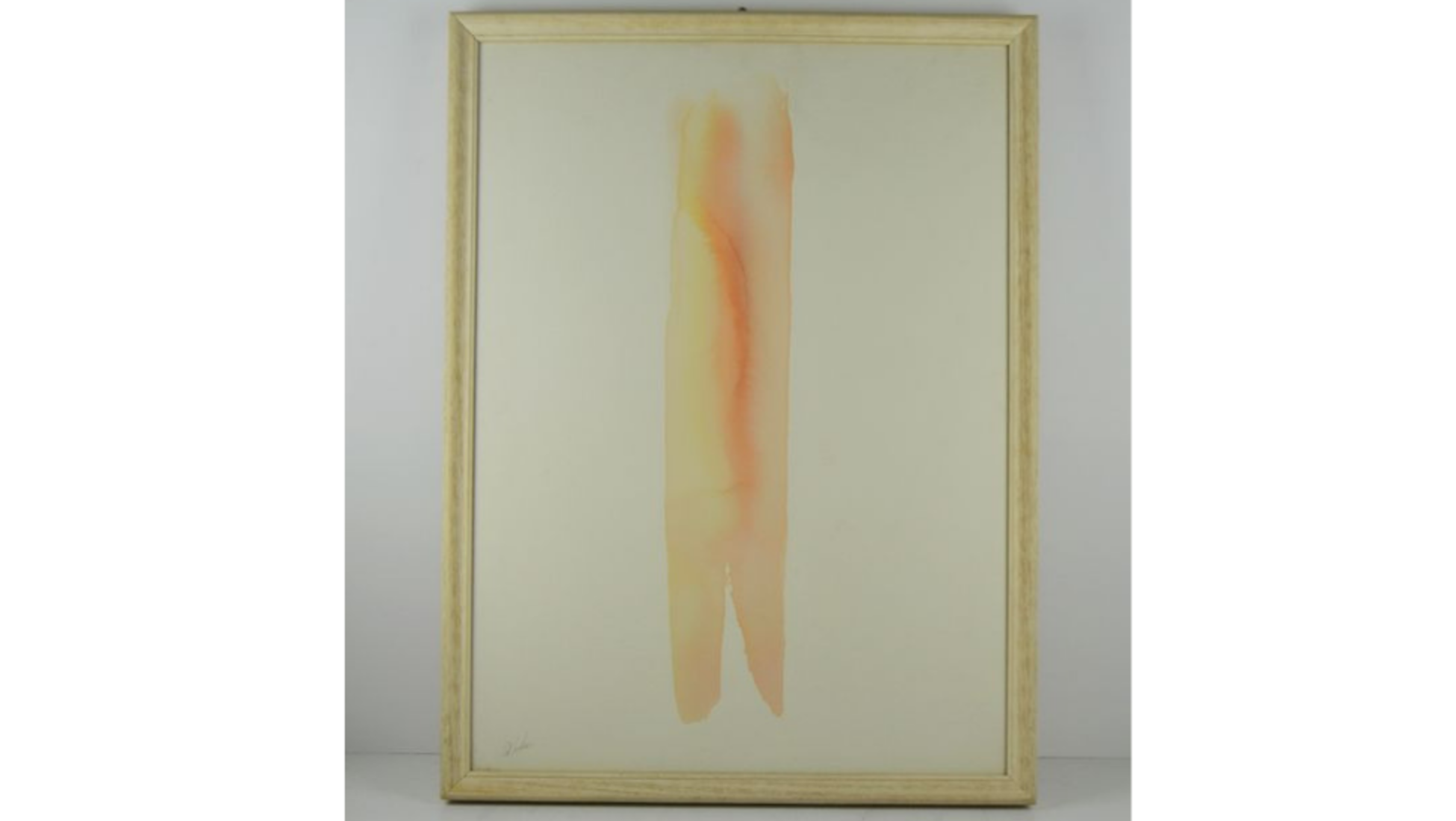 Paul Jenkins is usually associated with the American abstract expressionist movement; although his research and style were influenced by disciplines such as Asian art and philosophy. With works like Phenomena Sun Worshipper Jenkins became a major figure in the post-World War II art world. His pioneering use of veils of transparent and translucent colour is well represented in this watercolour on paper produced in 1962.
Bridget Riley - Two Blues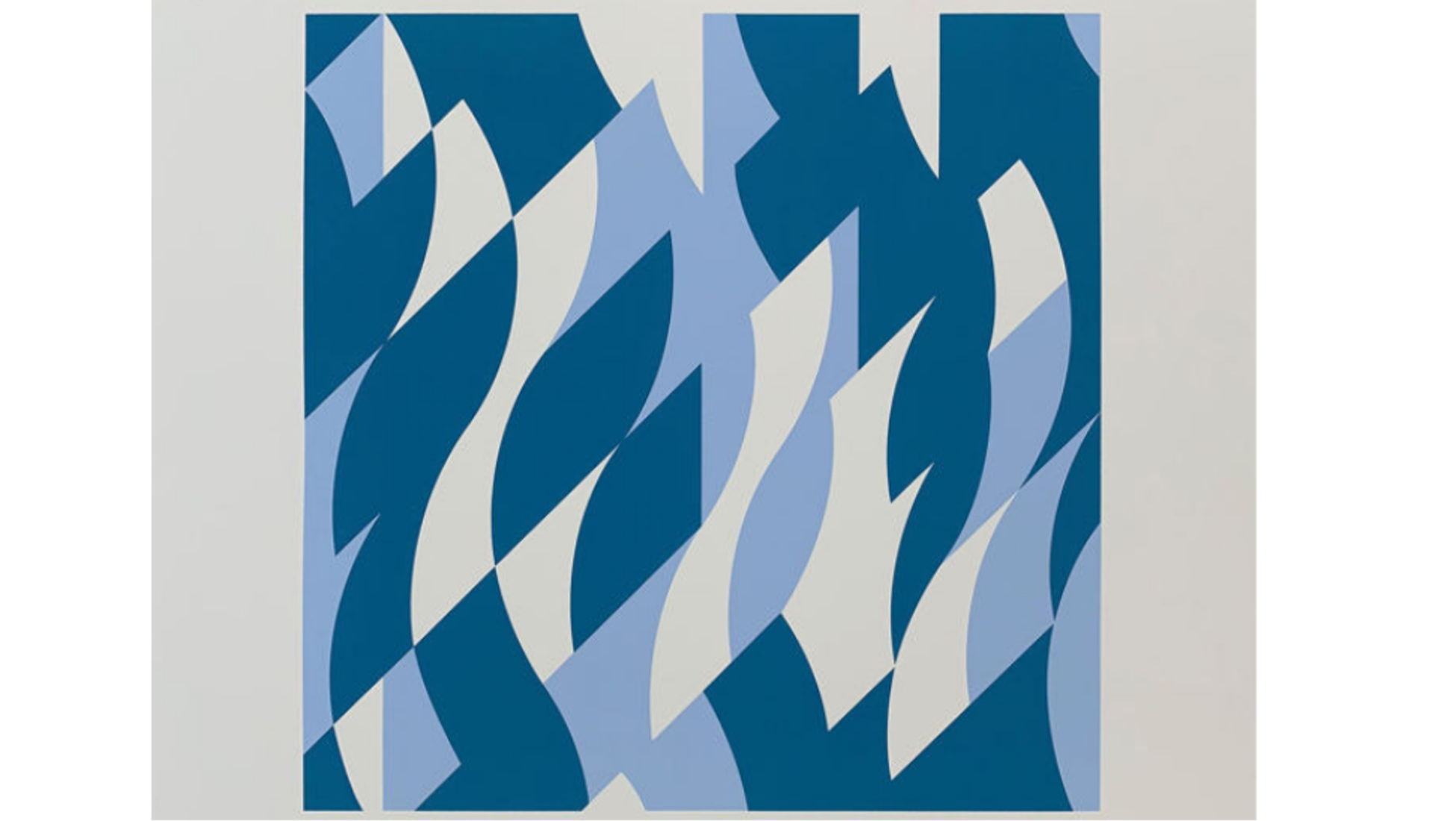 Bridget Riley made her name as a proponent of Op Art and we are pleased to feature one of her own contributions to the genre in our summer art collection. Two Blues is an Artisan Edition screen print on woven paper and was published in 2003. It's an example of Riley's evolution from the black and white rectangles that characterised her early work and towards the brighter palettes and parallelograms she favours today.
Fernandez Arman - Accumulation de Tees de Golf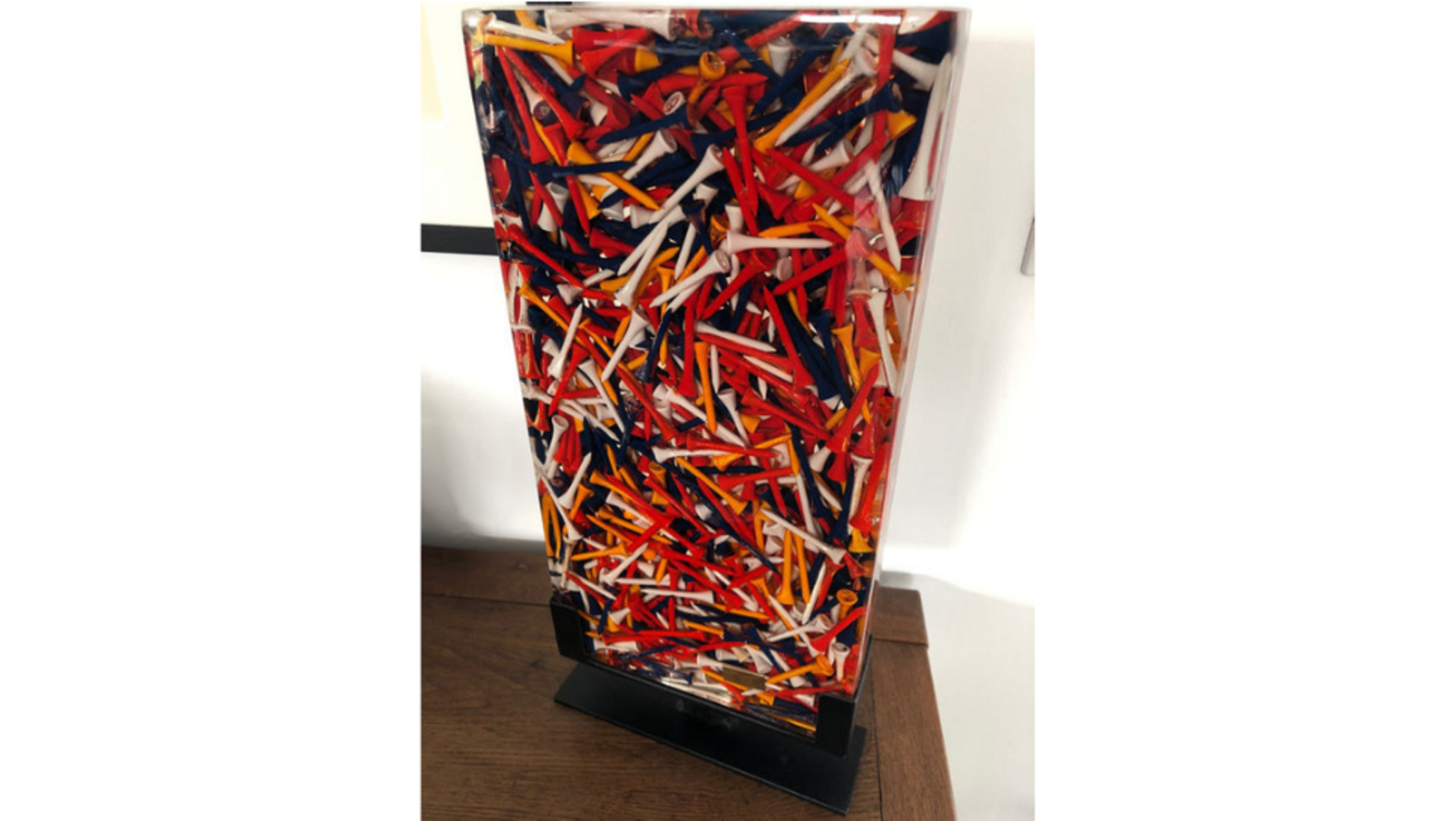 Accumulation de Tees de Golf is one of the numerous accumulations Arman made during his career. Developed from 1959 to 1962, this technique consists of amassing identical every-day inside transparent containers, giving them a new life through art. The aim of these very specific works is to make the spectator think about the way they live and consume, stressing that each one of us is a consumer who somehow exists for, and through, the object.
Salvador Dalí - Vénus à la girafe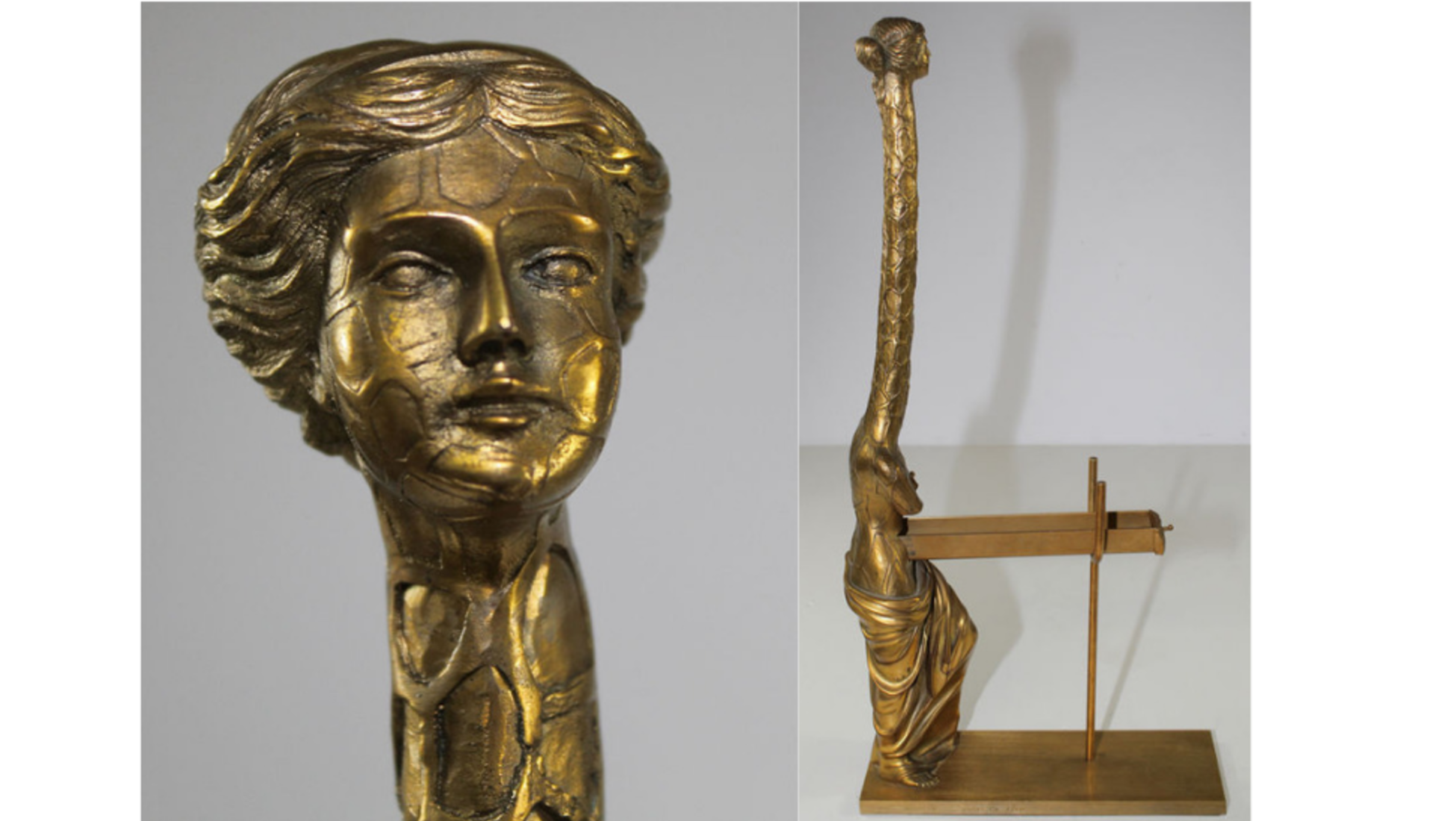 A reproduction of the Venus de Milo was Dalí 's first attempt to sculpt as a child and became a recurrent motif in several of his works. In Vénus à la girafe, the classical image is reinterpreted and the classicism broken in different ways. Proportions are disrupted with an elongated giraffe neck that also shows the animal print. Dalí ́s interest in Freudian theories can also be seen in the open drawer extending from the statue's torso: a symbol of untamed female sexuality.
Photography
The highlights from our summer photography collection range from the fine art photography of Charlotte Dumas and Jean-Loup Sieff; photojournalism by Ziv Koren; to the conceptual photography of Hiroshi Sugimoto. Despite the diversity of styles and subjects on offer, all the lots demonstrate the potential of photography to forge a personal connection with a global audience.
Charlotte Dumas - Tommy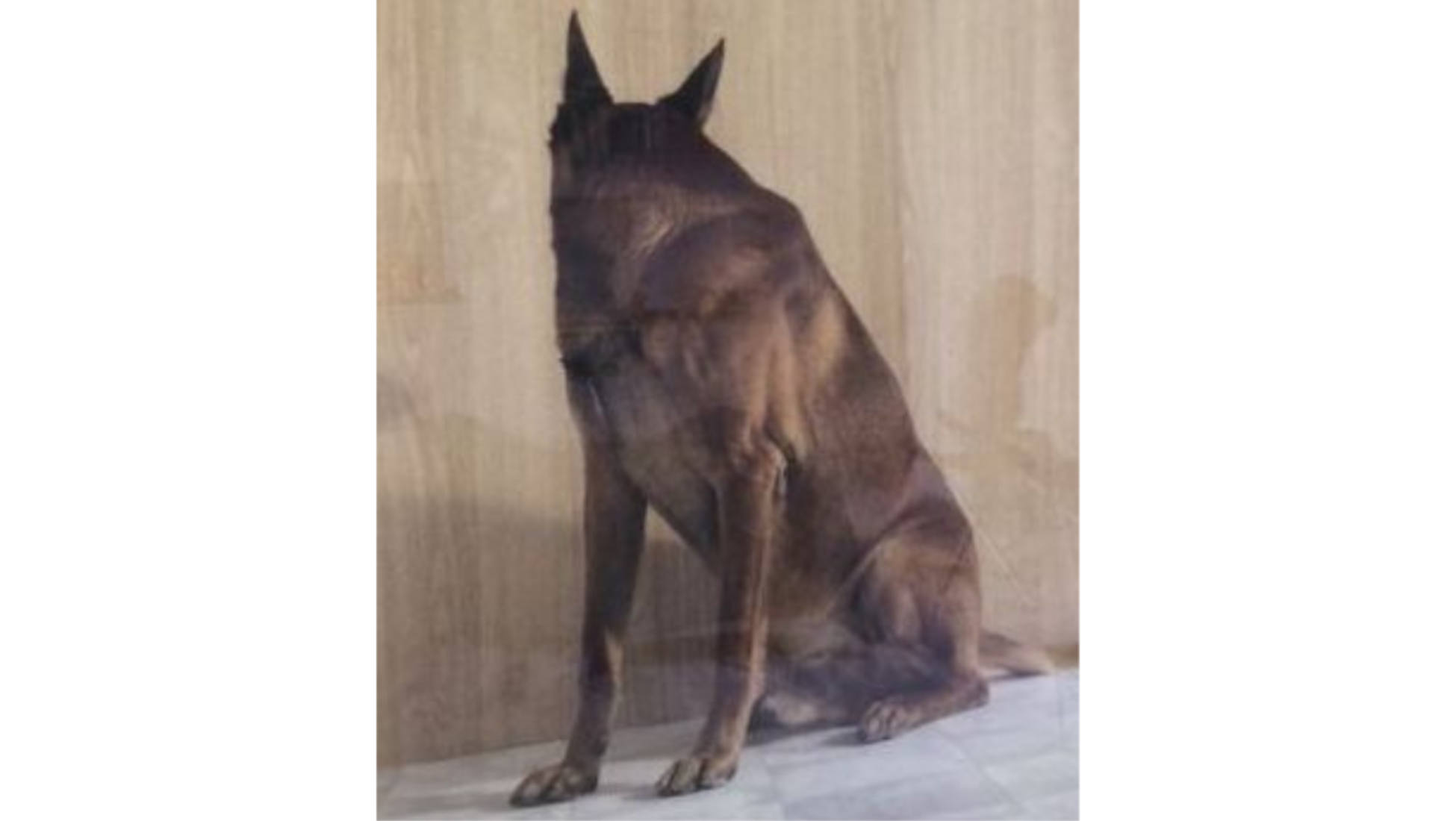 Charlotte Dumas explores the way humans anthropomorphise the animals we feel a special connection to. She is concerned with the unique place animals hold in our lives; and the emotions that close proximity can provoke. In order to create her photographs, Dumas spends time observing and building relationships with her subjects. This signed digital print of Tommy is an example of the way Dumas presents unexpected sides to familiar animals.
Hiroshi Sugimoto - In Praise of Shadows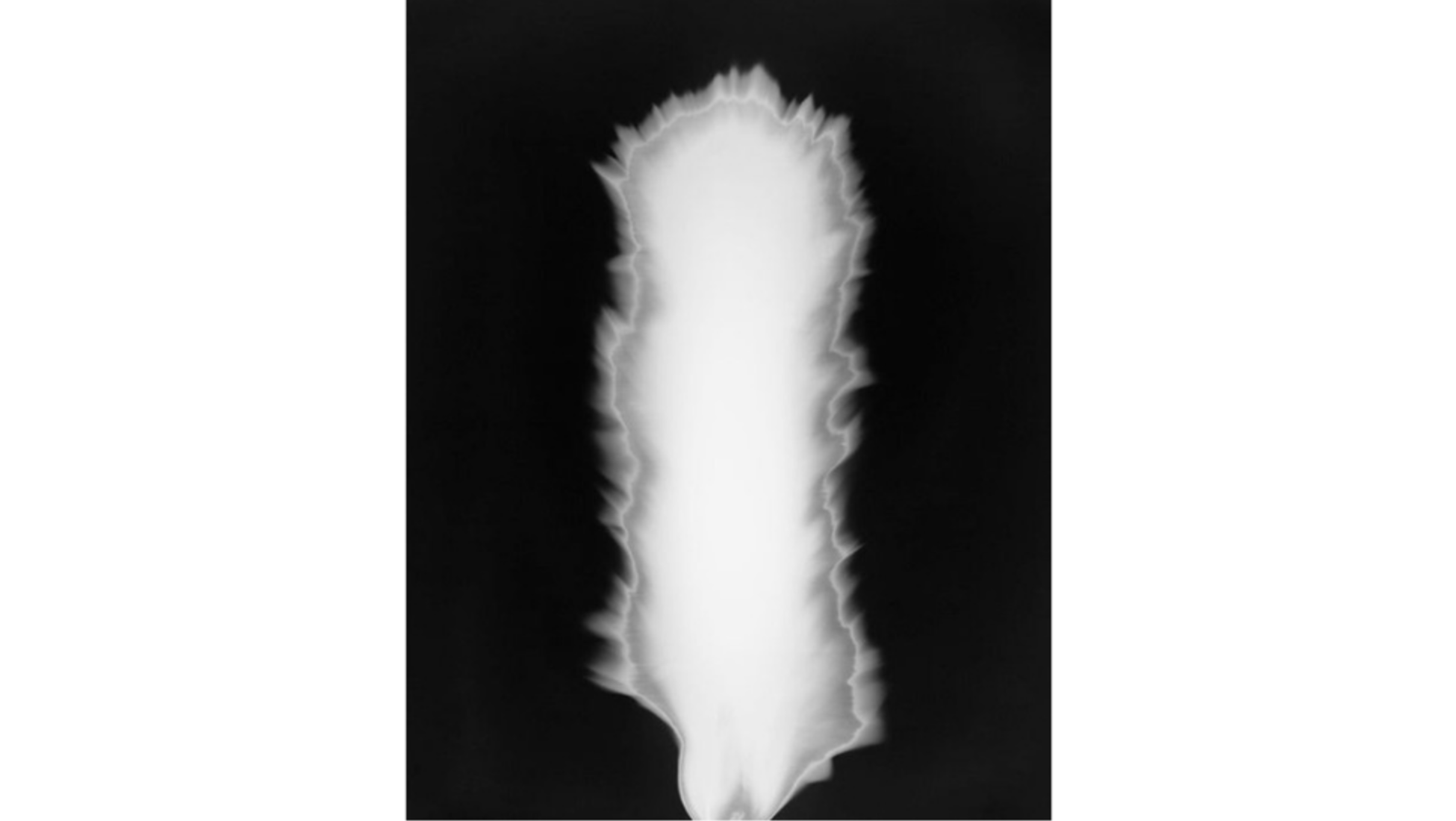 Hiroshi Sugimoto's In Praise of Shadows series shows concepts originally explored in the book of the same name by Junichiro Tanizaki. Both Tanizaki and Sugimoto use light and dark to contrast Western and Eastern aesthetics and approaches to culture. In this photomechanical print, Sugimoto continues to play with the boundaries between reality and fiction by using slow burning candles as a metaphor for the domestication of fire.
Classical Art
Here we offer the big names of Classical Art: Degas, Monet and Utrillo.
Maurice Utrillo - Le Maquis à Montmartre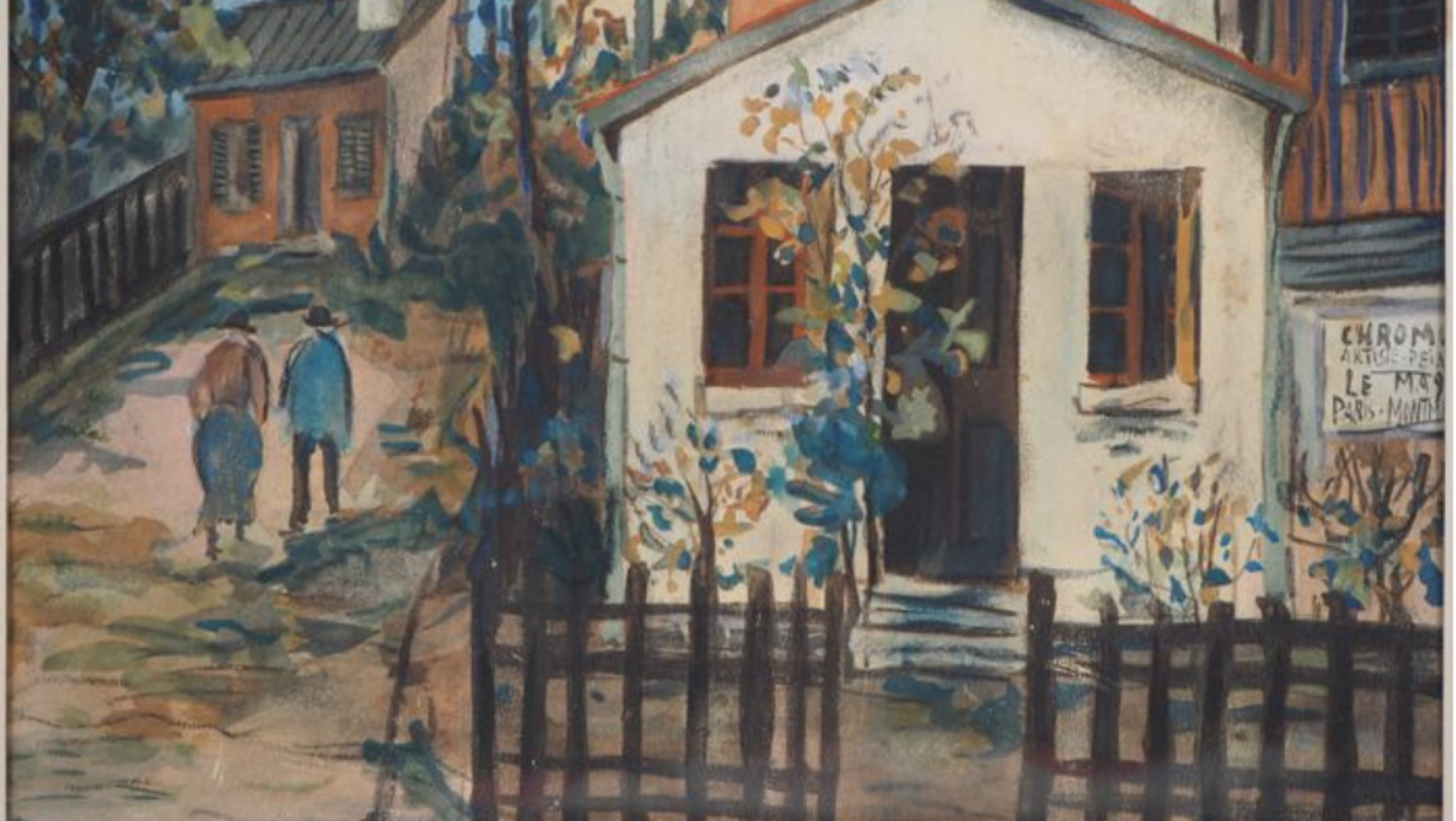 Maurice Utrillo was the son of painter Suzanne Valadon and he spent his career exploring and documenting the famous Parisian neighbourhood of Montmartre. Utrillo's delicate gouache cityscapes transport the viewer to Montmartre at the turn of the 20th century, as can be seen in Le Maquis à Montmartre. The painting is signed by Utrillo and was part of the 1985-1986 Utrillo: Exposition itinérante au Japon.
Claude Monet - Bel homme au chapeau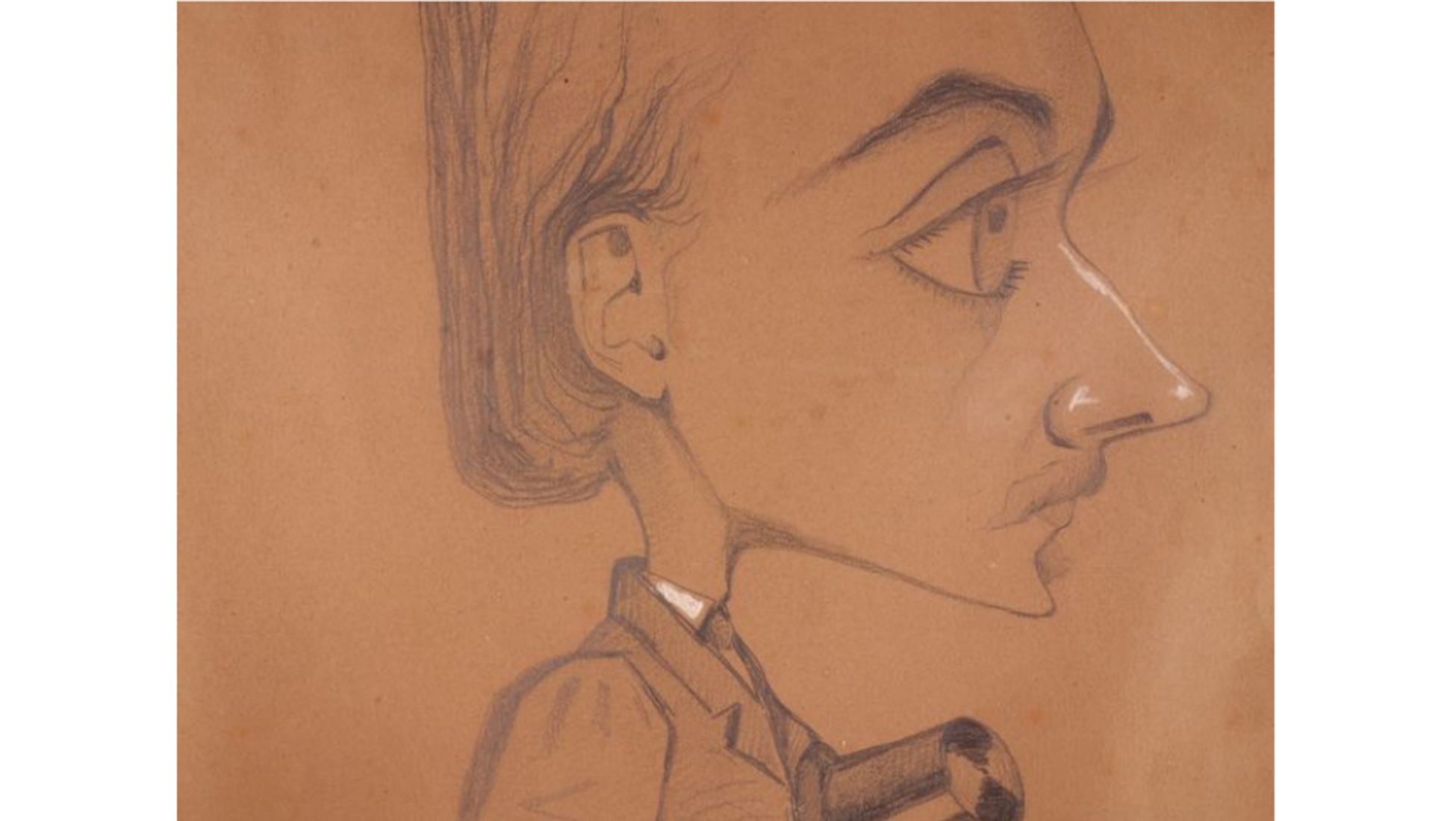 Drawings by Claude Monet are exceedingly rare – less than 100 are currently listed on Artprice – and Bel homme au chapeau is even more notable as it is signed by Monet. The reason that these drawings are so rare is that Monet preferred people to think that he spent most of his time painting in the present, rather than planning via drawing. Despite this, drawing was an important part of Monet's creative process and the chance to own one of his sketches is not to be missed!
Filippo de Pisis - Natura Morta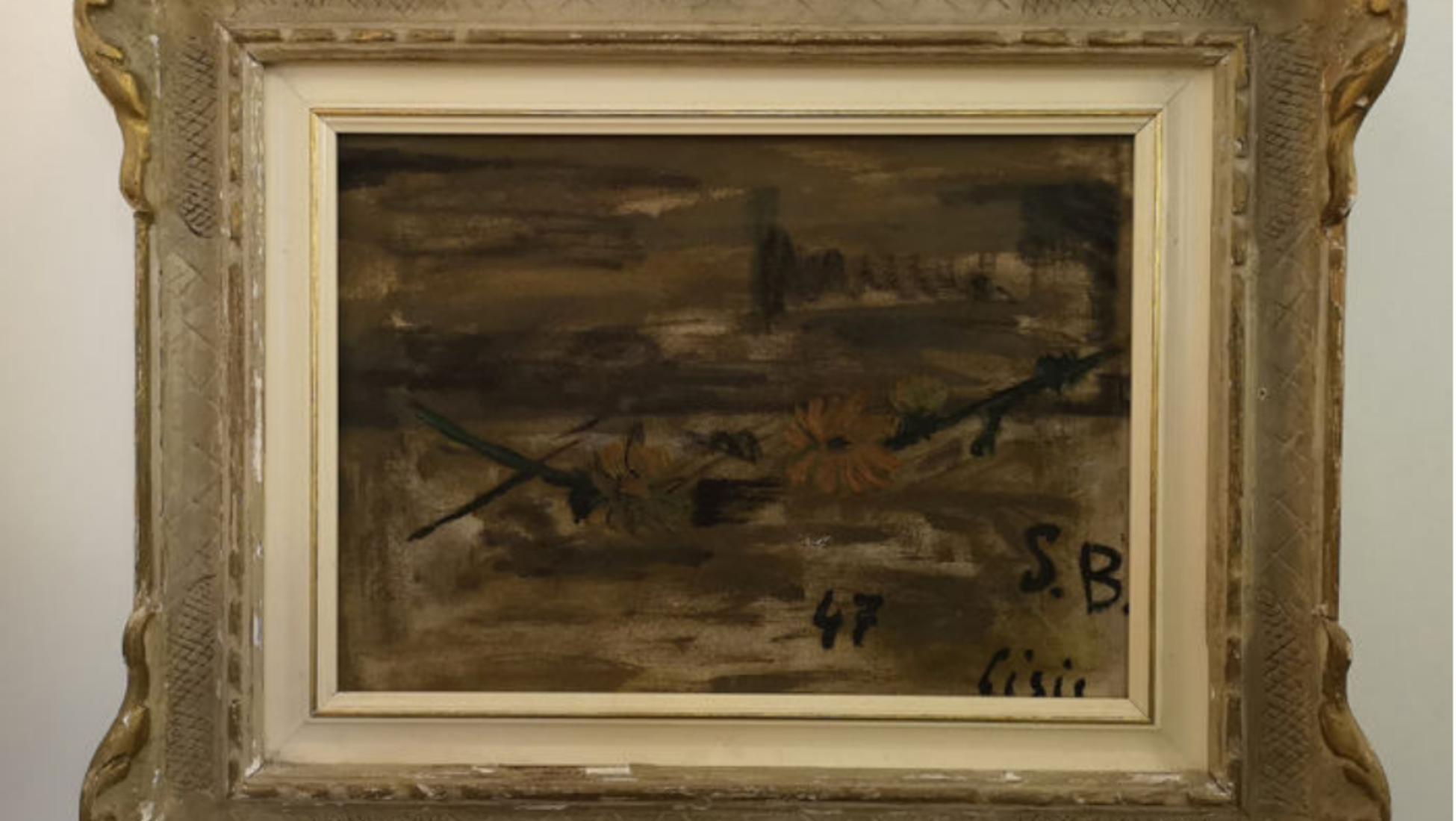 Filippo De Pisis boldly opposed the perceived norms of traditional art. Natura Morta is one of his later works and it showcases the powerful imagery de Pisis became known for. At the same time, the delicate technique on display and the monochrome palette demonstrate his sophisticated understanding of colour.
____________________
The Catawiki summer 2019 art collection is live and ready for viewing. Exclusive Modern Art Auction, Photography Auction and Classical Art Auction will be open from 21st June to 30th June.
____________________
Discover more modern art | photography | classical art
You might also like:
How experts value Modern Art
Beginner's guide to starting a vintage photography collection
How expert Aude Fonlupt fell in love with classical art & auctions