By Simone | 7th February
For Valentine's Day this year we decided to do what we do best: celebrate our shared love for unique and hard-to-find objects. To do so, we asked some of our passionate experts, sellers and users a couple of questions. Classical art expert Aude Fonlupt has a broad interest in art and antiques, but there is one thing she loves most: her auctioneer's hammer. Find out below why that is. Together with her fellow experts she also curated a special Valentine's collection.
Aude Fonlupt was 18 years old when she visited the Parisian Hôtel Drouot for the first time. "I fell in love with this atmosphere instantly. There were so many works of art and sculptures, from all centuries. And so many different people, collectors, art dealers and bargain-hunters..."
She took all the necessary courses to become an auctioneer, which can take as long as ten years in France, and became one of the youngest auctioneers to lead the auctions at Hôtel Drouot. "The fact that everything can happen in such a short time in auctions really spoke to me. This positive first impression was confirmed during my first internship in a prestigious French auction house. I've been on a treasure hunt ever since."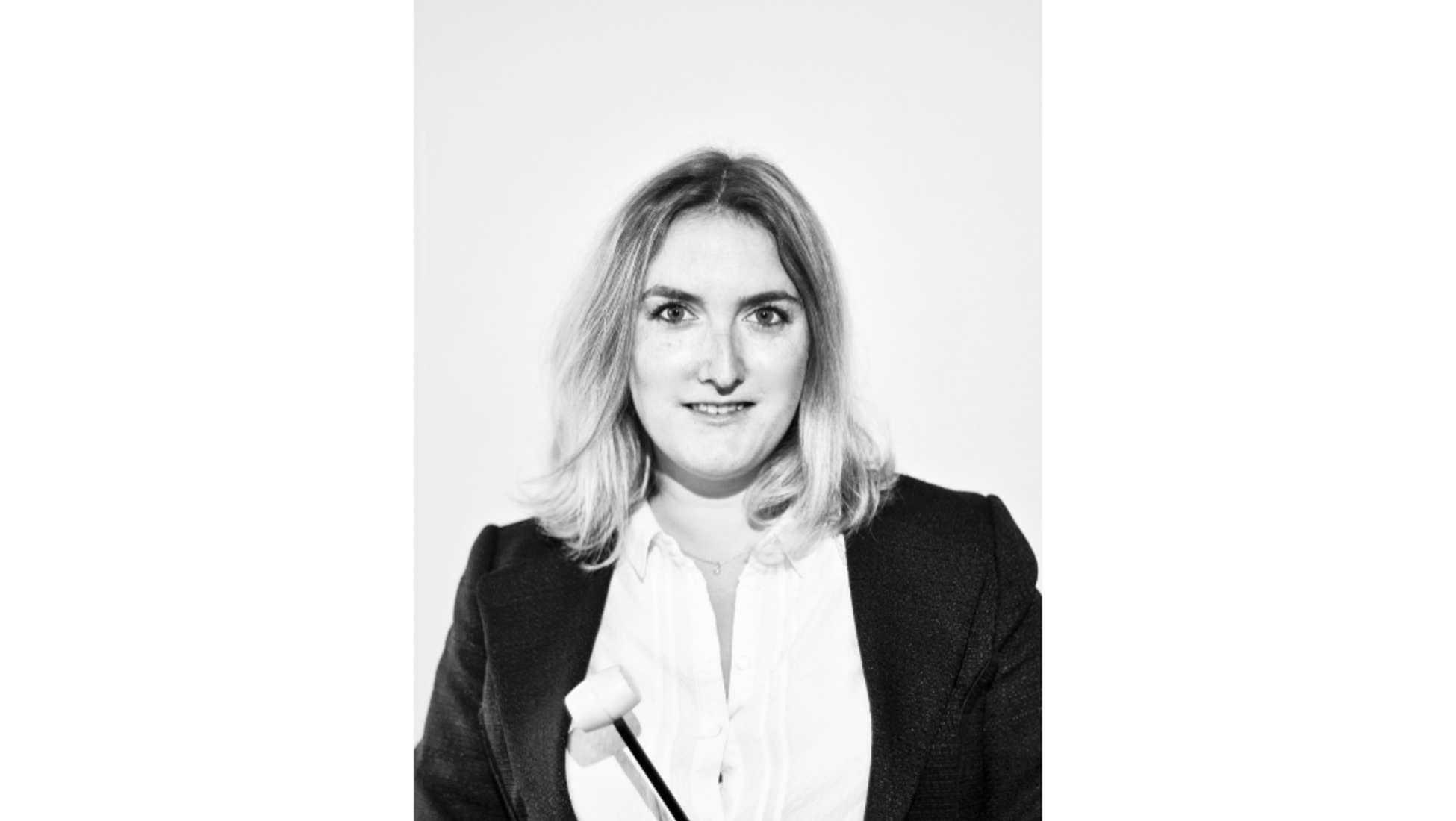 Now she is an expert at Catawiki, where the hunt continues. She loves looking for the story behind an object: where does it come from, why is it made of a certain material and who were the previous owners? "It feels a little bit like travelling through time for each item."
The item in her own collection she loves most is her auctioneer hammer. "It's very symbolic for me. I didn't want a new hammer, I was specifically looking for an old one that could represent transmission; a concept that is sometimes sadly forgotten in our consumer society."

Ancient hammers like this were made of ivory and whalebones until the beginning of the 20th century. The ivory has turned in a yellow patina over time and it has tiny damages by selling so many lots for more than 100 years. "Hammers like this are very rare on the market, but luckily a wonderful friend and bargain-hunter offered me this one for my very first auction at Drouot. I'm so proud to own a hammer that has seen more paintings and works of art than I will ever get to see!"
Just as passionate about art as Aude? Good news! Together with her fellow experts, she curated a special Valentine's collection for you this week, that's definitely worth a visit.
____________________
Discover more classical art | modern art | antiques
You might also like these articles: