Written by Beulah | 12th July 2019

The invention of the cultured pearl at the beginning of the 20th century changed the pearl trade in drastic and fascinating ways. In a bid to understand these changes, we spoke to pearl expert Yvonne van den Heuvel. Here are her tips, tricks and insights on investing in pearls.
Hi Yvonne, what do you think is behind our long-held love of pearls?
Yvonne: High-quality pearls are amongst the most highly prized of all jewels and can often be a good investment if you research them properly and buy wisely. The variety and magnificence of cultured pearls in our time is breathtaking and seductive as never before. These "unios" (unique jewels as the Romans called them) are as natural, unique and individual as the people who wear them.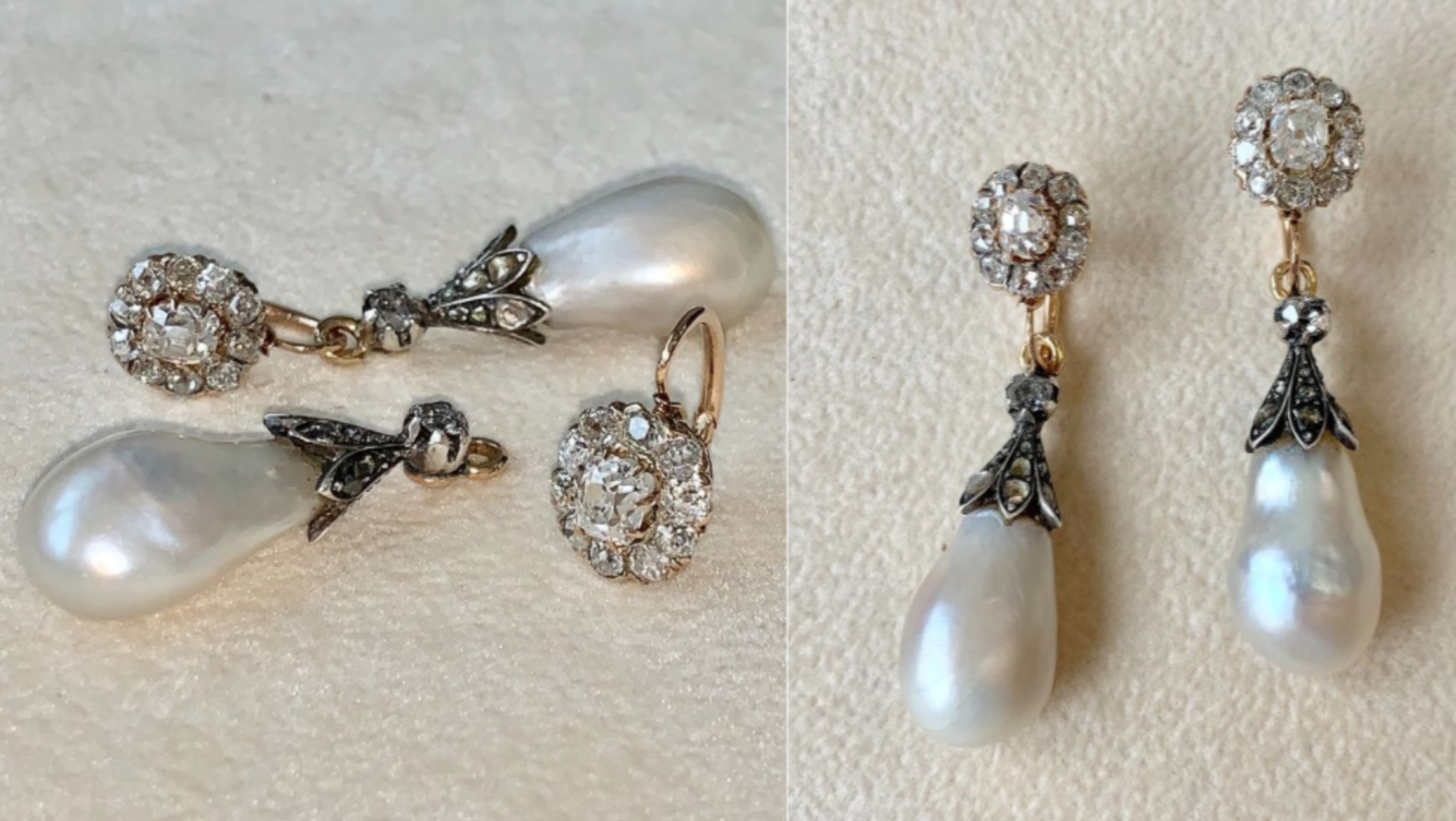 Natural pearl earrings

Pearls love air, light and contact with their wearer's skin. If they are treated with a little love and care they will give many many years of happiness and joy. For thousands of years natural pearls have adorned kings, queens and nobles. Natural (not cultivated) pearls are very rare and continue to be sought after by connoisseurs all over the world, being the most valuable pearls in the pearl trade. Many of the natural pearls available in the market have been found before the invention of the cultured pearl at the beginning of the 20th century and some of them have even grown in value with age.
So the introduction of the cultured pearl was a bit of a game changer?
Yvonne: Yes, cultured pearls are the results of intensive interaction between man and nature, but there are other factors that influence the market as well. Today, cultured pearls have displaced natural pearls as the centerpiece of the global pearl trade. For the first time in the history of thousands of years every woman can wear pearls. Not as a status symbol, but for the joy of wearing something so natural and personal.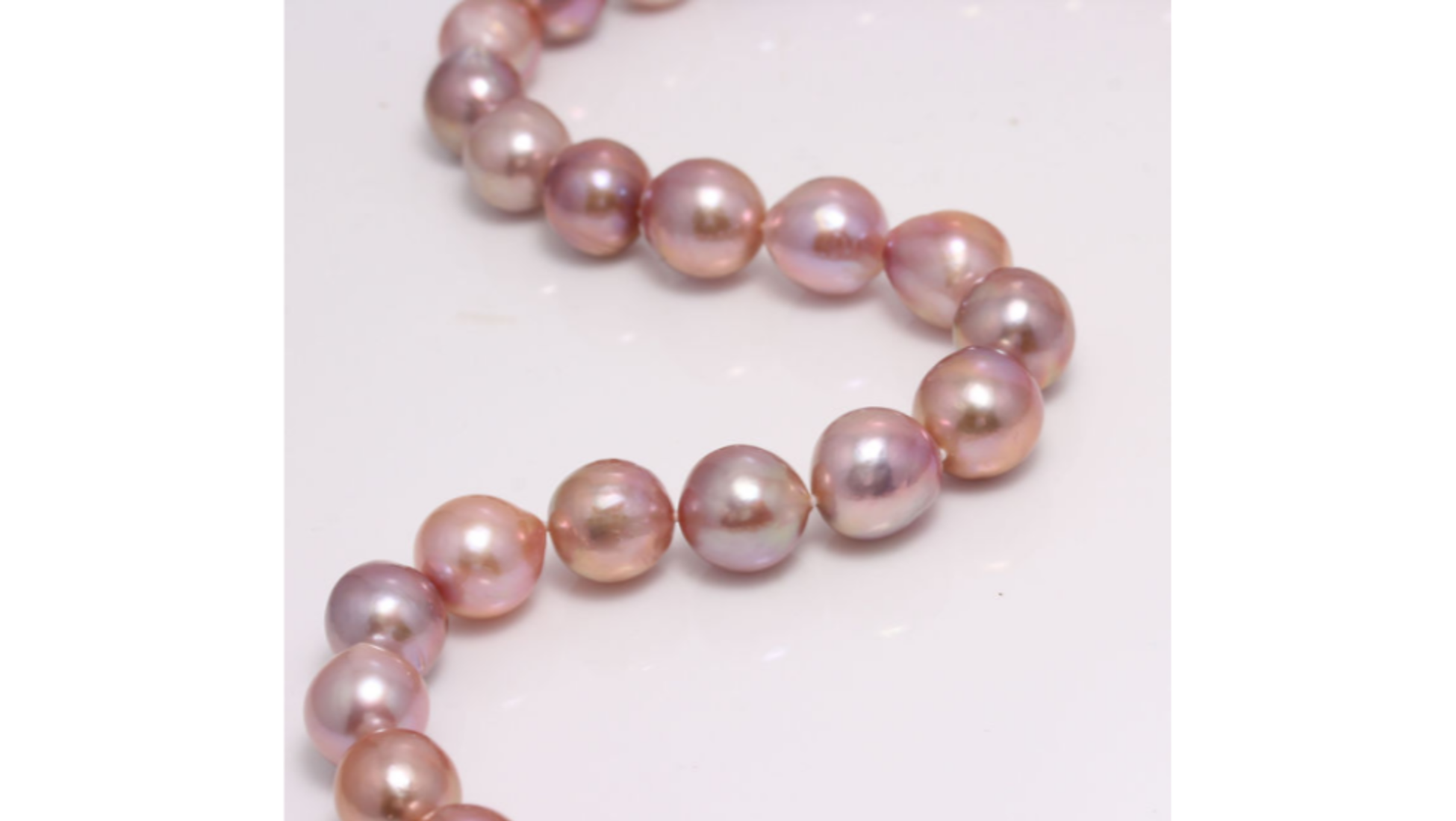 Multi color Edison freshwater pearls

Freshwater cultured pearls we are now finding in finer qualities and in more unusual sizes and colors due to new techniques. Governments focus more on environmental protection and the area for freshwater pearl farming is shrinking. The distribution of freshwater pearls has changed significantly. The prices for these new kind of freshwater pearls go up.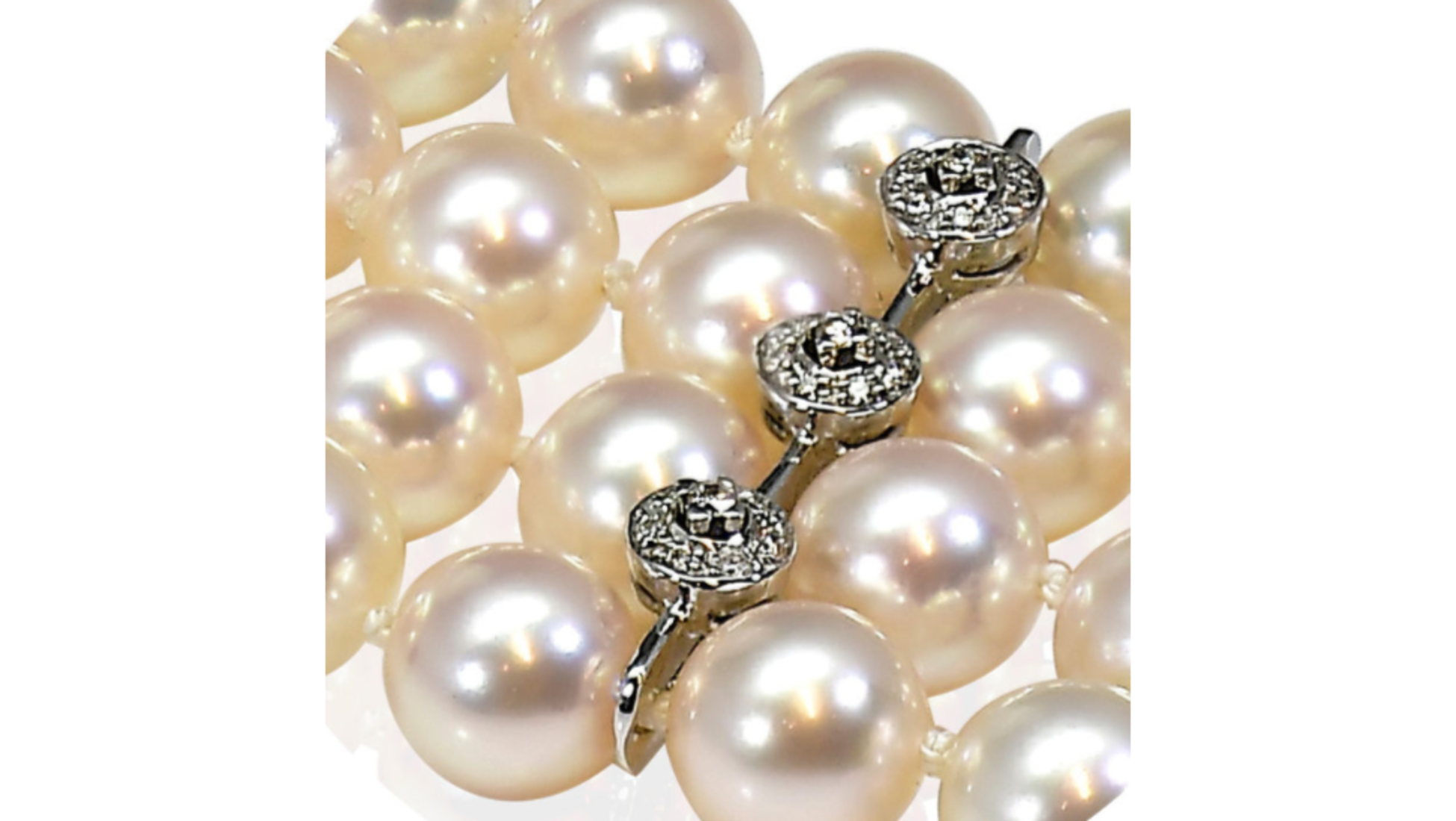 Akoya pearls

Smaller Akoya pearls are becoming more rare (and more and more expensive) because it is easier to produce bigger sizes. For Tahitian pearls the export control no longer exists, so there are more low grade Tahitian pearls on the market at the moment. The demand for good quality supply is strong and prices have in general increased with ca. 10 % since 2017. Currently, the prices for South Sea pearls are rising (sometimes with 20%) because the production volume has decreased and the demand for white pearls increased.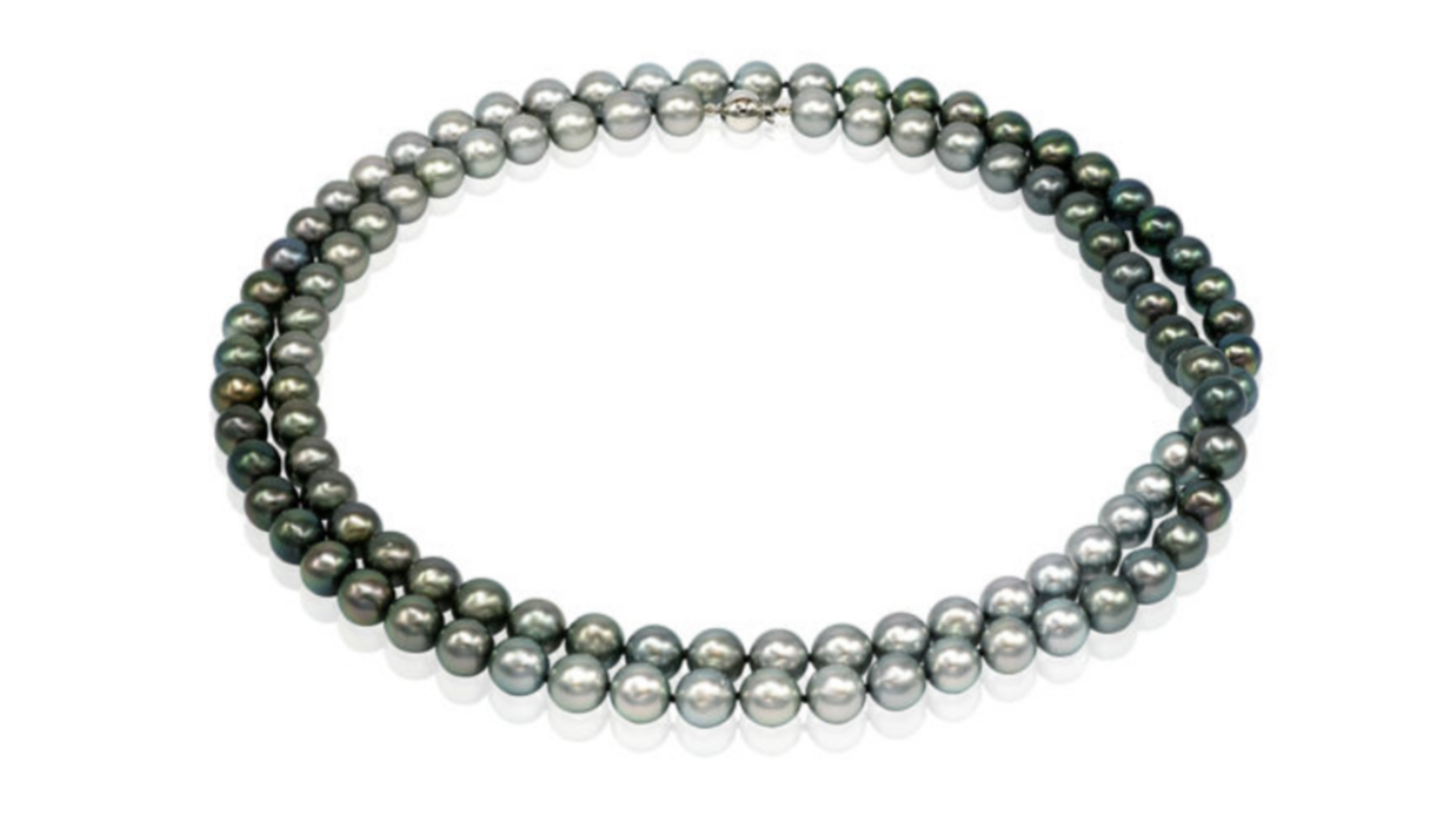 Tahitian pearl necklace

And do you have any tips for new buyers?
Yvonne: The broad range of cultured pearls of every conceivable variety can offer jewels to suit every taste and budget. The challenge is to choose the pearls that suit the wearer and that will underline their personality.
The general consensus is that lighter pearls tend to look best on people with fair or olive-coloured skin and that gold or cream-coloured pearls are better suited for darker complexions. Tahitian pearls seem to suit everyone. However, there is no such thing as an unattractive pearl color for a certain complexion. Everyone should buy the pearls that make them "feel happy" in the colour they like most and not in the colour that is 'better suited' for their complexion or that is more highly esteemed because it is very rare or very popular (like white-rose/silver-white/gold).
Golden South Sea pearls

Colour alone does not determine the quality or value. In pearls, the most important criterion to determine their value is lustre (the shimmer that seems to come from the inside of a pearl). In every case, the rule should be "lustre before size". Only a strong layer of mother-of-pearl can produce an intensive lustre and it is also the most important sign of the lasting quality of a cultured pearl. The perfectly round or perfectly formed drop are the ideal shapes and these pearls are most highly valued. Here too, however, personal taste should determine the choice.
But how can buyers ensure that the pearls they bid on are good quality?
Yvonne: The pearls on our platform are all screened by experts with a lot of experience in the industry. Most pearls are offered by inspected and trusted professional sellers, but pieces offered by private sellers are high-quality items as well. The pictures and description they provide are closely examined by us and have to give a good impression of lustre, color, surface, shape, size and age of the pearls. We don't accept low-quality pearls that are generally available.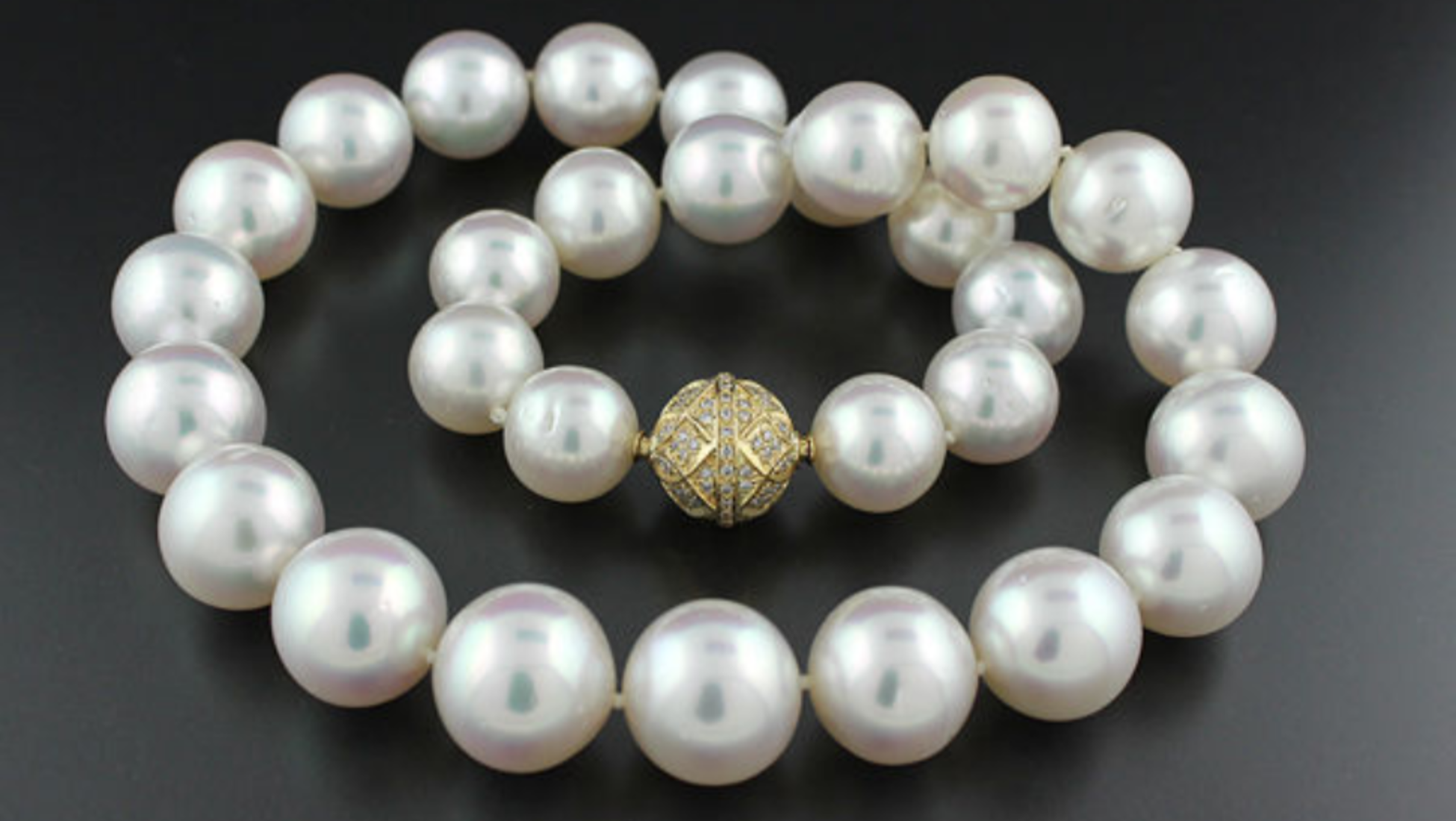 South Sea pearl necklace

Thanks for chatting with us! Do you have any other thoughts you'd like to share with our readers?
Yvonne: The joy that pearls give to us should remind us that we need to protect the natural environment that has given birth to these treasures. Because pearl oysters are very sensitive creatures that need pure waters if they are to thrive, they are like a barometer for the condition of the world's seas and lakes, on which all the life on our planet depends.
____________________
Check out our latest pearl jewellery auction, or register as a seller with Catawiki here.
____________________
Discover more jewellery | pearl jewellery
You might also like:
Men, it's time to start wearing jewellery
7 tips for aspiring ancient jewellery collectors