Written by Simone | 12th July 2019
For a company often associated with a small, modern-looking car, Fiat has a surprisingly long and complex history. As Fiat celebrates its 120th anniversary, we've taken a look at how its most influential leaders steered the company through turbulent and testing times.
Giovanni Agnelli
On the 11th July of 1899, nine men become the founders of FIAT, an acronym for Fabbrica Italiana di Automobili Torino. One of the men is Giovanni Agnelli. He would go on to lead the company until his death in 1945. Giovanni Agnelli oversaw the creation of cars, trucks, aircraft engines, and the legendary 'beast of Turin'. He also opened the famous Lingotto car factory and guided Fiat to become the largest automotive company in Italy. During the First World War, all of Fiat's factories were dedicated to supplying the Allies with aircraft, engines, machine guns, trucks and ambulances. Shortly after the war, Fiat gained a market share of 80% in Italy.
There are a couple of chapters in the history of Fiat where the company's leadership wobbled; first when in 1921, workers seized Fiat's factories under the communist flag. This forced Agnelli to resign, although he would return to restart the company in 1922. A similar thing happened after the Second World War when the Agnelli family was removed from leadership roles in Fiat because of possible ties to Mussolini's government. They would not return until 1963 when Giovanni's grandson Gianni took over as a general manager.
Gianni Agnelli
Under the leadership of Gianni Agnelli, known as 'L'Avvocato' ['the Lawyer'], Fiat's management was massively reorganised. The company survived the oil crisis in the 1970s (by selling and repurchasing shares to and from Libya) and the company acquired a myriad of high-profile brands. The result was that Fiat became one of the most powerful companies in the world. Agnelli was consequently one of the most important people in the Italian economy for a long time; a symbol of capitalism and regarded by many as 'the true king of Italy'.
Fiat completed its first acquisition in 1967 when it purchased Autobianchi, followed by purchasing interests in Ferrari and Lancia. The latter had always been closely related to Fiat: its founders Vincenzo Lancia and Claudio Fogolin were both Fiat racing drivers before they decided to take matters into their own hands and started their own company in 1906. In 1971, Fiat acquired car manufacturer Abarth and then Alfa Romeo in 1986 from the Italian government. This made Fiat Europe's largest automaker.
It goes without saying that acquiring so many famous and beloved brands comes at the risk of changing what people love so much. In Fiat's case, it worked out alright: "Losing your independence is never a good thing, but I think Lancia, Ferrari and Alfa all made some of their best models after the takeover", says classic car expert Jan-Bart Broertjes.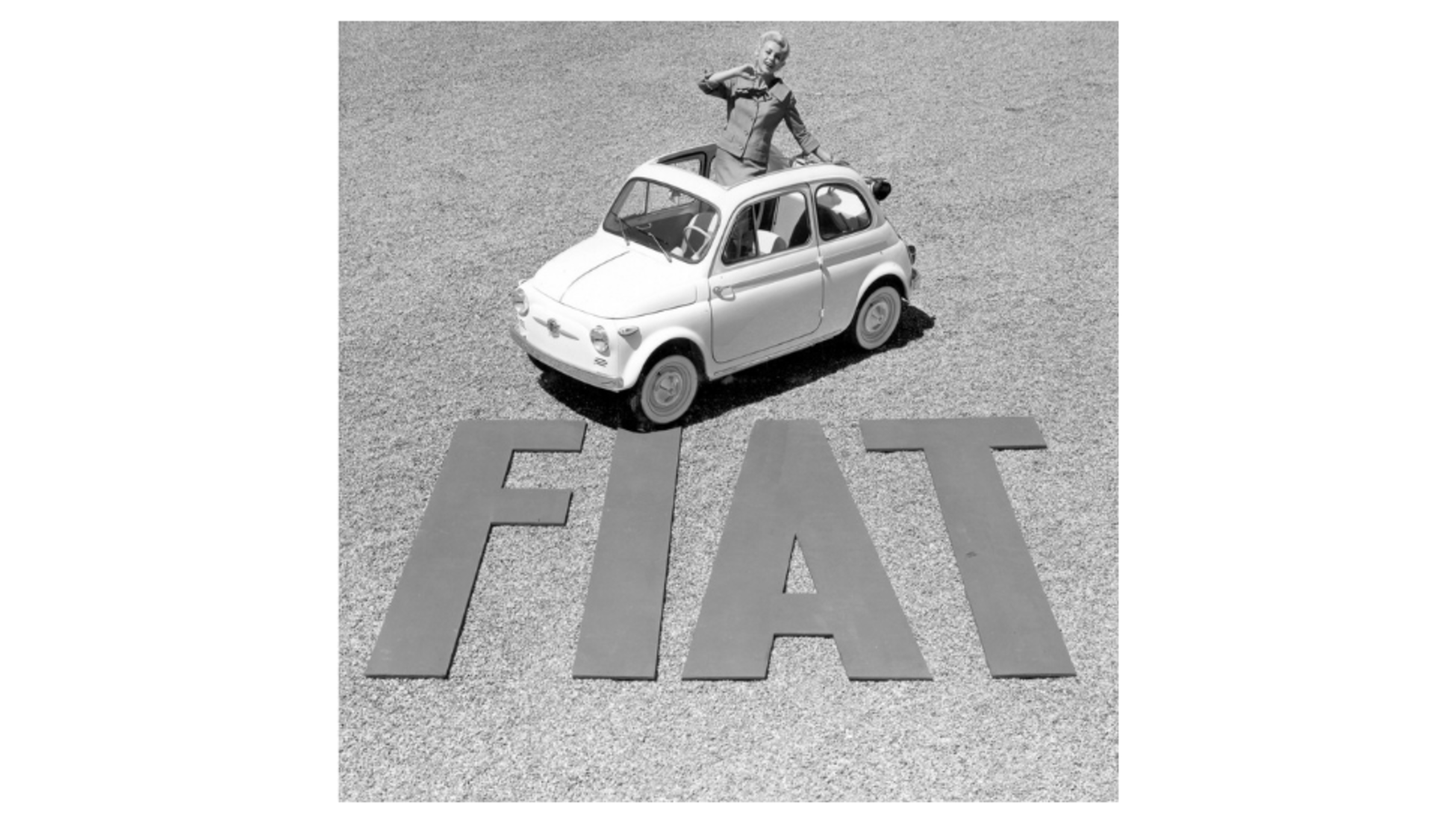 Promotional image for the iconic Fiat 500

Sergio Marchionne
After some rocky years at Fiat, possibly due to the vacuum left by Gianni Agnelli, 2004 saw Sergio Marchionne become the company's fifth chief executive in just two years. Although his leadership style has often been described as ruthless, letting go a lot of people, Marchionne has also been given a lot of credit for his hard work. He has also created a culture where everyone is expected to lead, talent is recognised and hierarchies are broken down.
Reducing Fiat's managerial bureaucracy, Marchionne led the company to its first profit in 17 quarters at the end of the 2005 financial year and is widely recognised for turning Fiat Group into one of the fastest growing companies in the auto industry in less than two years. He has been described by the Financial Times as one of the boldest business leaders of his generation, and under his leadership, Fiat and Chrysler merged.
Under the wing of these three, vastly different leaders, Fiat survived a highly competitive, difficult industry for 120 years. Celebrate this incredible milestone this week on Catawiki, where you can find different Fiats, Ferraris, Lancias, Alfa Romeos and more every week.
____________________
Discover more classic cars | Italian classic cars | Fiat
You might also like: