Written by Tom | 20th December 2019
In the first of our dedicated seller series, where we profile some of our most inspiring sellers, we sat down with Kim Meyer—of vintage radio shop Meyer Vintage—to find out how Catawiki helped her passion for radio flourish into her own brick and mortar store.
"I wasn't your typical girl." Kim chuckles as she pours herself a cup of coffee. "I'd come home to my parents with roof tiles to build stuff." And build she did. Kim is the owner of Meyer Vintage, one of The Netherlands major stores specialising in tube radios, alongside a range of HiFi objects such as old record players and analogue cameras. Looking around her Arnhem-based shop, the walls adorned with Harley Davidson automobilia and the shelves lined with every kind of radio imaginable, it's clear Kim's crafted a living that's as unique and un-ordinary as herself.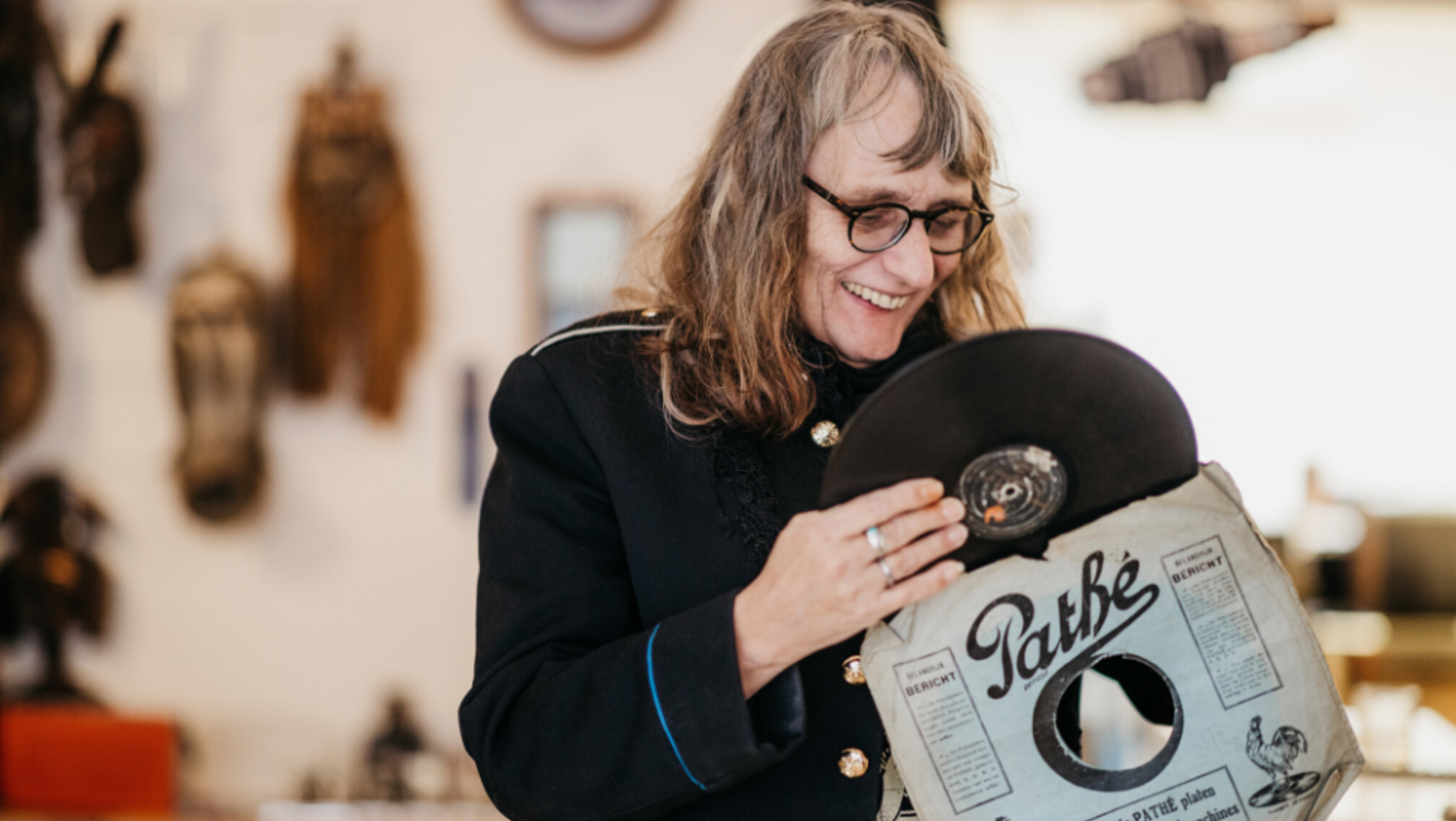 Kim's main passion is radio, but she also sells a range of old record players and rare vinyls in her shop
Born just outside Rotterdam but raised in Amsterdam and the east of The Netherlands, Kim grew up flitting from place to place. But the one thing that has never changed is her love for radio. "I was always interested in old things, old stuff – history. That's just me in a word. It was around the age of three or four, when I first became interested in radio. I really loved it," she says, a glimmer in her eyes. "Back in those days, other people were busy with TV and broadcasting. But not me. I even built myself a radio transmitter by demolishing an old radio, though it wasn't particularly legal," she says with a grin. "It was the old techniques and history that really grabbed me. Radios were the start of old electronics. Now, we have computers and mobile phones, but it all started with somebody who built a radio."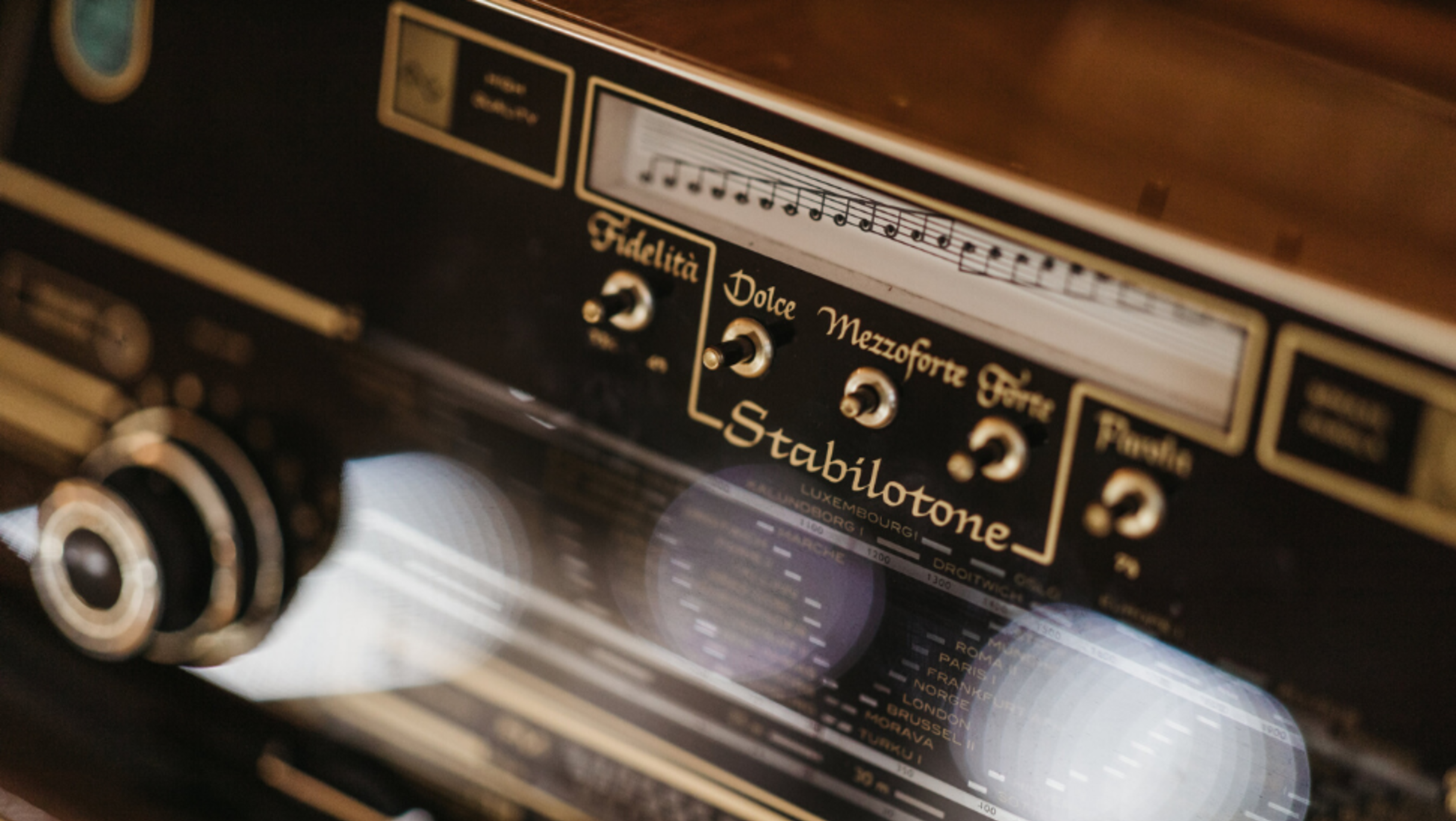 This old radio can switch between a range of sounds; from a louder, speaker sound to a crackly, softer one based on the switches you flick
It was these early years that helped cement her love and knowledge of radio. "I wanted to know everything," she says proudly. "And the best way to learn back then was through other people. If somebody was fixing an old radio, I'd be there, watching, asking what this was for and how this worked. That was how I taught myself." Years spent around fellow radio enthusiasts was just the start, and when she finished school, she moved onto working in an old broadcast station. "I really loved my time there. It didn't matter what I was working on; from the technical aspects to the receivers and transmitters, to doing interviews and playing music, I was always happy. It was, and still is, my passion."
Signals of success
How do you go from being a passionate enthusiast to a successful business owner? For Kim it wasn't about making a profit or closing deals. "I started collecting radios when I was about 18. I had around 250 radios. A little bit too much you might say. So with my partner's help, we began to sell one or two. We've been buying and selling radios ever since."
Still, when pitched the question of how the business grew to where it is today—an online business that ships hundreds of items to countries from Austria to Hong Kong—Kim credits Catawiki with that. "It all started with a bunch of old guitars I needed to sell. So I signed up to Catawiki, which I'd heard was a good place for that sort of thing. And I thought maybe I could sell some." When she sold a few of the guitars, Kim realised it could be worth putting some of her radios up for auction. "The whole house was full of radios. They were stacked up to the ceiling!" she chuckles. "So then I thought, well maybe I could sell some of them. And we did. And then we sold another, and another, and another. It got to around 15-20 a month, and now we're up to selling around 30-35."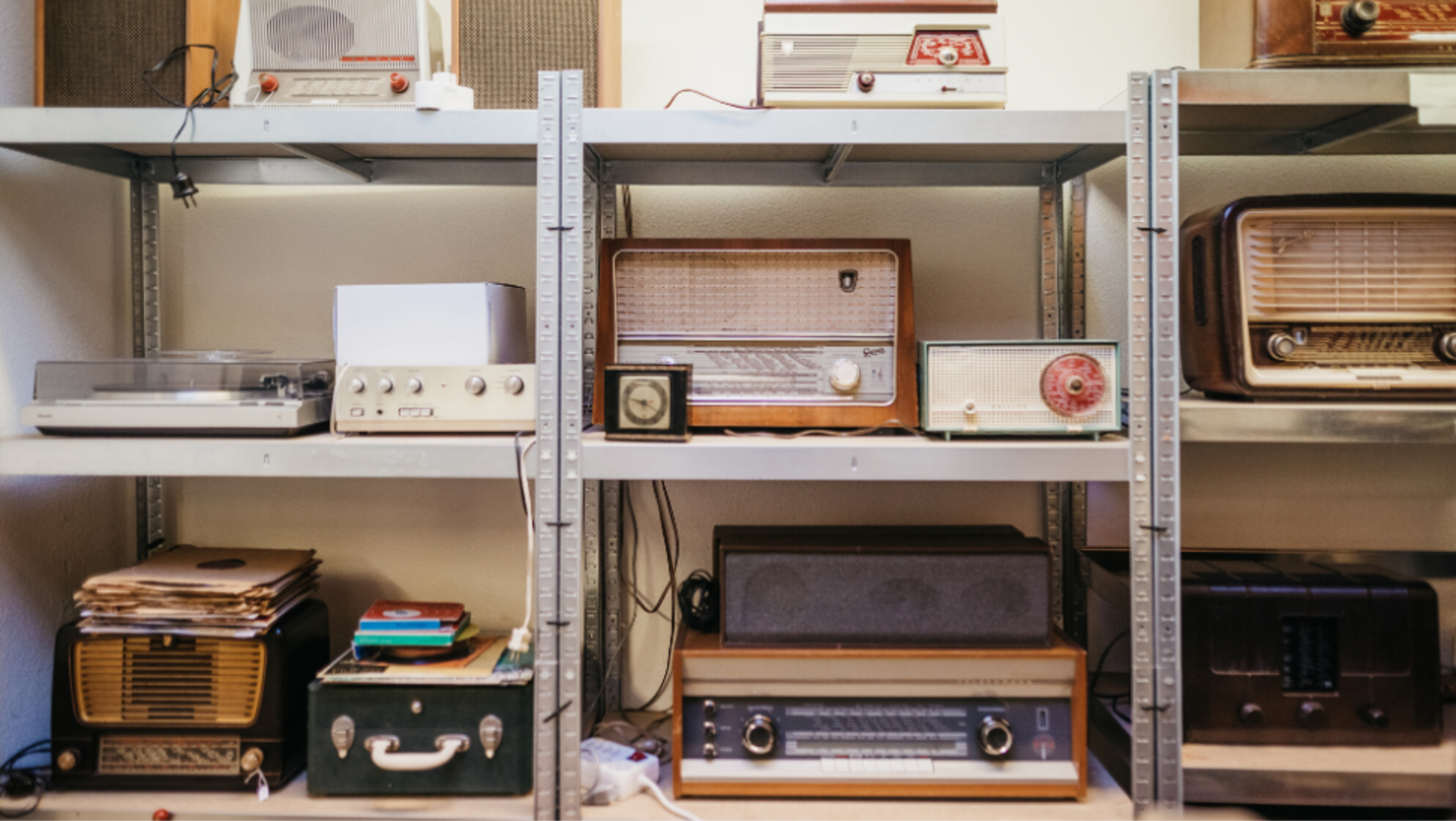 Kim's accumulated a massive radio collection that spans decades
This success online gave them the income they needed to think practically about the future too. Opening a shop was never on the cards, says Kim, but having Catawiki as their main revenue channel let them dream a little. "We sell better on Catawiki and in a shorter time, so that's still the main marketplace for us. It's our base. But opening the shop has given us the space we need, and the nice thing about it is that it has a room to repair radios in and to store all my parts. We have lots of radio parts," laughs Kim, motioning to her workshop in the back, filled to the brim with all manner of devices and tools. As we head back there, Kim explains the various pieces; one of them involving a typewriter-shaper machine that is used to determine the condition of the tubes in radios. It's painstaking and complex work, she says, but there's method and much reward in it.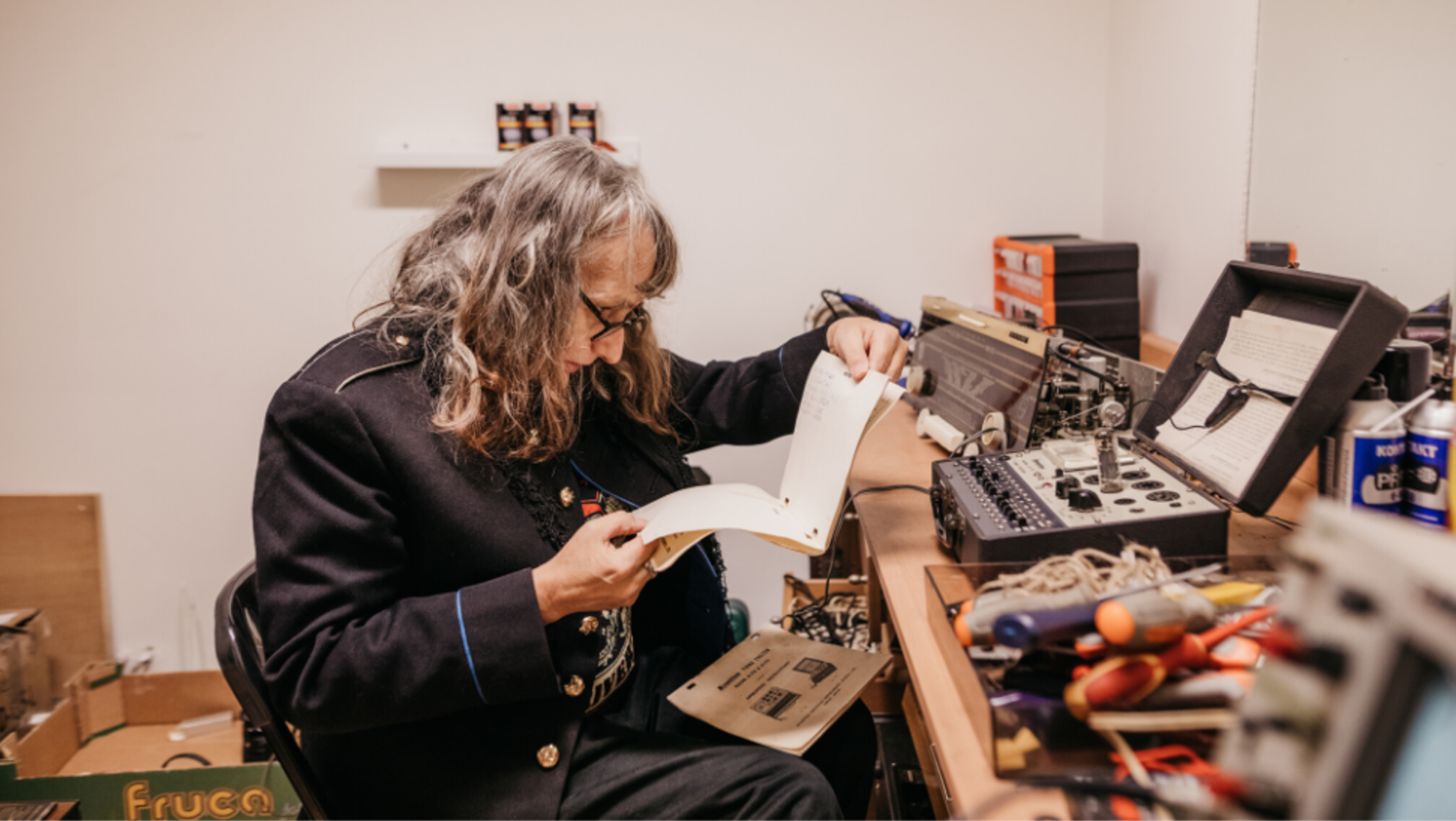 Using a key of code, Kim checks the condition of the tubes for radios

Another upshot of working with Catawiki is that it has also helped her establish herself among the radio community, and even make some friends. "We have a lot in common with the experts on Catawiki and we have plenty of contact," Kim enthuses. "Sometimes they call us, or we call them. We discuss all kinds of things related to HiFi and they're all lovely people to work with. I'd say we've got a friendship out of it."
Reviving nostalgia
Whether you're interested in radio or not, Kim's shop is something special; a low-lit space complete with pale wood flooring and eclectic soft touches, like a line of bowler hats that perfectly encapsulates the shop's offbeat energy. The gentle churn of the radio and warm, crackly reverb of its sound is as welcoming as Kim and her partner. "We want people to feel at home when they come. People say hey it's cosy in here. And sometimes a customer brings in something they've found lying around in their attic and I'll just fix it for them. The most important thing I want to give a customer is something that will last for years." Coincidentally while she's speaking, passersby gather outside of the storefront, peering through the windows as Kim chats on animatedly; a snapshot of the kind of gravity both Kim and the shop possess in enlivening some of our own curiosity.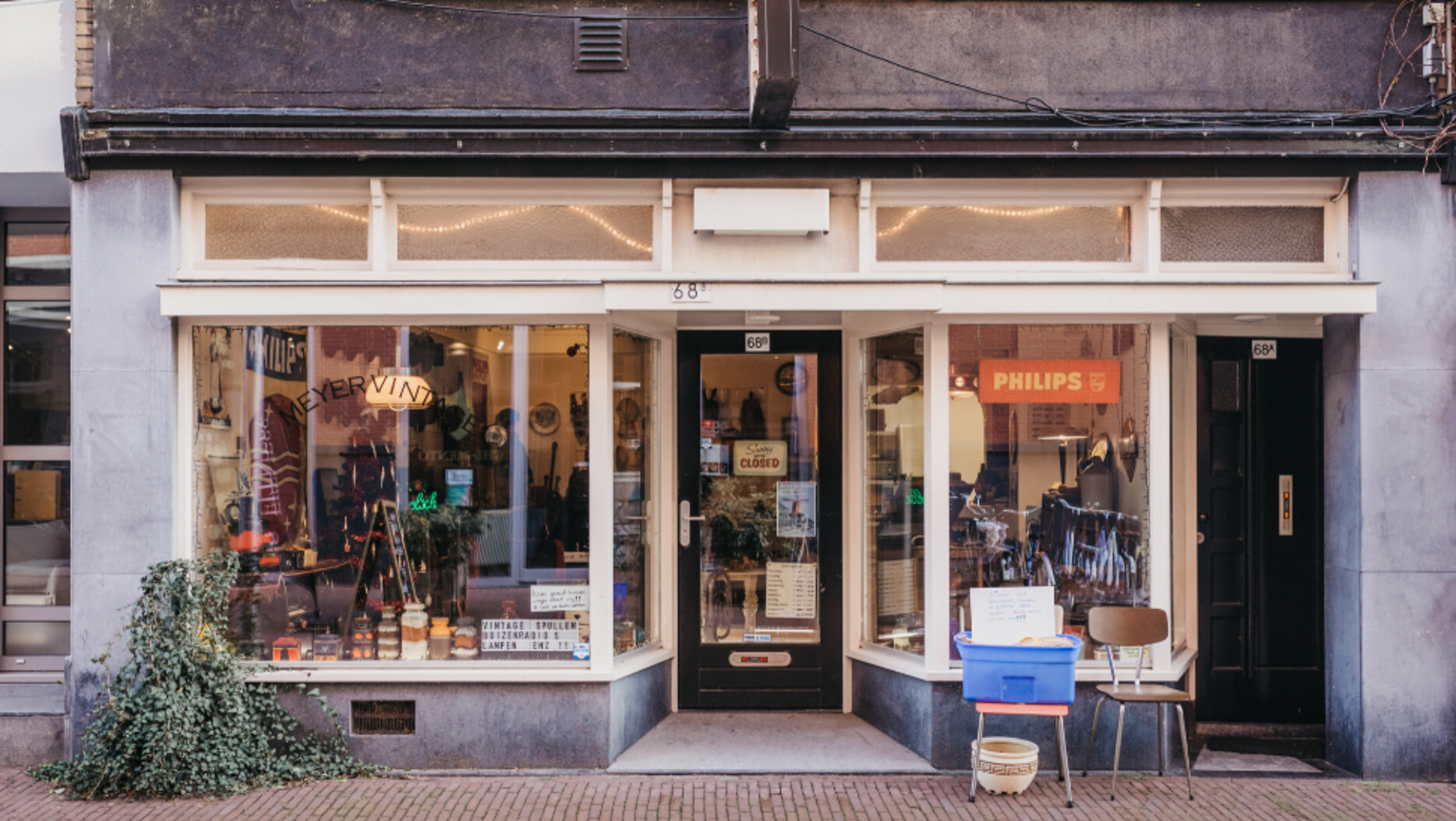 Meyer Vintage is based in the Dutch town of Arnhem, and is a cosy year-round hideaway
When asked about the kinds of radio the shop sells, Kim explains there really is a sound and style for everyone. Beckoning us around the store, she points to a mint-green Phillips radio and a maroon-coloured Art Deco radio, both of which she says are extremely popular for their look. "But the sound isn't as great," she chuckles. For audiophiles, it's the larger Phillips or Saba tube radios. "There's a distinct sound to these tube radios, and I think people like them because it reminds them of something. The sound is a very warm and old sound. And this is a technical detail, but it's because the amplifier of a tube radio is wider than later radios," Kim explains. "I love tube radios for this reason because the sound is much better, you can do more with it. And if it's perfectly restored, it'll play for years. When people come to my place and hear me play music, they love it because they can actually hear everything. With modern amplifiers, some of the music gets lost."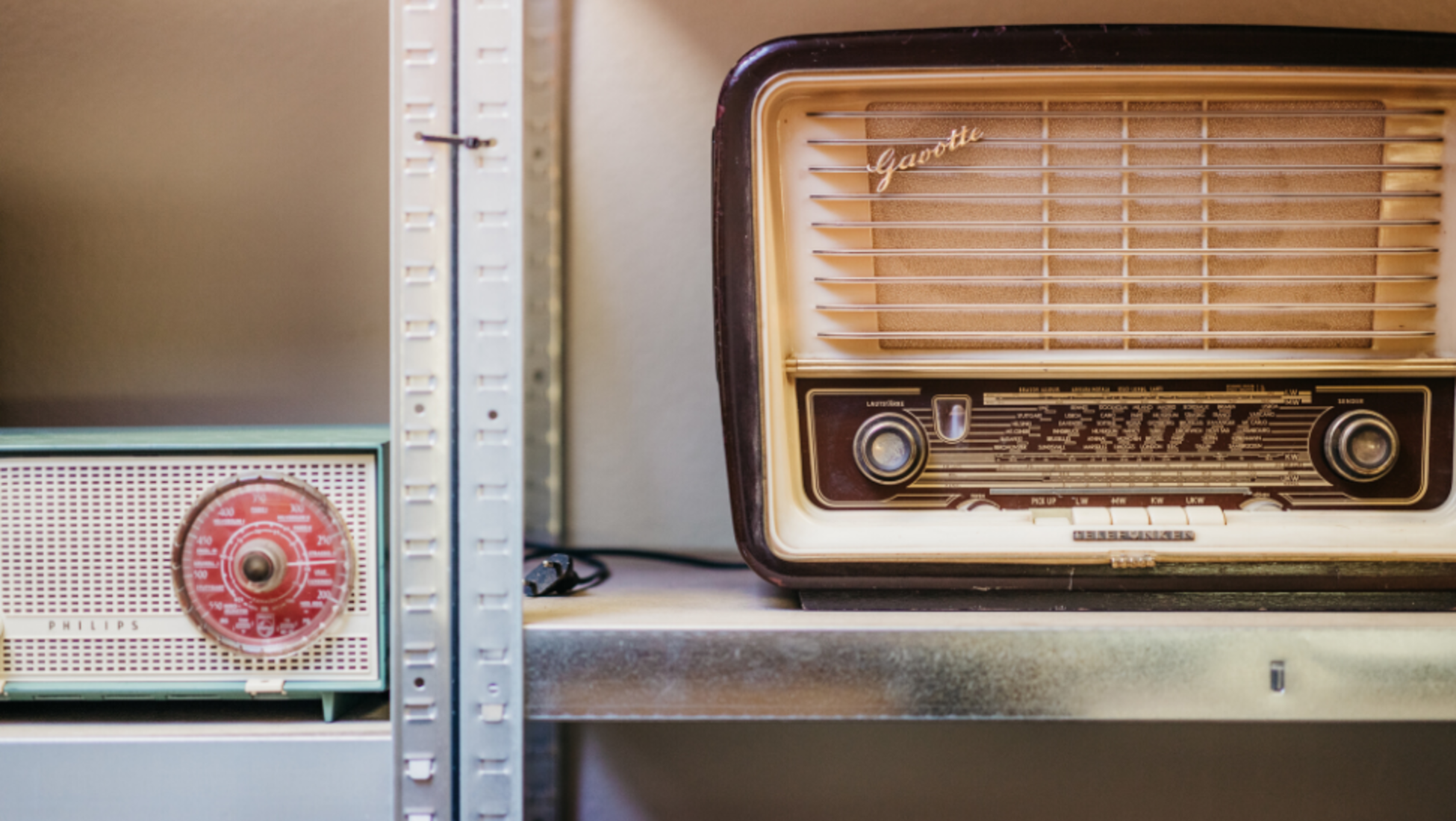 Some of the radios appeal to design gurus more than audiophiles, like the mint-green Philipps radio pictured
Radios are seeing a revival for the modern day consumer in pursuit of nostalgia. As Kim explains, there's something timeless about the way that the sound of radio is at once familiar and comforting but uniquely its own. This is the sound Kim loves and what her work is about. "When somebody buys a radio from me, we always share that passion for radio, that love. And that's what I want to pass onto younger people – even when they're streaming from Spotify!" she laughs.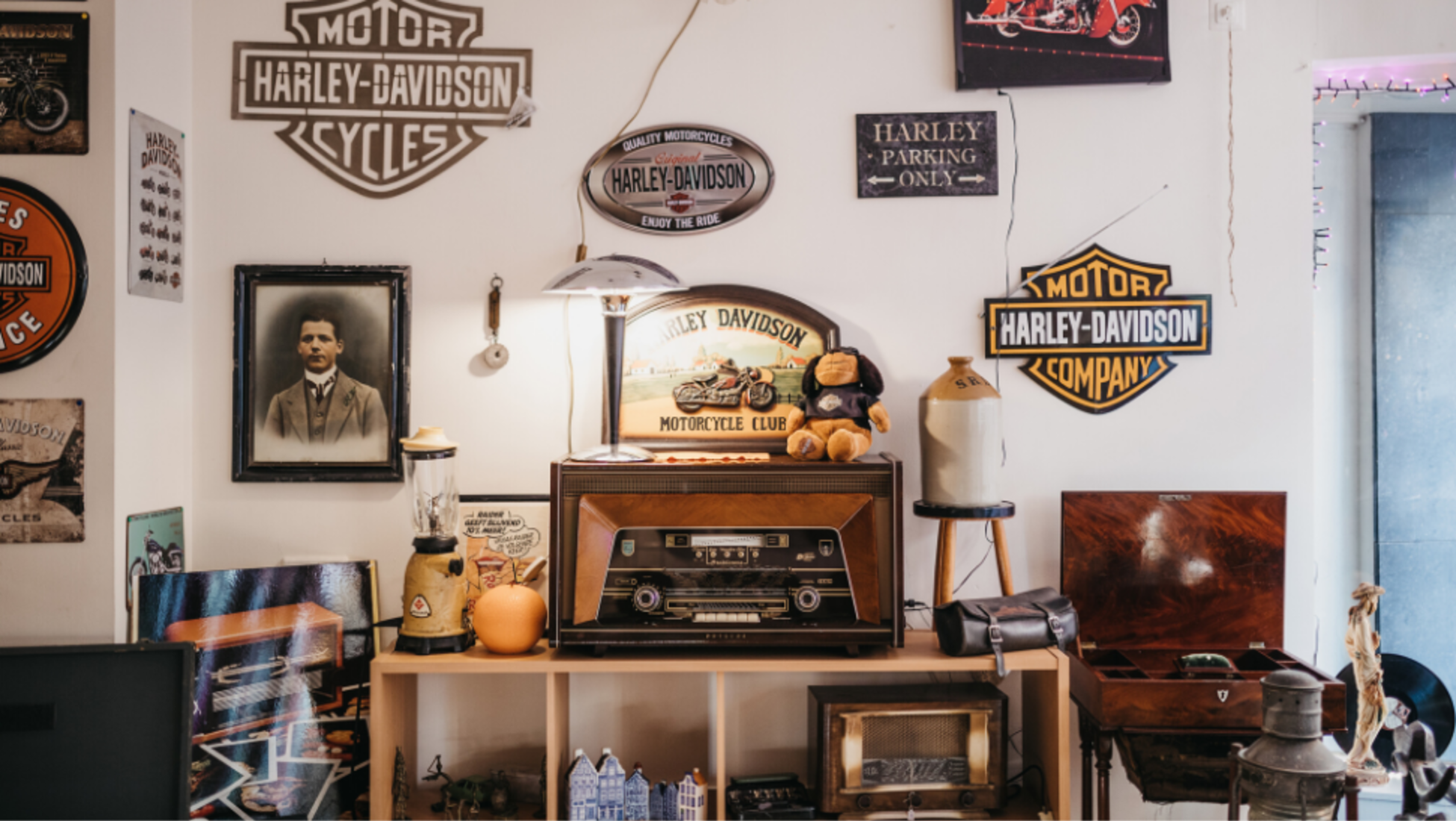 The radios serve as the main draw and centrepieces for the store – and they're often playing too
Kim's made a success of selling radios on Catawiki by finding her audience, but it's her passion that keeps this going. Wandering around her store, there's a lingering history and wonderful sense of yesteryear and irreverence to the place. Kim motions for us to come over to listen to one of the radios she's just sold and a look of sheer bliss washes over her. "That moment the radio comes on – that's the most superb moment. It's the most satisfying moment," she says. "I spend my time fixing radios because they aren't just dead machines – they're alive. They're life."
____________________
Join our community of creatives and collectors, and become a seller on Catawiki.

Discover more HiFi & Radio | Records / Vinyl
You might also like: