Written by Tom | 27th March 2020
In good times and bad, our homes are often the most enduring and comforting spaces to retreat to. If you're looking to extend this sense of enduring history into your own home, natural history expert Manuel Quiring has helped us put together a quick guide on how to decorate with fossils.

Many of us might see fossils as residents of only the most eclectic interior schemes, but we needn't. "There's an existing trend towards natural materials like wood and rough stone in architecture as well as decorating with historic objects already", says Manuel. "Fossils are simply the next step."
Enclosed displays
Creating a centrepiece in a room helps frame a space while also giving you the chance to display some of your most treasured fossils. Bring a touch of the museum and the apothecary to your home with an enclosed fossil display. The beauty of these displays is that they're both eye-catching and practical (they protect your fossils and keep the dust at bay). Depending on your style, you can arrange and select accordingly.
Those who want to inject a bit of Gothic drama and the unusual into their home might choose amber-encased insects in glass containers or frames, placed next to fossilised skeletons and skulls. While those who prefer a lighter style–say coastal–can create a flotsam-like table display of shells, Ammonites and petrified woods for a beachcomber's paradise.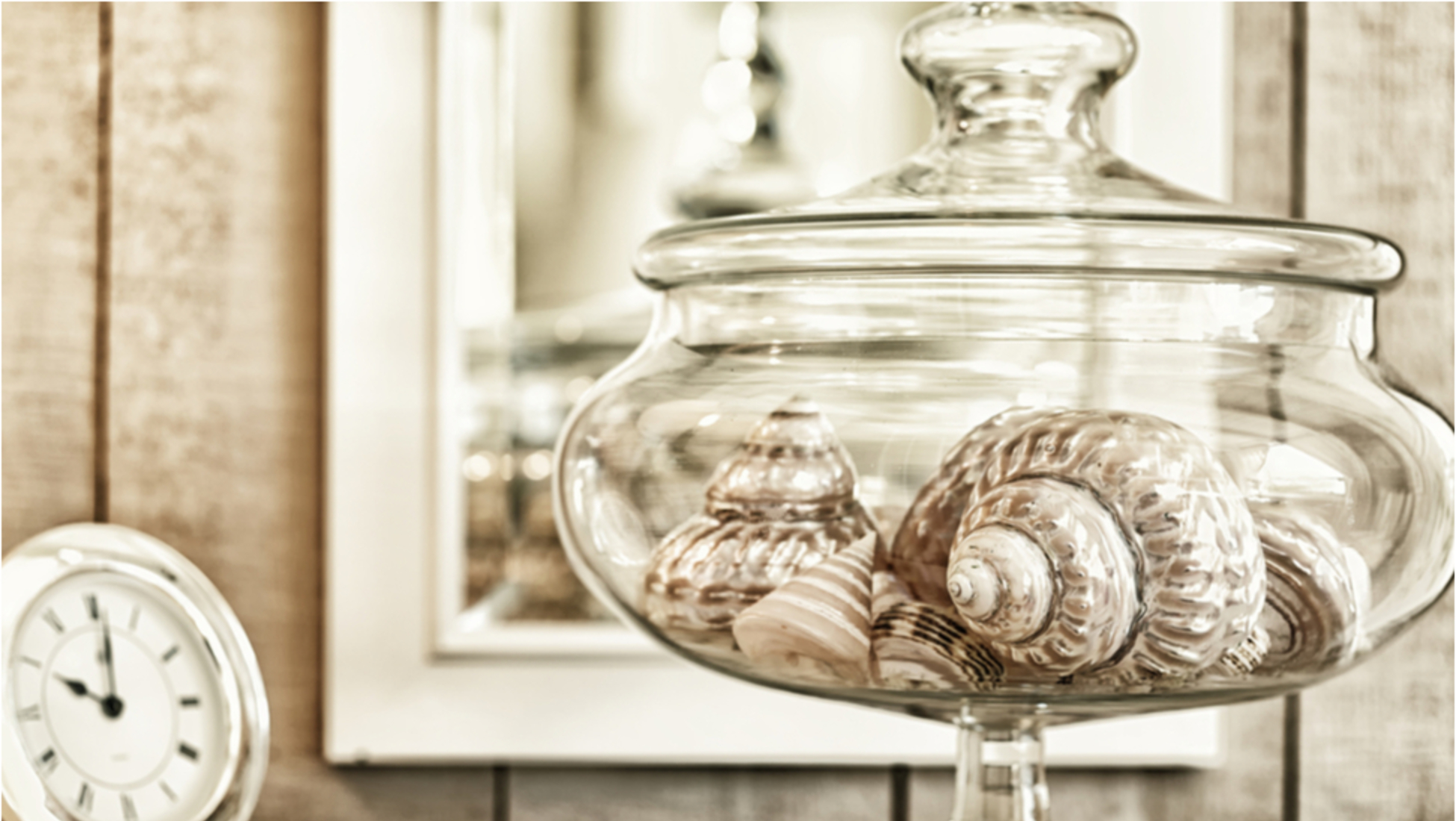 Place shells and other small fossils into glass containers and vials for an apothecary-like feel
For an especially compelling look, build around ordinary design pieces. A chest of drawers or dark oak antique cabinets (or anything that has a complimentary patina to the fossils) takes on apothecary-like aesthetics when topped with fossilised insect-filled globes, vintage desk lamps and a few unusual pot plants. If you're feeling ambitious, print out labels for your jars and give your fossils their native names. Or make up your own names for an inspired look that's enough to give the Diagon Alley Apothecary something to think about.
Combine textures and palettes
While mixing and matching materials is a familiar technique for interiors fans, it's an especially potent design trick when decorating with fossils. Many fossilised objects are encased in rock and minerals, and, in some cases, stone can function as the actual fossil. These fossils provide an opportunity to imbue a hint of natural elements into a space.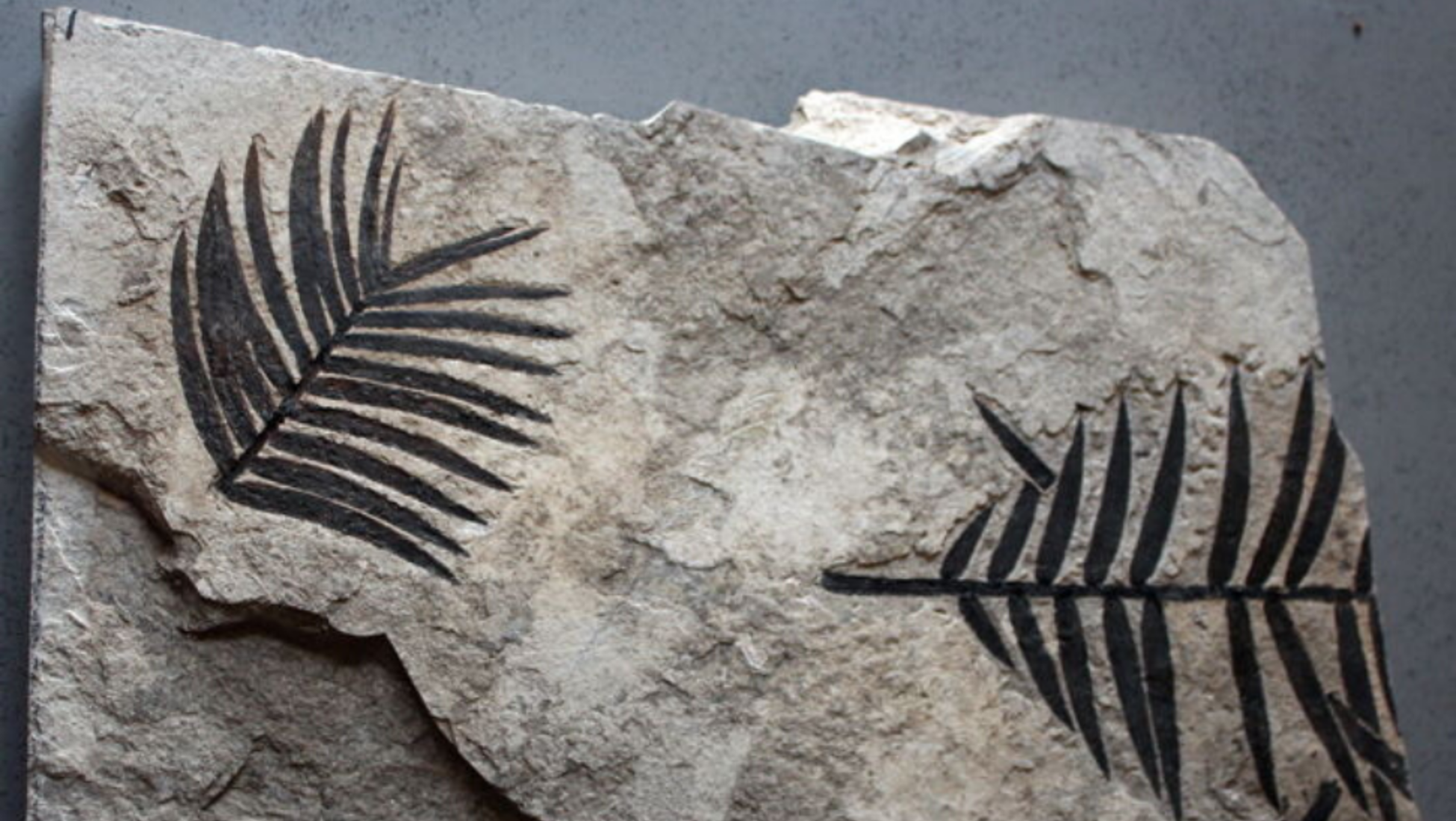 The rough-hewn texture of this stone, containing the leaves of Zamites, is especially appealing in bathrooms, which adds some natural calm
"If you've got a pale colour scheme, work a range of shells and fossilised resins into display pieces or in frames that give gentle colour schemes a rougher, earthier look", says Manuel. Many fossils come on a matrix which can be hung as artwork or used as an ornamental piece. Try this in the bathroom (any bathtub will benefit from a few pieces dotted along its rim) for an aesthetic that combines Cycladic cool with Japanese onsen serenity.
Turn to fossil-ware
Ceramic and stone tableware has gone from an emerging to a recognised trend, so take it a step further with fossil-ware. Swap the glossy charcoal ceramics and stone tableware found in homeware boutiques for polished fossil table plates with orthoceras and ammonites etched into the middle. You'll find a range of marble plates and bowls that have various specimens either integrated into or adorning them, which make for attractive and unusual designs. And fossils can also serve as tables in themselves. Petrified woods, like palm wood, are hardened and smooth and make for a reliable side table surface.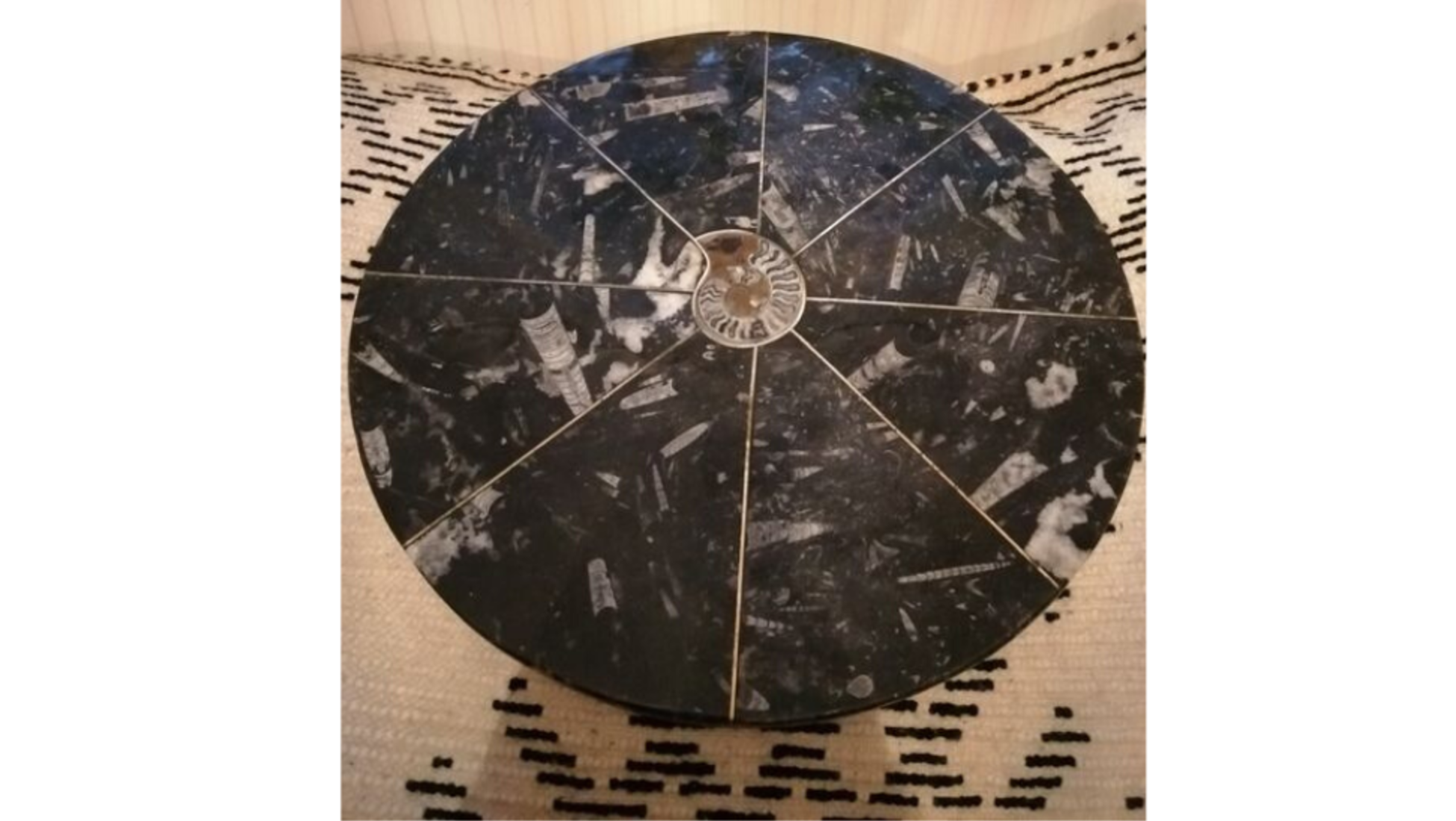 This Moroccan fossil table plate has orthoceras and ammonite etched into the middle
Embolden and embellish
The key thing to remember about decorating with fossils is that they're versatile. While often unusual, they can be used sparingly to embellish and accessorise existing contemporary pieces. "Start with small pieces and build up to making larger murals", says Manuel. A wall-length mirror can be adorned with shells and stones for a mosaic-like look, while a normal glass-topped coffee table can be used as your own display system when you place specimens beneath the glass.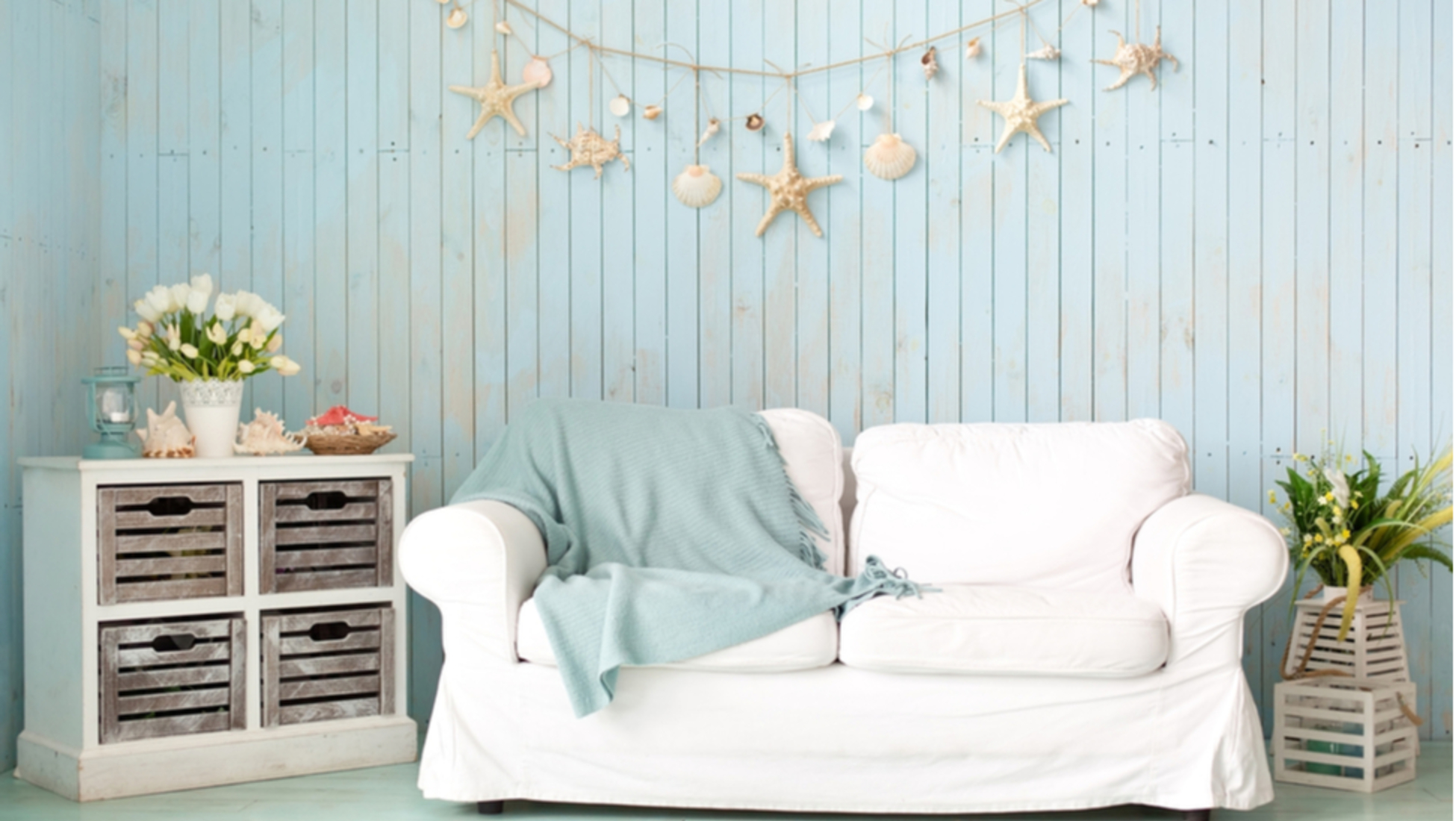 String up shells or adorn existing pieces with fossils in order to hack an ordinary piece into something special
Make the most of spotlights and focus lighting by illuminating fossil displays too, which will help give them the stage they need. Back lights work particularly well, meaning your fossils need never have to come out of the dark again.
____________________
Create a a Jurassic-era atmosphere with our fossil selection, or register as a seller.
Discover more Fossils | Interiors & Decorations | Archaeology & Natural History | Design & Vintage
You might also like:
How to use antiques to take your garden to the next level

How to style your home in World Traveller