Written by Tom | July 1st 2020
The Harley-Davidson name is recognized the world over. Its long history, engines and merchandise all contribute to its uniquely special appeal . But the brand has done more than just built a successful bike – it's managed to create an entire community around it. Harley-Davidson has become synonymous with the American biker and has carved itself an almost immovable place in the American conscience. We asked motorcycles expert, John Searle, to talk to us about Harley-Davidson's cult-like role and reckoning in America today.
Harley-Davidson has a religious-like following. Ask anyone that owns one and they'll tell you investing in a Harley-Davidson means investing in more than just a bike – it's a legacy and a statement.
"It appeals to the rough side of being human," says John. "Cultural connotations like Easy Rider and Hells Angels have helped Harley cultivate this image. The brand has a long heritage that has mostly stuck to making one kind of motorcycle: the air-cooled, big lumps of iron (no plastic), and heavy machines that arguably produce more noise than horsepower. Once upon a time - in say, the first 50 years of the brand - Harley was revolutionary and made the fastest and toughest motorcycles. But it started to cash in on its heritage in the 1970s - something the brand was arguably better at than developing revolutionary motorcycles ".
Marketing and merchandise
What better way to create a sense of community than to give everyone a piece of your brand? Harley-Davidson knows this better than most, having engineered a merchandising and marketing strategy that's one of the world's best in terms of name recognition. They've created retail outlets across the United States and made sure they're also visible to people beyond the motorcycle world. "The most common joke is that Harley-Davidson is a merchandising company that also sells motorcycles," says John. "Many buyers want to own a Harley, but can't afford it, so owning a piece of official merchandise is the next best thing".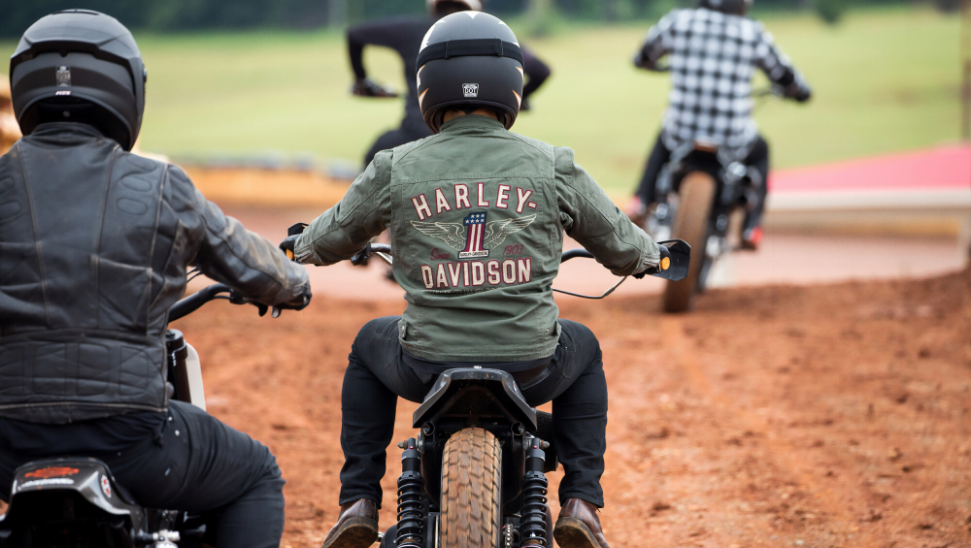 Harley-Davidson has made an entire business from merchandise such as its jackets
Posters, t-shirts and the most celebrated of all, leather jackets, are all emblazoned with Harley-Davidson's signature orange and black crest, which are bought by people who may not have any particular relationship with the brand or even own a bike. So ubiquitous is its merchandise that counterfeiting is a constant, work unwanted, companion for the brand. "The Harley logo is recognisable and unchanged for many years. It's a worldwide iconic image. But the logo is also easily replicated. Many copies of the logo are made in small workshops around the world, and this is especially true for the jackets, so keep an eye out for product numbers and official tags. However, even with the proliferation of fakes, Harley-Davidson's retail strategy is so successful that the brand has more income now from official merchandise than its motorcycles ".
The American Outlaw
While merchandising plays a crucial role in evangelising the brand, its core and most loyal supporters are attracted to what the Harley-Davidson brand stands for: the American outlaw. And Harley-Davidson's association with this 'anti-social' figure is no accident - it's another carefully realised step in their wider marketing efforts. Bikes and bikers have long been the center of countercultures and in the 1940s in the US, the American Motorcycle Association introduced the term 'outlaw', claiming only one percent of riders fit this mould. Bikers took this upon themselves as something to celebrate, often adorning their jackets with 'one percent' badges. Harley-Davidson played up to this recalcitrant, renegade persona - shifting their target demographic from clean-cut gentlemen's persona to one that appealed to working class and blue collar workers, and anyone who felt they were left on the fringes of society.
The HOG
Harley-Davidson also created HOG - the Harley Owners Group - a community marketing effort that sought to promote the brand through evangelists of the bikes as well as a lifestyle. This was a place for outsiders and enthusiasts to find a sense of belonging and share their love for the bikes. After all, outlaws might succeed by pushing at society's edges but that doesn't mean they have to do that alone.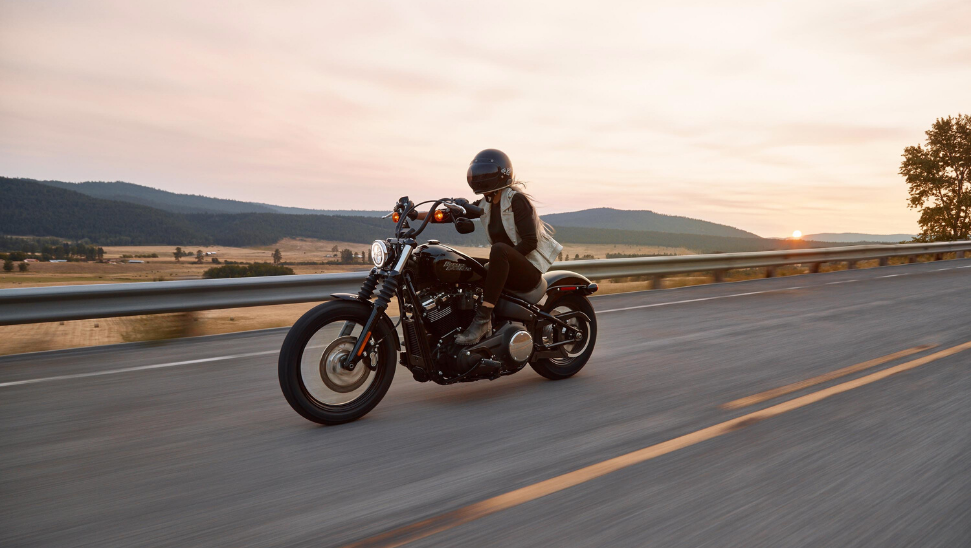 The brand community building and brand loyalty is considered one of the best in the world
It's one of the most successful ventures the brand undertook, with clubs across the world dedicated to Harleys, and has helped break the brand into the mainstream without completely isolating loyalists. And with millions of members who spend 30% more on Harley-Davidson products than your average consumer, the pay-off is huge.
Made in America
The future of Harley-Davidson, however, is currently under fire. As it welcomes in a new decade and combats flagging sales, the question that's already been asked is: can Harley survive in the globalised world? The brand has pushed the narrative that their bikes are American-made which has resonated with the outlaw and independent persona Harley-Davidson prizes and attracts. Yet, with the onset of trade wars and tariffs, Harley-Davidson has chosen to move some of its manufacturing abroad - upsetting loyalists who heavily subscribe to the 'American-made' narrative as well as President Trump, long a mouthpiece for the American credentials.
Still, for many, it's a bike and a brand they will follow to the end. Where that road will take them, only time will tell.
____________________
Join the Harley club and check out our motorcycle auctions or register as a seller with Catawiki.
Discover more Classic Motorcycles & Scooters | Automobilia & Motobilia
You might also like:
What makes the Harley-Davidson motorcycle so special?


Fashion's favorite fetish: the evolution of leather