Written by Tom | 29th July 2020
If you find yourself searching for an easy, versatile instrument to learn, there's arguably no better place to start than the guitar. To help you get going, we asked guitar expert, Alex Becker, to guide us through everything a beginner needs to know about choosing a guitar.
"Picking your first guitar can have an impact on your entire guitar playing experience", says Alex. "If you make the wrong choice, you'll likely remember how often you used your guitar as a doorstop. Learning what is good and what is bad on a guitar is a skill that will help you for the rest of your playing career". So where to begin?
Acoustic guitar or classical guitar?
If you've got folky instincts or rocky sensibilities, you may already have an idea on the type of guitar you want. But for many beginners, it's normal to be a little less clear on the different varieties. Acoustic and classical guitars are the most popular choices for their versatility across genres.
"New guitar players often choose acoustic guitars with steel strings. These are the types of instruments used by country and rock guitarists", Alex explains. "But there's another type of acoustic guitar that has nylon strings instead of steel. These typically have smaller bodies and lighter internal bracing. This means that they are not as loud and produce a softer sound".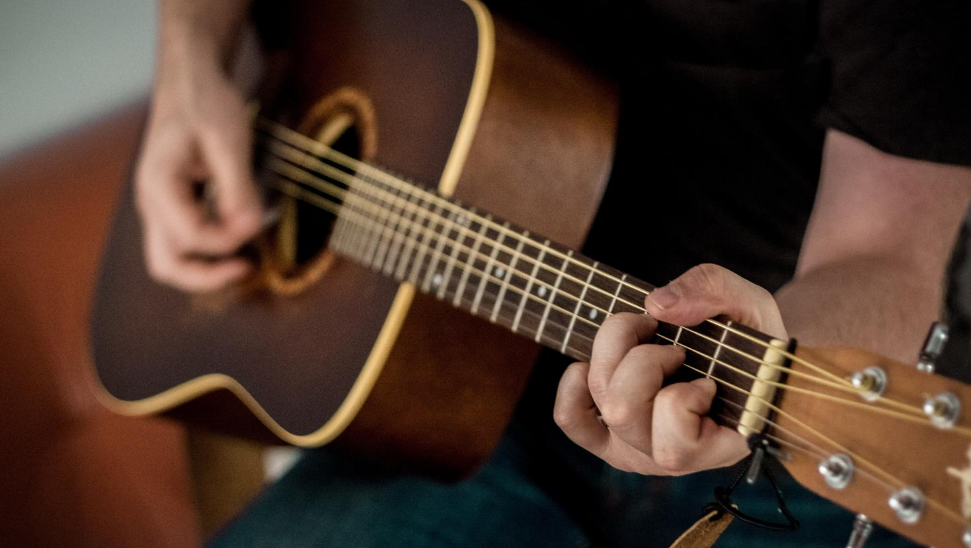 For those looking to play a range of genres, an acoustic guitar is best. While for classical music players, classic guitars the way to go.
Knowing how you want to play is also a way of distilling what type of guitar to buy. If you think you'd prefer to play with a plectrum, then an acoustic guitar with steel strings is your choice. If you think you'd rather pluck the strings with your fingers, try the nylon strings of classical guitars. And think about the music you'd like to play too.
"If you want to play rock, country or other traditional styles, where you both strum and play with your fingers, you're probably better off with an acoustic guitar. For most new players this is the best option. However, if you only want to play classical music, then a classical guitar is the obvious choice".
Consider cost
Understanding what you can get for your money is key. "If you choose wisely, you can buy a solid starter guitar for about €200. But if you are financially able, I think the best price/performance ratio for beginner guitars is around €300. At this price, you can get a guitar that sounds good, is easy to play and will last a long time, if it's well cared for".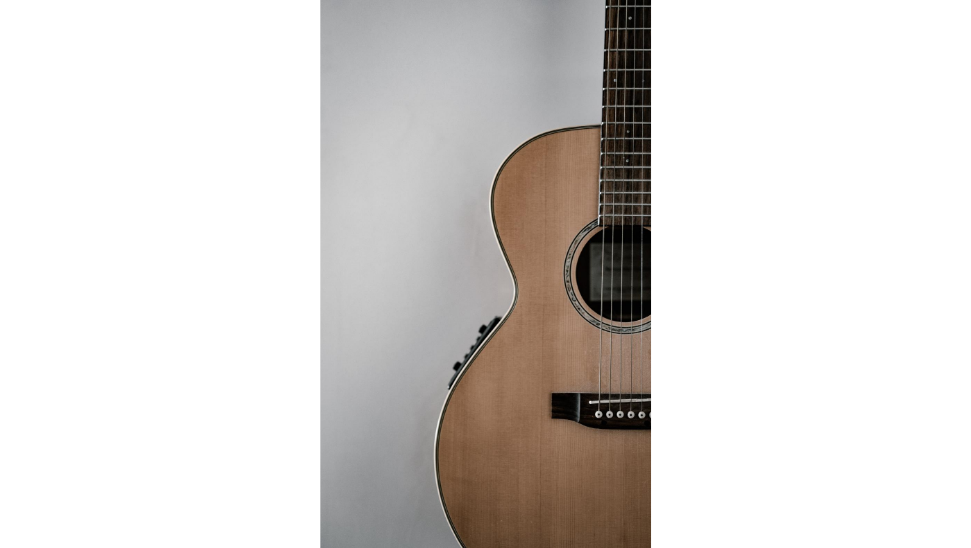 Bear in mind that the €200-300 mark is the best shout and under €100, you risk getting something that may (but not always) be of poor quality.
And though there are guitars that cost less than this, Alex has a word of warning. "While you can find beginner guitars for €100, very cheap guitars are usually made of inferior materials, which means they don't sound very good.The worst thing is that cheap guitars can be difficult to play. The strings can be too far from the fretboard, making it difficult to pick up chords and notes. Because the quality is so bad, sometimes repairs don't help anymore".
Know your tonewoods and specifications
For new guitarists, there can be a surprising amount of technical information to digest. "If you've spent some time online with guitars, you'll probably have noticed how the manufacturers list the woods the guitar is made of in the technical specifications," Alex points out. "This is because the sound of an acoustic guitar is directly related to the quality of the wood used for its construction."
"Some guitarists prefer one type of wood over another or certain types of wood for certain parts of the guitar. We call the woods from which a guitar is built tonewoods. High-quality guitars are made from high-quality, solid tonewoods, while with lower-quality guitars, the back and sides of the guitar are often laminate, you'll see alternative tonewoods with some strange names and even guitars made of synthetic or composite materials".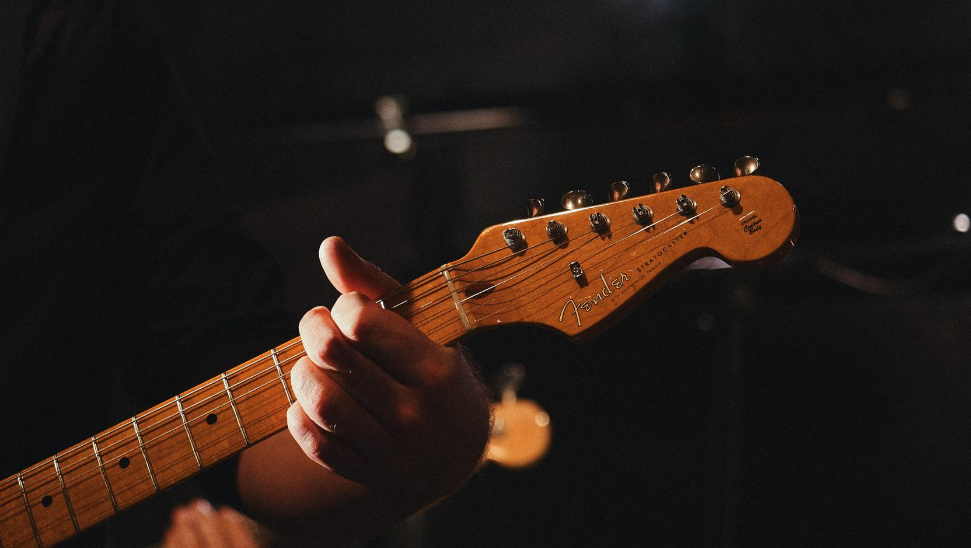 Check the different woods in the guitar – for the neck, mahogany is typically a good wood to be used.
But what do you *really* need to know before you buy? These are the woods to consider:
- Top: choose a solid wood here. Usually you will find spruce or sometimes cedar. Cedar is a little warmer, while spruce is a little lighter.
- Back and sides: rosewood and mahogany are the most commonly used. Rosewood has a slightly brighter, sweeter sound, while mahogany is darker. Both are quite resonant.
- Neck: typically mahogany or similar.
- Fingerboard and bridge: usually rosewood.
Get a feel for it
Another factor that shouldn't be undersold is the feel. Yes, feeling is usually an arbitrary and flimsy term, but we're talking about music – feeling has sway here. Before you buy a guitar, check for the following things:


- Is it solid and well made or do you not like the feel and handling?
- Check the seams and joints. Are they tight and correctly assembled?
- Put your hand over the guitar neck. Are the frets smooth or are they rough and stick out at the sides?
- Look at that neck. Is it straight or twisted?
- Look at the tuning pins. Are they straight and firm or do they seem misaligned and loose?
Ultimately though, choosing a guitar, much like music, is a game of the heart and, as Alex points out: "The most important thing is to choose a guitar that inspires you".
____________________
Think you know what you're after? Then check out our weekly guitar auctions. Or if you have one to sell, register as a seller on Catawiki
Discover more guitars | musical instruments | music
You might also like:

A history of hard rock in three celebrity guitars
A beginner's guide to photographing your guitar