Written by Jenna | 6th November 2020
Jacqueline Bouvier was wearing an exquisite white gown on her wedding day with then-Senator John F. Kennedy in 1953. A dress that became one of the most iconic wedding dresses of all time. It was a memorable day in fashion history, yet the name of the designer, an African American woman, was never revealed.. Decades later, she's a celebrated sartorial figure. Introducing Ann Lowe, the first African American designer of haute couture fashion.
Born into the business
Ann Lowe was born in Clayton, Alabama into "a lineage of seamstresses". Her mother and grandmother ran a well-to-do dressmaking business that catered to the wealthy elites of Montgomery. As a child, she was enthralled by the craft of fashion design, using leftover fabric scraps to make cloth flowers. What started as a childhood amusement quickly became a profession when at the age of 16, Lowe's mother passed away suddenly and unexpectedly. She happened to leave four ball gowns intended for the first lady of Alabama unfinished – an order which Lowe completed.
Lowe's reputation as a superb seamstress quickly spread, and she eventually made her way to New York where she enrolled in S.T. Taylor Design School. As a black woman, she was forced to segregate from her white classmates. However, she excelled as a student, graduated early and went on to open her own shop in Harlem.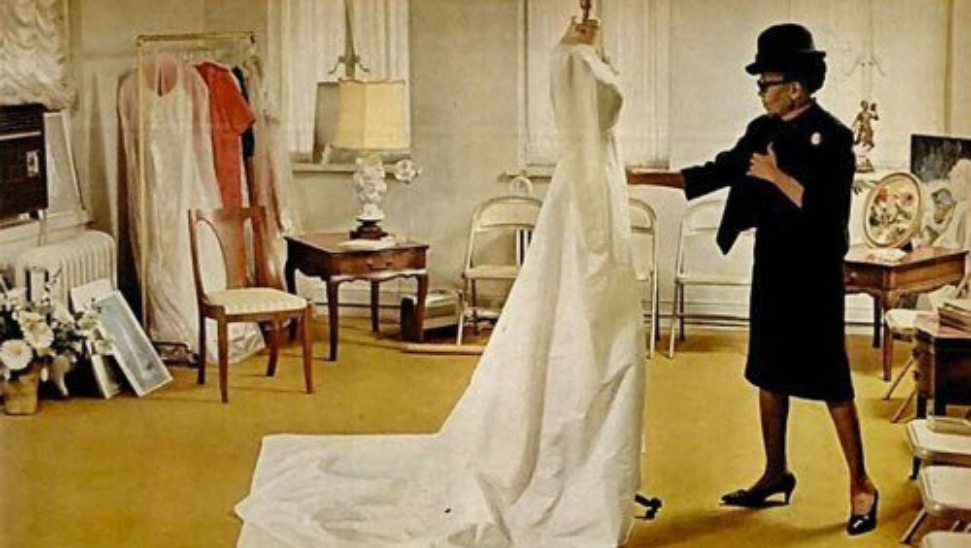 Ann Lowe came from a family of seamstresses and she took the family legacy to the next level.
The Big Apple's best kept secret
It didn't take long for Lowe to gain inroads among New York's members of high society – the Rockfellers, the Roosevelts and the du Ponts were among her regulars. Noted for her craftsmanship, upper-class Americans sought her out for her signature debutante gowns often detailed with a floral motif.
Museum of FIT curator, Elizabeth Way describes Lowe's technique as couture-quality, which included 'gathered tulle and canvas to hold out hems, lace seam bindings, hand-sewn organza facings and weight to promote proper hang."Returning clients were so impressed with her handiwork that they would often commission her to design for other formal affairs, such as weddings. Lowe was proud of her acclaim among the elite, admitting that even she herself was 'an awful snob.' 'I love my clothes,' she said in an interview for Ebony magazine, 'and I'm particular about who wears them. I'm not interested in sewing for cafe society or social climbers.'
Hidden talent
Among the many illustrious families that Lowe worked for were the Bouviers. Janet Lee Bouvier commissioned Lowe to design a wedding dress for her daughter Jacqueline and her bridal party. Some stories suggest that Lowe was not Jackie's choice designing her wedding dress. In fact, the 24-year-old Jackie was inspired by a recent trip to Paris and keen on the simpler French aesthetic. While it was her wedding, it wasn't her decision to make. Instead, this came down to the father-of-the-groom, Joseph Kennedy. He exacted control over every part of planning for the wedding, including the design of the dress. His word was final, and the rest was history.
Lowe and her team worked tirelessly for two months to produce the dress that would become a masterpiece. Then disaster struck. 10 days before the big day, a pipe burst in Lowe's studio, destroying 10 of the 15 dresses, including the bride's. She and her team worked furiously to recreate what was lost, and while they did manage to make a new dress, the damage was done. Lowe lost $2,200, the equivalent of about $21,000 in today's dollars.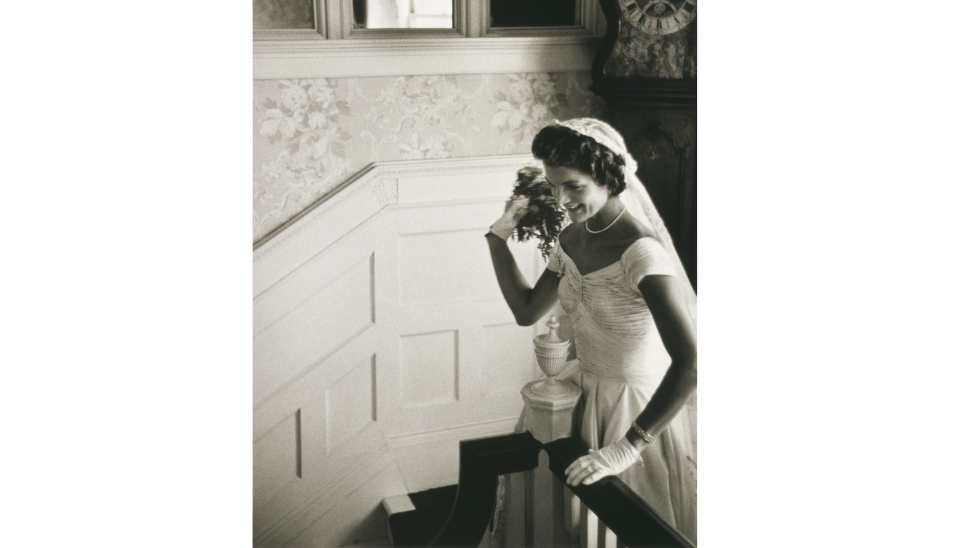 Ann Lowe designed Jackie Kennedy's gown but is often not mentioned as the designer. Wikimedia Commons.
Upon delivery of the gowns, Lowe was instructed to enter the venue through a service entrance in the back. According to the Smithsonian, she refused, saying 'either the dresses went with her through the front door or they went back with her to New York.'
Considered to be the 'social event of the season,' the wedding, much like the dress, was something out of a fairy tale. Except for Jackie's reaction, whose disdain for her dress was clear. When asked who the designer was, she remarked, 'I wanted to go to France, but a coloured dressmaker did it.' Lowe was devastated.
Recognition delayed
Lowe was an excellent designer and dressmaker, but she was often taken advantage of by her clientele. She was paid less than white designers for her work and she was never acknowledged for the gown that she designed for the first lady – a feat that would've launched any other designer to career success.
Today, Lowe is finally being recognised as 'a pioneering African American couturier'. Her creations have been preserved, and can be found in renowned museum collections including the Smithsonian National Museum of African American History and Culture, the Metropolitan Museum of Art, the Museum of the City of New York, and The Museum at FIT.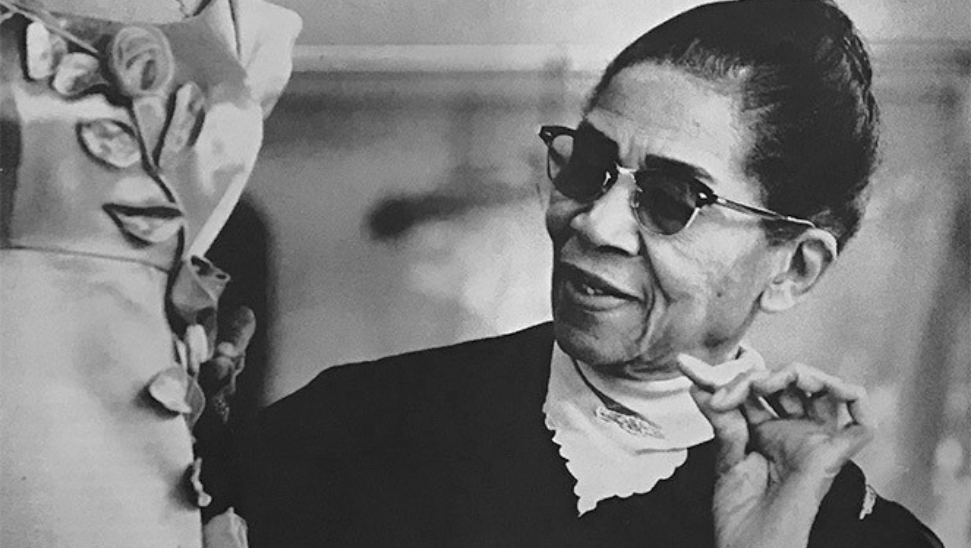 Lowe overcame racism to reach new peaks of her profession. Evening Post 1962.
Although Lowe was a titan of fashion, her business eventually declined and she was forced to declare bankruptcy. But something unusual happened after that. She was struggling to make ends meet, when an anonymous benefactor paid off half of her debt. Rumour has it that it was none other than Jacqueline Kennedy Onassis.
Ann Lowe was a woman who persevered in the face of great adversity, and as Julia Faye Smith, author of Lowe's biography, puts it, "she proved that a designer of her race, of any race, could become a major designer. She knew what she was capable of doing and she worked throughout her life to achieve it".
____________________
For vintage lovers and sartorial savants, don't miss our fashion auctions on contemporary to vintage clothing or register as a seller.


Discover more Fashion | Clothing

You might also like:
High fashion's unusual fascination with everyday objects
Fashion's favourite fetish: the evolution of leather