Anticipating the long awaited Barbie movie, Catawiki releases unseen facts and figures about the timeless toy
Barbie auctions have seen a big spike in demand on Catawiki, with sales almost doubling in the last two years, a figure expected to grow following a successful release
From age and condition, through pristine nail polish and clicking knees, to special collaborations - Catawiki's toy expert Barbara Bieshaar unveils which Barbies have the potential to increase in value and fetch high prices among collectors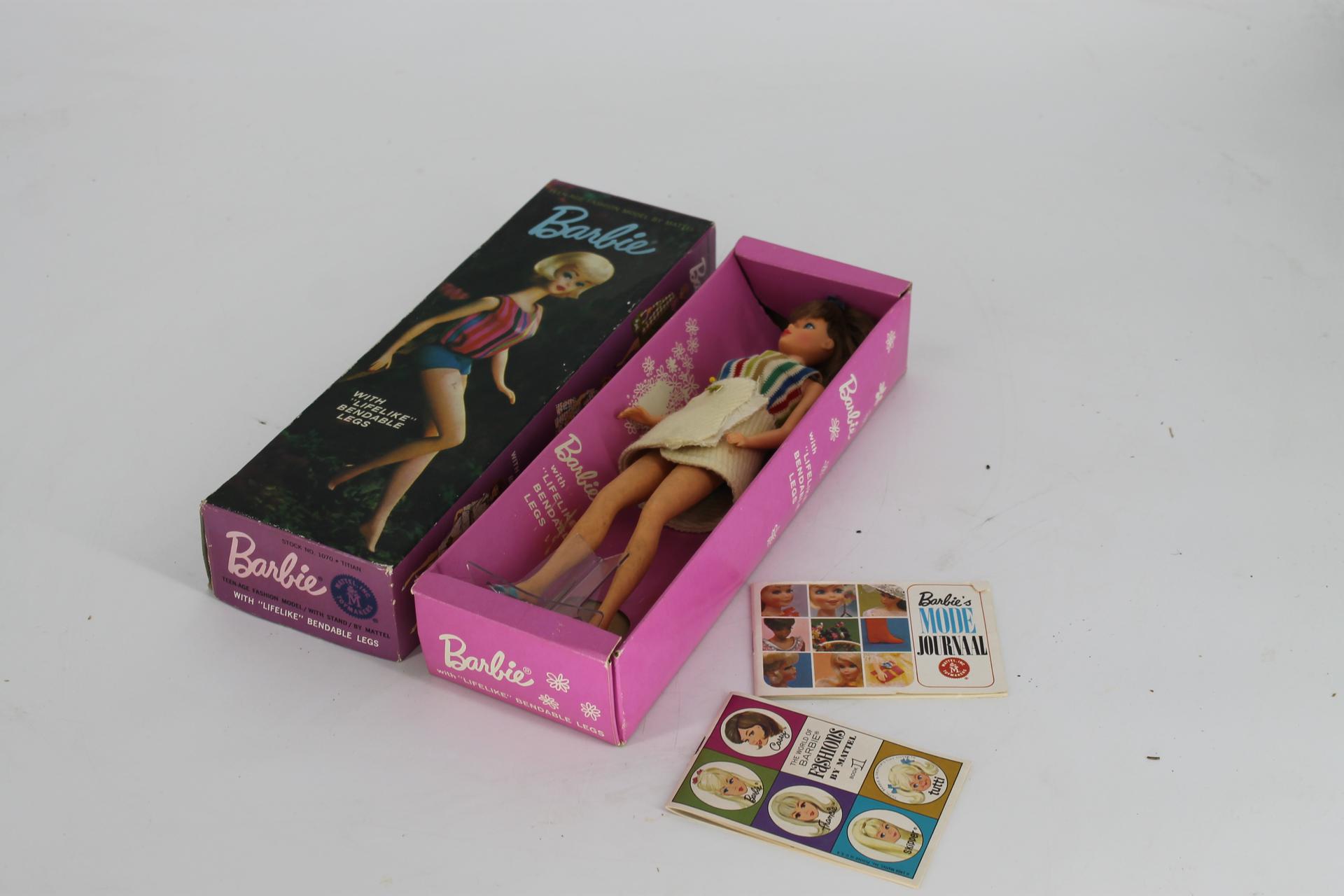 Pink is back: the long-awaited Barbie real-life adaptation comes out in cinemas on 19 July and the hype surrounding the spin-off from the toy department has rekindled the love for the iconic doll. Anticipating the release, Catawiki, leading marketplace for special objects, and long-time specialist in selling toys and Barbies, unveils new facts, tips and advice for those looking to buy or sell the timeless fashion dolls.
In vogue as never before
Barbie auctions have recently experienced a steep growth in demand on Catawiki. Sales of Barbie dolls on the marketplace have almost doubled in the last two years and their average value has increased by more than 20%. Among Catawiki's key markets, Italians top the chart in terms of number of Barbies purchased, while the Dutch spend the most on Barbies on the platform.
A real treasure: Barbies worth up to thousands of euros
Barbies can sell for high prices at auctions: if the retail price of the doll is only a few tens of euros, on Catawiki some models have seen their resale price skyrocket. A 1960s American Girl Barbie changed hands for €2,000, a rare 1998 Fabergé Barbie sold for €1,510 and a vintage 1967 Francie - Barbie's mod cousin and an historic model, as the first Black Barbie doll ever made - fetched over €1,000. Some ultra-rare models can even reach six-figure sums, such as the most expensive Barbie ever sold in the world, designed by Australian jewellery designer Stefano Canturi, which went to charity for almost 300,000 euros in 2010.
How to recognise a valuable vintage Barbie
So when is the Barbie you owned as a child worth a fortune? Catawiki asked its toy expert Barbara Bieshaar when a look in the cupboard can be worthwhile, and which features make the cash register ring with Barbies.
1 . Age matters
For over 60 years, Barbie has been the favourite toy of millions of children worldwide. And although it seems that time stands still for the doll, age matters for her too: as a rule of thumb, the older the Barbie, the higher its value – especially if in mint condition. A first Barbie from 1959 in excellent state is estimated by the expert at around 10,000 euros. Well-preserved originals from the 1960s and 1970s are sold for high three-to four-figure sums.

Typical features of this first Barbie style era are holes on the bottom of her feet and a paper label on her wrist. The whiter shade can also be a valuable indicator, as the material of early dolls did not retain colour well. Also an embossing "Made in Japan" can be found on Barbie's backside, as the main country where the fashion doll was manufactured between 1959 and 1972. To find out the age and model of your Barbie, you will find a five-digit product number on the neck of younger dolls; for others, online databases such as "Fashion-doll-guide" or "Vintagebabs" can help with the assignment.
2. Be in the pink
The condition of a Barbie is a key factor in determining its price. This also concerns the packaging, which brings the toy's value to its highest when it is unopened. Original Barbies in a sealed packaging and thus perfect conditions fetch the highest sums. In addition to guaranteeing that the Barbie has never been used, this way collectors can be most certain that the accessories included at the beginning are still present.
3. Appearances (are) not deceiving
In well-preserved Barbies, their nail polish is intact and their knees make a characteristic clicking sound, which brings the value up. On the other hand, cut and matted hair, damaged nail varnish or self-made make-up with felt-tip pens reduce the value. As does the fact that the ears turn green. "In the 1960s, Barbie wore earrings that sometimes left green discoloration," Bieshaar explains. "This mark is difficult to remove and hence reduces the value of the dolls. Obviously, damages like scratches or peeling paint also decrease their value."
4. Tina Turner, Lagerfeld and the Queen: Special editions with potential
Special editions with unusual designs, collaborations with celebrities or dolls commemorating special events such as the Queen's Jubilee tend to have a higher value. But even editions that used to attract little interest, such as the rockstar Barbies from the 1980s, can quickly gain popularity due to a newly awakened pop culture interest.
Collaborations with fashion houses are noteworthy: Barbie has already been outfitted by over 70 designers, from Dior to Armani and Versace to Oscar de la Renta. These brand collaborations are also among the dolls that can fetch higher sums; for example, a Karl Lagerfeld Barbie found a new home on Catawiki for 1,500 euros. A current collection that is already attracting collectors' interest is the "Día De Los Muertos" Barbies: released in 2019 and named after one of the most important Mexican holidays, they stand out with their imaginative face painting.
"Barbie's status as an iconic doll and highly sought-after collector's item is a given. With the imminent movie release, we expect to witness a surge of interest in Barbie, capturing the hearts of enthusiasts worldwide.'' commented Barbara Bieshaar, toy expert at Catawiki. ''Now is the perfect time to venture into your attic and discover if you have a hidden treasure waiting to be unearthed. Don't miss out on the opportunity to turn your childhood memories into valuable assets."
To celebrate the new movie release, Catawiki is launching 3 collections dedicated to the fashion doll (live from 19 to 30 July): Barbie inspired collectables, Barbie's Dream House, and Barbie's Dream Wardrobe.