Written by Laura | 21st January 2020
The
Harley-Davidson motorcycle
has become one of the most iconic and recognised motorcycle brands in the world. Having undergone several ownership changes and competition from a range of other companies, the Harley-Davidson brand remains just as durable as ever. Come the 21st century, it's the most popular bike in the United States and one of the most well-loved globally. With the help of motorcycle experts Manuel Garriga and John Searle, we found out what makes this bike so special.
Backyard beginnings

Back in 1901, in a tiny shed in a Milwaukee backyard, Arthur Davidson and William Harley began working on their first bike. Aged 20 and 21, their goal was to take the strenuous effort out of biking and turn it into an enjoyable and fun activity. Joined by Davidson's brothers, Walter and William, it wasn't until 1903 that the formative models of the Harley-Davidson were presented to the public. In fact, they ended up releasing three motorcycles that would mark the beginning of the Harley-Davidson enterprise. From that point onwards, variations of the bike were released in quick succession; including motorcycles with bigger and more reliable engines, and ones that could reach higher speeds.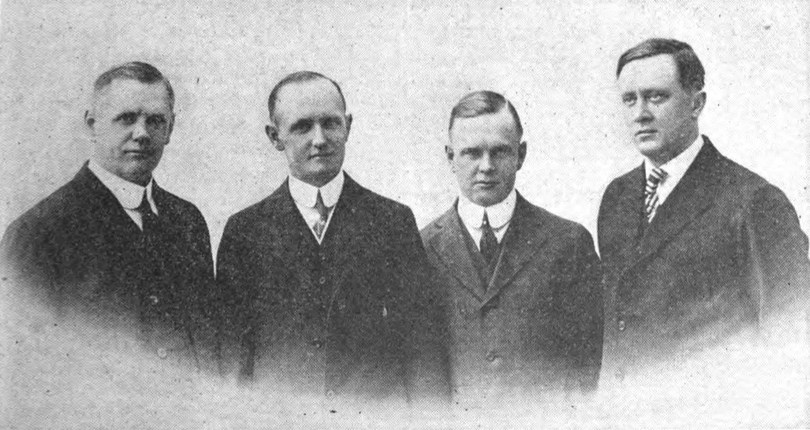 Pictured left to right: William Davidson, Walter Davidson, Arthur Davidson and William Harley
Sounds like a winner
The sound of a Harley-Davidson engine is distinctive. While the sound can be dampened or enhanced depending on the exhaust pipe setting, the origin of it is down to the engine design. The engine's pistons are timed so that one fires on one revolution of the crankshaft and the other fires on the next revolution. This means that one of the two pistons involved is always firing on every revolution. Each popping of the piston is the sound of the exhaust valve opening one time, which happens on every second revolution of the crankshaft. If you listen closely, you can even hear the snap, crackle and pop sounds of the pistons being separated by the pauses in between each pop. And make no mistake – it's a sound that is clearly distinguishable from any other on the road.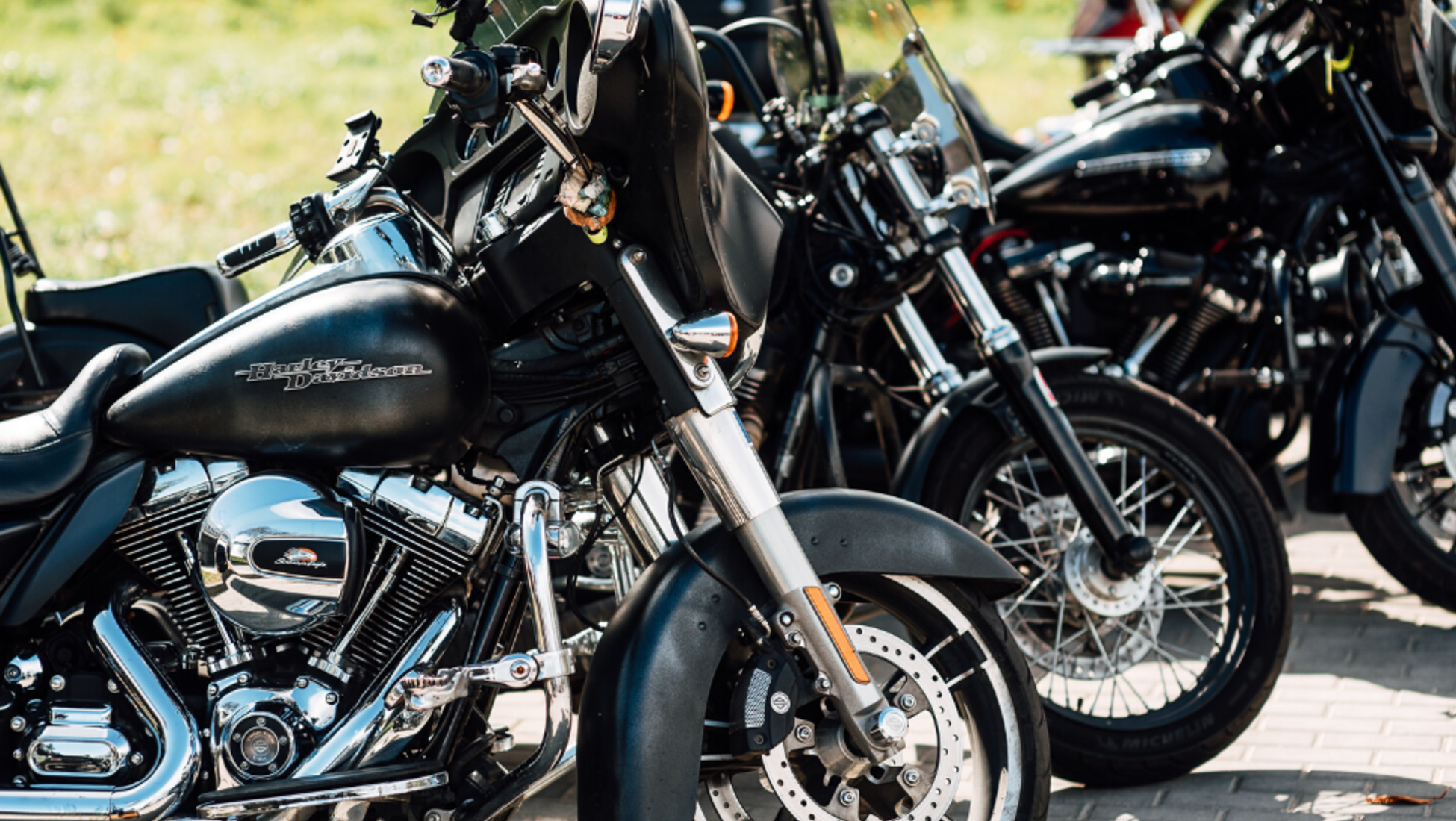 These bikes aren't just aesthetically popular, they're durable and adaptable too

VIP merchandise
In 2018 alone, Harley-Davidson sold $292 million in non-motorcycle merchandise. Rihanna, Kanye West, Kid Rock and Selena Gomez have all been drafted in to represent the brand. Don't think Harley-Davidson are sending out freebies though, their brand loyalty is so strong and well-respected that the glitterati still buy it in droves. Leather jackets, biker boots, t-shirts and fingerless gloves are all coveted and sought after items. Not to mention they're also extremely functional for riding and post-riding attire.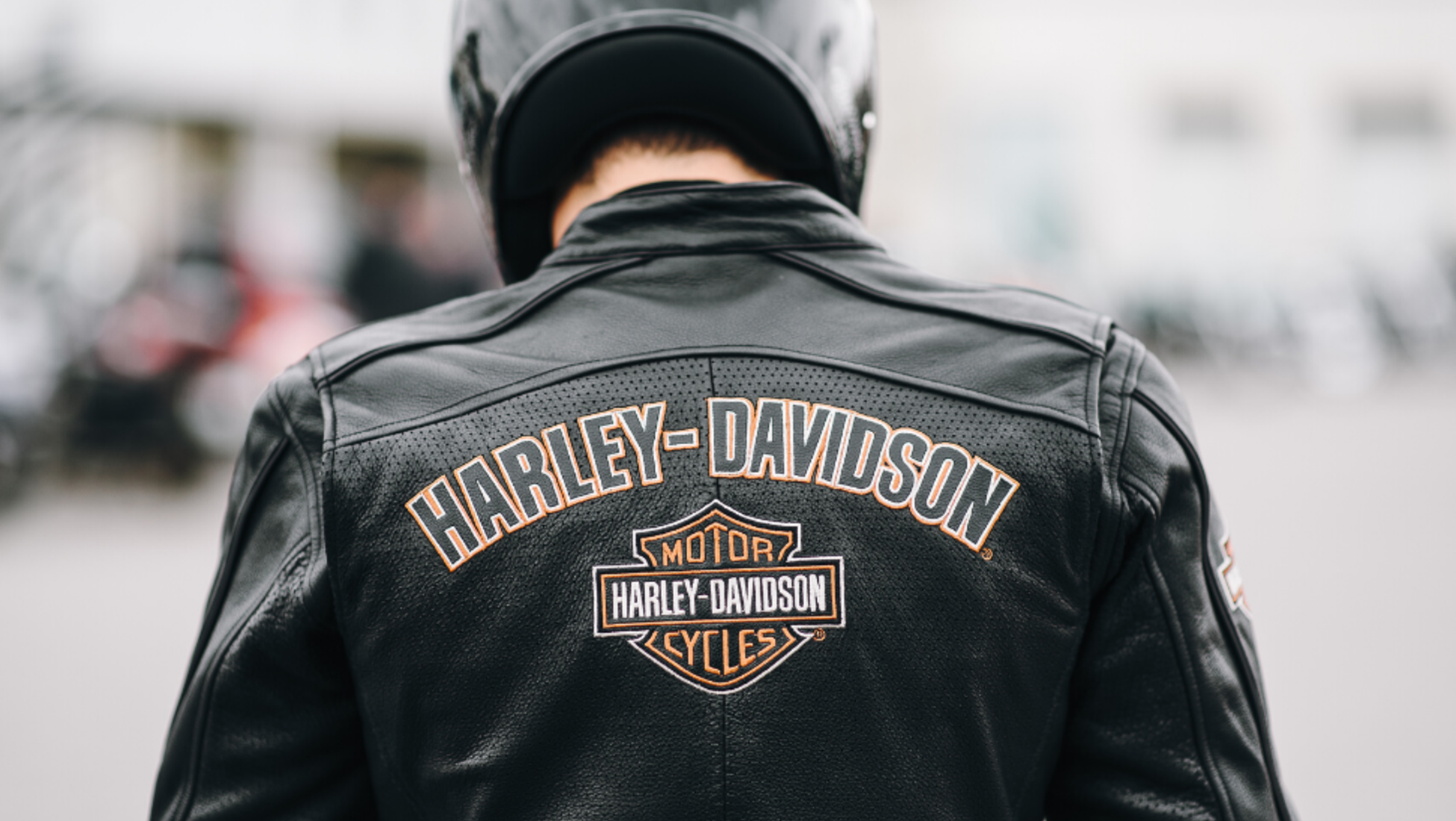 The Harley-Davidson leather jackets are sought-after items
These factors combined have ensured Harley-Davison continued success and that their illustrious legacy lives on. For those outside of the motorcycle world, the brand is a household name known for its retro merchandise. But for bikers, it's the home of what is a reliable and resilient ride.
____________________

Check out our latest motorcycle auctions or register as a seller with Catawiki.

Discover more Classic Motorcycles & Scooters | Automobilia & Motobilia
You might also like:
A short history of the first motorcycle ride
Luigi Colani: the maverick professor of organic car design
A history of Mercedes-Benz in three cars