Written by Laura | 9th September 2022
Have you ever heard of the Royal Philatelic Collection? It's one of the most remarkable stamp collections in the world and the late Queen Elizabeth II was the proud owner of it. The collection began as the hobby of her ancestor George V and she took it upon herself to further expand the royal collection. Thanks to her, it's now internationally renowned.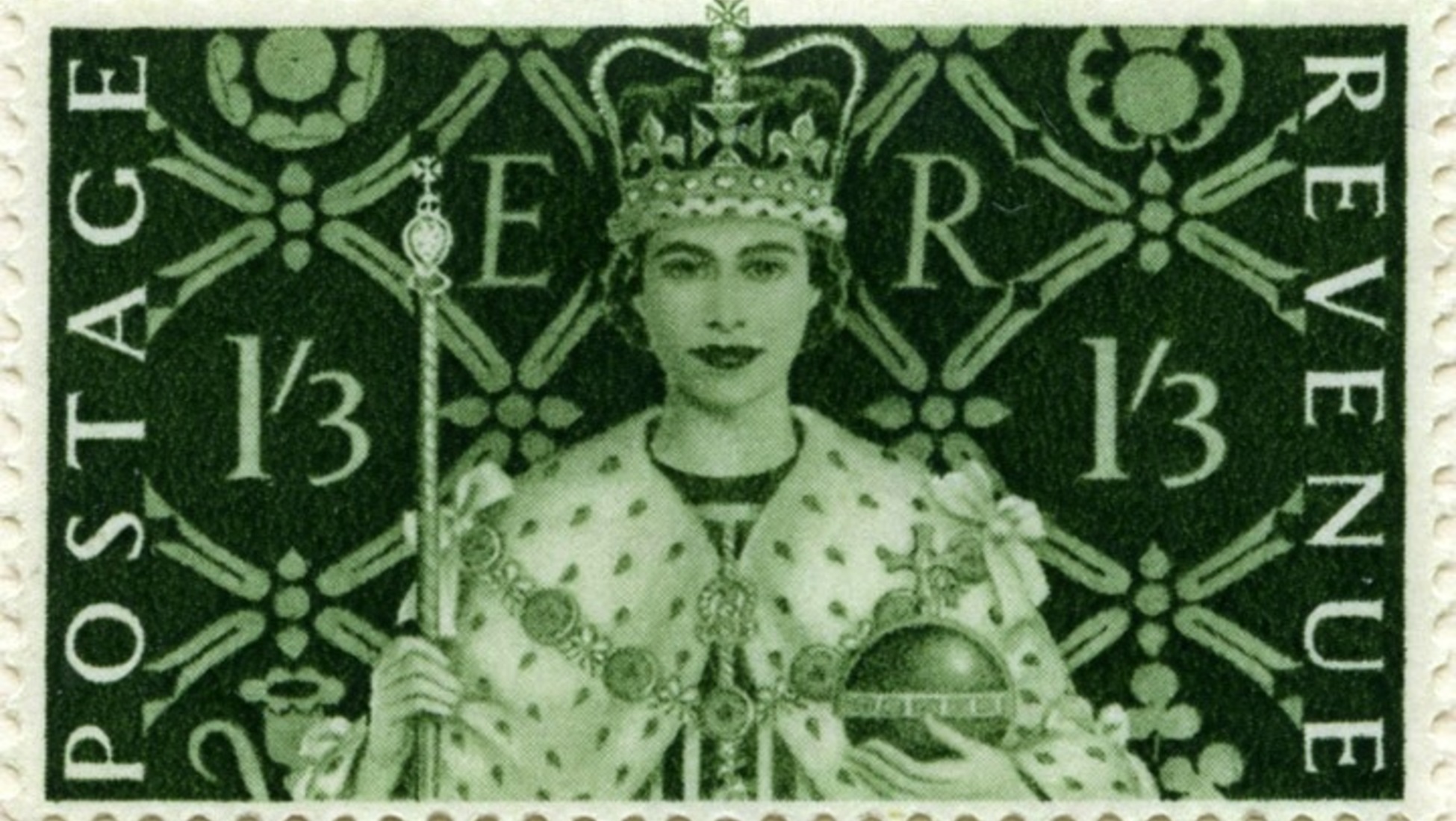 Queen Elizabeth's 1953 coronation stamp
The origins of the Royal Philatelic Collection date back to mid-19th century England. The son of Queen Victoria, Prince Alfred was the first British royal to collect stamps. Postage stamps had only been around for some 25 years at the time. The world's first stamp, the penny black, dates back to 6 May 1840 and contains the portrait of the prince's mother Queen Victoria. Although Prince Alfred started off as a passionate collector, he later chose to sell his stamps to his older brother, Edward VII. This purchase didn't arise from a love of collecting; in fact, Edward barely contributed to the collection. Speculation suggests he bought it to make a point that he could, but in any case, he wasn't planning on adding new stamps. That honour was left to his son, George V, who would later become the King of England.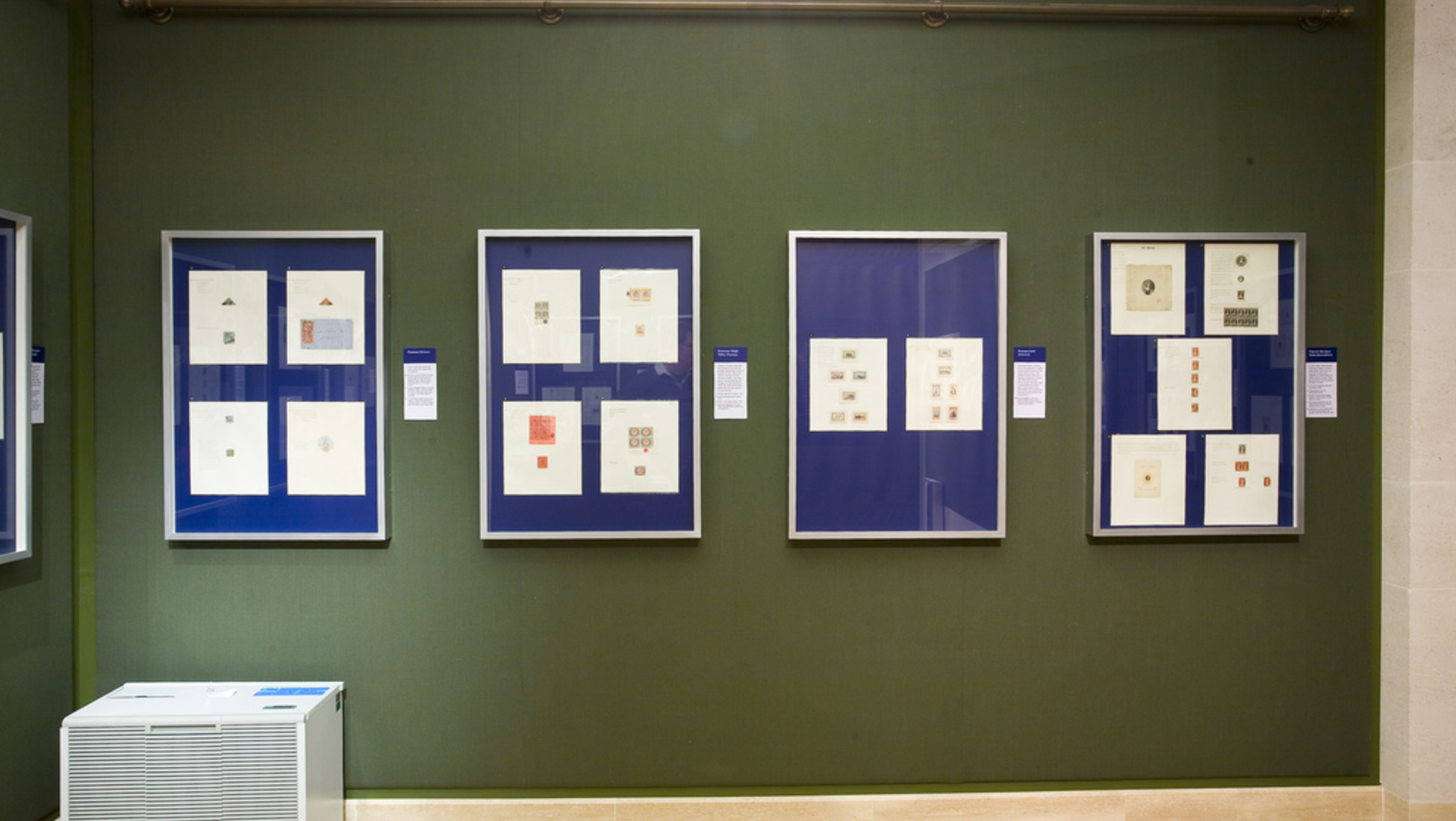 The "Royal Philatelic Collections"
A Worthy Heir

George poured his heart and soul into his collection. His fascination with stamps was no secret. At his wedding, he received a stamp album with no less than 1,500 stamps. This album was added to his collection, which he had managed to expand in no time. George bought rare stamps whenever he could and at one point even paid £1450 for a blue 'Mauritius two pence' stamp. A member of the staff heard about this purchase, but was only half-listening. He was in for a surprise when he tried to impress the duke with a pointed remark: "Some damned fool has paid as much as £1400 for one stamp!" While the other members of staff presumably gestured to him to keep his mouth shut, as he told his story a dark cloud covered the face of the duke. "I was that damned fool," George snapped.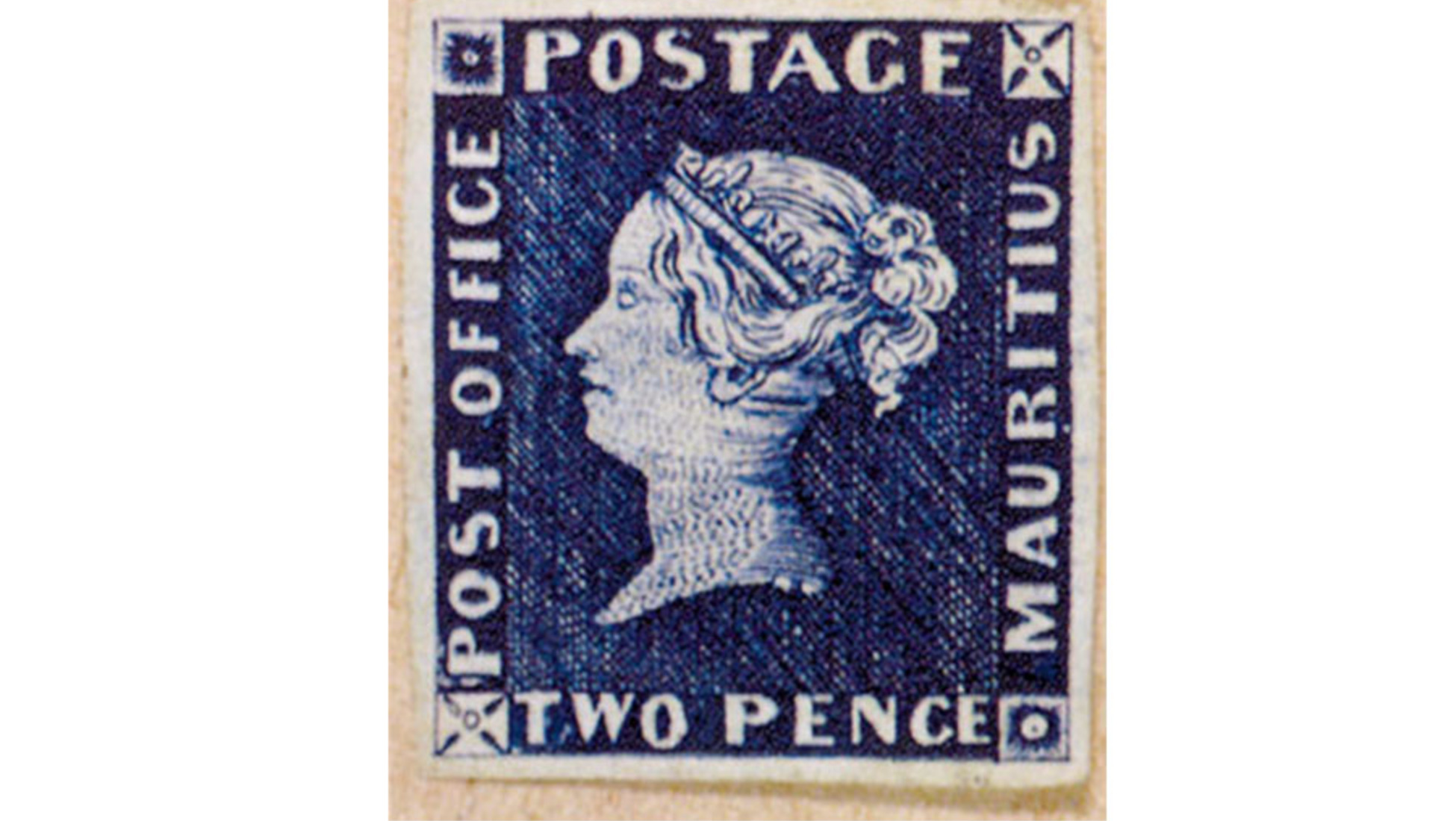 The Rare 'Mauritius Two Pence' Stamps
The Royal Albums

The collection benefited from two things: passion and money — and George had plenty of both. He once told his philatelic advisor that he wanted to own the best collection, not 'one of' the best collections, in all of England. Under his supervision, the collection grew in such a way that when George V died it comprised 328 stamp albums. These so-called 'Red Albums' still contain all the stamps that George managed to get his hands on. The Royal Philatelic Collection was born and soon grew in size. After George V's Red Albums, the Blue Albums of his son George VI followed and the Green Albums of Elizabeth II which bring us to the present day collection and Queen Elizabeth.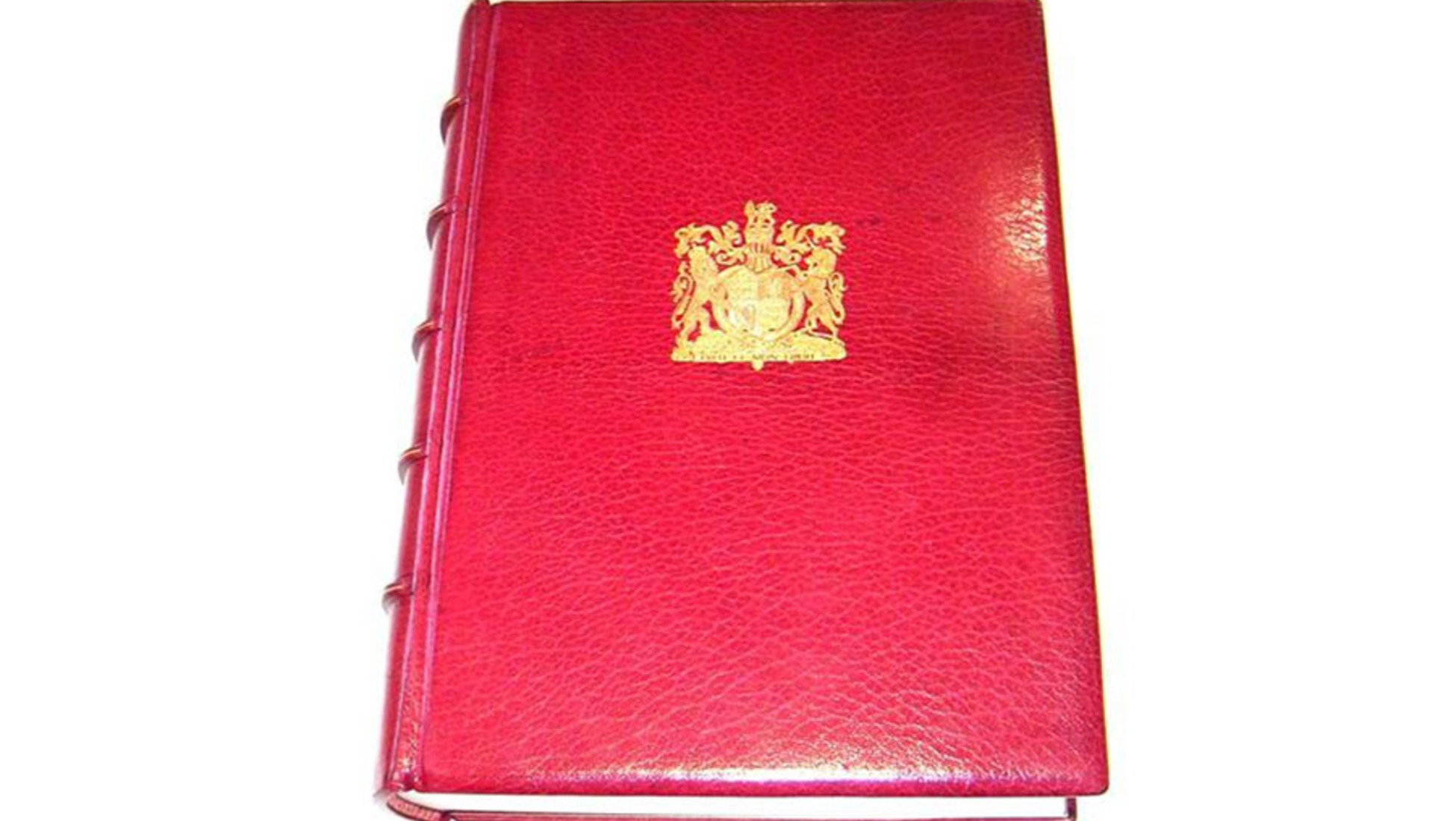 One of the red albums from the 'Royal Philatelic' collection

Queen Elizabeth's Contribution

Elizabeth has made her own contributions to the collection, but not just by expanding it. She mainly succeeded in making the Royal Philatelic Collection famous by putting it on exhibit, making it available for loan and using it for charities. In 2009, the former French president Sarkozy told her that he had started collecting stamps to give himself a calmer image. The Queen helped him by gifting him various masterpieces. Despite such gifts, the Royal Philatelic Collection is still the largest, most complete collection of stamps from Great Britain and the Commonwealth. A selection of these stamps can be viewed at the National Postal Museum in England.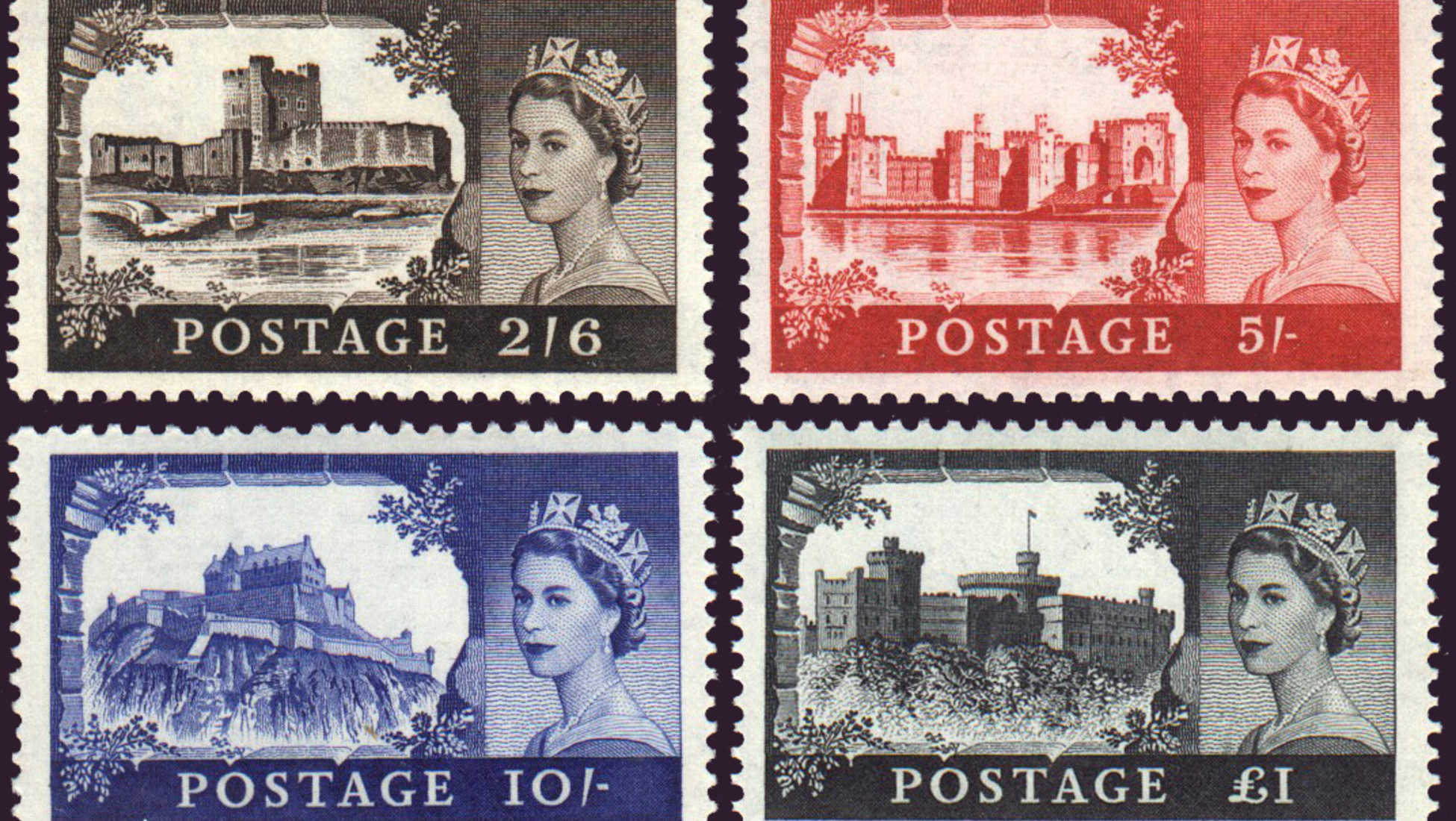 Queen Elizabeth stamps are set to be highly coveted additions to any collection
To this day, the Royal Philatelic Collection remains an incredible archive of historical stamps and a reminder of the passion for collecting that lies within even the most vaunted figures.
____________________

Explore our range of historical stamps in our weekly stamp auctions. Or register as a seller.

Discover more Stamps | British & Commonwealth Stamps
You might also like:
A history of philately in three stamp forgers
The forgotten humanitarian history of stamps
How to determine the value of your stamps