In collaboration with Robin Hiemstra - Guitar Expert
Robin Hiemstra is the resident guitar expert at Catawiki. Working as a guitar trader himself before becoming Catawiki's leading guitar expert gives him a unique perspective on what guitar buyers really are looking for and what issues sellers face. We asked him a few questions to get to know him a bit better. Keep reading to find out how he curates the guitar auctions and what happened to his very first guitar.
1. How did your passion for guitars begin?
"Slash. When I was 12, I went to my very first rock concert. It was a Guns N' Roses concert in Nijmegen. I saw Slash playing his guitar, and I thought yeah, I want to do that too! I saved up my money to buy my first guitar, and from there I taught myself to play, in the beginning mostly by listening to Nirvana. Here I am, 24 years later, the guitar expert at Catawiki! It feels like it has come full circle. Guns N' Roses is also coming back to Nijmegen for a concert of which I acquired tickets of course!"
2. What was the first guitar you ever bought?
Robin chuckled at this question and told us sheepishly that it was a Legend, the Les Paul model. He quickly defended his choice saying "I didn't have much money at the time and was in love with it. Five years ago someone broke into my apartment, and the guitar was stolen, which is a bit strange because of all my guitars, this was by far not the most expensive one, but it had the most sentimental value for me."


3. What's your experience with guitars? How did you become an expert?
"As I said, I started playing the guitar when I was 12 or13 years old. When I was sixteen, I formed my first band in school (we were a punk band) and with this band, we started playing the local venues. Because of the band, I got more into the music scene and began to get into contact with other musicians. I started getting a real interest in guitars and their history, at first especially for the electric guitar. I started reading and learning about guitars a lot (and I still do).
About ten years ago I started buying used guitars, but of course when you buy guitars, and you want a new one, sometimes you don't have the money for it. So you sell a guitar to buy a new one! I started buying and selling guitars and made a little profit from it. Because of this I've had an enormous variety of guitars, played them and sold them again. That's why I have a lot of experience with (online) marketplaces and with the guitar market itself. I think this gives me a great advantage. Also, I've been repairing guitars. This way I learned how a guitar really works."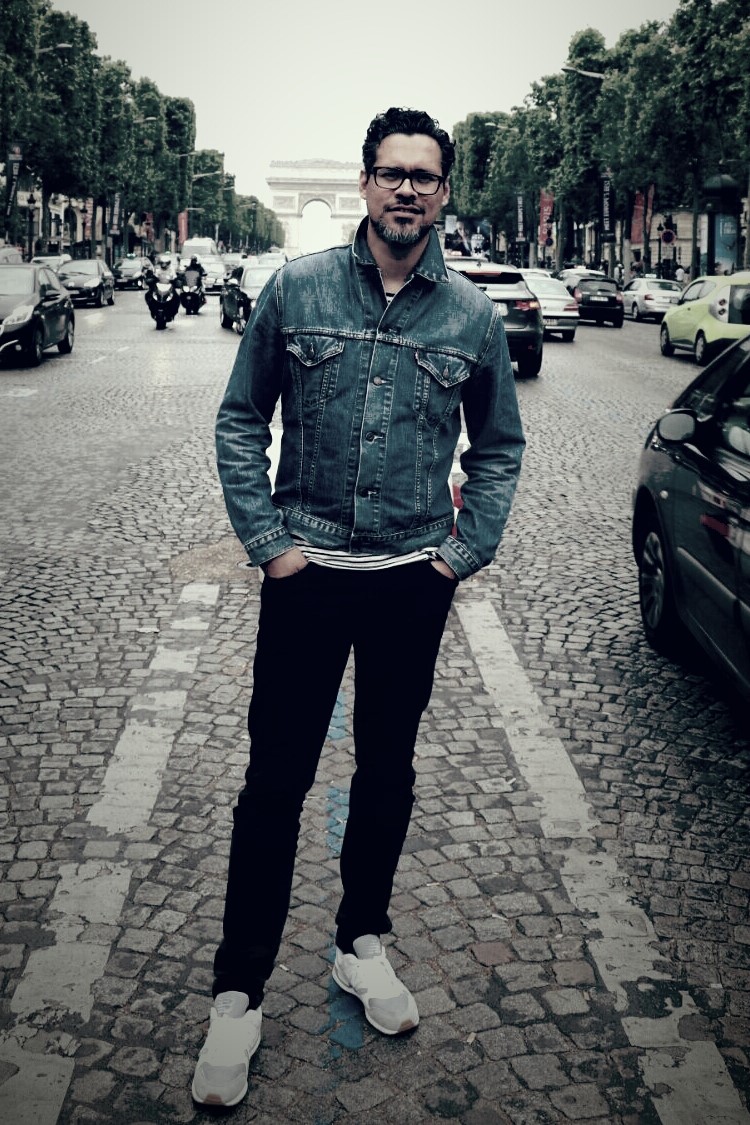 4. How do you decide what lots are suitable for auction?
"I've been a guitar trader, so I know what the cheaper guitars are; those are immediately discarded from the offered lots. Because I've been a trader that also means I know what's good and what's great. Some of it is just knowing from experience, but I do my research as well because the guitar market fluctuates. Keeping an eye on the market is important. A guitar that sold for €1000 a couple of years ago may be worth €1500 this year. I check the Vintage Guitar Price Guide regularly as well as the previous auction results when curating the auctions to get a good idea of the current market value of the guitar."
5. What do you do for your buyers and sellers?
"I ask for a lot of information from guitar sellers and a lot of good photos of the guitars. This way experienced buyers who know what they're looking for can see every detail, but new buyers can also see all the information they need if they're just starting to get into the guitar market. I think personal contact with sellers is important too. I like to thank them after they offer their lots, and usually we end up in a discussion because guitar people can talk about guitars for hours. This often leads to finding out what other guitars they have and I can advise them what might do well in auctions."
6. What lot would you like to see in the auction?
"A pre-1965 Fender Stratocaster. Leo Fender, the founder, sold the company in 1965 and after that, the process for making the guitars became more focused on mass production. Before 1965 the guitars were made by hand, making them truly exceptional. I haven't seen one at Catawiki yet, but I hope to in the future!"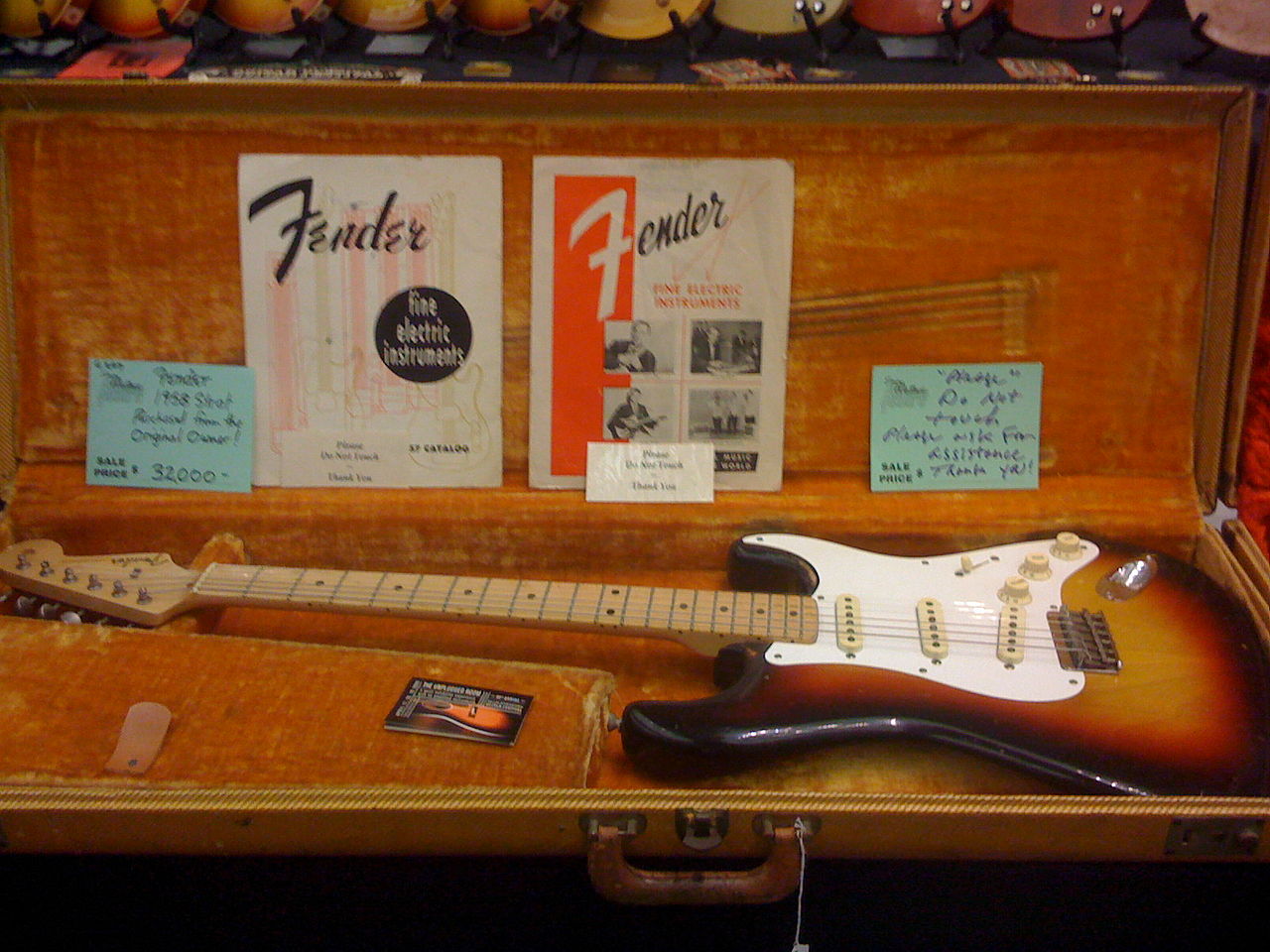 7
.
What's your
favourite
lot ever sold at Catawiki?
"There are two, both signed guitars, one autographed by
Slash
and the other by
Kurt Cobain
, my childhood heroes."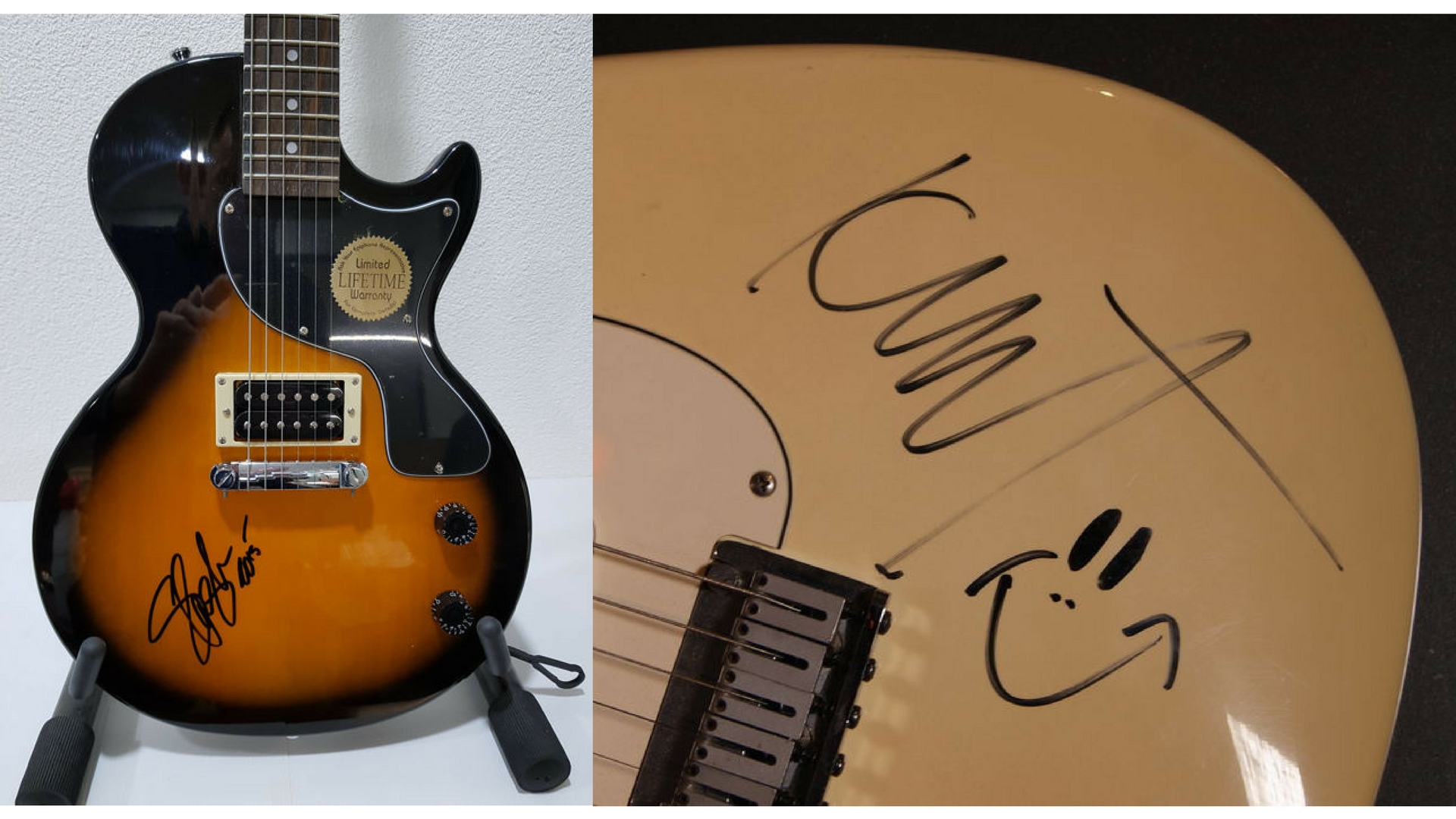 If this compelling story struck a chord with you, check out Robin's weekly Guitar Auctions at Catawiki. Want to sell your guitars with Catawiki? You can register to do so here. Maybe you can make Robin's Catawiki dream come true and be the first to offer up a pre-1965 Fender Stratocaster for auction.