Written by Laura | 4th February 2020

Rolls-Royce has a reputation for building high-quality cars for the wealthy and well-heeled; but the road has been rocky and strewn with diversions. Originally a British manufacturing company, Rolls-Royce has become far more international in both its ownership and outlook. Here to chart the company's evolution from aeroplanes to BMW, it's a history of Rolls-Royce in three cars.
The founding of Rolls-Royce
Rolls-Royce Limited was founded in 1904 by Charles Rolls and Henry Royce. Royce, the owner of a mechanical business, had dabbled in engine design and his first car impressed Rolls so much that he offered to take on the marketing and selling side of things. Rolls was the owner of a quality car dealership in London, making him the perfect business partner and conduit for Royce's vision. From this collaboration, the name 'Rolls-Royce' was born and history was made.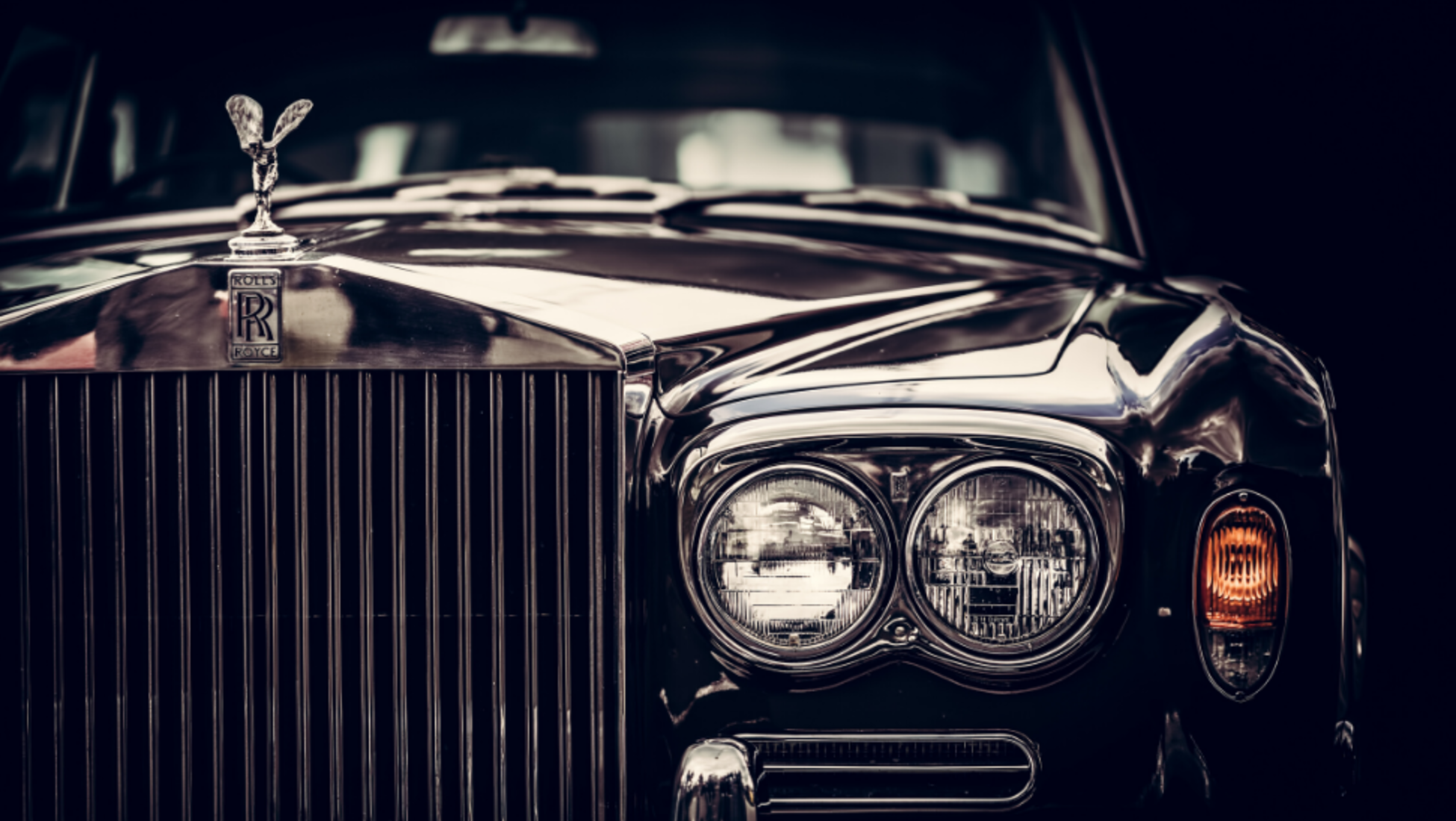 The Spirit of Ecstasy, dark paintwork and Rolls-Royce grill have become familiar all over the world
Rolls-Royce Eagle
While continuing to work on car engines (the first car created by both men was the Rolls-Royce 10 hp), Rolls-Royce had an early foray into aeroplane engine production. The Rolls-Royce Eagle was built in 1915 and it was the first engine to make a nonstop trans-Atlantic crossing by aeroplane. The Eagle also supplied over half of the total air horsepower used by the allies during WWI. Despite its background in car design, it was arguably this aeroplane engine that established Rolls-Royce's excellence in engine manufacture.
Rolls-Royce Silver Dawn
At the start of the 20th century it was common practice for car manufacturers to specialise in constructing the engine and chassis. The creation of the body and coach would then be outsourced to other companies such as Park Ward, Barkers and Hoopers. Drivers were often employed solely to drive the chassis and engine from one factory to another and a few weeks later, drive the finished car with the body back to the first factory.
It wasn't until the company entered post-WWII manufacturing in 1946 that Rolls-Royce began to build and sell entire cars. The first complete car made by Rolls-Royce was the Silver Dawn – a sleek full-size four-door saloon car, produced between 1949 and 1955. Originally designed as an export car, only 760 Silver Dawns were made and it didn't become available in the domestic UK market until 1953. All of which makes this car incredibly rare and highly sought after.
Rolls-Royce Phantom VII
Two companies with a long-held interest in Rolls-Royce were German manufacturers Volkswagen and BMW. This interest came to fruition in 1998, when BMW was outbid by Volkswagen (£430 million over £340 million) in an attempt to acquire the Rolls-Royce brand. The outcome of this bidding war was that BMW owned the Rolls-Royce name and logo, while Volkswagen had rights to the mascot and grill.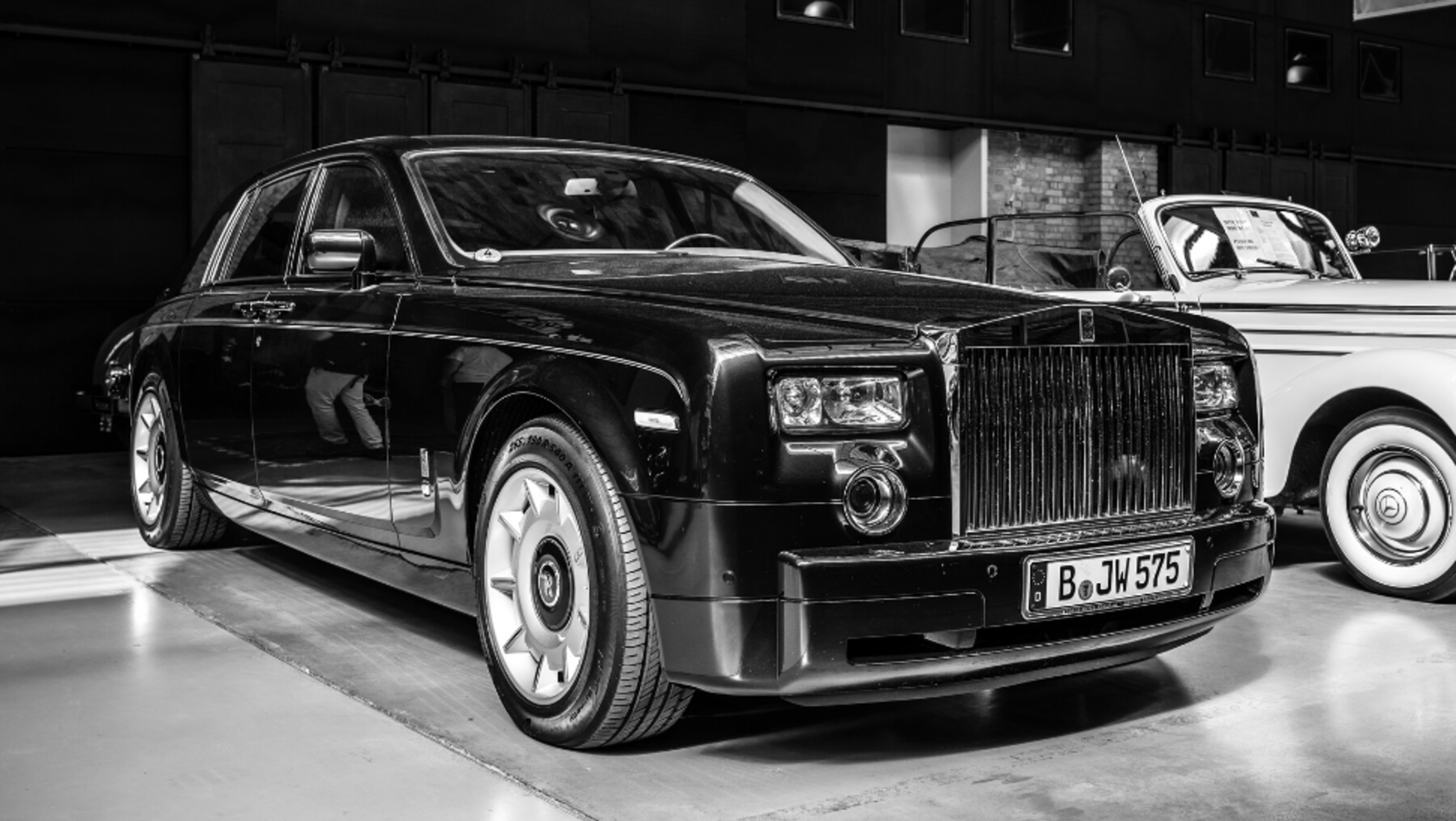 A Rolls-Royce Phantom VII, photographed at the 31st Berlin-Brandenburg Oldtimer Day

This stalemate was broken when a deal was made that, from 2003 on, BMW was allowed to produce the complete car under the Rolls-Royce name. The 2003 Phantom VII was the first Rolls-Royce built completely under BMW and it is credited with reviving the Rolls-Royce reputation as a luxury car manufacturer. Indeed, for a period of time, it was the only car produced by Rolls-Royce, such was the power and importance of the Phantom VII to the company's success.
____________________
Fancy owning your own Rolls Royce? Check out our weekly classic car auctions. Or do you have a car to sell? You can register as a seller with Catawiki.
Discover more Classic Cars | Automobilia & Motobilia
You might also like:
The enduring popularity of SEAT's classic cars
A history of Mercedes-Benz in three cars