If you've ever been to a city like Amsterdam or Rotterdam in The Netherlands, then you've probably seen markets full of blue pottery adorned with windmills, cheese, clogs and other typical Dutch images. However, there is a huge difference between these tourist-style 'Delft Blue' products - mass-produced and inexpensive - and real, antique Delftware - the brilliant blue and white handmade pottery, deeply rooted in Dutch culture and history. It is this Delftware, often almost 400 years old, which fascinates collectors from all over the world, and is much more lucrative and exquisite. Let's find out why.


In collaboration with Leonne van Bakel- Antiques / Ceramics Expert at Catawiki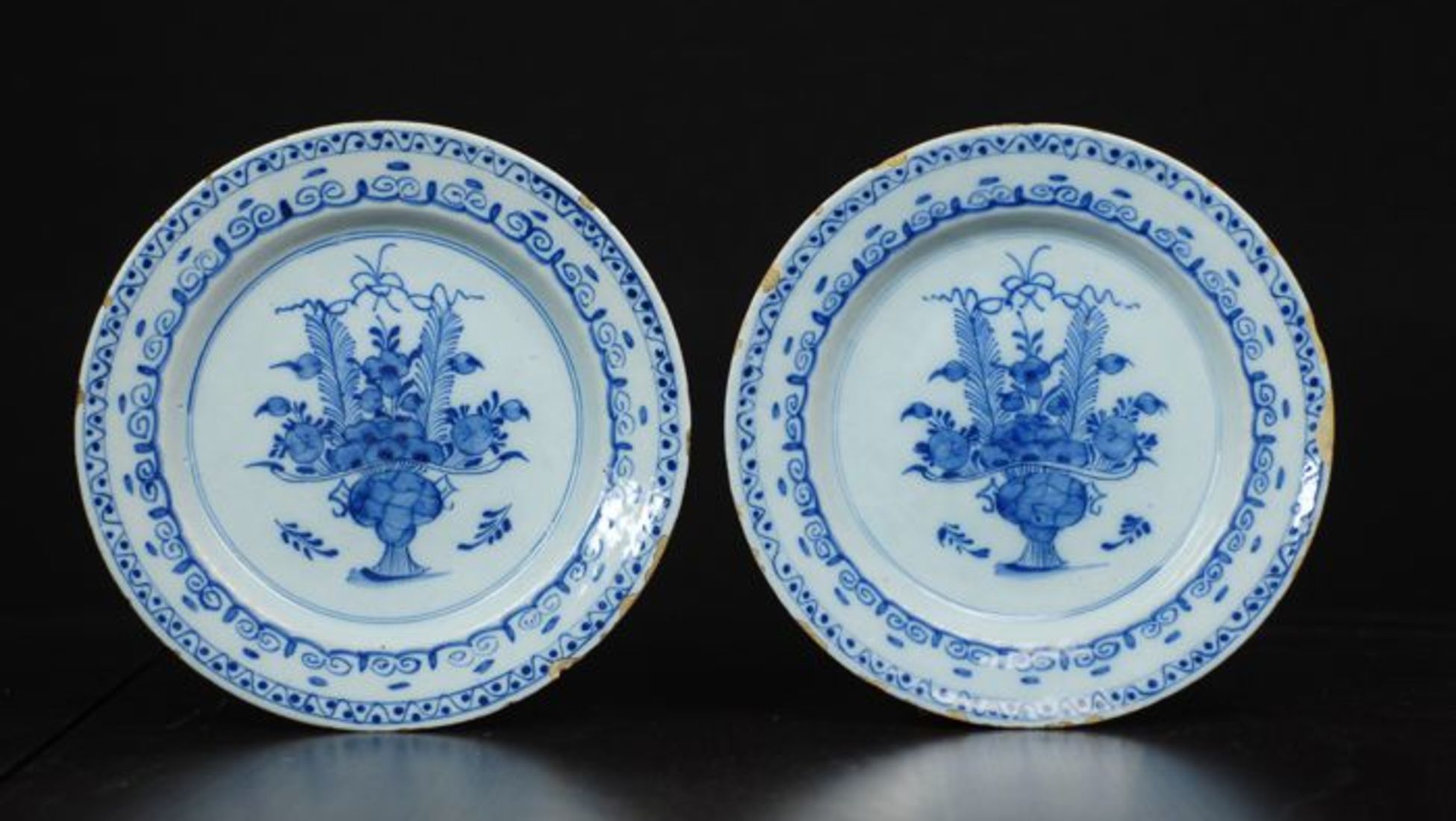 It is not uncommon for antique Delft pottery to sell for thousands of euros at auction. Delftware is a symbol of national pride for the Dutch and 400 years of Dutch national history can be traced through the development of this pottery throughout the 17th century (the so-called Golden Age), the 18th and 19th century up to today. Together with famous painters such as Rembrandt and Vermeer, antique Delftware is an internationally highly valued symbol of Dutch art.

Here's 5 things you probably didn't know about Delftware:
1. It Originated as an Attempt to Copy Chinese Porcelain
During the early 17th century, it was extremely fashionable amongst European Courts to own Chinese blue and white porcelain. But this sought after pottery was made using 'kaolien' - a key ingredient which simply was not available in Europe at the time. Seeking an alternative in order to keep up with high market demand, potters in Delft, The Netherlands instead made tin-glazed pottery with milky opacity very similar to porcelain, which was then painted in the blue and white oriental style. Although Delft manufacturers often designed their products using the shapes and patterns of Chinese porcelain, they also experimented with their paintings, creating new and original Dutch scenes and styles.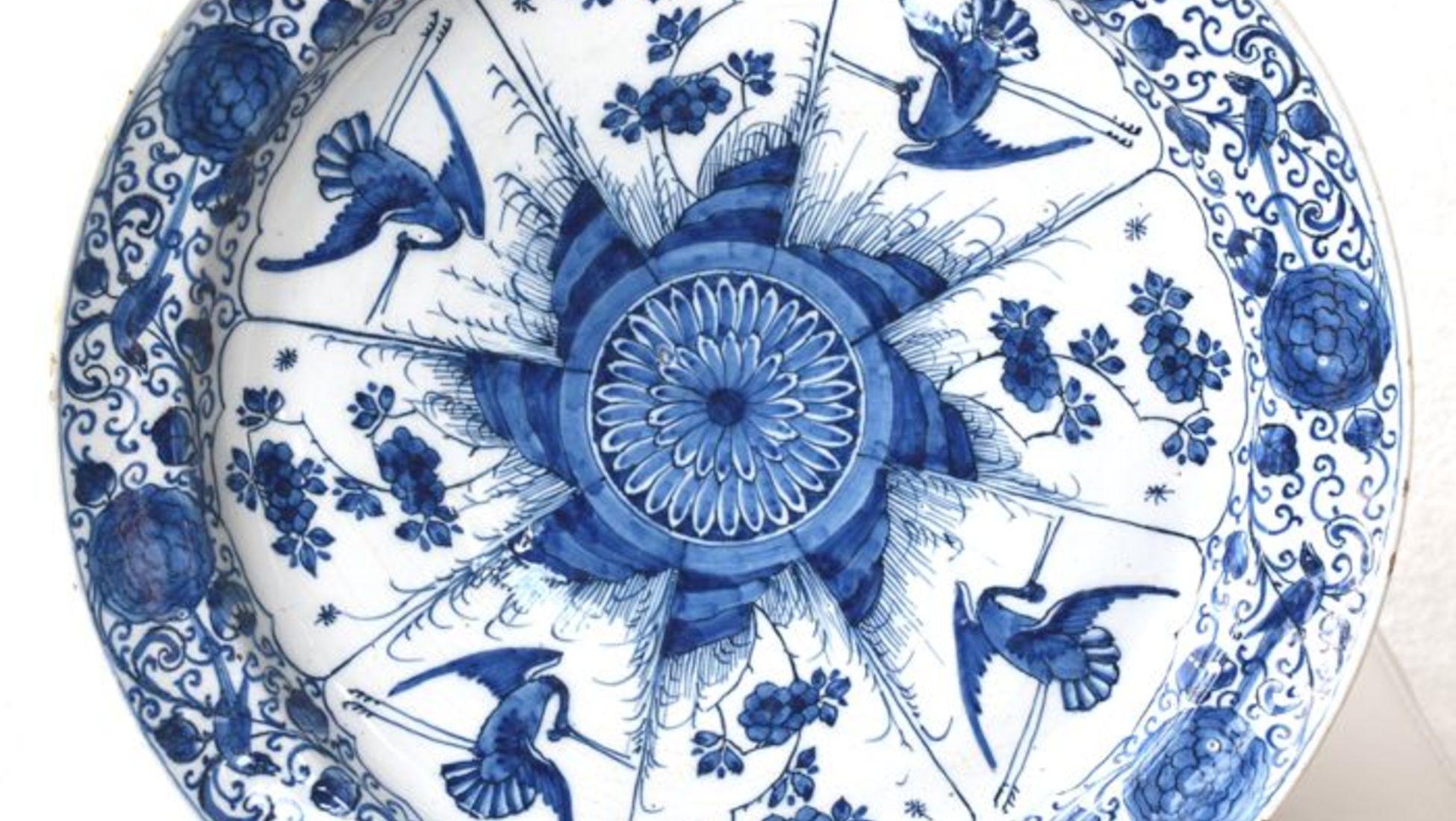 2. Not Just Blue
It wasn't long before these experimentations led potters to try out using a variation of colours in their designs. Underglazing was used to achieve different shades and effects. Red was a particularly difficult colour to make; an unpainted space was left during the first firing of the pottery, and the red was applied afterward and fired at a lower temperature. Similarly, gilding was found on the finer specimens and required a further firing.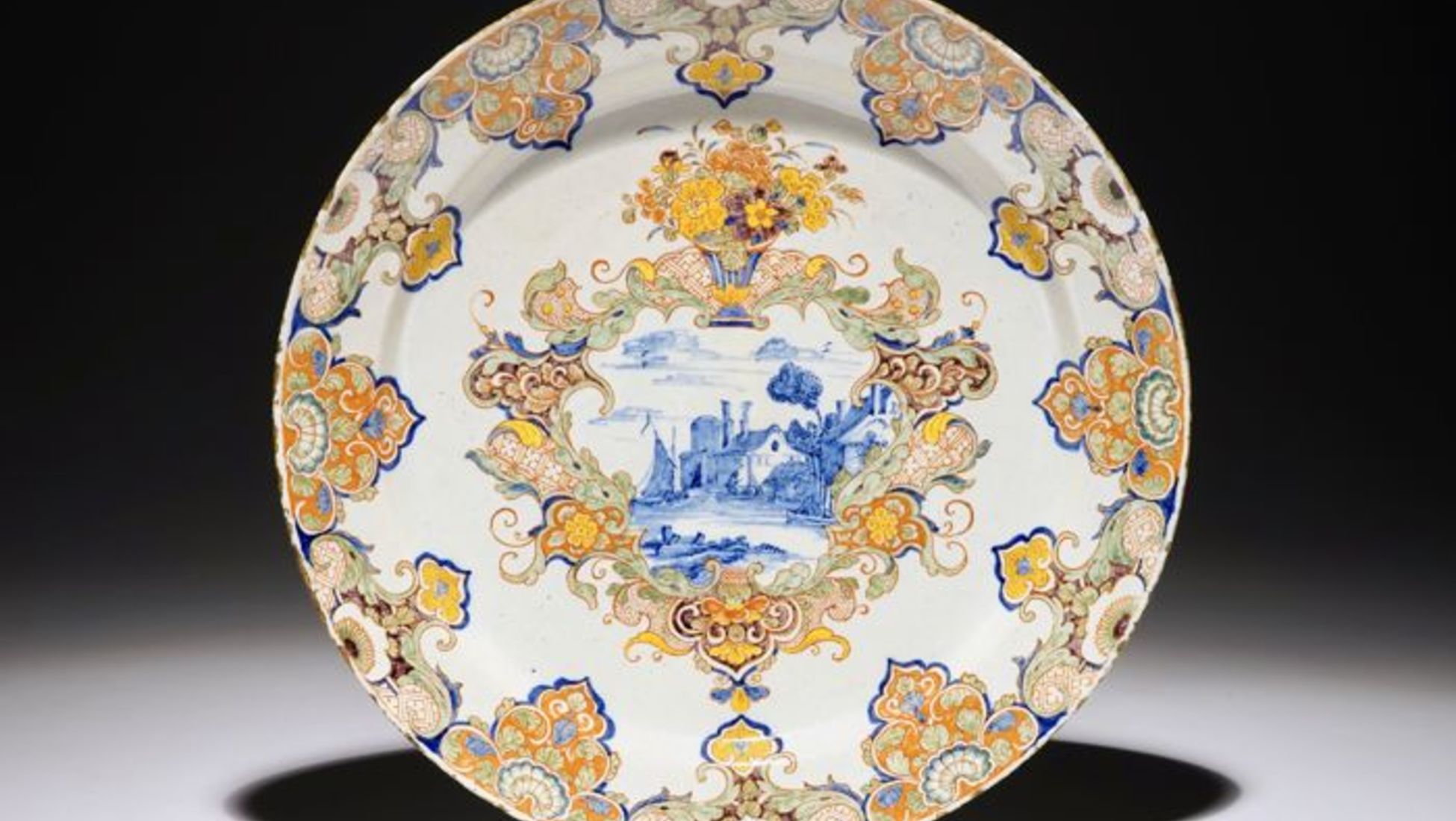 3. Made for Her Majesty
After marrying the Dutch William of Orange (the future William III), Queen Mary II of England arrived in The Hague in 1677. She she quickly fell in love with Dutch-made oriental porcelain, and ordered numerous vessels and vases for her Dutch palaces of Honselaarsdijk and Het Loo, and her English home of Hampton Court. The most famous of her collection were 'flower vases' (sometimes known as 'tulip vases') which were stacked high to form impressive towers. Queen Mary was a great lover of flowers, and did much to popularise this form of vases among the Dutch and English nobility.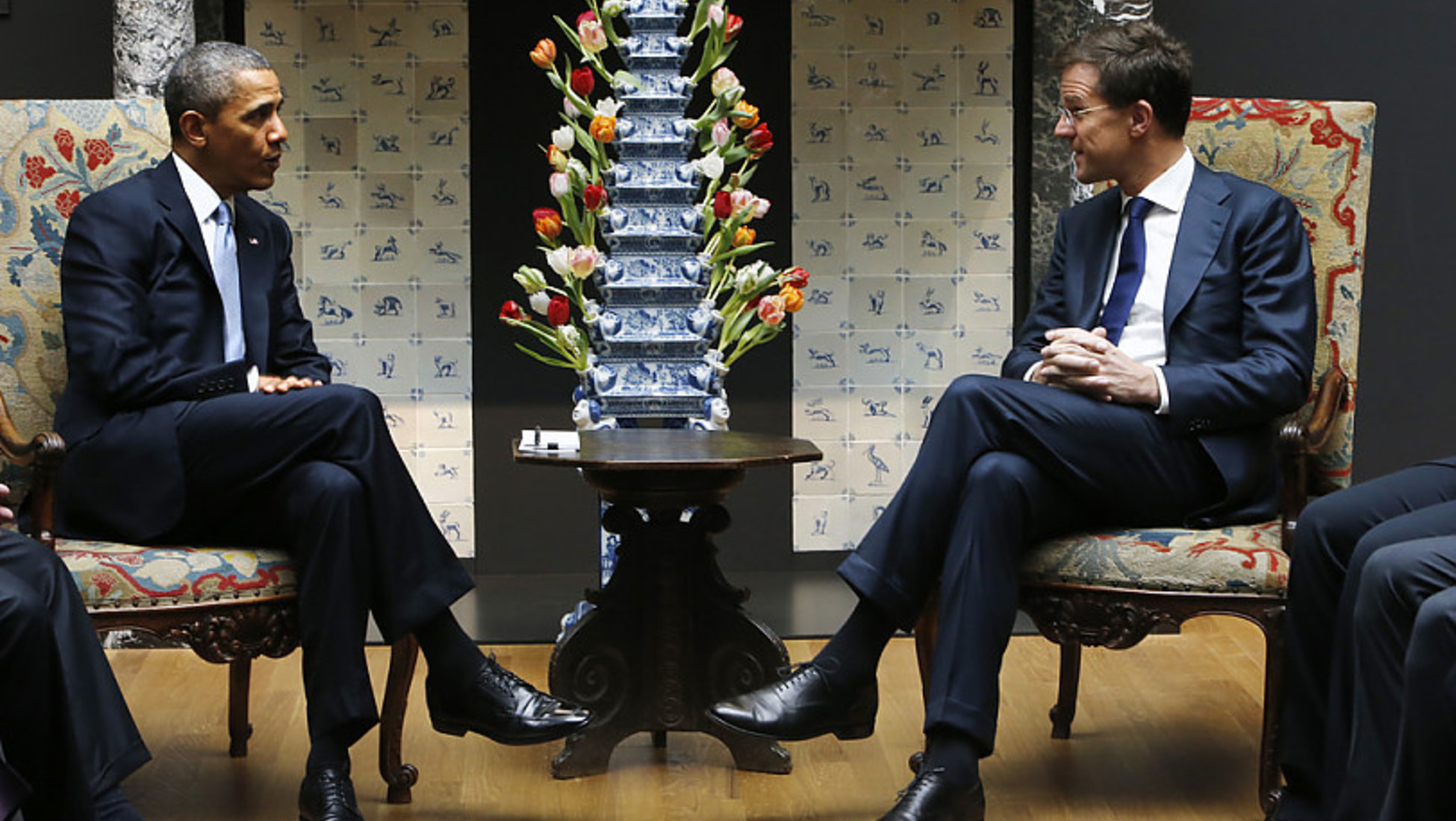 Copyright: tichelaar
4. Not Only Made in Delft
The name 'Delftware' derives from the popularity and artistic sophistication of the famous tin-glazed earthenware produced in the city of Delft, The Netherlands. However other cities across Europe including London, Bristol, Hanover, Rouen and other Dutch cities were also producing this type of pottery throughout the 18th century. Around 1800, demand declined due to poor economic circumstances and the growing popularity of mass-produced English creamware, which was cheaper, stronger and superior in terms of usability.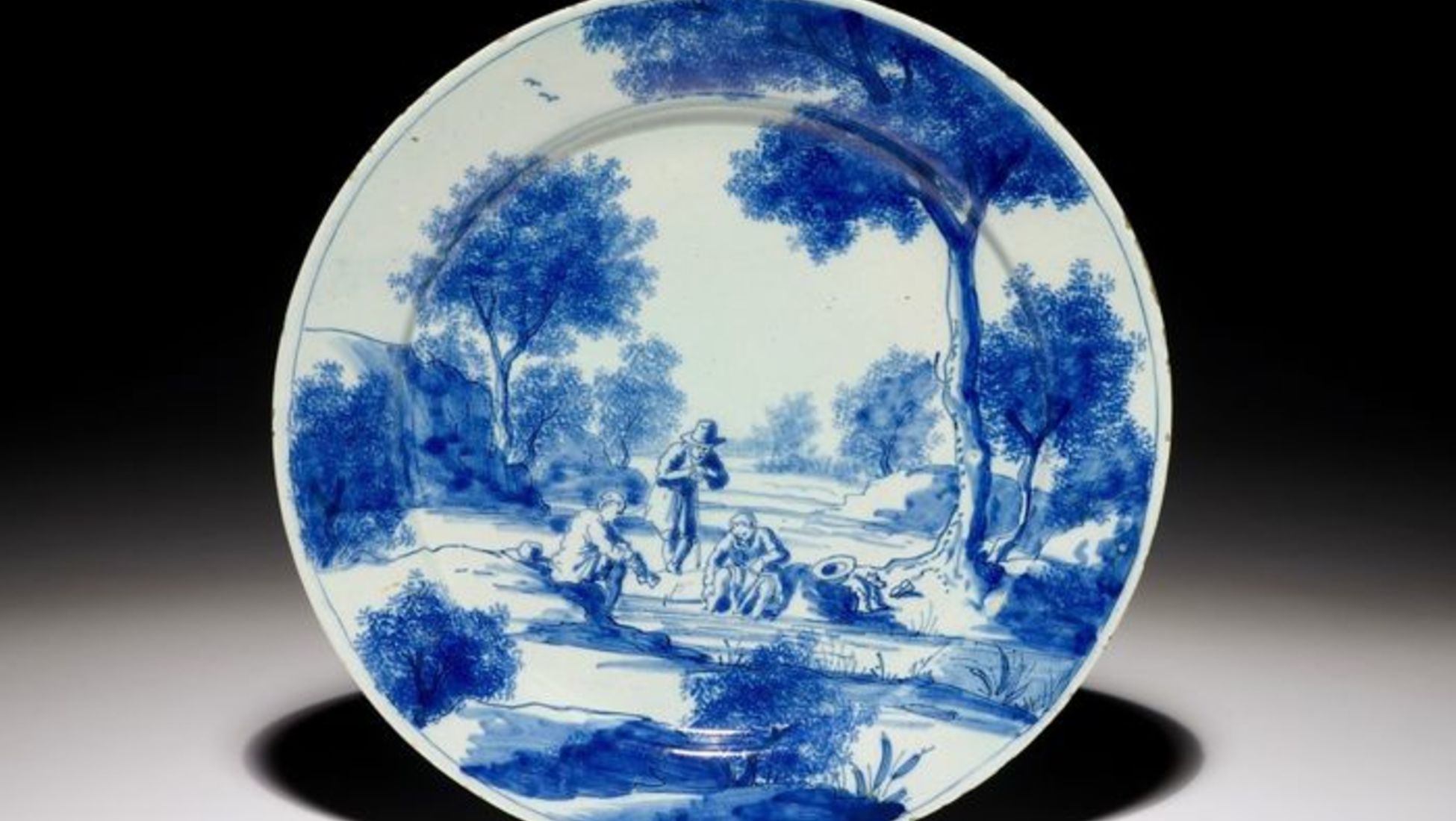 5. It is Imitated a Lot
It was Dutch national pride in the late 19th century which caused scholars to take an interest in early Delftware once again. This caused a re-surge in Delftware popularity and it didn't take long for contemporary potters like Boch Keramis in Belgium and Samson in Paris to start producing replicas which looked like original Delftware. These reproductions were also signed with old marks and since they were produced only 100 years after the original era, it is sometimes difficult to differentiate these from original pieces. This takes an expert eye.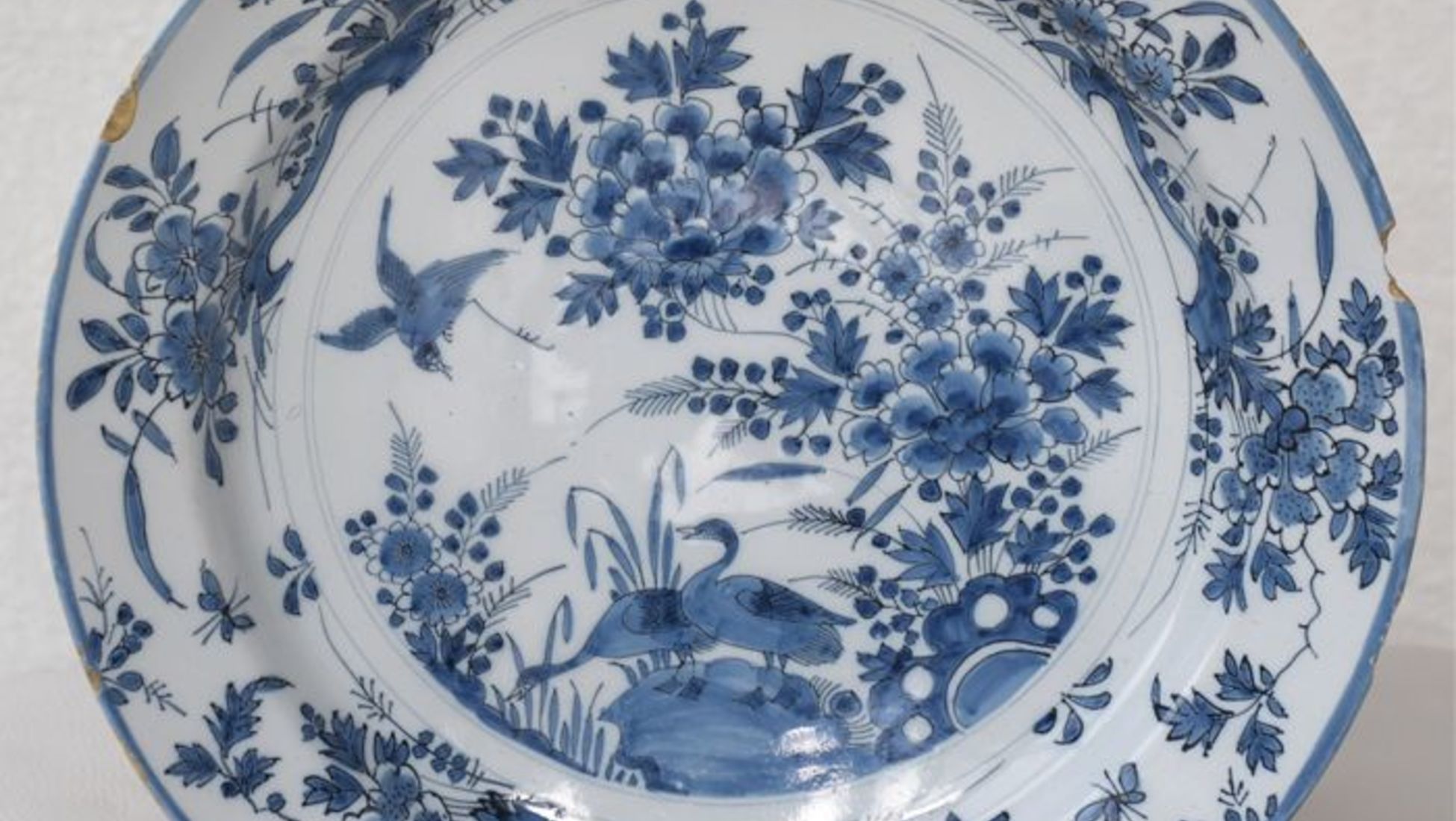 Delftware and Catawiki
Today, Delftware is very popular and still produced at Royal Delft. However, many other smaller factories also make cheaper, inferior products for the touristic market which might look similar but often are not handmade or made in Delft. These are mainly called 'Delft Blue'. At Catawiki, our experts have a trained eye to make sure only beautiful, authentic and original Delft pottery is sold at our auction.
Unsure if your Delftware is original? You can receive a free valuation from our team of experts by registering here.
Or if you're feeling inspired by the beauty of Delft, keep an eye out for upcoming lots on our Antique Ceramics auction.