Written by Beulah | 10th July 2020

Can something be ' street art ' if it is promoted and sold online? Have online auctions changed the way urban artists market themselves? Will the internet help artists maintain their anonymity? We're asking our street art expert Ard Doko the big questions.
Hi Ard! Let's start with the obvious first question: how can a work be called "street art" if it is bought and sold online?
Ard: The street art-movement consists of street-artists and graffiti-artists, two very unique and distinctive groups. Street-art combines various elements (spray paint, wheatpasting, stencils, sculptures, hacking, yarnbombing etc.) and graffiti is more of a cultural movement. That being said, there needs to be a name that defines that movement.
Personally, I prefer the term "urban art", as "contemporary art made by urban artists for commercial purposes" probably wouldn't work in the long run. In essence, it is the art that is created by people who are actively making art in public spaces. We're lucky to have the opportunity to own pieces of these artists.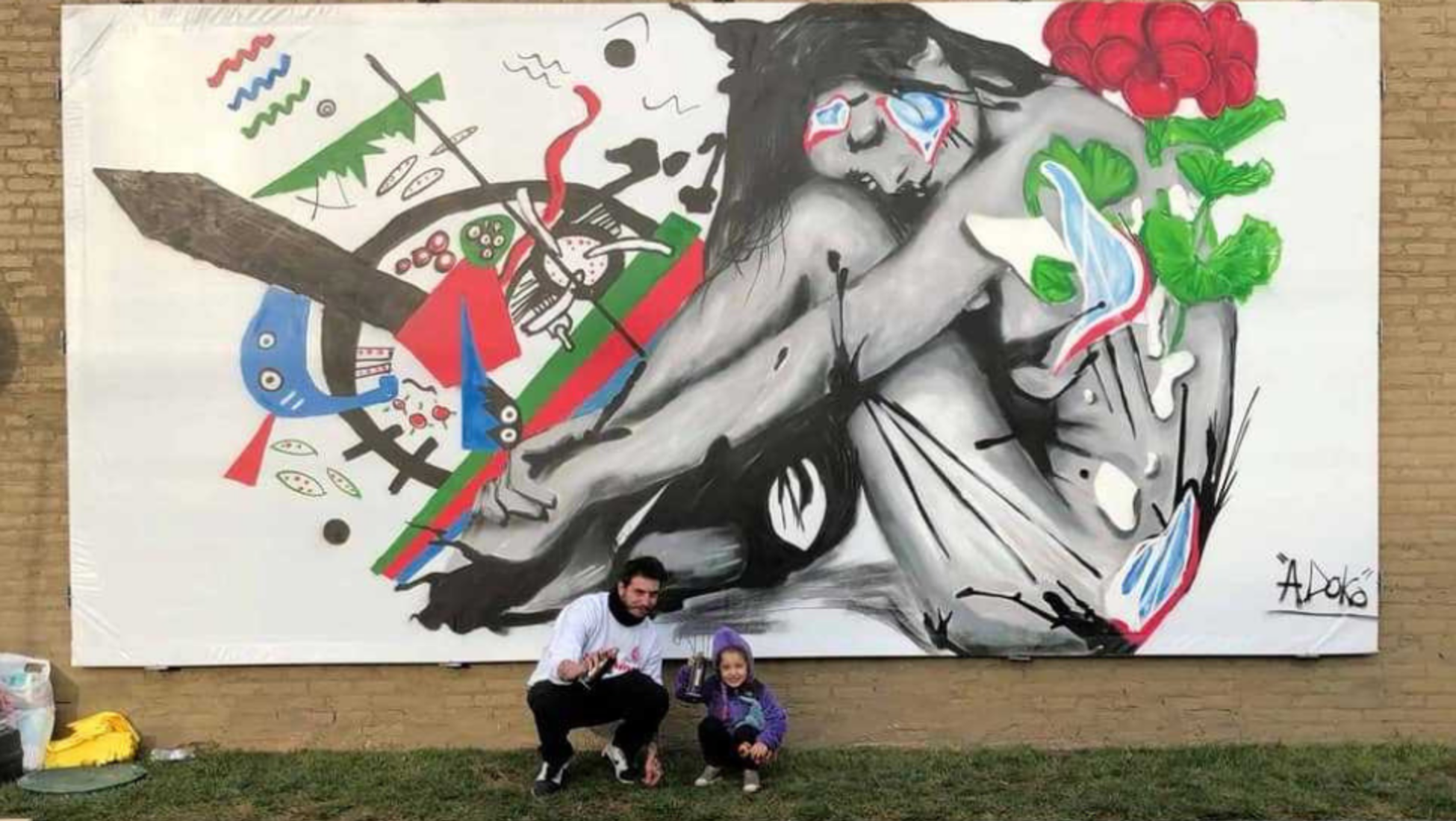 Ard Doko - Untitled - Big Picture Festival Illinois, USA 2018

Interesting! So street art can move from physical galleries to online spaces, but what impact (if any) has this move had on the artists?

Ard: In a way, the transition from physical galleries to online spaces impacted all art forms but urban artists even more. In this day and age, it is hard as a young artist to be part of a gallery. You either need an insane amount of talent or have some connections that could open the door for you in those places.
A lot of the urban artists are focused on creating and don't even think about the commercial possibilities or simply want to remain anonymous. An online platform gives them the opportunity to sell their work without those connections in the art world, keeping their anonymity and giving them more control over their own business. In a way, artists aren't artists anymore. They are brands and if you want to be successful and reach out to a wide audience you need the internet.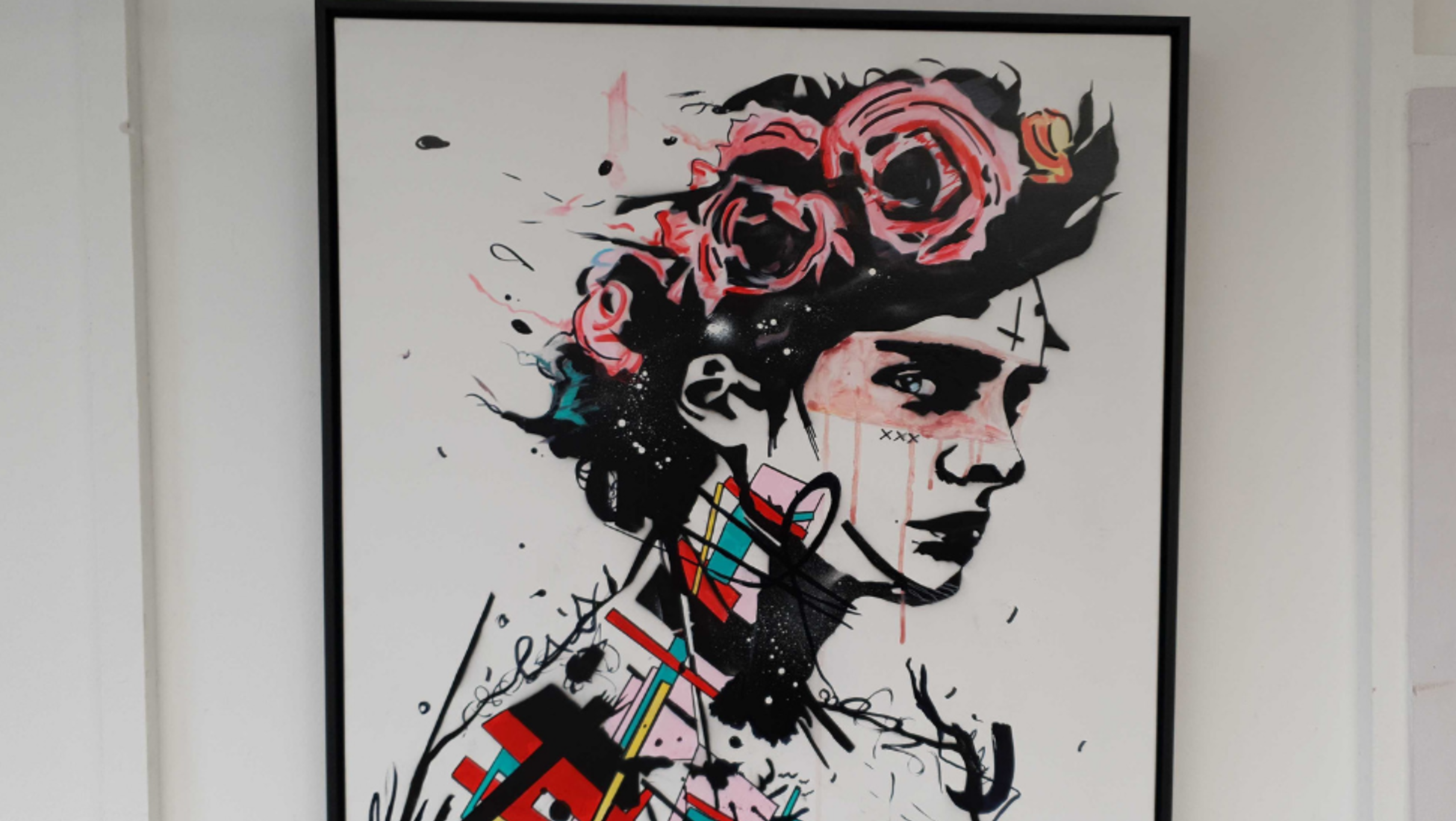 Ard Doko - Between Pain and Pleasure

Has curating auctions given you an insight into the buying / collecting side of street art?
Ard: From a buyer perspective, things have changed as well. People don't have to physically make that first step to approach a gallery. It is always a bit awkward to visit a gallery and to make a decision on the spot. Especially with a gallery owner that is eager to sell and won't leave you alone. Note that experienced gallery owners won't do this but buyers can be put off by that behavior. It also easier for them to buy a piece of art by an artist whose work they saw in the streets. I believe that online and offline sales, exhibits and interaction are key for an artist to create a successful, stable income.
I've been buying art and selling my own art for the past ten years in galleries and online galleries. The main insight that it gave me was that the online art market is evolving in the right direction. Ten years ago we had online auctions and galleries but many of them failed due to the low traffic the sites received.
Only street-art.nl seemed to survive that storm by offering a different concept. They invited an artist each month to create a small artwork (edition of 10) that they sold on their platform. Almost every artist sold out in a few hours and that specific artwork has only been created for that auction.
A platform like Catawiki is more stable for buyers and sellers. Artists only pay 12.5% ​​commission instead of the regular 50% at galleries, that changes the game a lot. It is less expensive for buyers to invest in these artworks and artists (usually) end up with more cash in their hand. You see a lot of artists creating a sort of "production" line in a way to generate a stable online revenue while having enough time to focus on bigger projects / artworks for shows.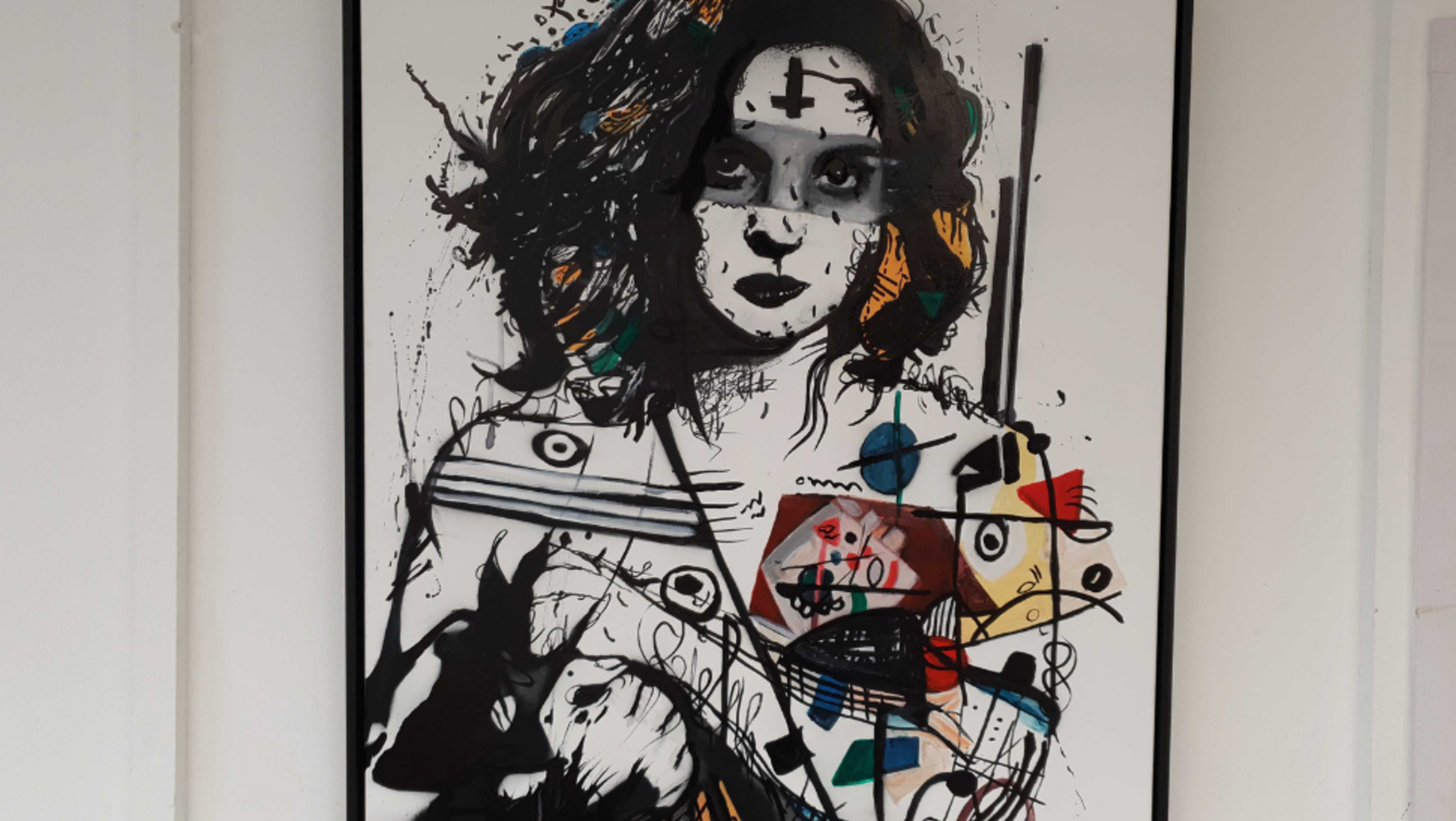 Ard Doko - I don't need to tattoo your name, I've got scars to prove that I loved you

What do you think the future is for online street art auctions?
Ard: My prediction for the future is that we will see new generations of street-artists solely selling through online channels. This can be Catawiki but also on social media, it wouldn't surprise me if Instagram and Facebook implement a system like that in 4 to 5 years. Also, artists who haven't made it to the big league yet will turn away from the high commission rate and threshold that a gallery has.
This would bring urban art back to its roots. Self-sufficient, that DIY mentality that artists have who hustle on the streets. It also means that there will be a part of that wave of artists that call themselves urban artists but not work on the streets. Not a fan of the last group but true art-lovers will see through those people.
____________________
If you want to add to your own street art collection, check out our weekly Street Art Auctions . Or if you have a piece to sell, register as a seller.
____________________
Discover more street art | art
You might also like:
In the spotlight: the street art of Falcó