Written by Beulah | 27th May 2020

We've investigated what makes a piece of art classical and modern, which means it's time to tackle a pressing question for contemporary art lovers: what is street art? In order to improve our understanding, we spoke to street art expert Ard Doko.

What is street art?
The question of how we can make art accessible has become more and more pressing. There is one artform, however, that takes accessibility as one of its founding pillars: street art.
"Street art is a subgenre of urban art. The other subgenre is graffiti." Ok, but what's the difference between street art and graffiti? If a piece of artwork is part of an urban landscape, how do we categorise it? "The main difference between graffiti and street art is that with graffiti the primary focus is on writing your pseudonym and/or graffiti character. In contrast, image is central to street art and it's normally a bit more diverse [than graffiti], including a wider use of media. Where graffiti tends to involve spray paint, markers and stickers, street art adds mediums like wheat paste, yarn-bombing, mosaic installations, sculptures (also known as 3D street art), tape art and hacking".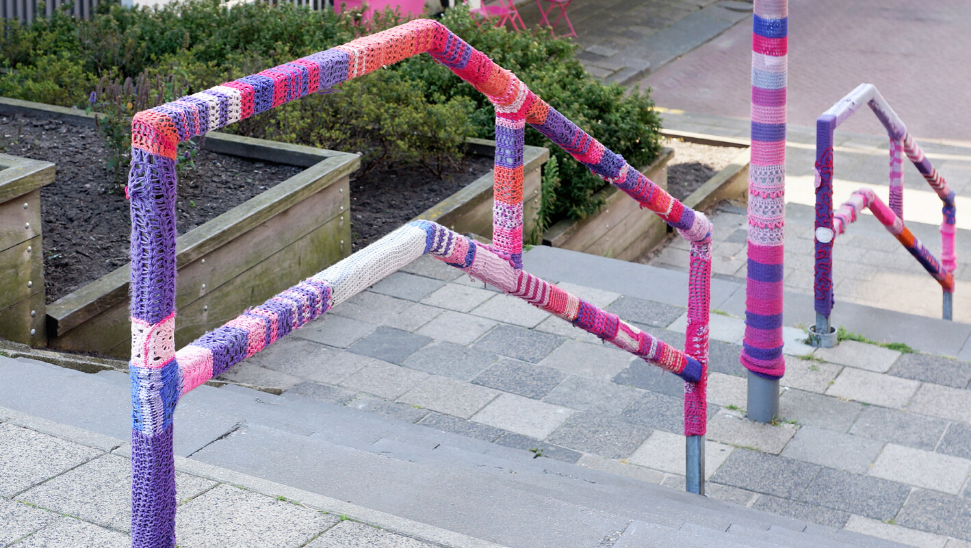 Yarn-bombing in The Netherlands

What about when street art moves into a gallery? Can it still be defined as street art? "The place to start is by asking "what is a street artist?" If we take the definition that a street artist is an artist who is active on the streets and creates art in the public domain, then often their work continues to be viewed as street art when it's in a museum or gallery. Although the official term for those works would be urban contemporary art".
Who are the key street artists?
When many of us hear "street art" we picture Banksy or Mr Brainwash – artists who've benefited from media exposure and have created work that manages to shock or disrupt the artistic establishment. "Historically figures like Richard Hambleton, Blek Le Rat and from a graffiti aspect Blade, Seen, Taki 183, Crash and Cope 2 were the key figures in street art. That being said, there are many great artists who contributed that were overlooked by the mainstream press. Mick La Rock from Amsterdam, for example, was one of the first female graffiti writers in Europe".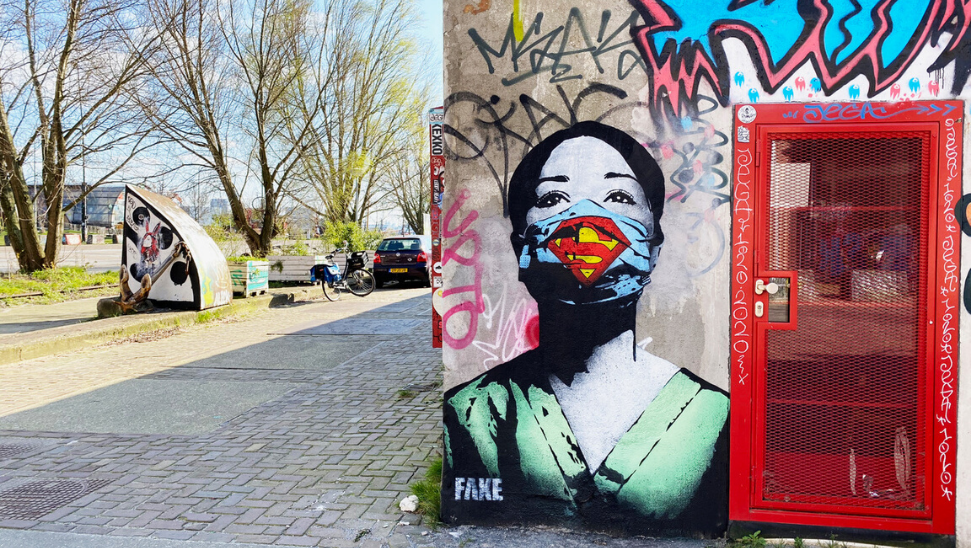 Super Nurse by FAKE in Amsterdam

And what about contemporary street artists? "If we look at the artists that currently rule the market, I would say Banksy, KAWS and Shepard Fairey (Obey). The future is wide open, as interest in street art keeps growing. Last year I picked out FAKE as an artist to watch in 2020 and his Super Nurse mural has exploded all over the internet. From an installation with Shepard Fairey to actress Julianne Moore who created a shirt with his artwork on it to raise funds for the covid-19 crisis, it's all happening".
Why do we love street art?
Street art has captured the attention of art lovers around the world. "A lot of people are in love with the magical idea of an unknown artist roaming around the city late at night and creating illegal art", Ard explains. "Others enjoy it because a portion of the art is conveying a message on contemporary society and some just like the scale of big murals and the "rockstar lifestyle" of the artists in contrast to "dull museums''. Either way, urban art is definitely one of the youngest and most popular art forms today and will continue to exist for a while".
____________________
Interested in owning a piece of Street Art? Browse our latest auctions here or register as a seller with Catawiki.
Discover more Street Art
You might also like:
Advice for street artists on how to sell your work online
Everything you need to know about investing in street art