Written by Beulah | 23rd August 2019

Rolex has been an internationally beloved brand for over a century. Unfortunately, the downside to this popularity is that unscrupulous sellers regularly try to pass off counterfeit copies of these iconic models. We've spoken to Experts in Watches Mauro Atienza and Tom Tombeur to find out how they tell the artificial from the authentic; and how we can all get better at spotting fake Rolexes.
Hi Mauro and Tom. Are fake Rolexes a big problem?
Mauro: Counterfeiting is a problem that affects many companies; the four most counterfeited brands are Nike, Louis Vuitton, Ray-Ban and Rolex. This is a big problem! Counterfeiters are specializing not only in the aesthetic aspect but also in the mechanism.
Tom: What we also see more and more is counterfeits using original Rolex parts. For instance, a genuine watch case fitted with a fake movement or the other way around. The problem is not the €50 Chinese fakes (you can flag those a mile away) but high-end hybrid fakes using modern technology like laser welding and 3D printing techniques.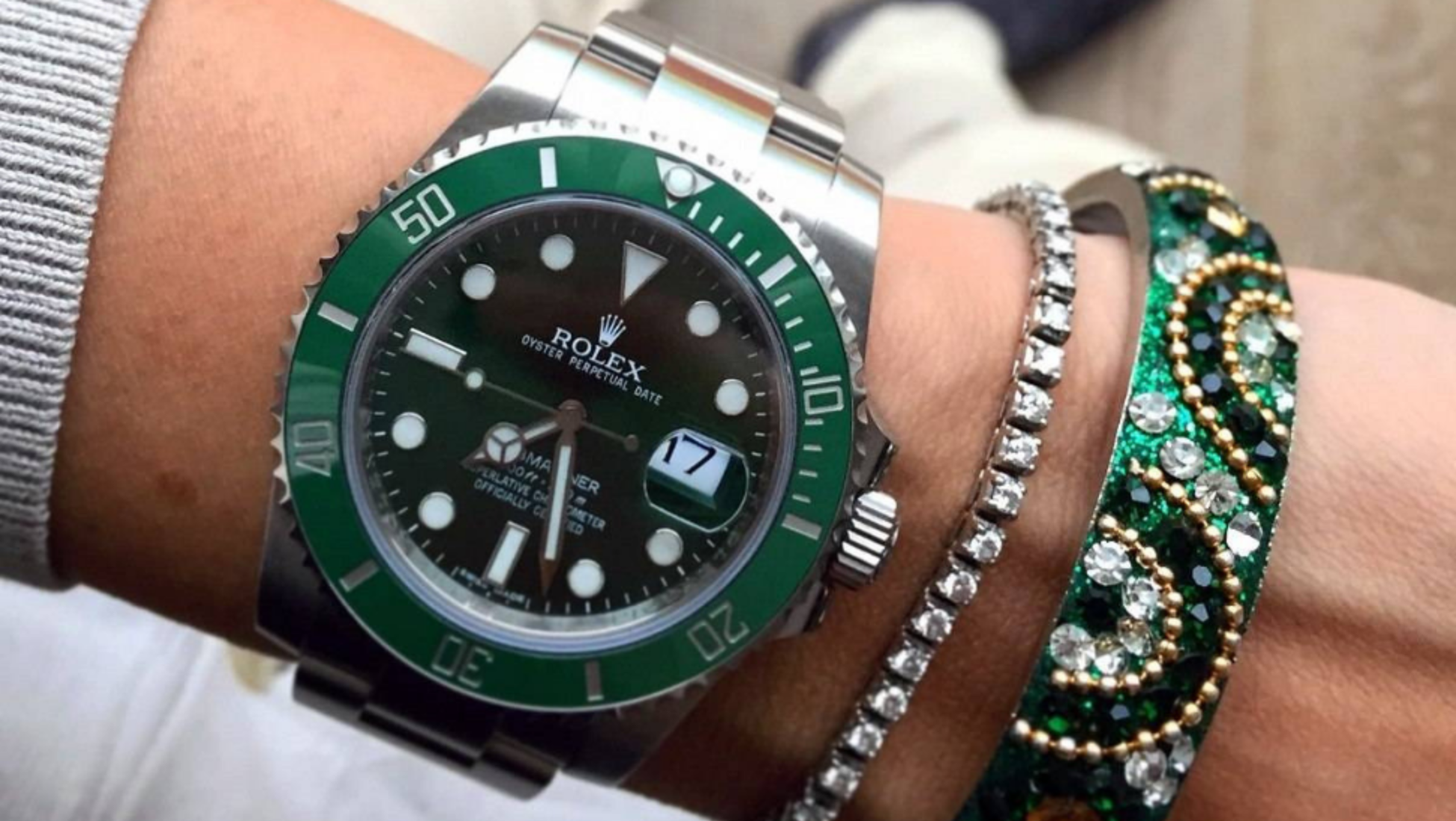 Rolex "Hulk" Submariner

What are the first things you look for when deciding if a Rolex is legitimate?
Mauro: Usually, I look at the serial numbers and reference numbers (the font used and the type of engraving, the space between the numbers), I look at the movement, I look at the dial and how it is printed, I look at the hands, the crown, the bracelet and clasp.
How important is the weight, colour, serial number, movement, dials, etc?
Mauro: All these elements are fundamental to being able to discover if there is something wrong with the watch. The mechanism is the most difficult part to copy in a watch. The first fakes did not give too much importance to the mechanism but today there are clones that are very well done. Without looking at the mechanism; it is in small details that the difference between the original and fake lies hidden.
What are your tips for someone trying to assess if an online Rolex is legitimate?
Mauro: Well, first of all, where are you buying your watch? A very low price should already set off alarm bells.
Tom: Doing your homework is an essential part of buying a second-hand watch online. Spend some time researching and don't be afraid to ask for opinions from other collectors or experts.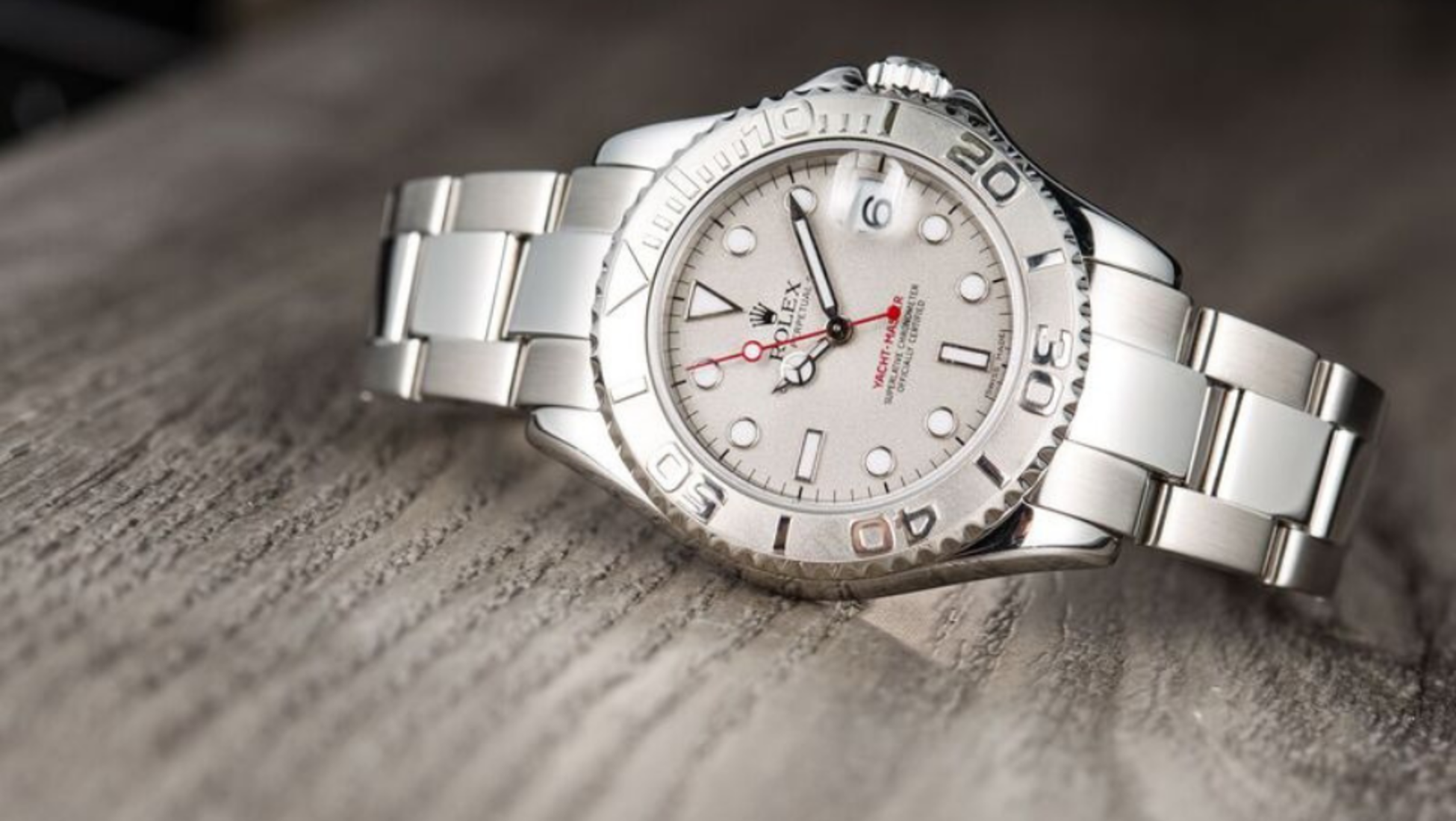 Rolesium Rolex Yacht-Master

Is it ever safe to buy a Rolex online? Or do you need to hold it in your hand first?
Tom: High-resolution, close-up pictures are actually better to judge than with the naked eye or a loupe. But there is always a danger that the watch on the pictures might not be the watch that arrives at your front door. You can combat this by using a third-party marketplace. Websites like Catawiki hold the payment until you receive your item and have confirmed that it's what you expected.
____________________
Discover more Rolex Watches | Watches
You might also like:
How the Omega Speedmaster won the space race and became the 'moonwatch'
Why you should invest in pocket watches