Written by Beulah | 28th August 2019

The introduction of the email was supposed to kill off the humble letter and stamp collectors were warned their hobby was a thing of the past. What actually happened was that we kept sending letters and stamp collecting moved online. While the growth and evolution of stamp collecting is something to celebrate, there are a few pitfalls that new collectors need to watch out for. Here to tell us more is Catawiki stamp expert, Benedikt Reichl.
Benedikt Reichl has been collecting stamps for over 40 years, he put himself through law school by selling stamps, and now he curates stamp auctions for Catawiki. Suffice to say, he's seen a lot of changes, one of the most interesting of which was watching stamp auctions move online. Here he shares his hard-won wisdom and tips for navigating the world of online stamp auctions.
Hi Benedikt, you've spoken a bit about 'attic finds'. What are they and why should potential buyers be wary of them?
Benedikt: The attic find! Ever since stamp auctions and the internet came into existence, there have been what I call attic-finds. There are so many attic finds around that one almost gets the impression, that the opening of one attic leads to a parallel universe of uncountable new attics loaded with treasures. These treasure troves have two things in common: a disorganised listing, with a few pearls of philately shining through here and there. It is never mentioned though, that these "pearls" are almost always simple forgeries or stamps of a third-choice quality.
Ok, good to know! What other phrases should collectors watch out for?
Benedikt: Well, there is always "guaranteed not searched through by us". This is one of the countless slogans used by sellers to suggest that in a pile of philatelic litter, there could still be an expensive variety, watermark or awfully expensive cancellation. But remember that there is no free lunch out there and that no seller has to give anything away below value. The raisins have usually been picked out of the cake, and what you get are just the leftovers.
Another description to watch out for is "with the finest luxury gumming." This phrase is used to avoid describing the actual condition of a stamp, which is usually "re-gummed"! When using this wording, the seller only guarantees one thing: that the stamps have been fitted with nice and clean gum. However, they are not saying anything about the originality of that gum. Any seller offering stamps with full original gum would use the term "post office fresh".
I often see stamps described as "signed very deeply." This suggests that a) the material is original and b) it is of immaculate quality. But these sellers often do not provide a closer description of the signature, the name of the expert or the position on the stamp, or an image of the signature. Such offerings are usually of a toxic nature and one should quickly click away. He who has nothing to hide will also provide a picture of the backside! Buyers of such offers are usually bound for a nasty surprise. Sometimes the position of the signature is not in line with the description. Stamps offered as MNH (Mint Never Hinged) can have higher placed signatures, indicating a removed hinge.
It happens all too often that descriptions and stamps offered do not match. Let's take the "Graz overprints" as an example. Such sets are offered with a certificate in which it is clearly stated that the stamps are postmarked CTO (Cancelled To Order), as most of these are. In the description, however, that fact is completely ignored and the seller quotes the higher catalogue value for a set with normal postmarks.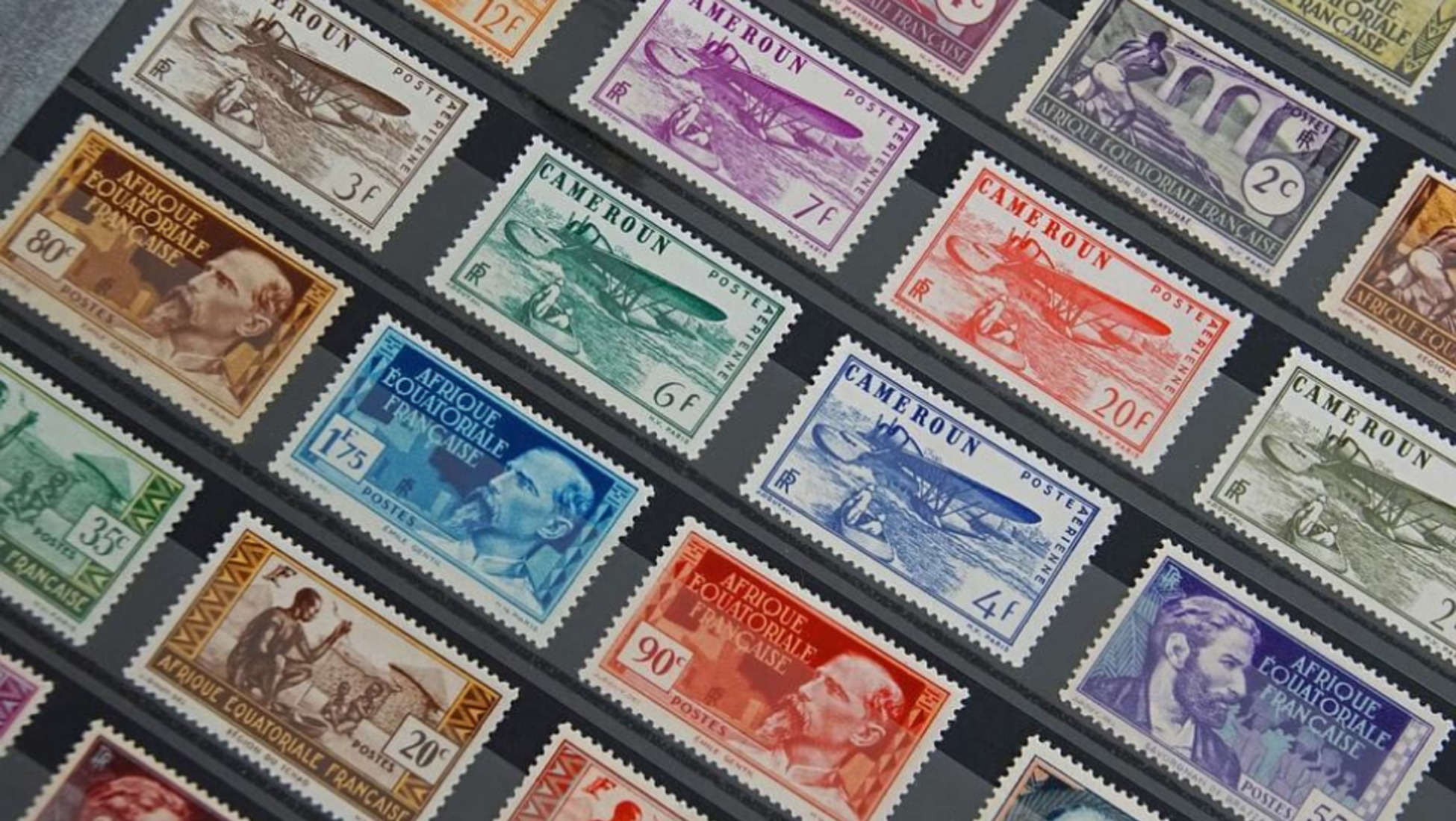 "With a healthy scepticism, one will be able to avoid the worst mistakes"

Are there any non-technical terms we should watch out for?
Benedikt: When the term "immaculate" is missing, then we are usually dealing with stamps of not the highest quality. Then instead it can say, for example, "with, for this issue, normal perforation". Such qualitative deficit is often overplayed by sellers with terms like "flawless".
The term "top" is extremely annoying. A whole universe of offerings comes along with terms like "top set", "top value" or "top condition". When combining all these "top offers" one finds more "top" than average material available on the market. But within a philatelic context, one should ask oneself what that term actually means. It is certainly no quality attribute that would have any legal implication. And the avoidance of the real philatelic terminology should make one very sceptical.
And what about general advice? Are there any behaviours that online collectors should avoid?
Benedikt: One should also know the relevant experts in one's own field of collecting. Not every expert in Austrian stamps of the 1920s and 1930s is also an expert in the stamps of the Levant or Lombardy. In order to protect yourself from damage, always be a bit skeptical. Never be greedy! Most of what appears to be too good to be true, is usually too poor to be worth the price one has paid. It's especially important, of course, to havea sound knowledge of one's own field of collecting. With that and a healthy scepticism, one will be able to avoid the worst mistakes. Nothing is as detrimental to enthusiasm than falling for dubious offers.
Finally, because we probably should reassure everyone that not all online stamp offers are bogus, what are the Catawiki experts doing to combat fraud?
Benedikt: We are burning for our shared hobby and every day do our best to prevent collectors from damage! We pay special attention to correct, non-exaggerated descriptions that do justice to the stamps offered. Week by week we are compiling attractive auctions without disappointment for the buyers. Questions about the items in our auctions are answered directly by our experts.
____________________
Check out our latest stamp auctions, or register as a seller.
Discover more Stamps | International Stamps
You might also like:
The symbolism of early 20th century Italian propaganda
How to determine the value of your stamps