Written by Tom I 6th September 2019
Capturing that one shot has never carried more clout or been more desirable than in today's Instagram-filtered world. As a result, analogue cameras are making a comeback, sought out by budding photographers across generations. Knowing where to start, the key things to look out for in a camera and how to take care of one can be tricky. We asked our camera expert Edwin Molenaar to sit down with us and talk us through the need-to-knows when investing.

Hi Edwin, thanks for taking the time to speak to us. First off, what are the key things to consider when buying an analogue camera?
Edwin: When you're buying a camera, you should have an idea of what you're going to use the camera for.
Buyers looking to use the camera will find the analogue cameras from the 1980s are very much in demand. The iconic SLR from Canon, the AE-1 series, does very well in [Catawiki] auctions. This kind of camera is increasingly popular with today's generation and is undergoing somewhat of a revival because it's hip, but many semi-professional photographers use analogue also.
When buying as a collector, be mindful that most of the time what you see is what you get. Look for sellers that have clear images of the camera if you don't want to gamble. Buying from one-time sellers is a little riskier as they often don't know what they sell or cannot check whether the cameras function properly, so you might be surprised by what you receive.
Good to know! So what distinguishes an analogue camera from other camera types then?

Edwin: An analogue camera is quite different from a digital or phone camera. With an analogue camera, you use a film that has a limited number of shots and once you've taken these shots and finished the film (12, 24 or 36 exposures), you'll need to have the film developed and printed. There are cameras that take one shot at a time on a very large film – as large as an A4 sheet of paper! This kind of photography is time-consuming and expensive, but it lets you take the time to compose a perfect image
Analogue has more of a timeless feel than digital, as digital images are arguably more fleeting. You might take ten images and only use one good image. We have taken more images in the time the digital camera exists than in the 160 years before that, ever since the invention and shooting of the first photo in 1839. With analogue, we say less is better – take your time to compose a shot and allow for mistakes.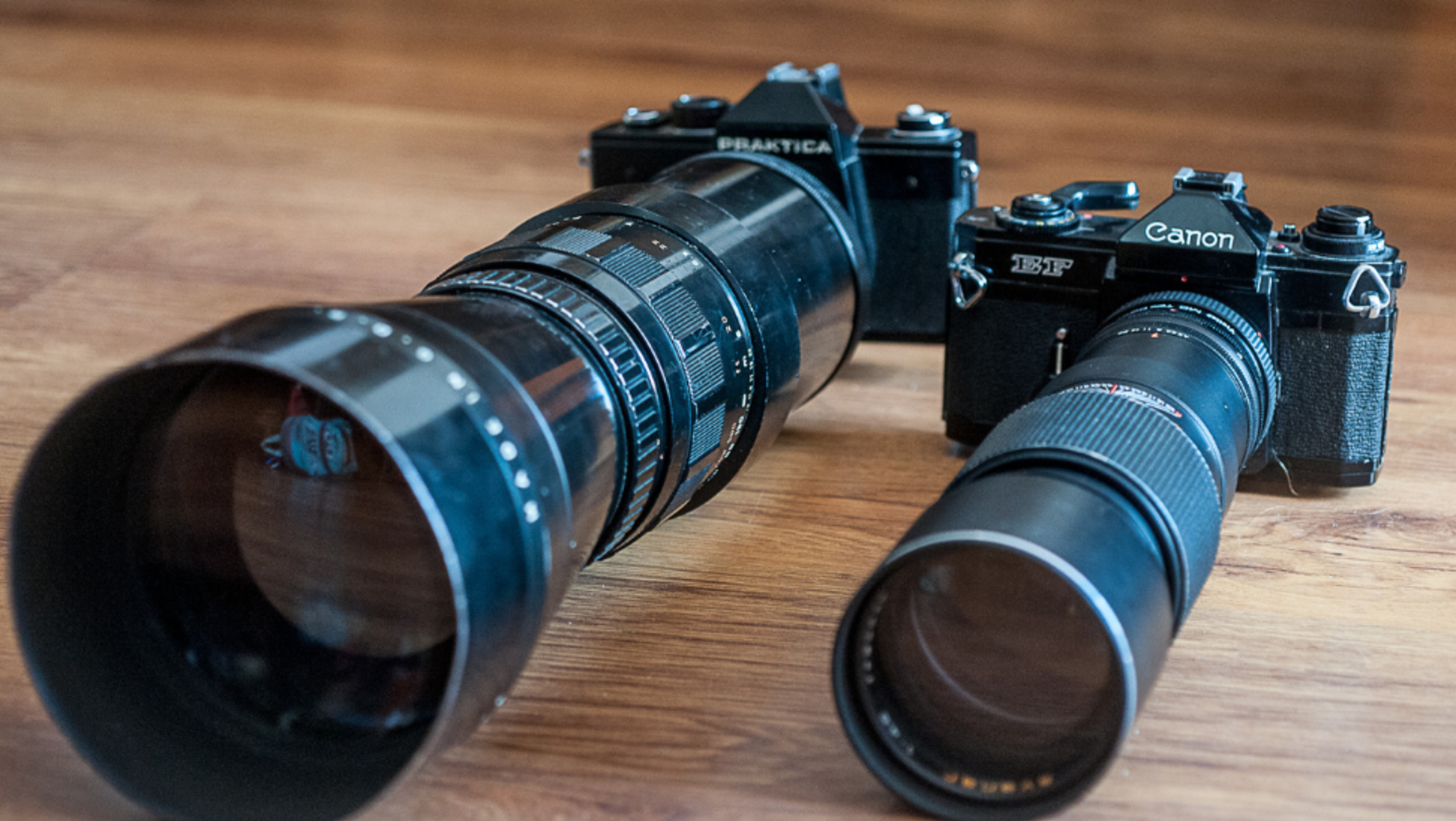 "Analogue has more of a timeless feel than digital, as digital images are arguably more fleeting"



There's a lot of big camera names to sift through. Are there any brands in particular buyers should keep an eye out for?
Edwin: If a buyer wants to invest in cameras, they should look for brands like Nikon, Leica, Rollei, Hasselblad, Alpa and the optics of Zeiss. All of these brands are expensive but they're relatively fixed and stable in price. With these brands, you can see cameras and lenses starting at €50 and rising into the tens of thousands, and sometimes even the hundred thousands.
What are some care tips for keeping your analogue camera in good condition?
Edwin: Taking good care of your cameras is crucial. Grease for gears and clockwork mechanisms in an analogue camera will dry out or fill up with dust if not kept well used, and the camera can get stuck and stop working. If you are using your camera professionally you can have a camera CLA'd, meaning Cleaned, Lubricated and Adjusted so you can use it for years to come. A bit like refilling the oil for your car.
Another trick is to use small bags (Silica), or even a small cotton bag containing dry rice, to catch all the moisture in the vicinity of your equipment.;
Finally, make sure to keep an eye out for lenses that are dirty and have fungus in them. If a lens is stored in a moist environment, the moisture can build up in the lens and spores of fungus can grow and destroy a lens. This fungus is contagious for a collection as well. Just one lens with it can infect other lenses and destroy them, and ultimately devalue your collection.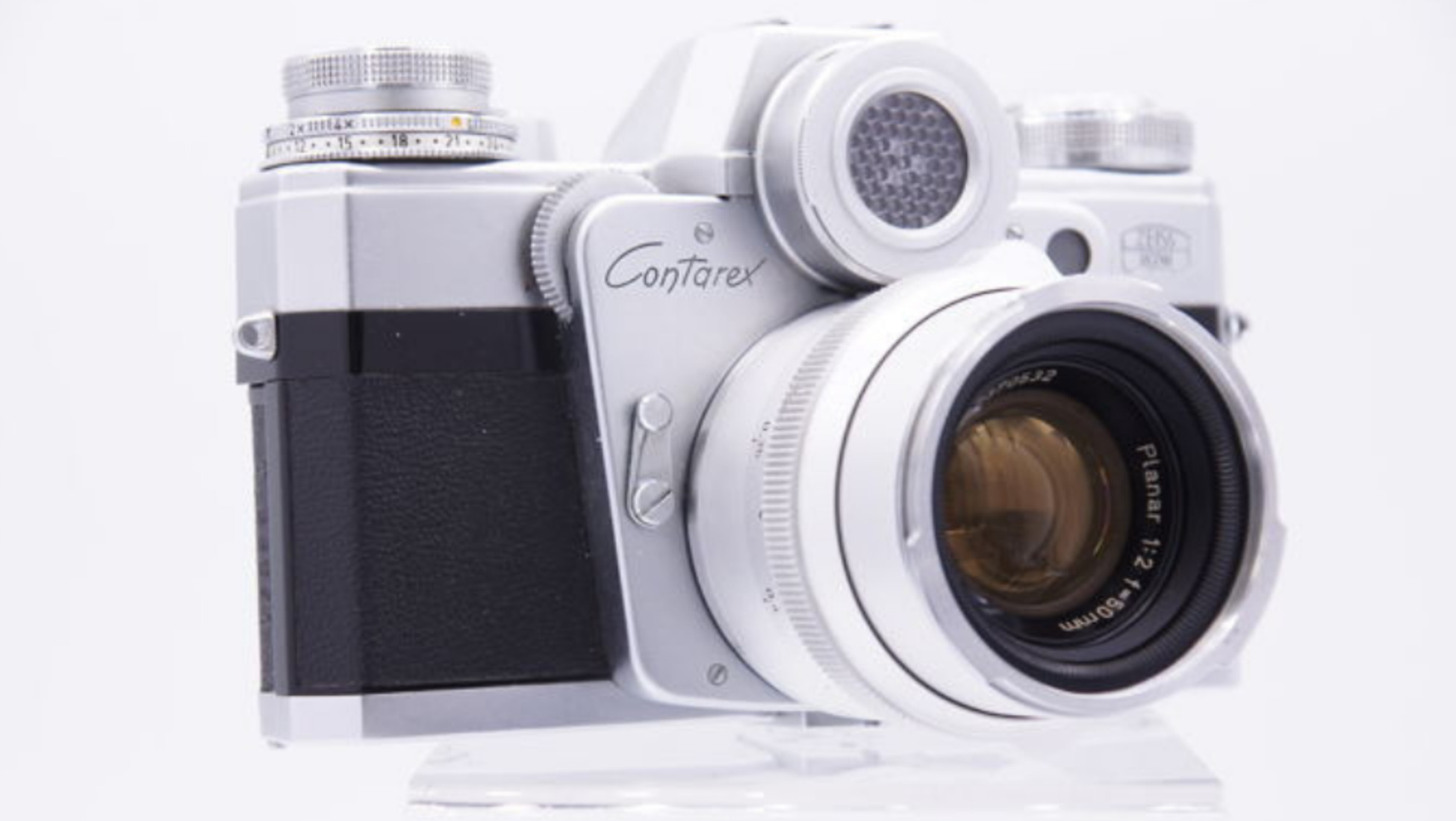 Keeping the lenses clear of dirt and fungus and consider getting your camera professionally cleaned


Would you recommend buying analogue second-hand?
Edwin: The only way to buy analogue these days is second-hand and yes, I would recommend that. Cameras built in the 1960-1980s are made to last. They were made of good metals and plastics, and constructed mostly by hand. You can fix them or have them repaired by good repair shops that are still around.


Finally, with the advent of social media and photo sharing, have you noticed any changes in the demand for analogue cameras and equipment on sale?
Edwin: As mentioned before, the cameras from the 70s and 80s are in high demand and we sell them in abundance in the Nikon auction, Leica auction, Hasselblad auction and the 1950-2000 auction. We also do regular film and video auctions that have film cameras and analogue video equipment that can still be used these days. We also do DarkRoom equipment that is used for developing and printing your own analogue pictures.
The demand for analogue cameras has come at the right time. Users who have been around since before the digital age can teach new generations to use and enjoy analogue cameras.

____________________
Check out our latest Analogue Camera auctions or register as a seller with Catawiki.
Discover more cameras | analogue cameras

You might also like these articles: