Written by Beulah | 27th November 2019

Our next interiors inspiration draws on classic English furniture design and our favourite anglophile TV shows to create a cosy, yet classical style. Read on to find out how you can recreate a Country Library aesthetic in your own home.
What is Country Library?
Country Library is the style of choice for anglophiles and lovers of understated luxury. Live out your Downton Abbey fantasies by combining traditional English furniture design – from the Queen Anne-era through to the Victorian – with a contemporary scheme. Think of it as an English response to the Danish philosophy of hygge: a way of embracing cosiness and contentment, while still keeping that classical aesthetic.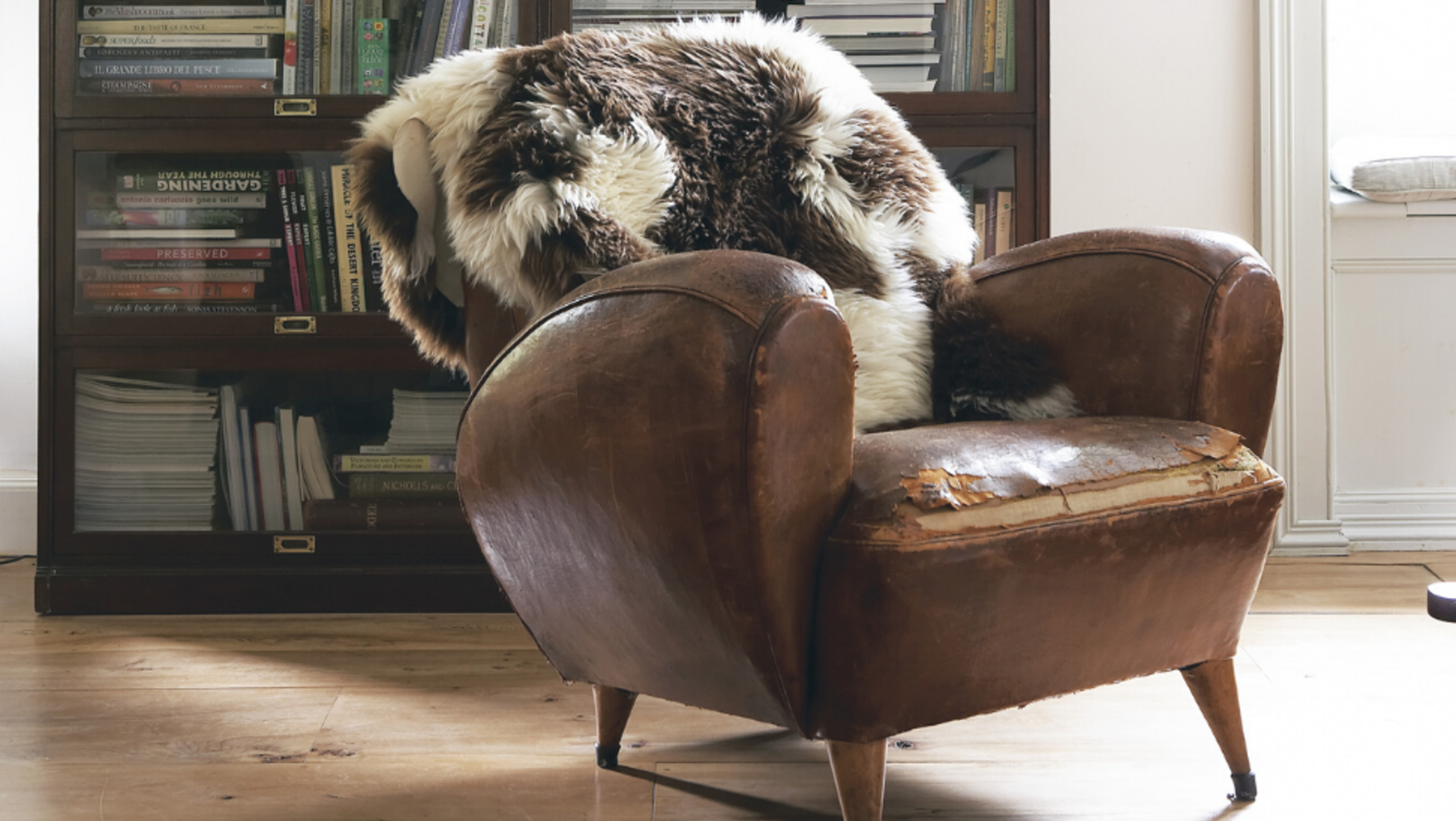 Cosy yet contemporary. © Loupe Images/Jan Baldwin
You'll like it if…
You crave nostalgia and a gentler way of life, but you've got no desire to go back to a world without central heating or the internet. You're at your happiest curled up with a good book in front of a roaring fire and when you do decide to host friends, you like to do so in a calm, congenial atmosphere.
What are the essential pieces you'll need?
Revolving bookcase
Walls lined with bookcases (or at the very least a few shelves) are practically mandatory for the Country Library look. However, if you've got an extensive art collection, an unreasonable rental agreement with your landlord or just want to try something a bit different, a revolving bookcase can be an intriguing alternative. Revolving bookcases were first developed in 4th-century Imperial China, as a way to showcase Buhddist scripture and it wasn't until the 18th century that this method of displaying books caught on in England.
Usually made of traditional English wood like oak, mahogany and walnut, these elegant, yet sturdy and practical pieces of furniture are best placed close to your living room. The warm wood and simple lines of a revolving bookcase are at their best when paired with richly coloured wool rugs and leather sofas. And if you're not much of a reader, these bookcases are also a fun way to showcase boardgames, artwork, or even as a holder for your tablet.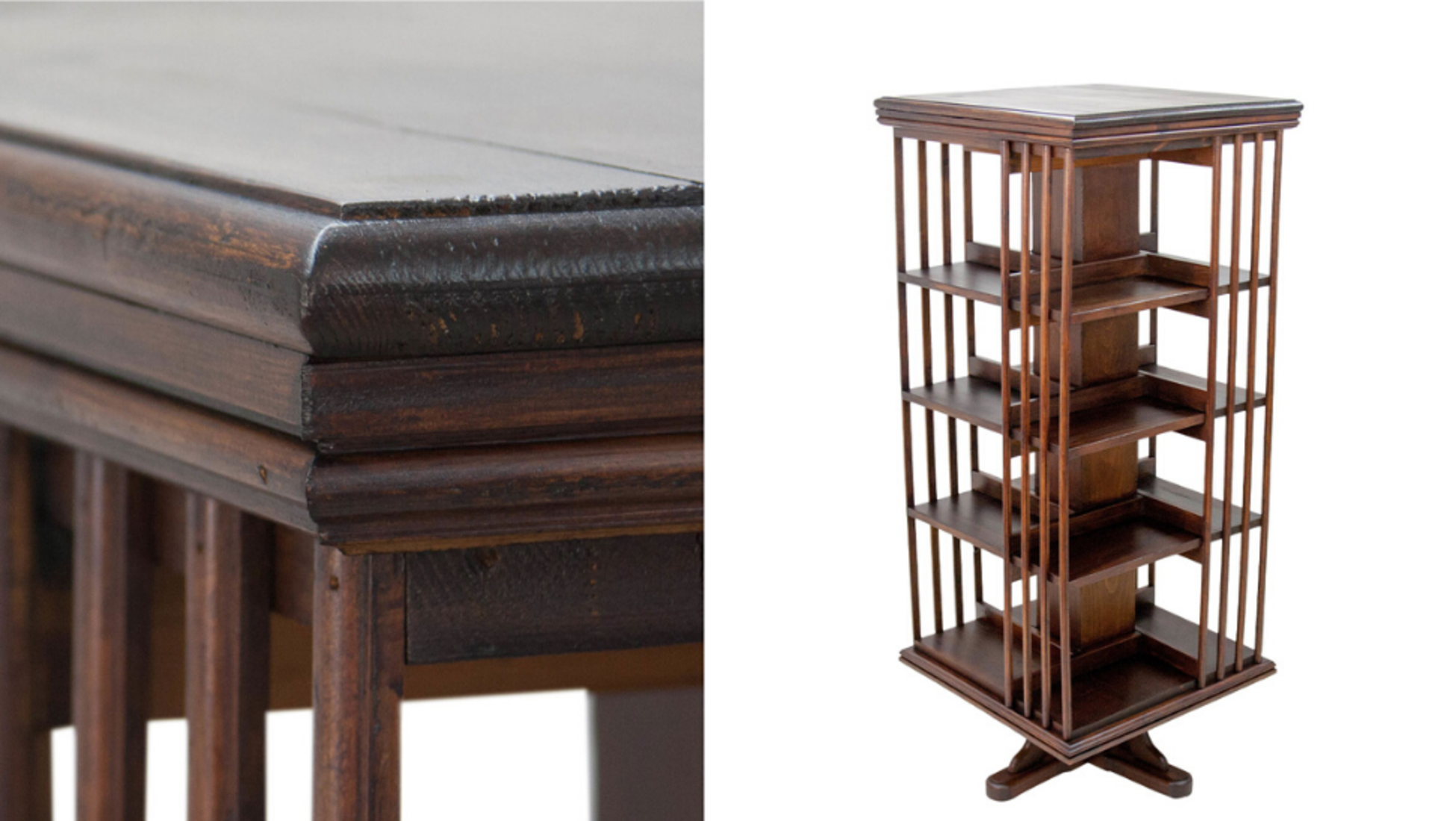 Revolving bookcases make a practical, yet striking addition to any room

Drinks trolley
Vintage drinks trolleys aren't just practical (although it's hard to think of something more useful than having all the ingredients for your favourite cocktail to hand); they are also works of art. That said, they weren't originally intended to store cocktails. Victorian trolleys were designed to serve tea and it's easy to understand the charm of eating finger food and sipping tea or coffee off one of these elegant glass and chrome concoctions. It wasn't until the mid-20th century that drinks trolleys began serving up something slightly stronger.
Whatever you plan to stock your drinks trolley with, ironically it's best to look out for one made in the style of "Hollywood Regency", rather than one of its English brethren. The reason for this is that many of Hollywood's English expats in the 1950s and 60s brought their homeland's style with them to Los Angeles and into their private homes. Here, a love of all-things-Anglo took root, and many English classics were refined and rediscovered during this time.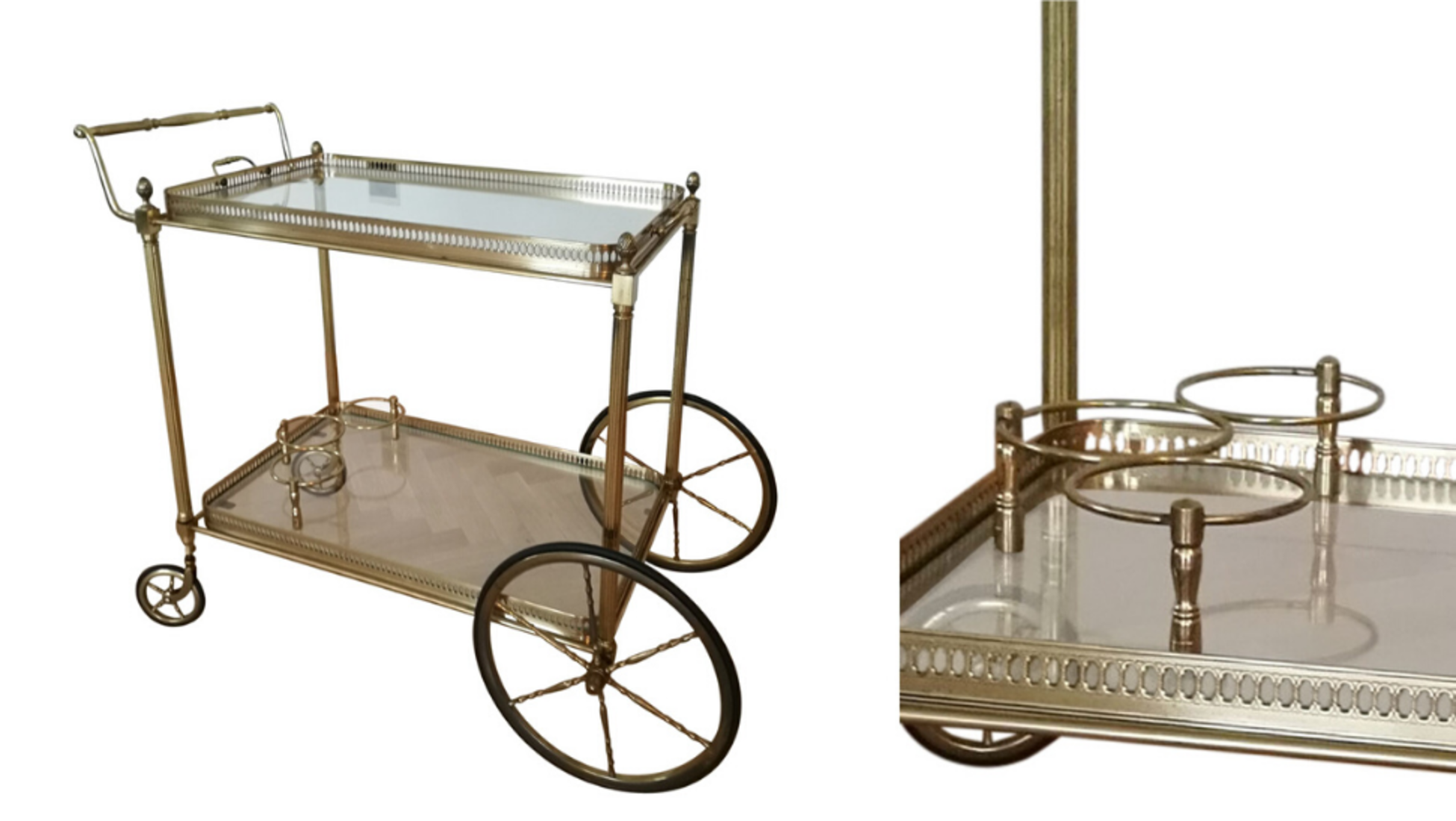 An aesthetically-pleasing way to make sure you always have your favourite cocktail to hand
Wing-backed chair
Fans of Downton Abbey and The Crown will have been waiting for the winged-back armchair to make an appearance. Although the true beauty of this chair is that it is just as at home in a small, contemporary apartment as it is in a stately country home. Wherever you place one, you can guarantee that this chair will imbue your room with all the elegance and luxury of a mid-20th century English manor.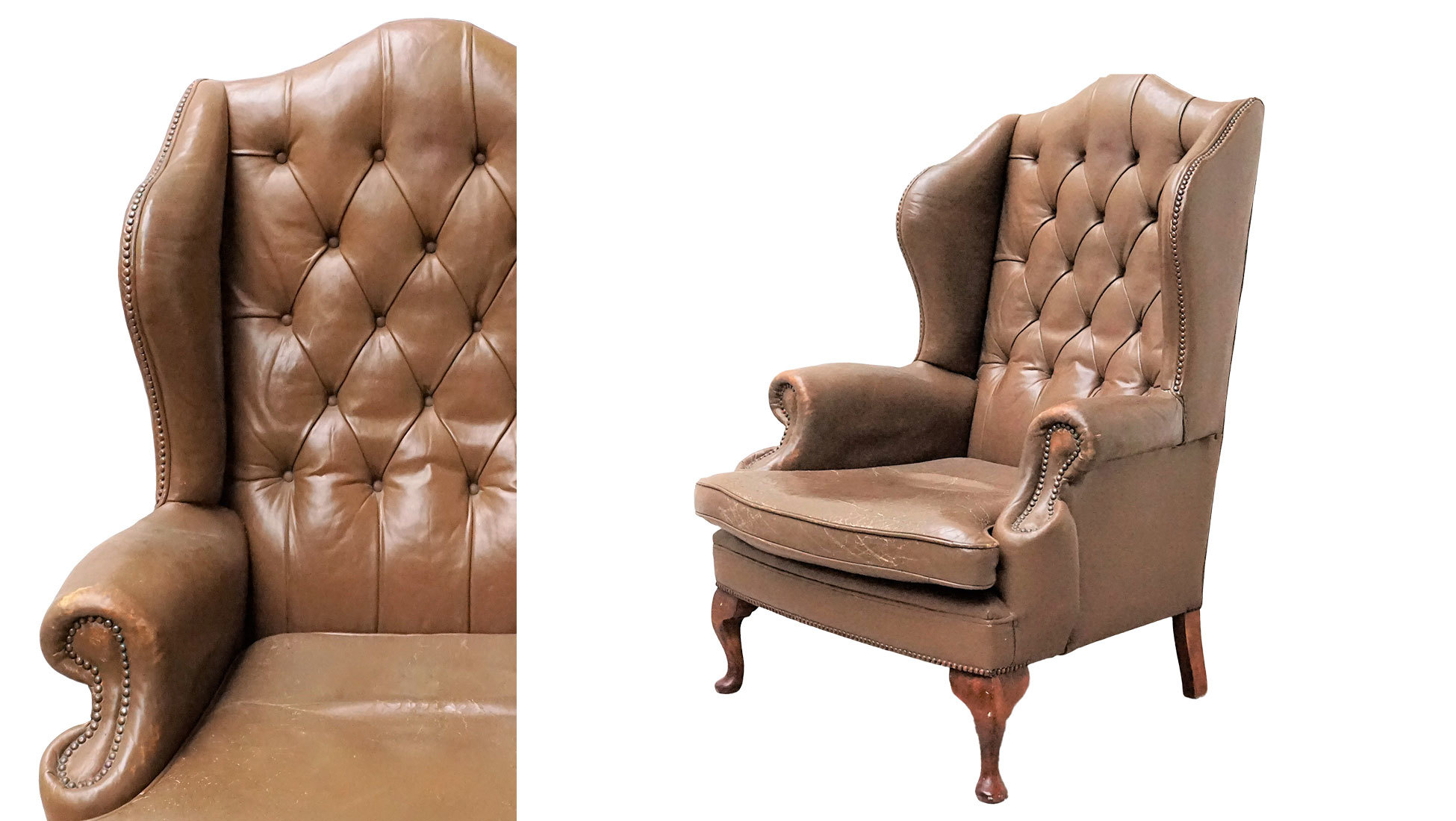 Sit back and luxuriate in atmosphere of an English manor, with all the benefits of central heating and reliable Wi-Fi

____________________
Check out our latest Interiors & Decorations auctions for some inspiration, or register as a seller in these categories with Catawiki.
Discover more Interiors & Decorations | English Country House
You might also like:
How to style your home in World Traveller
How to style your home in Eclectic Maximalism