Writer: Simone | 2nd December 2019
1969 was a big year for watches. The Omega Speedmaster accompanied Neil Armstrong to the moon, Seiko created the first quartz watch and the chronograph had its most important development since its creation: a new type of movement that didn't need manual winding. The question of who's responsible for inventing the automatic chronograph seems straightforward enough, but the answer isn't as simple as you might think. Together with watch expert Joaquín Fernández Cebrián, we went to investigate.
The 1960s was a good time for the chronograph and specialised watch. They were a tool of importance for drivers in motorsports, went to literal new depths on the wrist of the deep-sea divers while reaching new heights with rock climbers, pilots and astronauts.
Despite these successes, sales of Swiss chronographs were declining from year to year, with people flocking en masse to buy automatic, self-winding watches. "We were living in a transition period when new, more complex and advanced techniques became increasingly important, and when something is going to replace an older (and possibly soon to be obsolete) technology, it's important to be ahead of the competition," Joaquín tells us. The need for an automatic chronograph was clear, and at least three competitors signed up for the race.
The Chronomatics
In the late 1950's, Swiss watchmaker Heuer started looking into possibilities and asked the then little-known Dubois-Depraz, a company that turned simple base movements into more complicated watches, whether they could build a chronograph module that could inhabit the Buren company's Caliber 1280 Intramatic movement, to form an automatic chronograph. Both Dubois-Depraz and Buren were up for the challenge.
A complicated and costly venture, Heuer also approached competitor Breitling to partner up. Heuer was doing well in the US and UK, but less so in continental Europe. For Breitling, it was quite the opposite: they were surging in the Italian and French markets, but had yet to establish a presence in the US and UK markets. Both companies needed the automatic chronograph and joining forces suddenly made perfect sense.
Heuer, Breitling, Buren (later acquired by future team member Hamilton) and Dubois-Depraz, aka The Chronomatics, officially announced 'the world's first automatic chronograph' during multiple press conferences in Geneva, Tokyo, Hong Kong and Beirut on 3th March 1969. Even though the group had been working in secret, with employees even being prohibited from using the phrase 'automatic chronograph' and encouraged to use the code name 'Project 99' instead, the Chronomatics were not the first to announce their invention.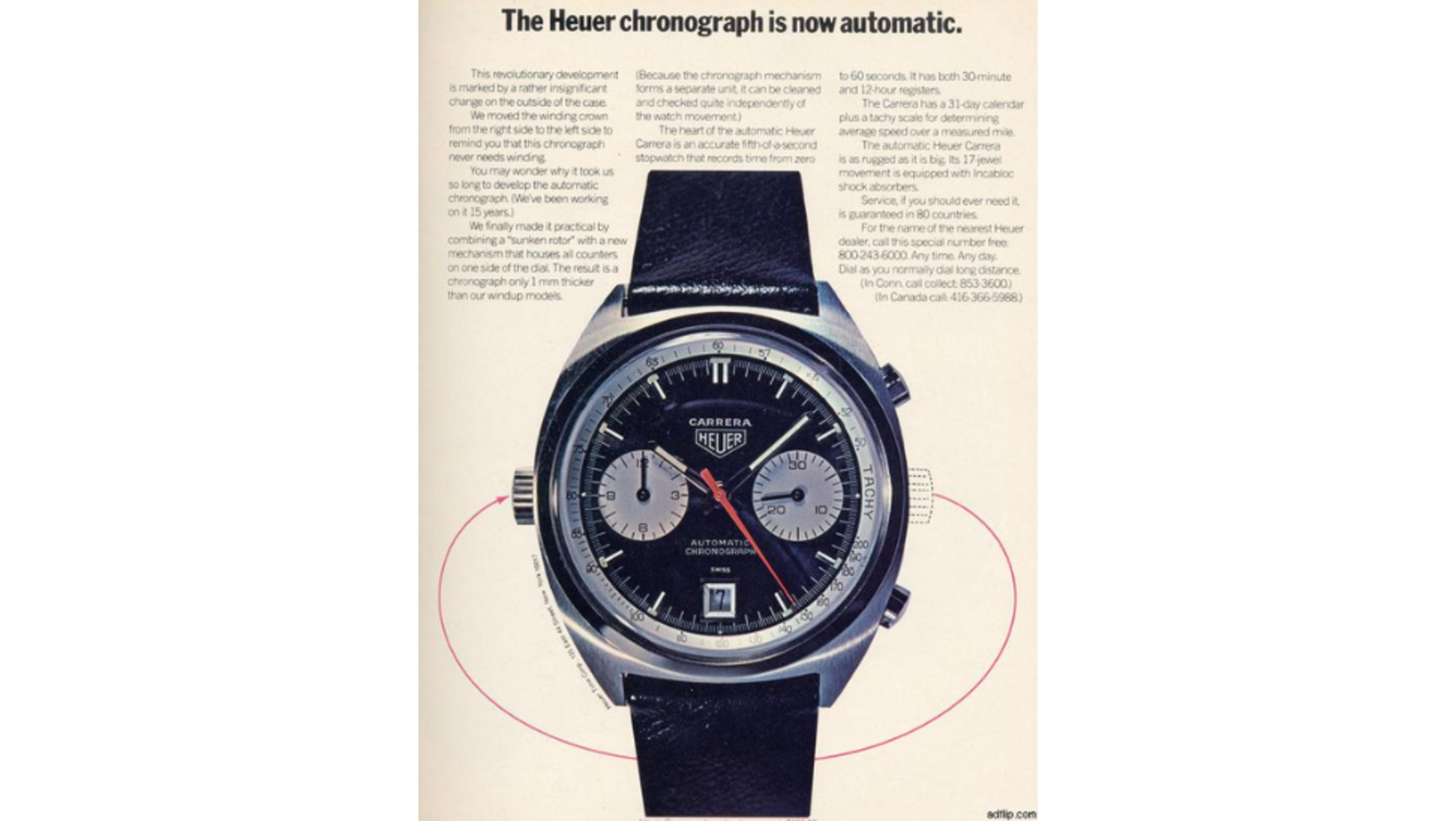 Zenith
Zenith started working on their automatic chronograph in 1962, hoping to release it for its 1965 centennial. The task didn't prove to be an easy one, however, and the first prototypes only appeared in December 1968.
After hearing a rumour that the Chronomatics would be introducing their prototypes soon, Zenith swiftly decided to announce its automatic chronograph before its competitor could and held a small press conference on 10th January 1969. Boldly calling their watch "El Primero", Zenith implied they'd already won the race. But the announcement didn't receive quite the reception Zenith had hoped for and the news was only covered in local and regional newspapers. A mere six lines were written in the Swiss Watch and Jewelry Journal, versus the six pages dedicated to the Chronomatics' announcement two months later.
The deciding moment between these two competitors was at the Basel Fair in April 1969, when both companies showcased their first prototypes. With Zenith having less than a handful of working models to account for and the Chronomatics close to a hundred, all in various cases and colours and powered by their brand new Caliber 11 movement, it seemed the race was decided. But unbeknownst to them, there was one more competitor…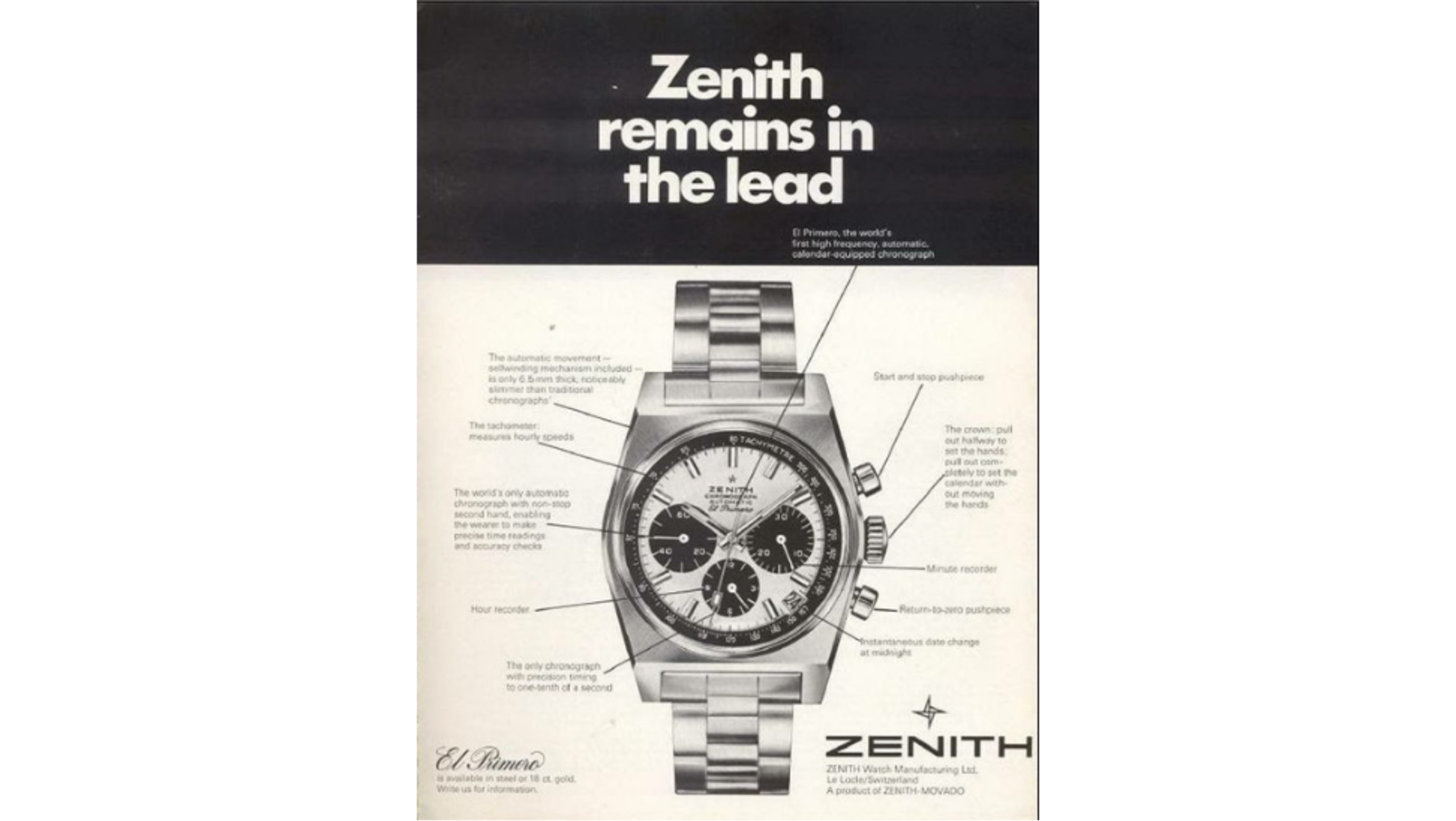 Seiko
Far away from all the Swiss drama, Seiko was working on its own automatic chronograph. It's not completely clear when, however, their first model was launched. The serial numbers on the case backs of early Seiko Reference 6139 chronographs lead us as far back as March 1969, but it's unclear whether these were pre-production models or the real deal. While sources from inside the company allege that the company launched its first automatic chronograph in May 1969, no official dates can be found anywhere.
Seiko wasn't caught up in the chronograph race happening in Europe which could be because it had its focus directed elsewhere. Just a few months after its automatic chronograph was launched, Seiko introduced the first-ever quartz watch to the world: the Seiko Quartz Astron 35SQ. This groundbreaking innovation caused what Swiss watchmakers would later describe as the 'quartz crisis', as it caused a significant decline in mechanical watches around the world. Asian companies, conversely, actually referred to it as the 'quartz revolution' and widely embraced the innovation.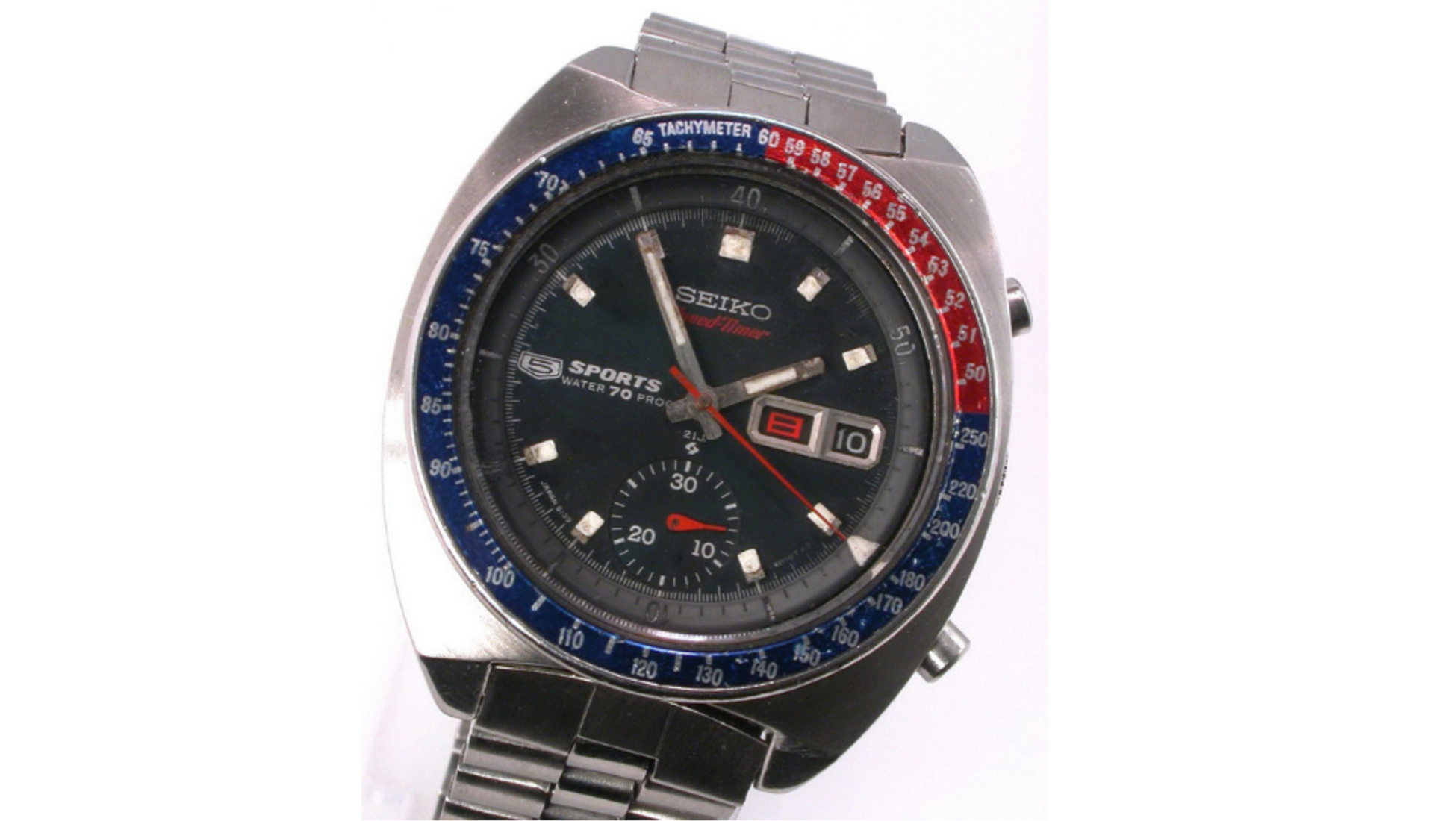 Who invented the first automatic chronograph?
As to who finished first in the race of the automatic chronograph, the debate still rages on today. The Chronomatics are widely considered to be the first by experts, and though Seiko might have technically been the first, their product was only available in Japan. And while Zenith was the first to make an official announcement in January 1969, they finished last in terms of release: the El Primero was only available in stores in October 1969.
Important at the time, the debate over who came first has become less and less crucial as the years have gone by. But this healthy race helped push each brand to do produce something special and Zenith's model is now seen as a world-class example of the automatic chronograph. Joaquín explains: "El Primero is the most advanced of those three 'new' chronographs, with a better quality caliber. Up until the year 2000, Rolex even used Zenith's caliber (with a lot of modifications) for its Daytona chronograph model, until it launched its own, in-house caliber. Nevertheless, the Caliber 11, invented by the Chronomatics was also a splendid movement, implemented in many sport watches."
____________________
Time for a new watch? Check out our latest Watch auctions or register as a seller with Catawiki.
Discover more TAG Heuer | Breitling | Zenith | Seiko
You might also like: